Theodore Roosevelt's Western home is where legends were made—and still celebrated.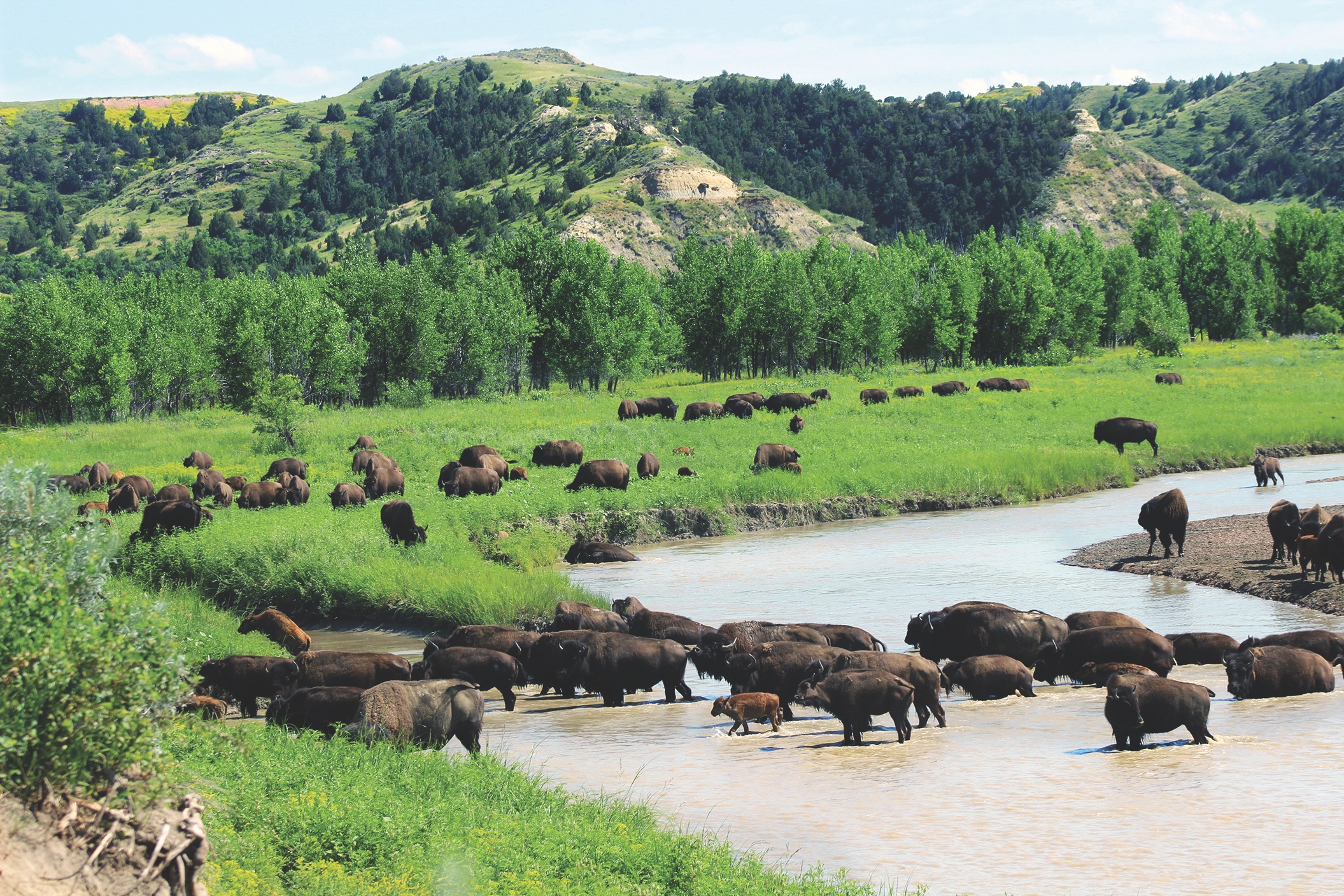 It's hard to imagine a Western town with a more unusual backstory than Medora in the Badlands of North Dakota.
The town was founded in 1883 by French nobleman Antoine Amedee Marie Vincent Manca de Vallambrosa. He named it for his wife, Medora Von Hoffman, daughter of a New York investment banker. The nobleman, known as the Marquis de Mores, lost millions of the Hoffman fortune on a cattle and meatpacking venture that went bust within three years. 
A New Yorker, 25-year-old Teddy Roosevelt, arrived in the Dakota Territory about the same time as the Marquis de Mores. The two were neighborly but nearly squared off in a duel over property rights. The Marquis was later jailed on a charge of murdering a ranch hand but was acquitted.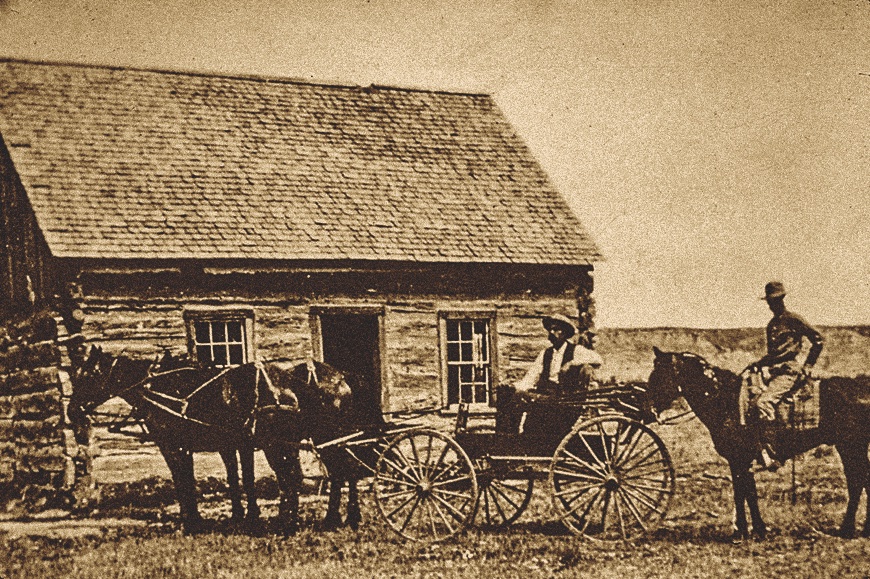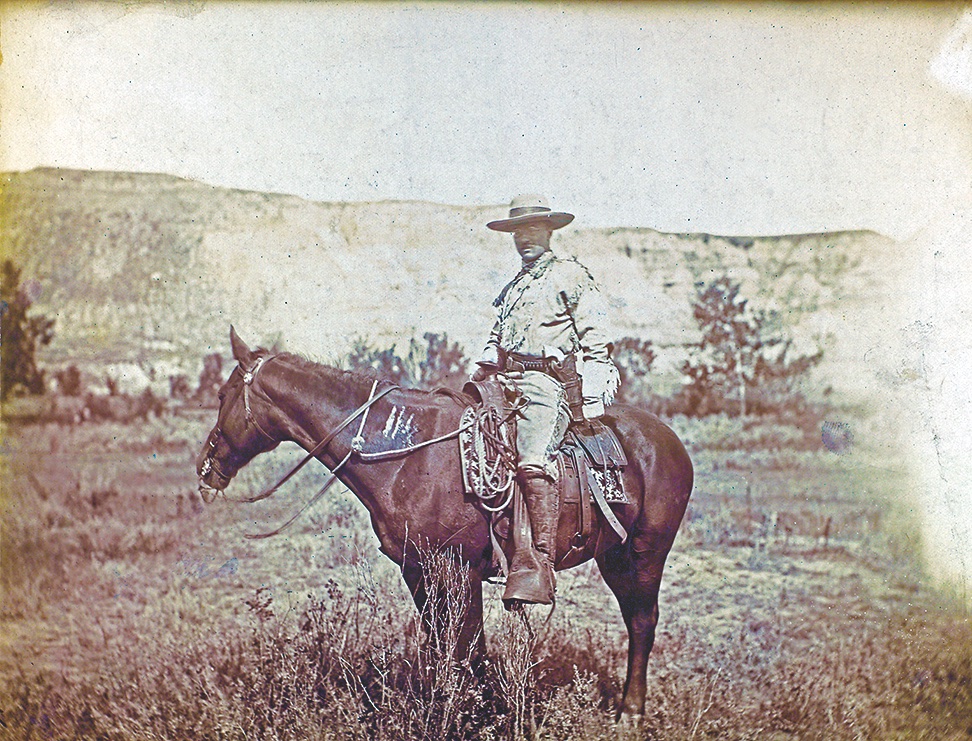 Meanwhile, Roosevelt acquired two ranches along the Little Missouri River in what's now far western North Dakota. But he sold his ranches by the late 1880s and ended his foray in ranching. By 1901, Roosevelt was living in the White House as the 26th president of the United States.
Marquis de Mores returned to France, the meatpacking plant in Medora burned down in 1907 and the town languished for a half century. 
Then came angel investor Harold Schafer, who decided to clean up the town. He succeeded in making Medora, population 130, one of the top tourism attractions in North Dakota with a million annual visitors. How did he do it?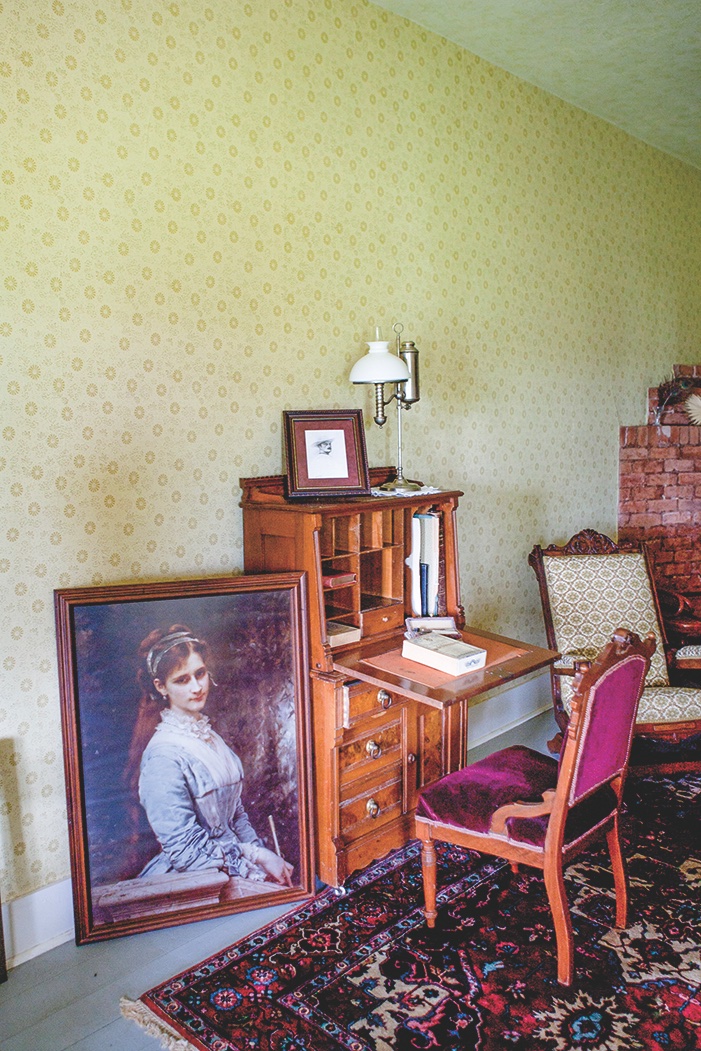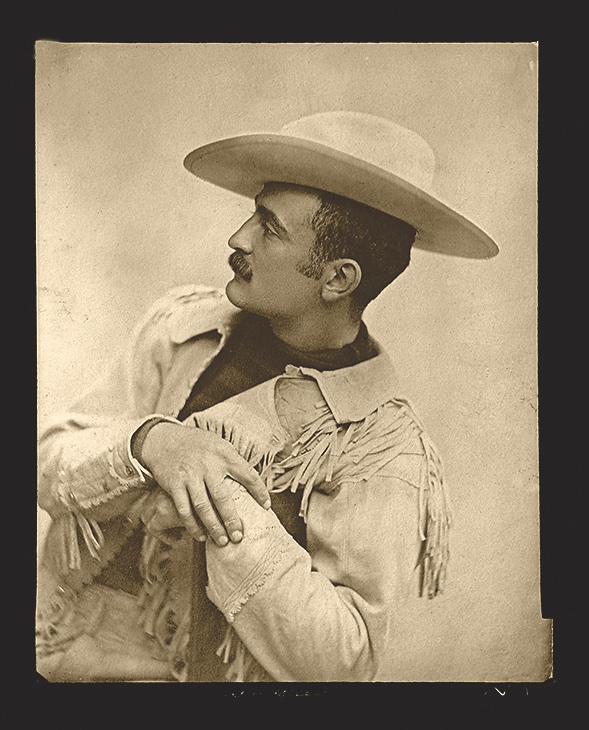 Ever hear of Mr. Bubble, Glass Wax or Snowy Bleach? Schafer's Gold Seal Co. made him a multimillionaire selling bubble bath, window cleaner and bleach.
In 1962, Schafer bought and rebuilt the 1884 Rough Riders Hotel in Medora. He then acquired a dilapidated outdoor theater and launched a variety show called Teddy Roosevelt Rides Again: A Medora Musical.
That musical, updated annually, has entertained 4 million people since 1965.
"The Medora Musical has been such a fan favorite for decades because it celebrates the Western spirit, the can-do, hardworking attitude of the cowboy, and without stating it, honoring the Code of the West," said Justin Fisk, Theodore Roosevelt Medora Foundation spokesman.
The show's finale includes a performance of "God Bless America" with fireworks and a mounted cowboy on a bluff next to a Medora sign of white, cutout letters, similar to the famous Hollywood sign. 
The show attracts travelers visiting the adjacent Theodore Roosevelt National Park. The park, established in 1947, features the Maltese Cross Cabin Roosevelt first lived in when he arrived in the Badlands. 
Attractions on the park's 36-mile loop drive include the 135-year-old Peaceful Valley Ranch and a Badlands overlook. Park wildlife includes prairie dogs, elk, wild horses and bison. 
Tiny Medora hosts the musical and park visitors with 350 hotel rooms and more than 300 campsites. But it's no one-horse town. Medora has seven museums, three parks, 23 shops, 16 restaurants and the Bully Pulpit Golf Course, according to Maria Miller, Medora tourism bureau director.
"A lot of people don't realize Medora is here," Miller said of travelers visiting Mount Rushmore or Devils Tower, both about four hours away.
"I always describe it as you're immersed into kind of another time, another place the second you drive into town because we maintain the Western culture and heritage and integrity of our buildings," Miller said.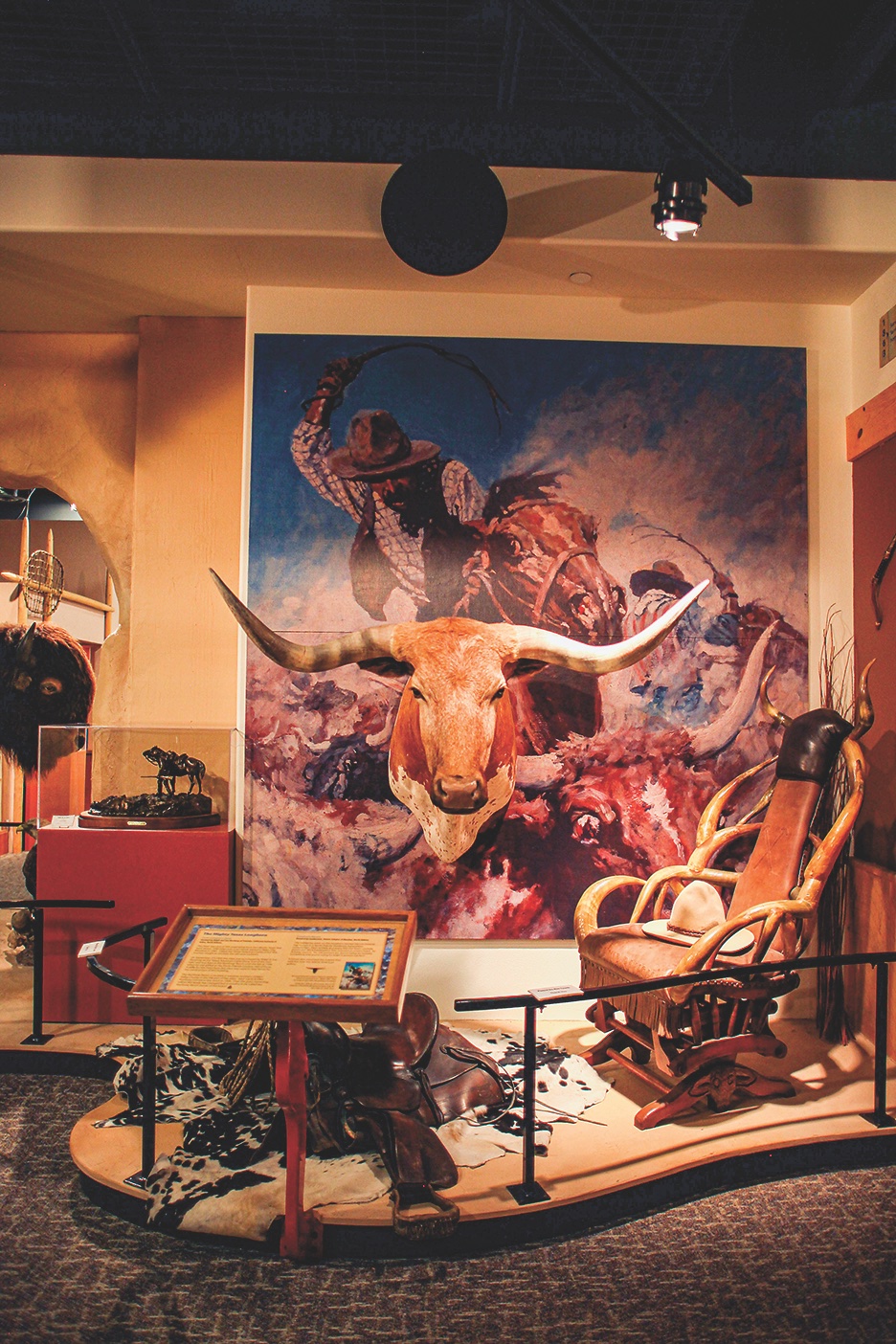 A top Western attraction is the North Dakota Cowboy Hall of Fame that honors Roosevelt, Marquis de Mores, Louis L'Amour, Sitting Bull, trick rider Audrey Hall-Davy and many other ranchers and cowboys. 
The Chateau de Mores State Historic Site features the 26-room home built in 1883 as the Marquis' summer home. 
Medora's Old Town Hall Theater is a popular venue where actor Joe Wiegand portrays Teddy Roosevelt in a daily show.
If that's not enough attractions, a foundation plans to build a Theodore Roosevelt Presidential Library on a 93-acre site in Medora, to open in 2025, Miller said. (Presidential libraries did not emerge until after Franklin D. Roosevelt's presidency.)
Vittles in Medora include the Pitchfork Steak Fondue on a bluff overlooking the Badlands. The steaks are flash-fried on actual pitchforks.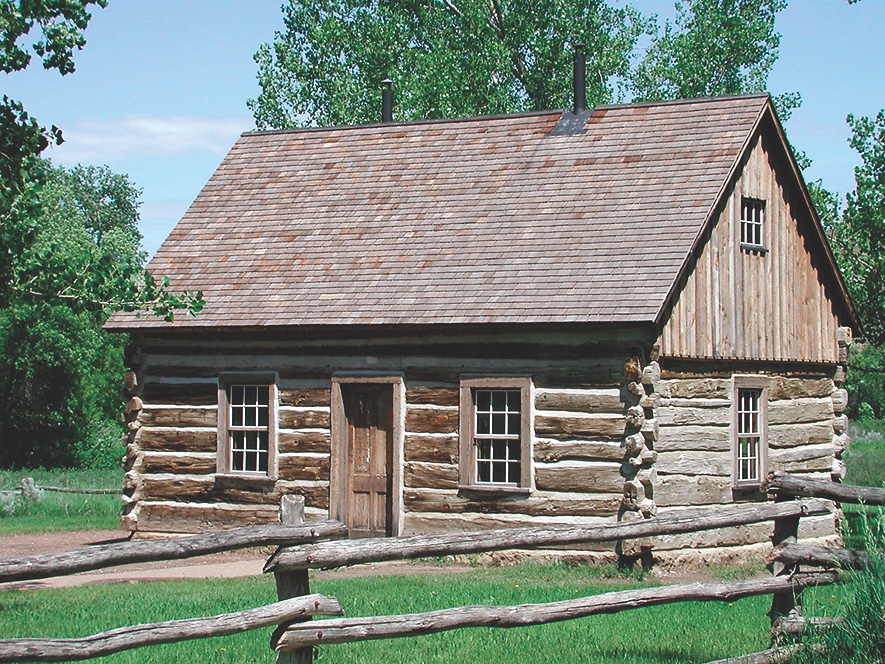 Where History Meets the Highway
Medora Area CVB
Start your trip at the Medora Area Convention and Visitors Bureau, 330 Pacific Ave.
MedoraND.com
Theodore Roosevelt National Park
Start your tour at the South Unit in Medora. Rangers can provide directions to the North Unit in Watford or Painted Canyon, Interstate 94, Exit 32.
NPS.gov 
HOLDING ON TO NORTH DAKOTA'S PAST
North Dakota Cowboy Hall of Fame is a history roundup of the state's Native Americans, ranching and rodeo communities. 250 Main St., Medora. 
NorthDakotaCowboy.com
GOOD MUSIC IN THE BADLANDS
Entertainers in Western garb put on
The Medora Musical, a boot-scootin'
show that celebrates patriotism,
Theodore Roosevelt and the American West. 
Medora.com
ECHOES OF THE BULLY PULPIT
Actor Joe Wiegand brings the 26th president to life with his Teddy Roosevelt Show at the Old Town Hall Theater.
Medora.com
DID TEDDY ROOSEVELT SLEEP HERE?
It's rumored that Roosevelt stayed in the Rough Riders Hotel, built in 1884. 
Medora.com
Peter Corbett moved West to Flagstaff in 1974 to attend Northern Arizona University, where he studied English and American Studies. He's been exploring Arizona and the West since then and had a 35-year career in Arizona journalism.