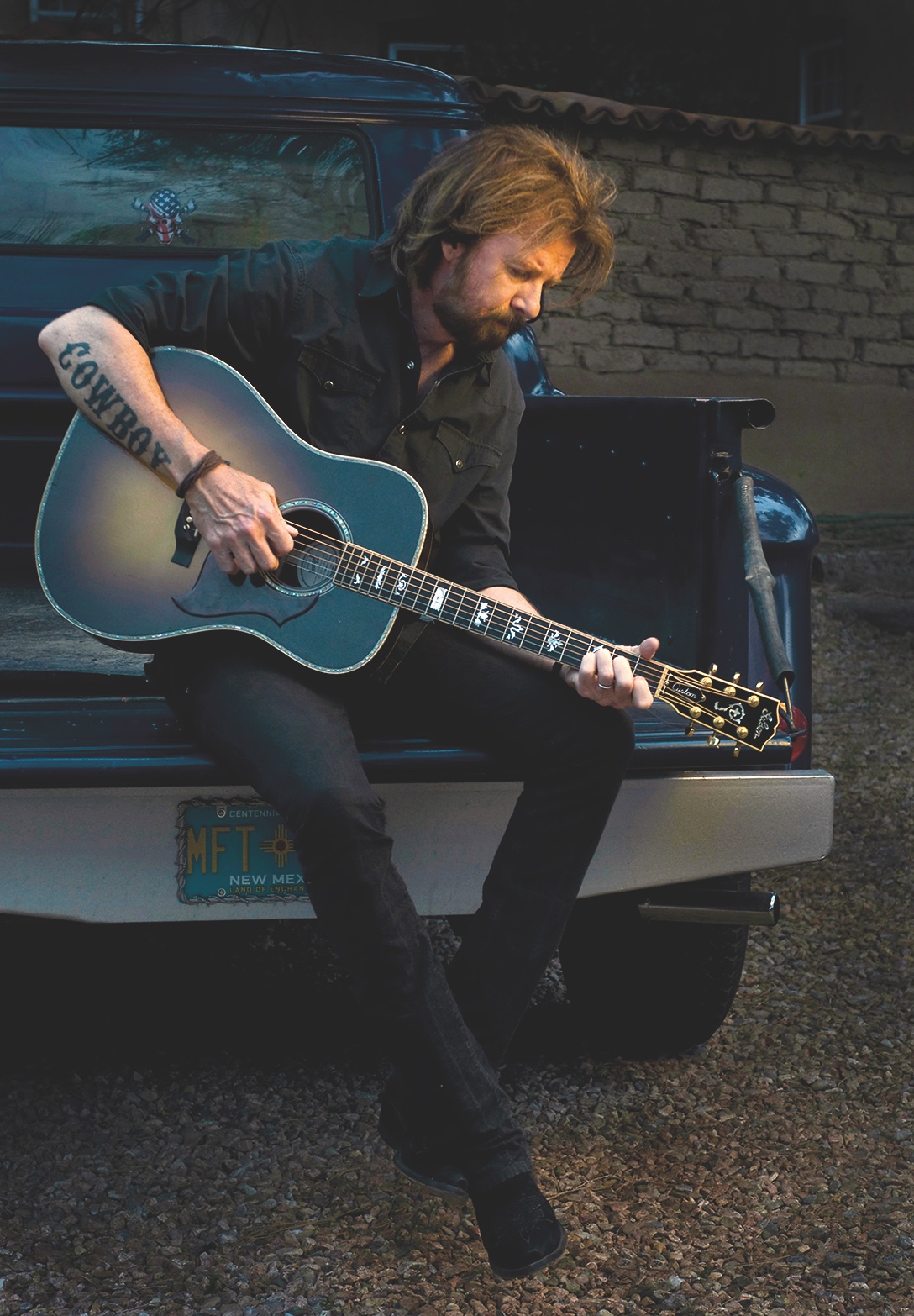 Ronnie Dunn, Singer-Songwriter
Ronnie Dunn was born in Coleman, Texas, in 1953. He began his country and western singing career in college in the early 1970s. His first solo release was "It's Written All Over Your Face" in 1983. His singing partnership with Kix Brooks started in 1990 and is considered the most successful duo in country music history. As Brooks & Dunn, they sold more than 30 million records, released 15 albums and had 21 number-one Billboard hits. Dunn has been inducted into the Country Music, Nashville Songwriters, Texas Heritage Songwriters, Oklahoma and Arkansas Music halls of fame. His most recent album is Re-Dunn: Twenty-Four Hit Songs (Little Will-E Records, 2020). He and his wife, Janine, have been married since 1990. 
–
History has taught me that it repeats itself. Don't get caught with your head in the sand.
My first guitar was a secondhand Silvertone bass guitar given to me by my father for my 14th birthday. The amplifier was built into the case.
I got my first pair of boots when I was three years old. They were red with white piping with a white inset steer head. I have never not had a pair of boots. They are very much a part of
who I am.
My dad was a country music singer and guitar player. He was also a cowboy.  I was conceived in a small stone ranch house where he and my mother lived near Coleman, Texas, where I was born.
My wife and I kept a house in Santa Fe, New Mexico. for 20 years. The sunsets are epic and the air is perfect.
I like the quiet still of the desert. 
I've spent the last six years playing in Las Vegas. On my off days, I take my camera and point it west.
It's really hard for me to sit still. 
My mind is always churning with a song idea or some creative project, so it takes a few days for me to be able to unwind and
just let go. 
I have land just west of Nashville; we call it "The Bluff." It's on the Turnbull River.
I went out with some buddies 12 years ago to build a tractor barn and ended up turning it into a house/lodge. We have ATVs, tractors, of course, and even a bulldozer. The abundance of wildlife is insane. There are three lakes on the property and the river to play with. 
The best (worst) art is highly subjective. The best art should "sing" to you.
I didn't have a clue until I moved to Nashville what a long shot it is to break into the music business. The odds of becoming successful and sustaining success are astronomical.  
Best advice I've ever received is inspiration is a waste of time without perspiration.
The most overrated thing is mainstream media. 
Music is the only thing that ever really interested me; anything else was way down my priority list. 
Country music is in my blood. I was born in Texas, lived in Oklahoma, Arkansas and New Mexico.
My poor mother taught hellfire and brimstone. She raised me and my three siblings on shame and fear. It was all she knew. The only way to break rank was perceived as rebellion. I rebelled. 
My favorite Western movie is Unforgiven.
Writing is hard work.
Don't get me started on politics.
I won't tolerate arrogance.
Wish I had a dime for every time I was told that something
can't be done.
My cowboy tattoo was inked from the inside out.