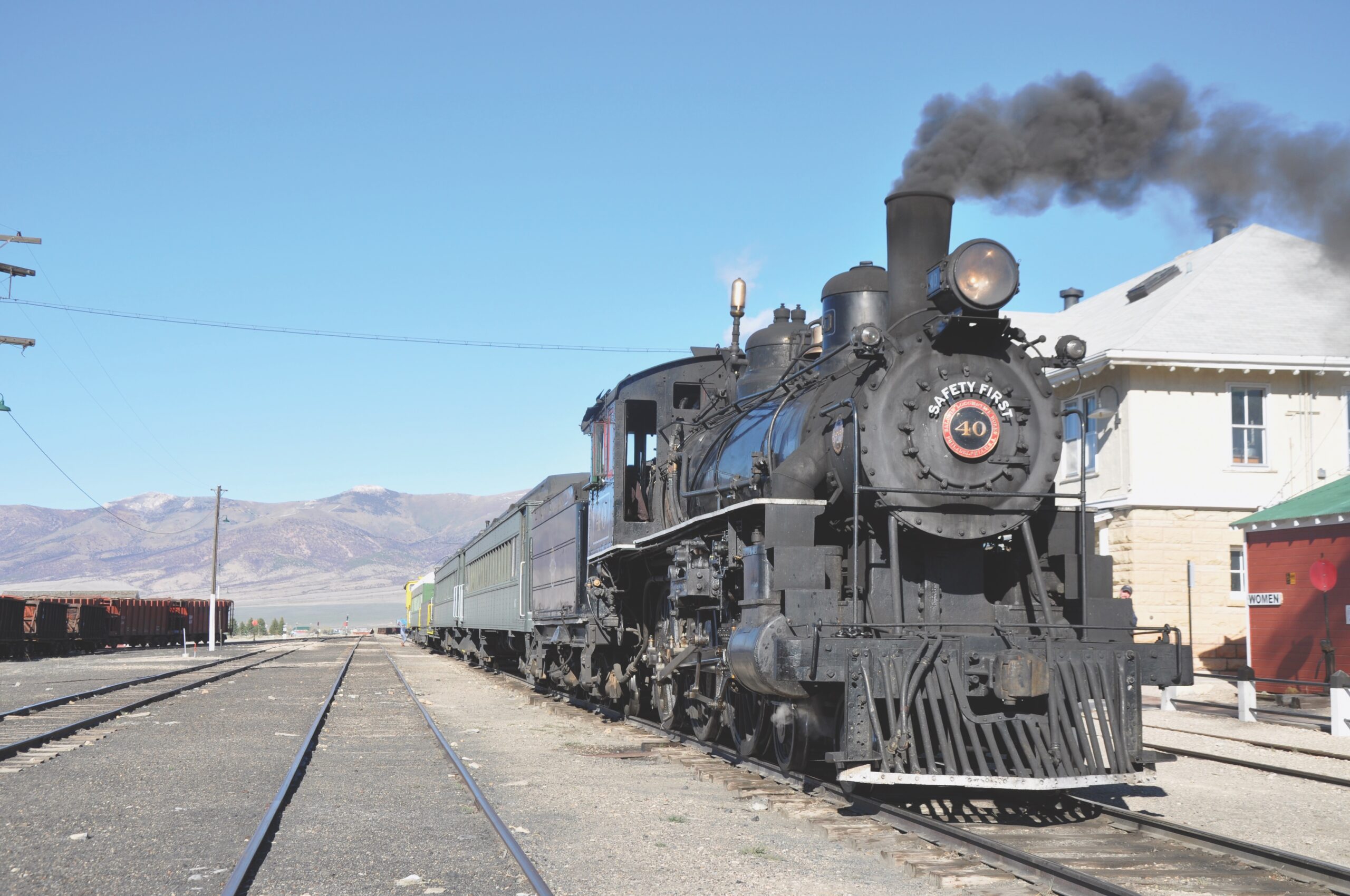 Towering pines whirl past an open window ushering in pine-scented breezes. The click-clack of train wheels underneath relaxes riders. Puffs of locomotive smoke sail beside the car. In the distance, a wide blue ribbon meanders through hills forested with shrubs and wildflowers showing off their yellow beauty. 
Spending a day riding the rails, connecting with nature and history, enjoying time with family and friends, is a great way to immerse yourself in a summer getaway. Short train excursions in the West are an ideal way to occupy a glorious summer day.
Summer is here and so are trains, museums, restaurants, hotels! Visit Sacramento, home of the Gold Rush, where people from all over the world flocked to make their fortune. Or ride the narrow gauge train transporting passengers from bustling Durango to laid-back Silverton, Colorado.
No matter where you visit, there's much to see and do.
Editor's Note: Due to variances in COVID-19 travel restrictions in each state, as well as business closures and changes in  hours of operation, travelers should check with local chambers of commerce and visitors bureaus for current rules and confirm operating hours with businesses.

Ely, Nevada
Historic Ely, founded as a stagecoach stop, where the Pony Express rushed through, stopping only long enough to change riders and pick up mail, is a true summer getaway (ElyNevada.org). 
For train enthusiasts, the Northern Railway Museum (NNRY.com) includes restoration and operation of historic railroad equipment. The Ghost Train of Old Ely, a working steam-engine passenger train, travels through ghost towns and mines offering a unique Star Tour at night.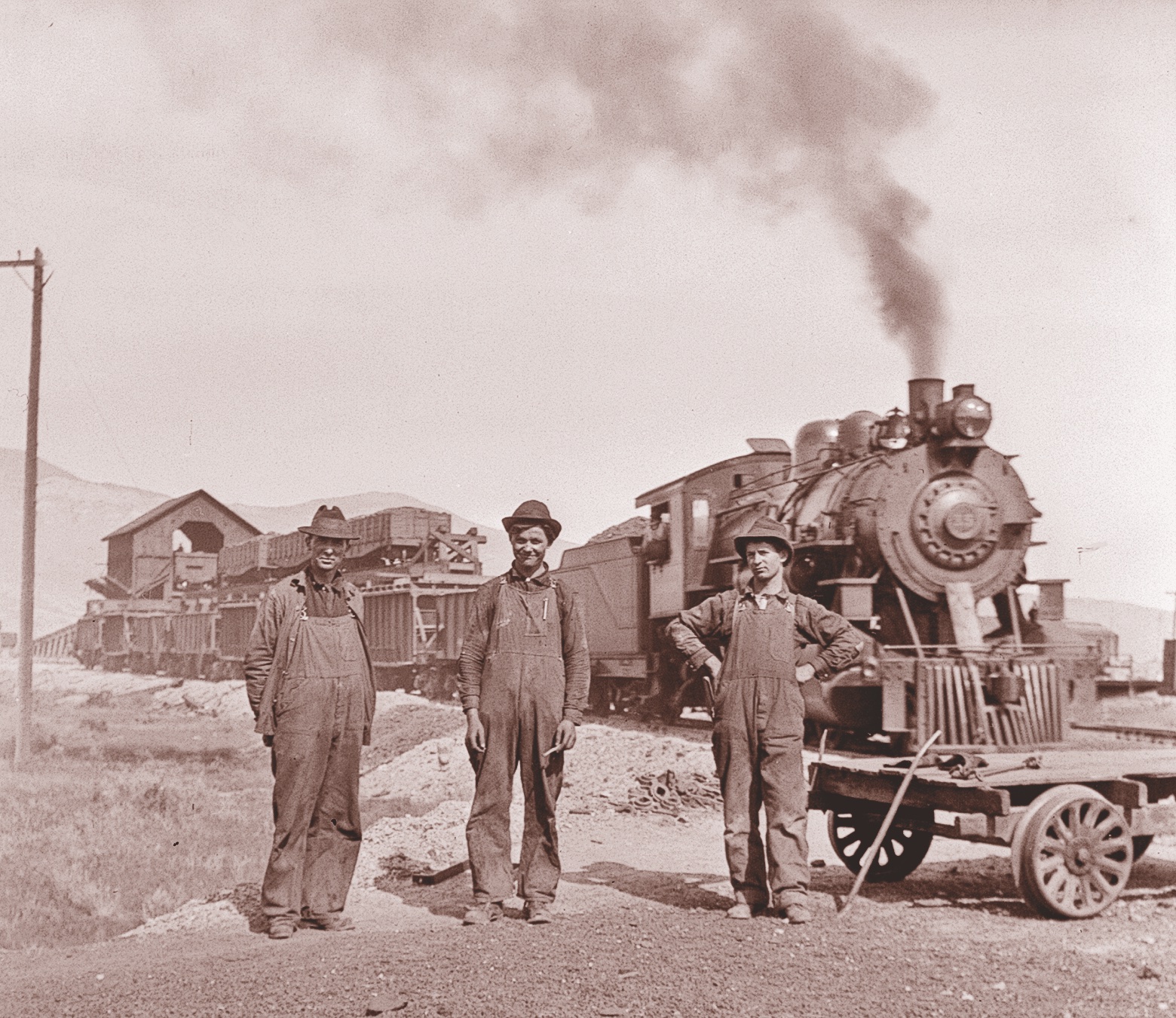 Doing
Renaissance Village, with six restored historic houses, showcases 100-plus ethnic cultures of people who settled here. Stroll along the old Cherry Creek Mining District famous for wild cherry tree groves. White Pine Public Museum (WPMuseum.org) features the original settlers, Shoshone Indians, gold rushes and Pony Express.
Outdoor aficionados will enjoy mining garnets at Garnet Hill or spelunking the Lehman Caves at Great Basin National Park. Visit the 700-acre Ward Mountain Charcoal Ovens Historic State Park (Parks.NV.gov) which protects the 19th-century beehive-shaped charcoal ovens.
Eating and Sleeping
Taking visitors back to Wild West days is Ely's fine dining restaurant, The Cellblock (JailhouseCasino.com). Margarita's Mexican Restaurant and Steakhouse features Mexican food plus steaks and burgers.
Nevada's oldest brothel and bar, the Big 4 Ranch, opened in 1880, and now offers lodgings (Lodging-World.com). The tallest building in the state for years, Hotel Nevada and Gambling Hall (HotelNevada.com) remains in its original glory but with modern amenities. Your gateway to the Great Basin is the Jailhouse Motel and Casino, near the historic U.S. Route 50. The Jailhouse is, logically, home to the Cellblock Steak House. 

Durango, Colorado
Chosen in 1880 as a site for railroad facilities, within five years Durango (Durango.org) sported hotels, restaurants, saloons and stores. Ride the heritage railroad D&SNG (DurangoTrain.com), operating since 1882, for a 45-mile trip on narrow-gauge track running between Durango and Silverton.
Doing
Three museums offer a day of history and culture. In nearby Ignacio, the Southern Ute Cultural Center Museum (SouthernUteMuseum
.org) chronicles the story of the Ute people through photographs, audiovisual displays and life-size replicas of tipis, a cabin and schoolroom. 
Tucked in behind the depot, the Railroad Museum offers the fascinating history of railroading, transportation and mining. 
Sorrel Sky Gallery (SorrelSky.com) offers new jewelry, painting and sculptures by local and national artists. Family-owned gallery Toh-Atin (Toh-Atin.com) focuses on Native American and Southwestern artwork, jewelry and rugs.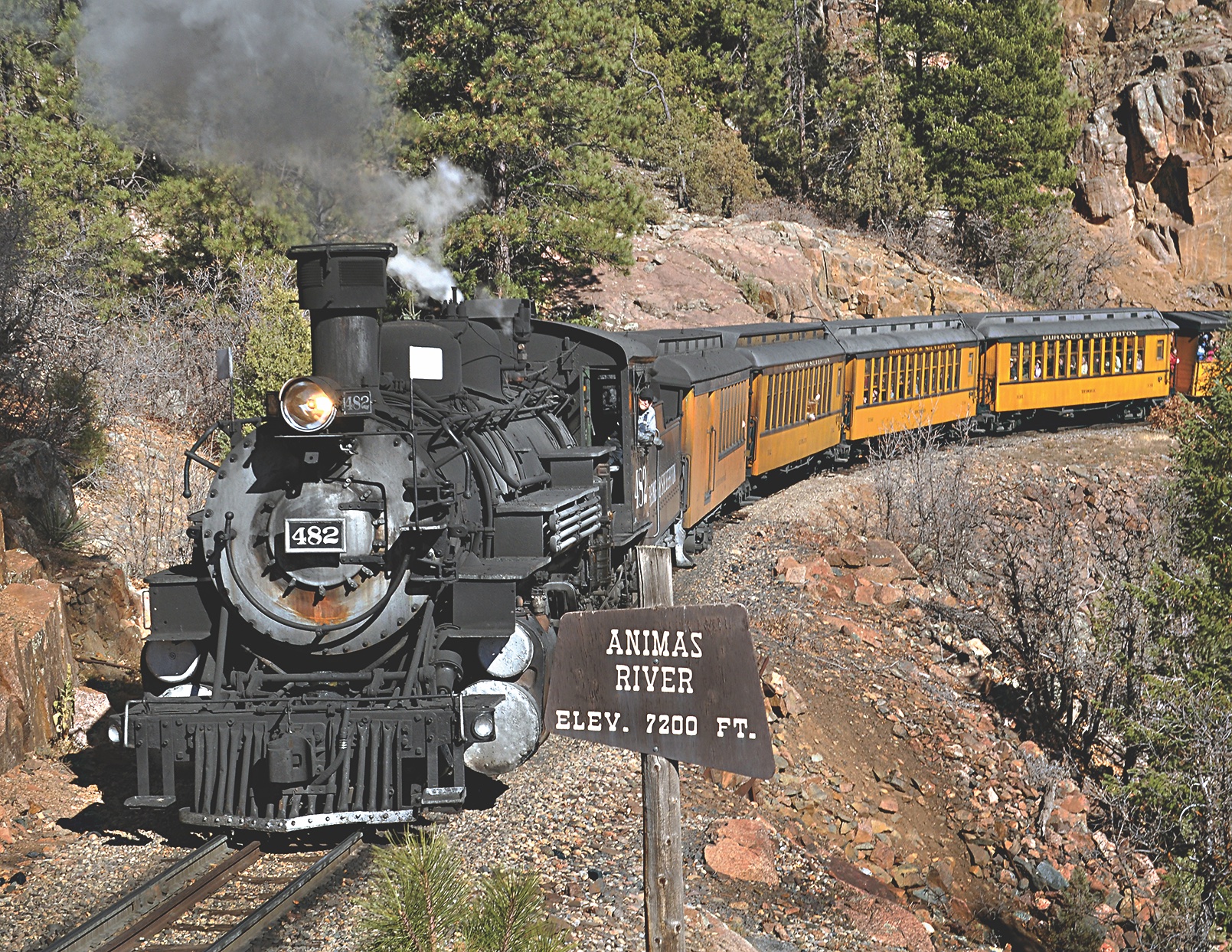 Eating and Sleeping
Historic 1887 Strater Hotel (Strater.com) features handcrafted woodwork, period wallpaper and a large collection of American Victorian antiques. Step into the Strater's Diamond Belle Saloon (Strater.com), which started life as a drugstore. Waiters in period clothing serve up salads and burgers. Most evenings the Diamond Belle hosts ragtime piano music or local poets. 
The Bar D Chuckwagon Suppers and Show (BarDChuckWagon.com) offers a true Western experience. This chuckwagon supper of beans, meat and biscuits features Old West cowboy songs by the Bar D Wranglers. 
In downtown Durango, Carver Brewing Company (CarverBrewing.com), the first brewery in the four corners area since Prohibition, serves classic American food, including buffalo burgers.
Stay at Durango's premier 1898 Victorian downtown hotel, The General Palmer (GeneralPalmerHotel.com) next to the train depot. The Rochester Hotel's (RochesterHotel
.com) guest rooms are decorated with Western character and charm.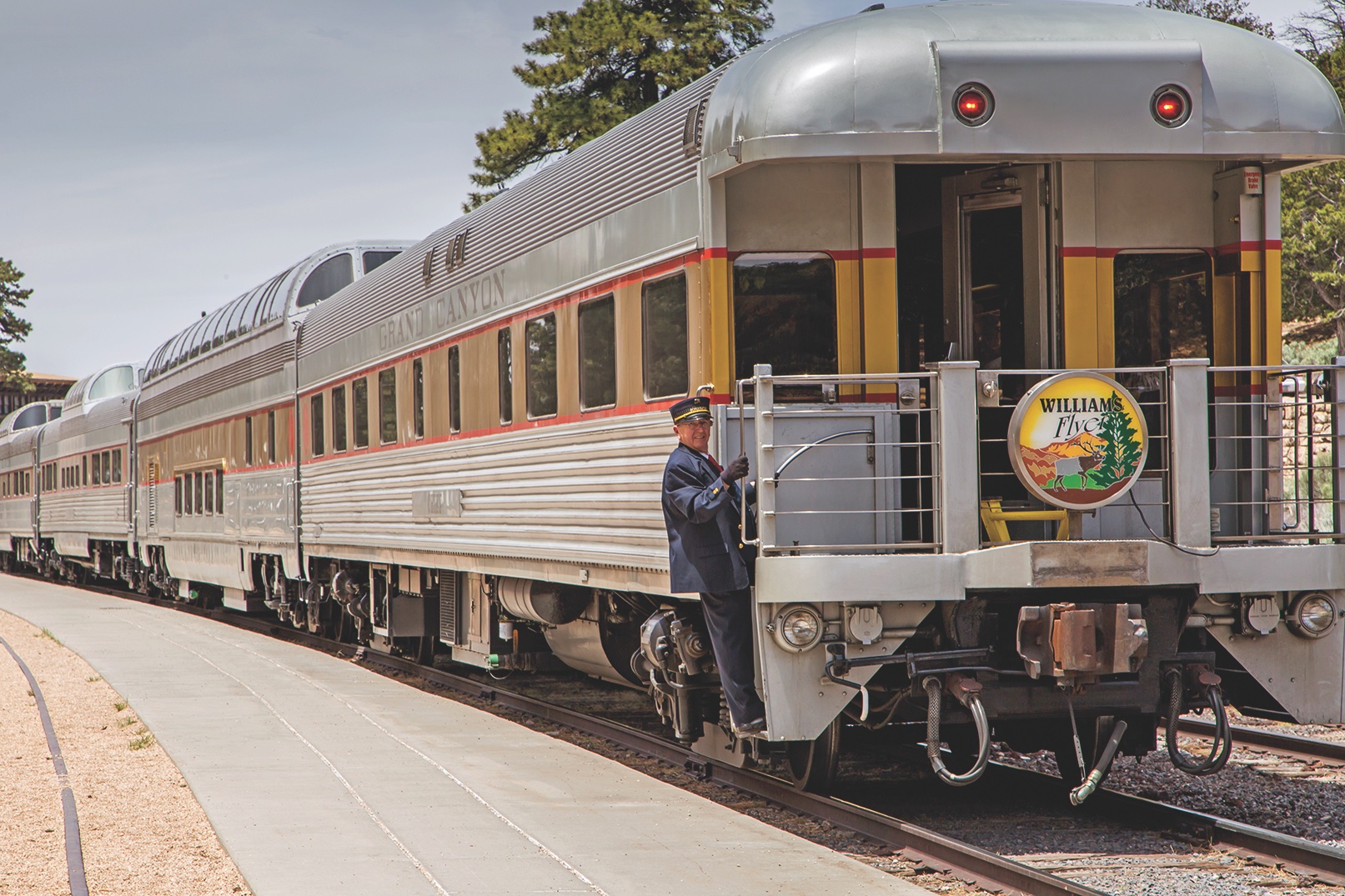 Williams, Arizona
"Awesome" doesn't do justice to viewing sunsets over the Grand Canyon, where the canyon walls explode in oranges, pinks and yellows. 
Known as the "Gateway to the Grand Canyon," Williams (ExperienceWilliams.com) is where visitors catch a ride on the Grand Canyon Railway (TheTrain.com) which whisks them through forests to the Grand Canyon. The ride is almost as dramatic as the canyon.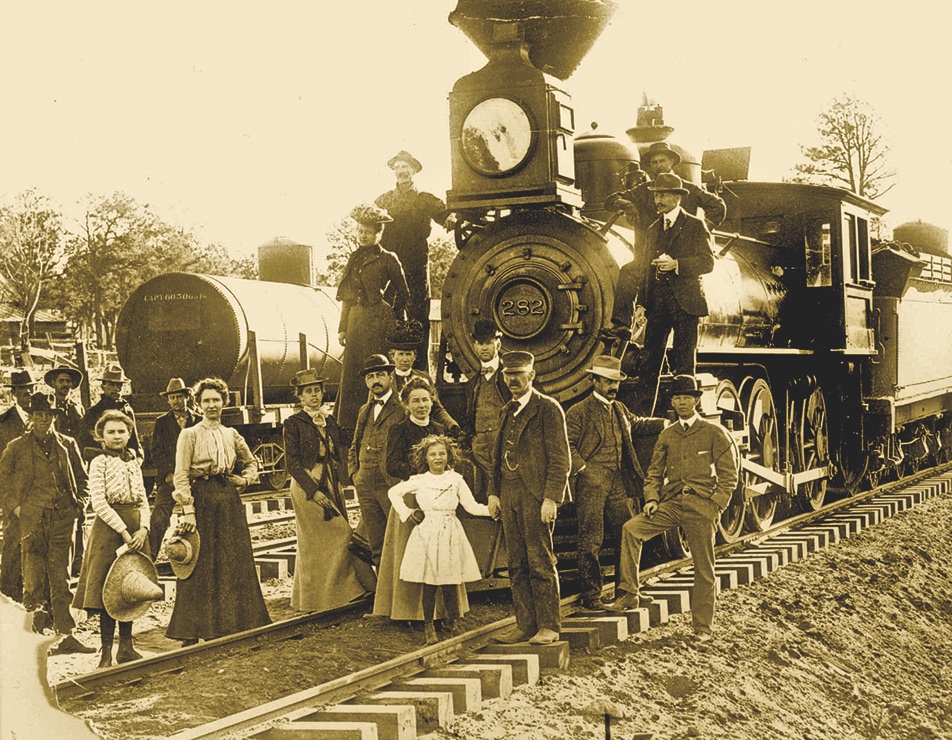 Seeing and Doing
Dating back 140 years, Williams has something for everyone. Bearizona (Bearizona.com) is a drive-through wildlife park with animals rescued from across the country. For auto enthusiasts, the best-preserved stretch of Route 66 in Arizona runs through downtown. Elephant Rocks Golf Course (Elephant-Rocks.com) is nestled among ponderosa pines and rolling hills. 
Ah, the Grand Canyon! A wonder of the world. Take a mule ride to the bottom, step out onto the clear walkway, ride the Colorado River rapids or fly over. It's all breathtaking. Spend a few hours or several days; there's much to take in.
Eating and Sleeping
Hungry after all that adventure? Pine Country Restaurant (PineCountryRestaurant.com) features home-cooked meals and pies. Or stop in at Rod's Steak House (Rods-Steakhouse.com) for prime rib. Check out the famous neon steer out front. For a cozy atmosphere on Route 66, check out Red Raven (RedRavenRestaurant.com), known for fresh salads and wide variety of wines. 
Within walking distance to Route 66 and
all of Williams is the Historic Yellow House (HistoricYellowHouse.com) for family or group lodging. Trappers Rendezvous (TrappersAZ.com) features cabins and home-cooked meals, campfires and s'mores. The secluded and romantic Sheridan House Inn. (SheridanHouseInn.com) is a bed-and-breakfast for adults only.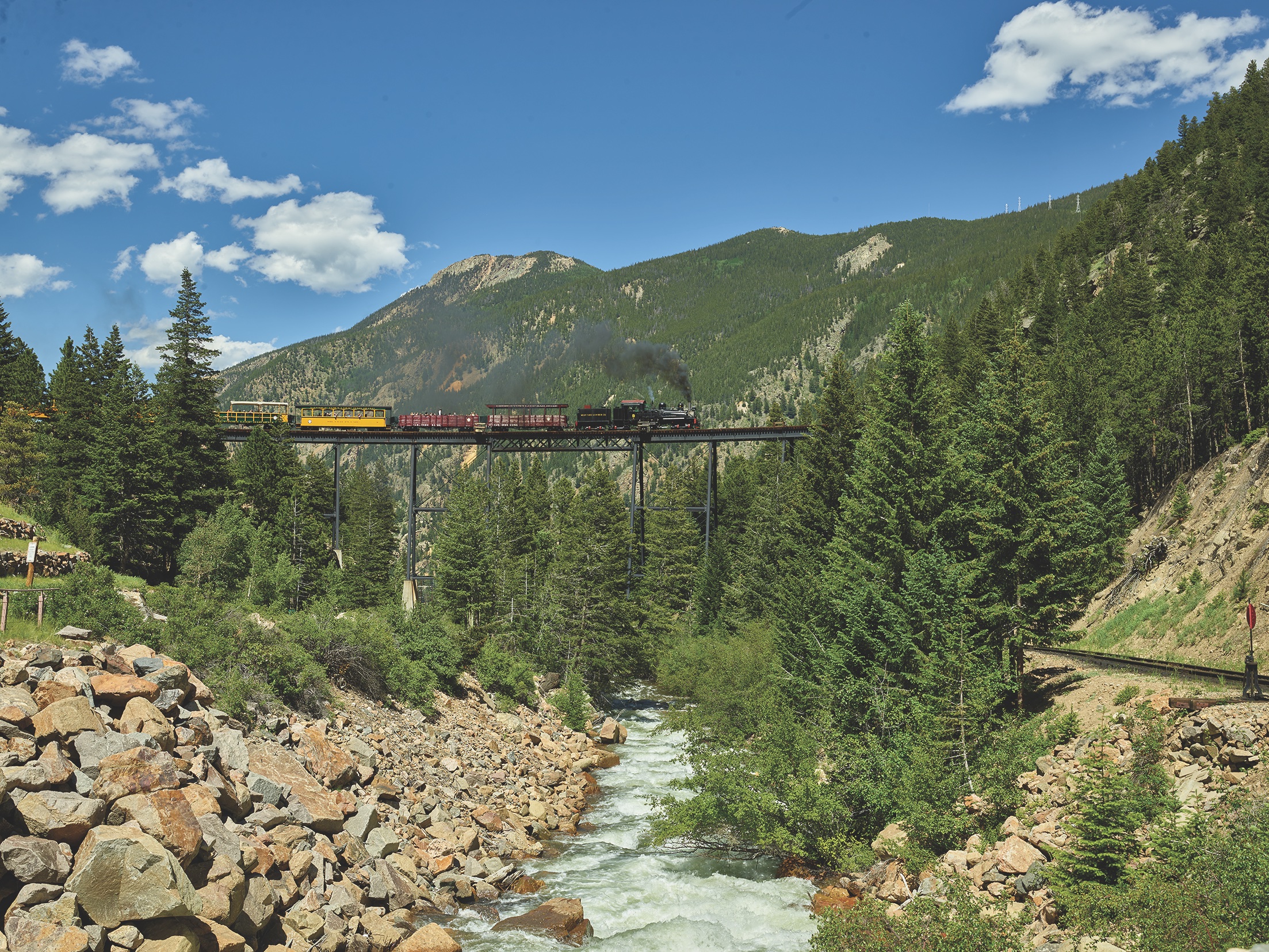 Georgetown, Colorado
Georgetown, "The Silver Queen of Colorado," has evolved into a lively historical small town with preserved structures from its 1859 founding. On the western slopes of the Rocky Mountains, Georgetown offers much for history and train enthusiasts.
The 1884 Georgetown Loop Railroad (GeorgeTownLoopRR.com), considered a marvel of its time, is a narrow-gauge heritage railroad running between Georgetown and Silver Plume. The 4.5-mile trip ascends 640 feet through mountainous terrain. 
Doing
Georgetown, once the third-largest town in Colorado, boasts 1,000 people. Little has changed since its mining days. Colorado history-lovers can take in Hotel de Paris Museum (HotelDeParisMuseum.org), a former 1875 French inn, open on weekends only. Hamill House Museum (HistoricGeorgetown.org) interprets 19th-century residential Georgetown living, including architecture, furnishings, Victorian plants and landscaping. 
The oldest co-op in Colorado, Georgetown Fine Art Gallery (GeorgetownGalleryCo.com), displays works by Colorado artists. Grizzly Creek Gallery (GrizzlyCreekGallery.com) sells photography of Colorado and Southwestern scenes. 
Visit the Georgetown Wildlife Viewing Area where bighorn sheep roam. Or drive over beautiful Guanella Pass where the fall colors are breathtaking.
Eating and Sleeping
Guanella Pass Brewery (GuanellaPass.com) offers locally brewed beer along with pub food. Mountain Mamas' Needful Things (MountainMamasLLC.com) serves breakfast and lunch.
After a long day of skiing, ice fishing, hiking or walking Georgetown's historic downtown, relax at the Georgetown Lodge (GeorgetownLodge
.com). Or stay at the Rose Street Bed & Breakfast, the 1882 Taylor-Dewey House (RoseStreetBNB
.com), situated at the beginning of Guanella Pass. Located downtown, Clear Creek Inn (ClearCreekInn.com) is a warm, inviting space surrounded by mountain views and bordered by Clear Creek.
Heber City, Utah
Founded in 1850, history-rich Heber City (GoHeberValley.com) enjoys year-round entertainment and is near Sundance ski resorts and Deer Valley. On Main Street, the original town square houses city offices as well as
the Wasatch Stake Tabernacle and the Amusement Hall. 
What better way to see the countryside than the Heber Valley Railroad (HeberValleyRR.org)? Ride the 1899 vintage train and watch eagles soar overhead. Thrill at the breathtaking Heber Canyon where moose watch the passing train.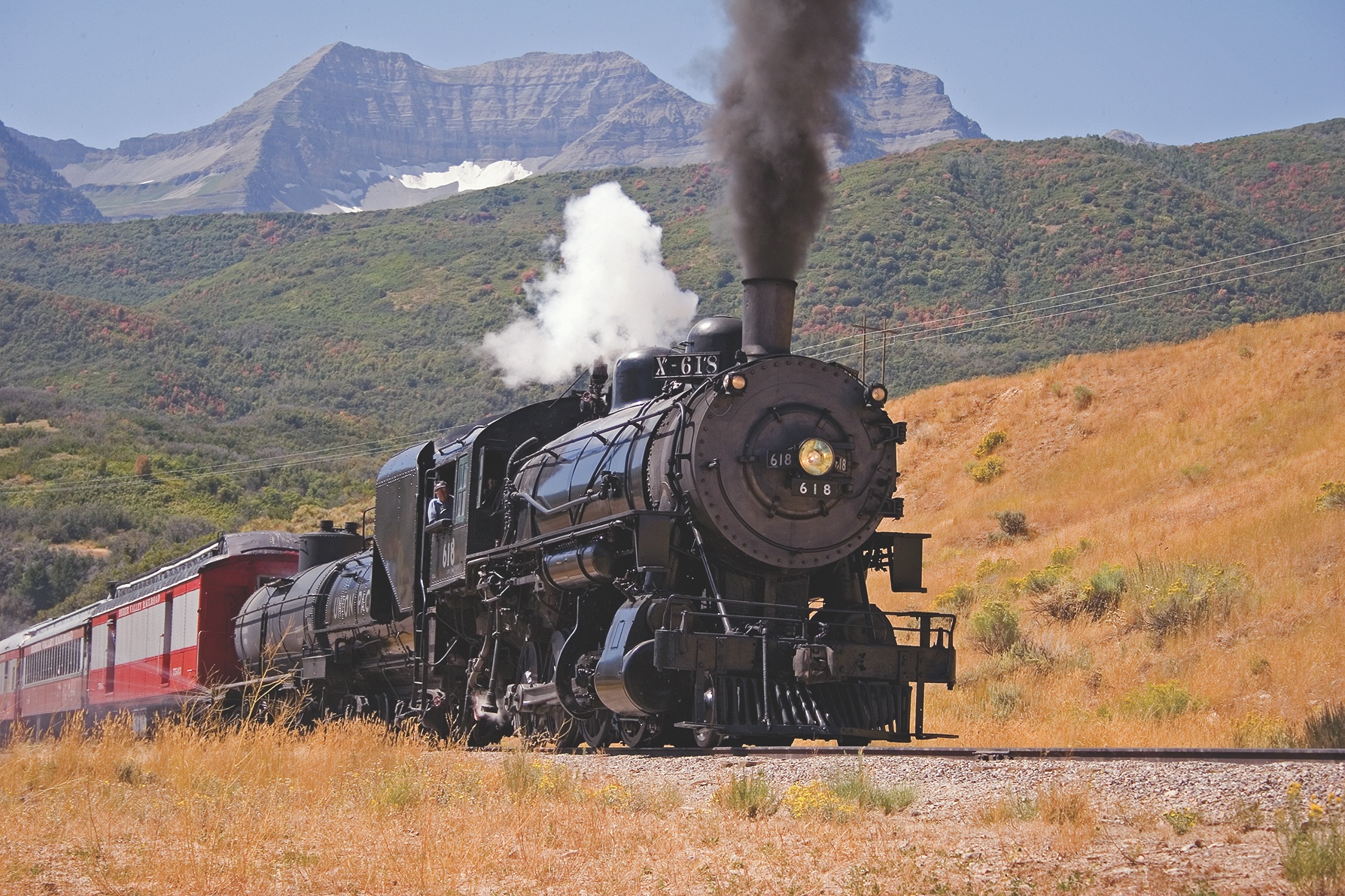 Seeing and Doing
Daughters of the Utah Pioneers Museum (SpringvillePioneermuseum.org) contains artifacts from the town's founding. Heritage Ranch Museum houses a Mormon Battalion uniform, 60 dairy cows and Paul Bunyan's tricycle. Main Street Park features multi-level playgrounds for kids, picnic areas and outdoor concerts.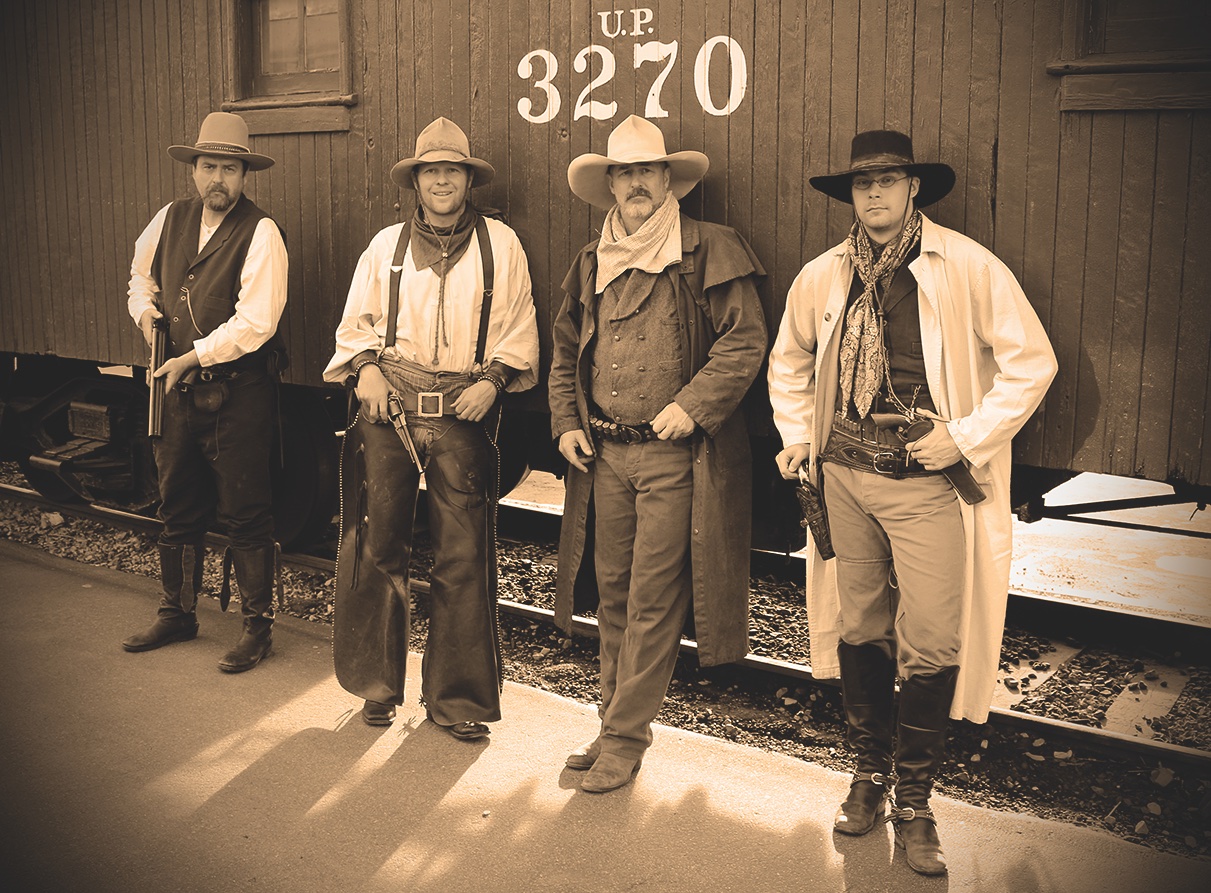 Eating and Sleeping
After an exhilarating day of train-riding or touring, visit the Back 40 Ranch House Grill (Back40Utah.com) which serves family-friendly, healthy food made with locally sourced ingredients. Don Pedro's Family Mexican Restaurant (DonPedrosHeber.com) located on Main Street, offers a wide variety of Mexican and Southwestern food. Also on Main is Chick's Café serving breakfast, comfort food and homemade pies.
Stomach full, the day coming to an end, a room at the Swiss Alps Inn (SwissAlpsInn.com) provides a Swiss atmosphere surrounded by nature's playground. The 1886 Homestead Resort (HomesteadResort.com) is an iconic Utah resort where accommodations are separate cottages located throughout the grounds. Invited Inn (InvitedInn.com), a Swiss-style bed-and-breakfast, overlooks the surrounding mountains and Heber Valley. 
Chama, New Mexico-Antonito, Colorado
Connected by a narrow-gauge train track, Chama (ChamaValley.com) and Antonito (ConejosVacation.com) share history and visitors. The historic 1880 Cumbres & Toltec Scenic Railroad (CumbresToltec.com), pulled by a completely authentic steam engine, carries riders through steep mountain canyons, high desert, lush meadows and across Cumbres Pass.
Although a train ride is a must, both towns offer other activities. Visit the Cumbres & Toltec Scenic Railroad Museum, the Conejos County Museum (MuseumTrail.org) in Antonito, the Jack Dempsey Birthplace in nearby Manasas, Colorado, and the Georgia O'Keeffe House Museum (OKeeffeMuseum.org) in Abiquiu, New Mexico.
Day trips can take visitors to Heron Lake for fishing or enjoying the water. A bit farther from Chama are the Great Sand Dunes near Alamosa, Colorado. Or spend time relaxing in the Hot Springs at Pagosa Springs, Colorado.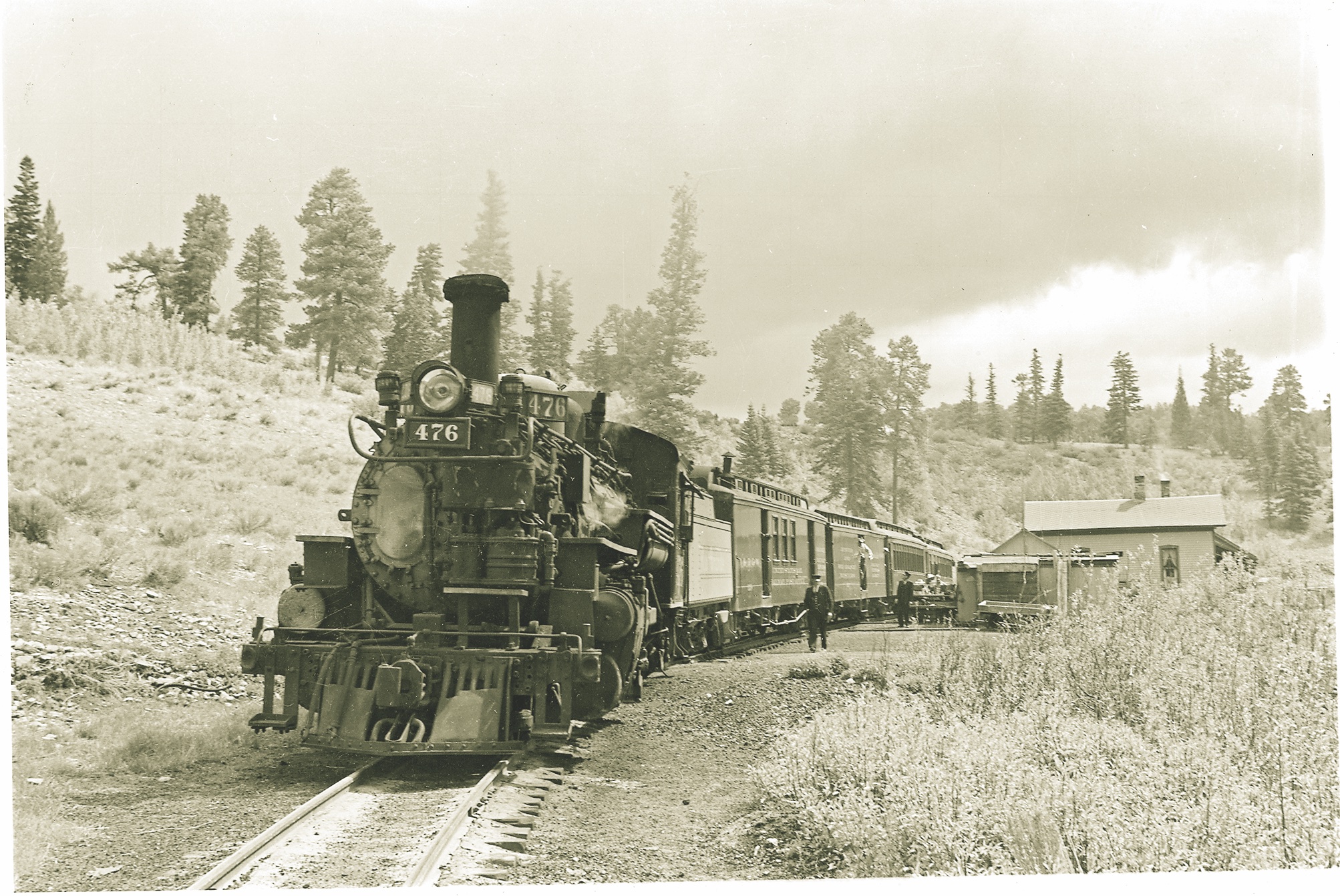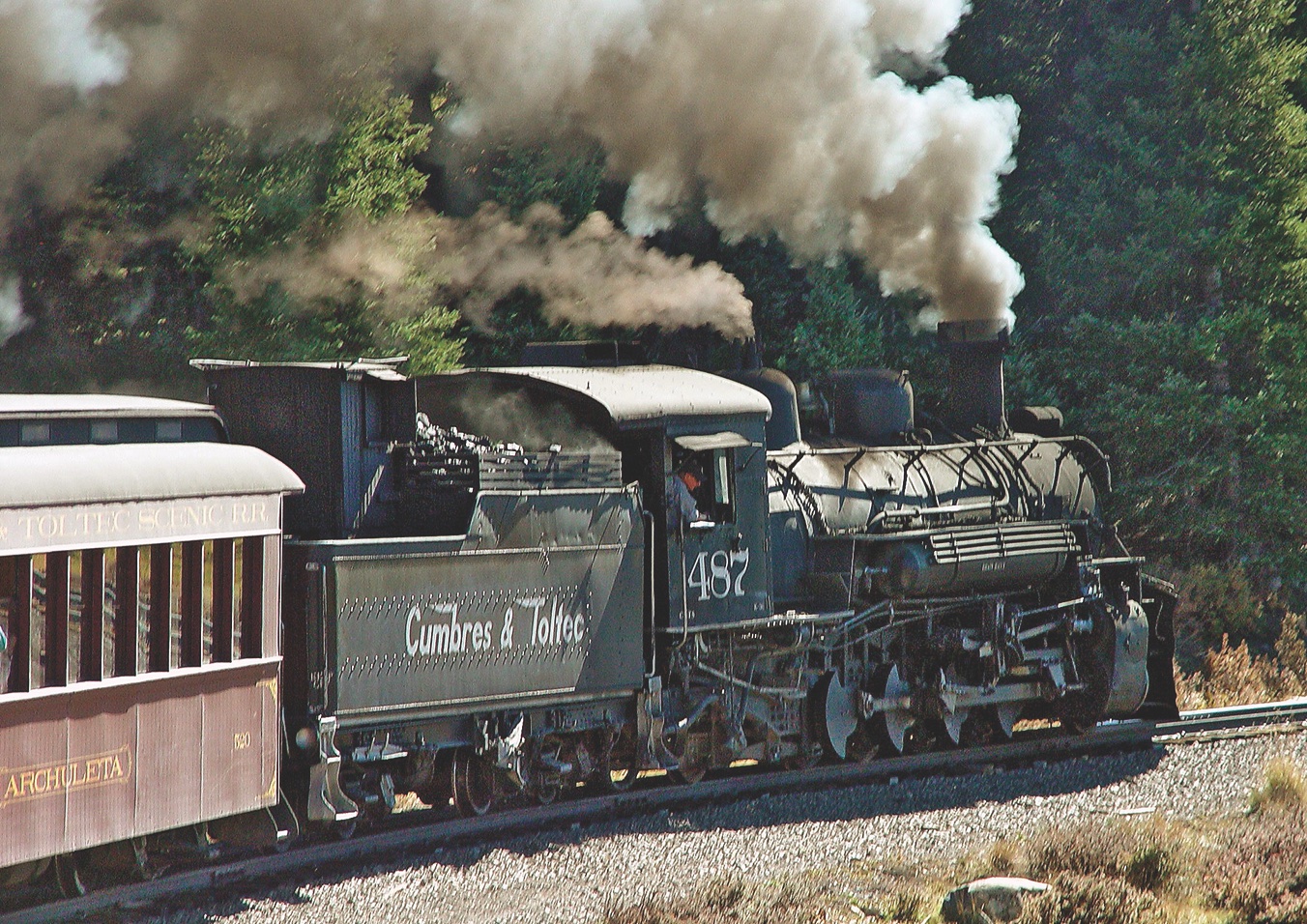 Eating and Sleeping
In Chama, The LOCAL Restaurant (ChamaLocal.com) serves Southwestern fare and pizza. Chama's Boxcar Café serves Mexican food. In Antonito, the Dutch Mill Café is a family-style restaurant.
Spend a relaxing night at the Parlor Car Bed & Breakfast (ParlorCar.com) across the street from the Scenic Railroad. Also across from the railroad in Chama is Fosters Hotel and Restaurant (Fosters1881.com), built in 1881 and Chama's first commercial building. Have a beer in an Old West saloon or eat in the restaurant. On the Colorado side and half a mile from the train station is the Indiana Jones Bed & Breakfast (IndianaJonesBedAndBreakfast.com) in Antonito. Antiques decorate the three upstairs guest rooms.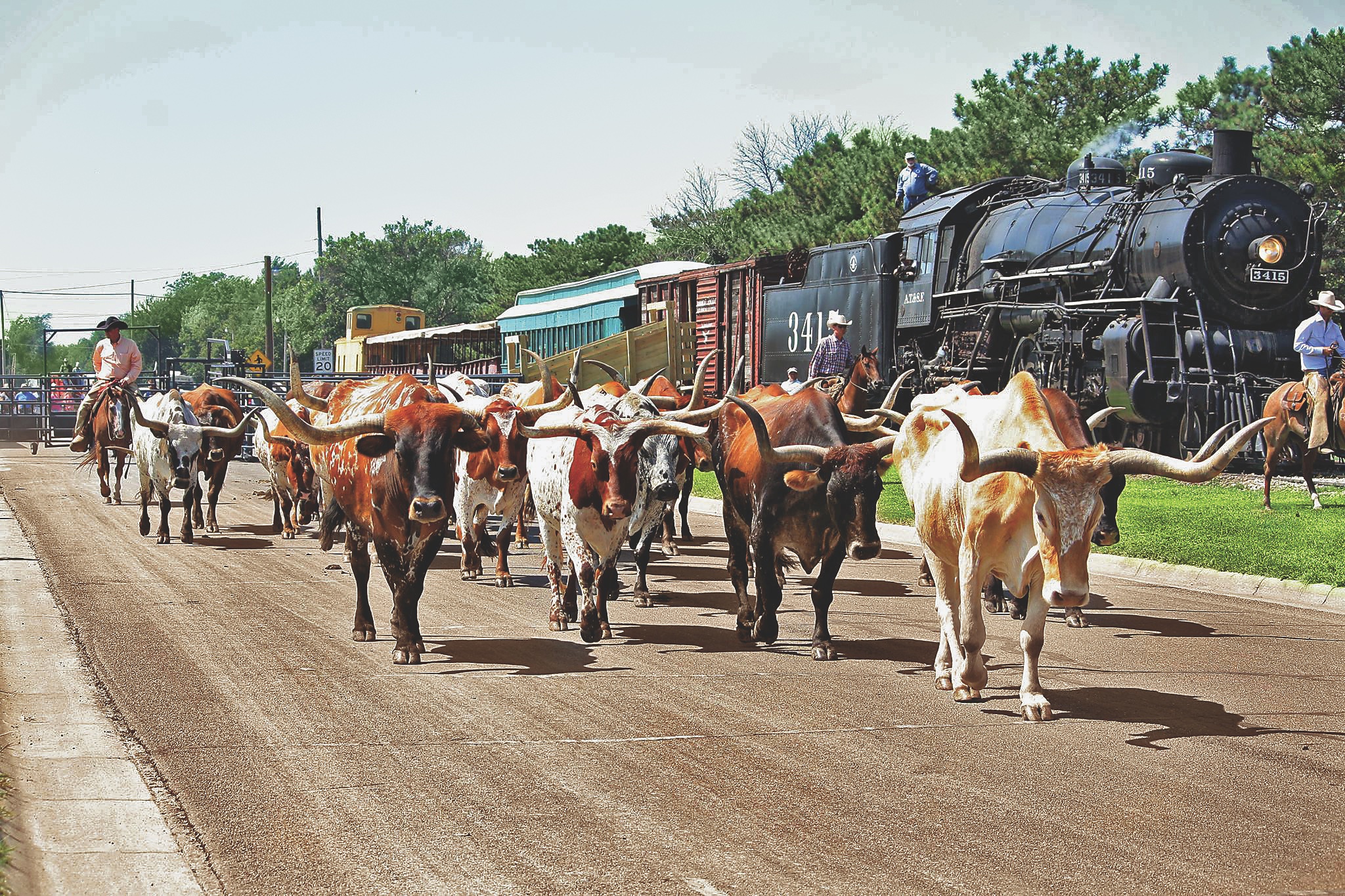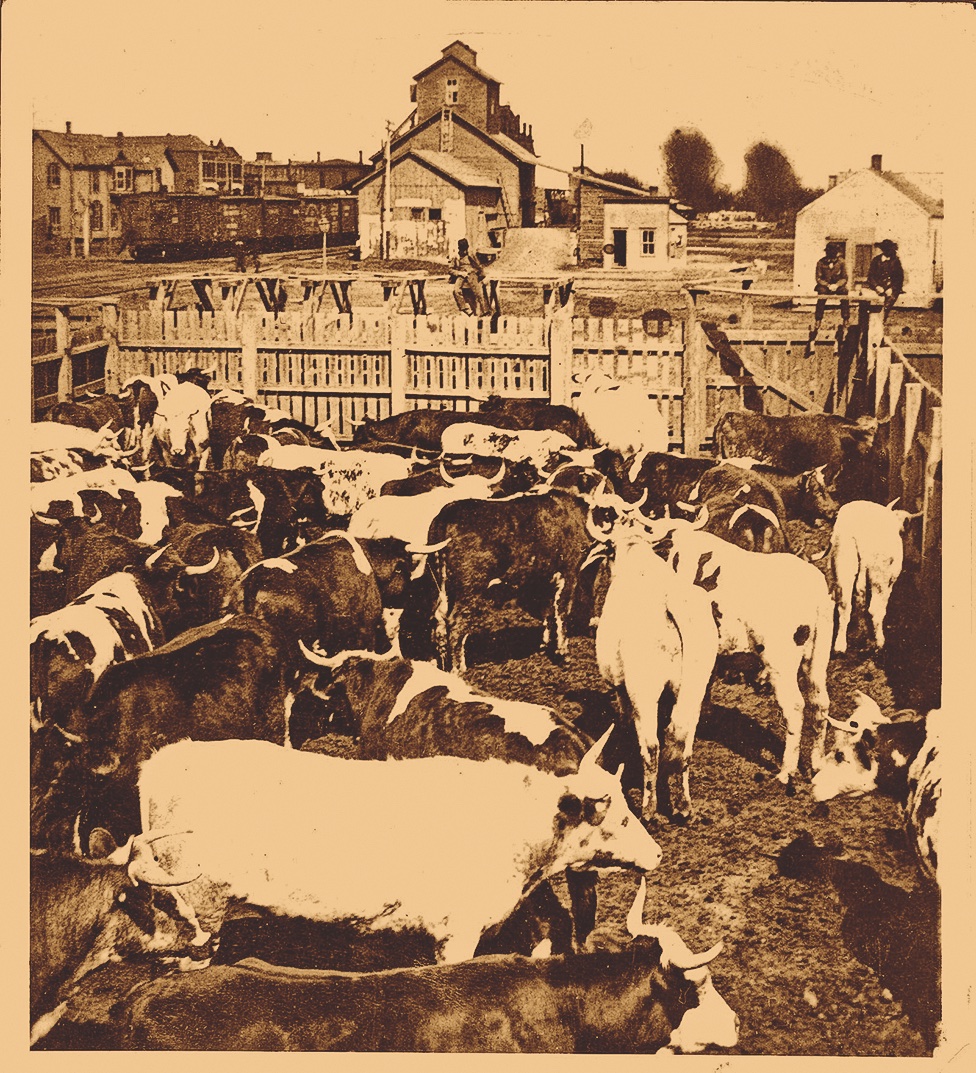 Abilene, Kansas
Named "Best Small Town to Visit" by Smithsonian Magazine and hometown of President Dwight D. Eisenhower, Abilene (AbileneKansas.org) offers history with a large dose of charm. Ride the Abilene & Smoky Valley Railroad (ASVRR.org), the only steam locomotive in Kansas. Enjoy an open-air car or dine aboard the dinner train.
Doing
Enjoy Wild West Shows by reenactors, country music, cattle drives and more in Old Abilene Town (OldAbilenetown.org). Tour the 1905 Seelye Mansion (SeelyeMansion.org), which contains original furniture, a Steinway grand piano, a Tiffany-designed fireplace, Edison light fixtures and a bowling alley.
Seelye's Mansion houses The Patent Medicine Museum displaying many artifacts of the 1890 A.B. Seelye Medical Company. 
Eating and Sleeping
President Eisenhower once ate at Mr. K's Farmhouse Restaurant (MrKSFarmhouse.com). Located on a gentle hill slightly west of Abilene, Mr. K's offers hearty plates of chicken, chops and hamburger.
Built in 1887, Abilene's Victorian Inn Bed & Breakfast (AbilenesVictorianInn.com) was where Eisenhower spent many happy days as a youth playing with his close boyhood friend. Or stay at the historic 1910 Engle House Bed & Breakfast (EngleHouse.com) for comfortable rooms, great hospitality and tasty meals.
Locally owned Taylor County Taphouse (TaylorCountyTaphouse.com) serves up great steaks and Texas-style comfort food.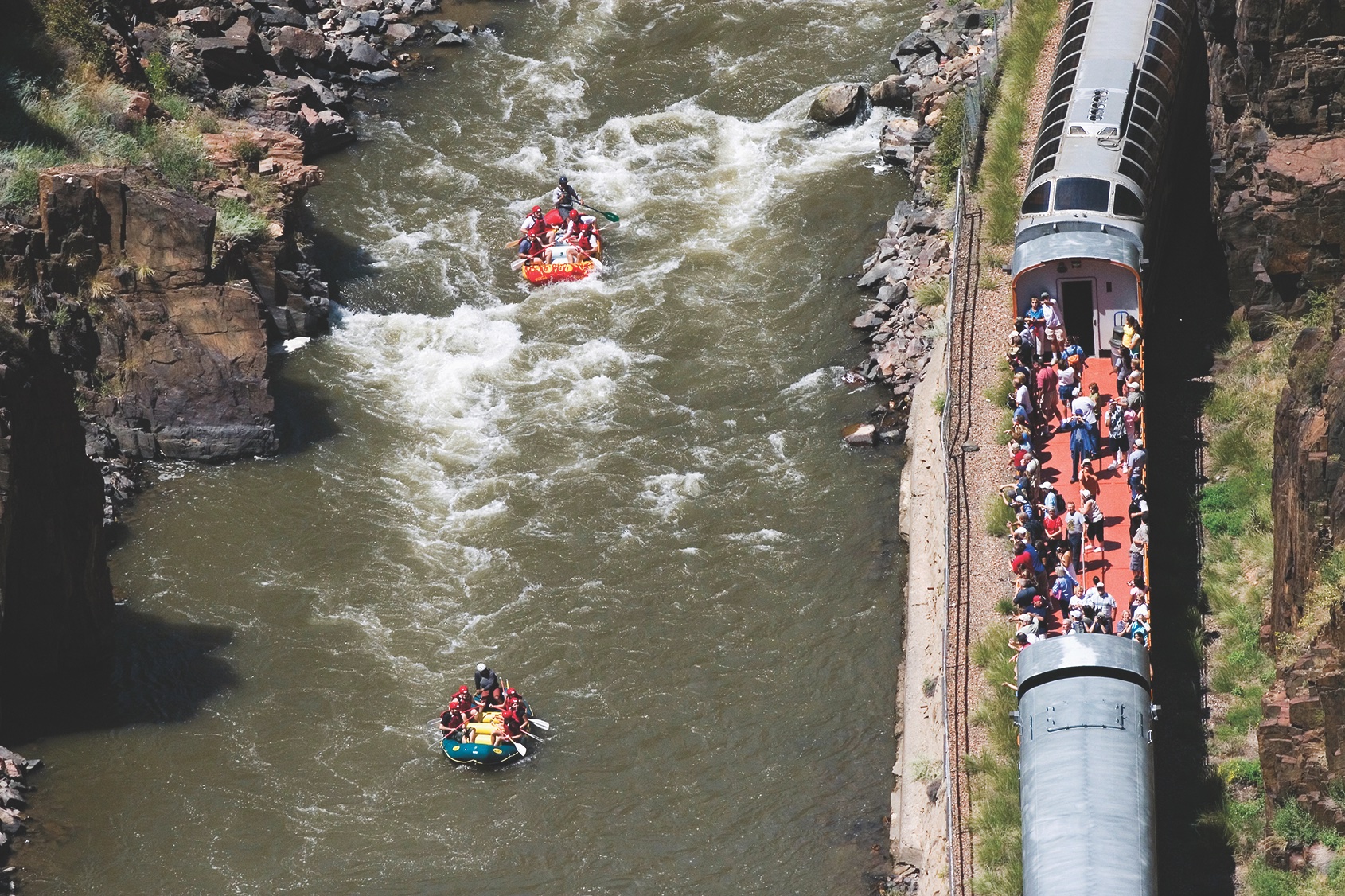 Canon City, Colorado
Colorado's Royal Gorge region is home to world-class scenery and attractions. An unforgettable experience is a spectacular train ride through the Colorado Rockies on the Royal Gorge Route (RoyalGorgeRoute.com). 
Doing
Canon City (CanonCityColorado.com) offers a diverse range of museums. The Museum of Colorado Prisons (PrisonMuseum.org) features a colorful history of prison life. Downtown's Royal Gorge Regional History Museum (Museum.CanonCity.org) showcases the area's unique history and natural features. The Royal Gorge Dinosaur Experience (DinoXP.com) contains a state-of-the-art world-class display of everything dinosaur. 
On Main Street visit the art galleries featuring unique gifts and fine jewelry by local artists. The Fremont Center for the Arts (FremontArts.org), provides fine art exhibits.
Or take a day trip with Arkansas River Tours (ArkansasRiverTours.com), offering river rafting excursions. Home to America's highest suspension bridge, the Royal Gorge Bridge & Park (RoyalBridge.com) offers unparalleled views, a zip line running 956 feet above the river, and the World's Scariest Skycoaster. 
Eating and Sleeping
All that zipping and rafting works up an appetite. Try 8 Mile Bar & Grill (RaftEcho.com) for fresh, home-cooked food and a Colorado crafted beer. Or enjoy lunch and stunning views while riding the Lunch Train on the Royal Gorge Route Railroad. Served in the luxurious parlors of an 1882 Royal Gorge grand mansion, Afternoon Tea includes savory treats, freshly brewed teas and clotted cream.
The Royal Gorge Cabins (RoyalGorgeCabins
.com) are perfect for a family reunion or a couple's retreat. For long-term guests, the Starlite Campground (StarliteClassicCampground.com) has sites for 30-day stays. Hillside Colorado Cottages (TownOfHillside.com) offers close access to the Royal Gorge and modern rustic cottages providing views of the Sangre de Cristo mountains.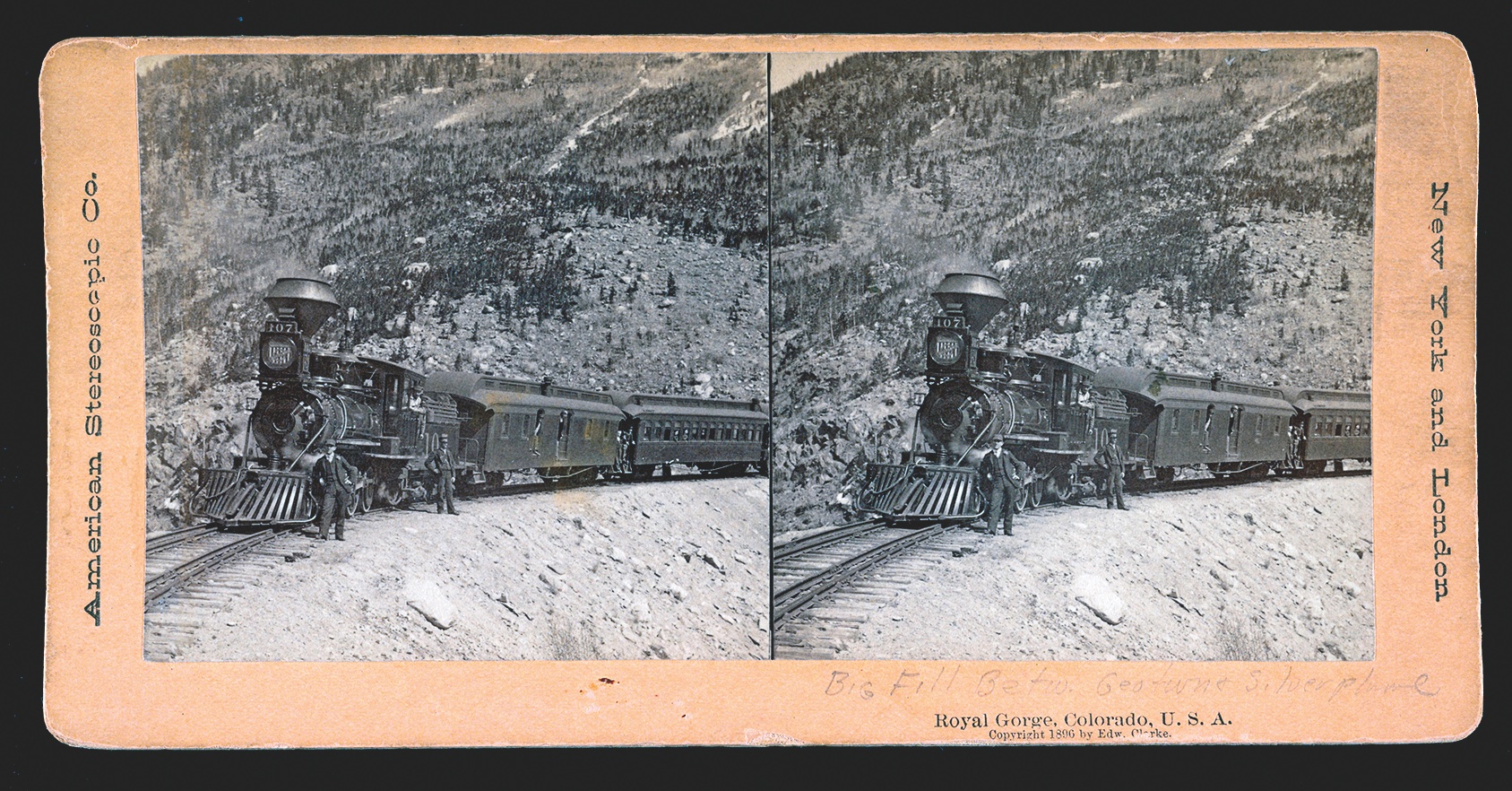 Old Town, Sacramento, California
In 1839, John Sutter established an agricultural community, but also struck gold. 
The Sacramento Southern Railroad (OldSacramento.com) takes center stage as visitors enjoy the sights, sounds and smells of authentic steam or diesel locomotives. Rolling along the Sacramento River levees provides the feel of earlier times.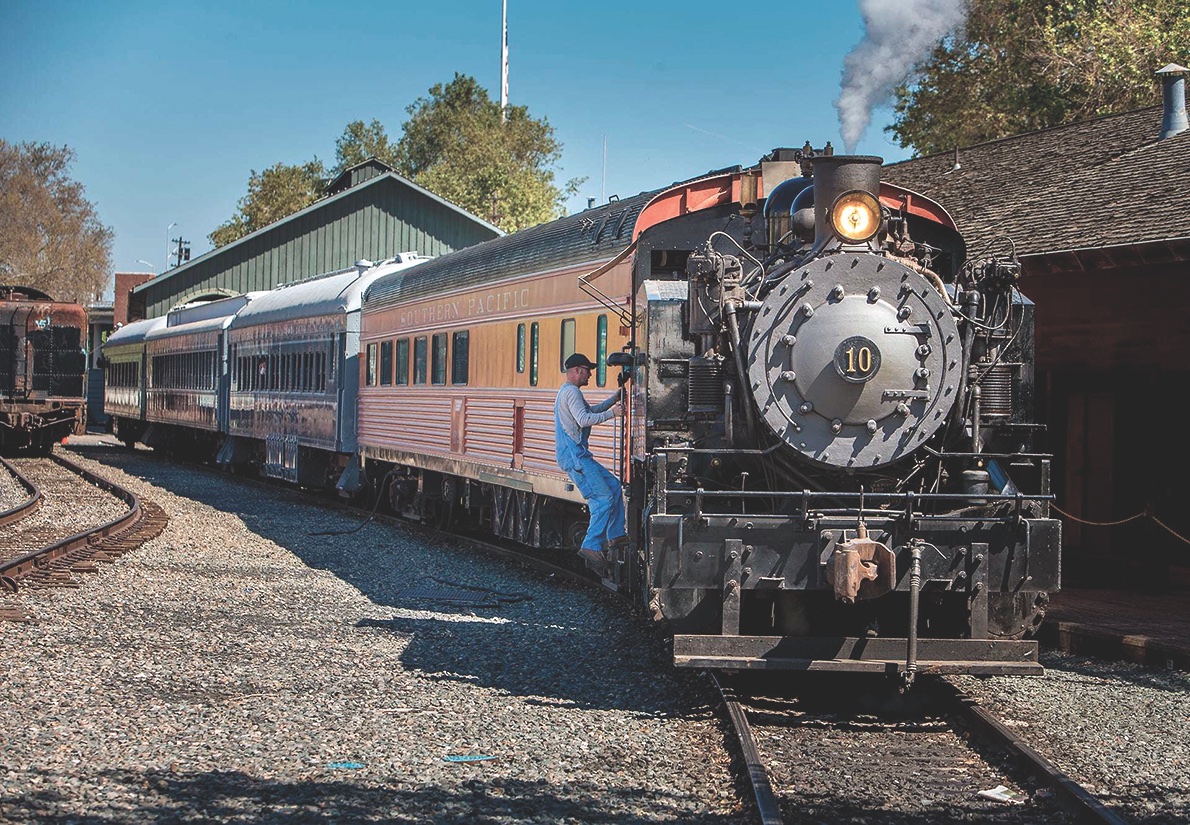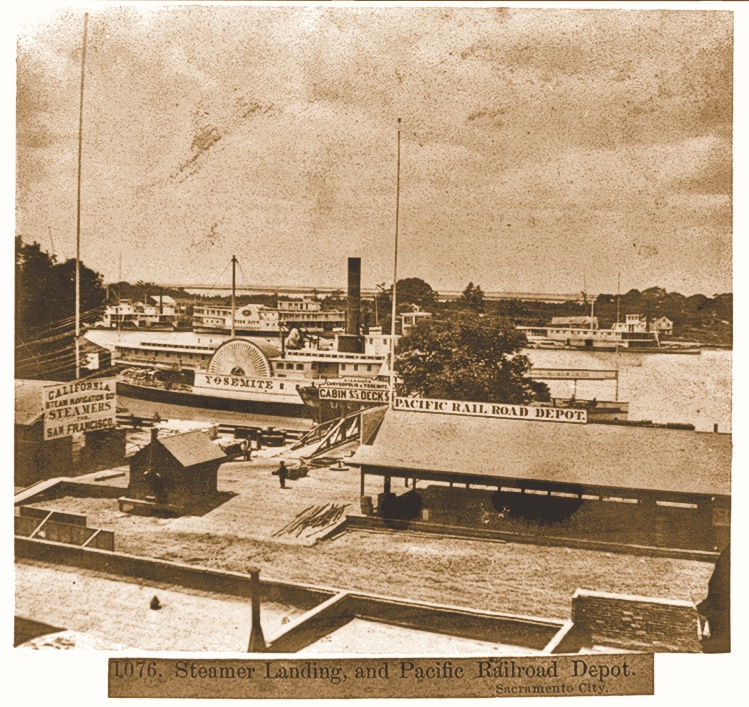 Doing
Sacramento Old Town embraces California's history. The expansive California State Railroad Museum (CaliforniaMuseum.org) houses several locomotives and cars. 
Nearby, the Historic Park features a cluster of early Gold Rush sites, including the Eagle Theatre, the B. F. Hastings Buildings, the western terminus of the Pony Express and the 1855 Big Four Building.
Aspects of California life are showcased at the History Museum, which tells the story of the city founders, rivers, the Gold Rush, agriculture, the media, industry, culture and more.
Crocker Art Museum (CrockerArt.org), one of the leading art institutions in California, contains a fine collections of California art.
Sutter's Fort Historic Park (Parks.CA.gov) is where in 1839 John Sutter offered supplies and rest to pioneers. Later, it housed a blacksmith shop, bakery, living quarters and more. Nearby museums include the State Indian Museum, Heidrick Ag History, Medical History and Wells Fargo museums in Old Town Sacramento.
Eating and Sleeping
Ready for a meal? The Railroad Fish & Chips (OldSacramento.com) is footsteps from the river. Eat under the shaded outdoor pet-friendly patio.
The epitome of an Old West hangout is the River City Saloon (TheRiverCitySaloon.com) in Old Town. Offering homemade sarsaparilla and beer, it serves deli-style sandwiches. The Firehouse (FireHouseOldSac.com) combines an intimidate dining experience with a locally sourced menu and an extensive wine collection. 
Built in 1927, The Delta King, an authentic paddlewheel riverboat, was converted into a boutique hotel (DeltaKing.com) A short hour west, the 1880s Volcano Union Pub & Inn (VolcanoUnion.com) is an Old West-style saloon and boardinghouse reborn as a pub and bed-and-breakfast.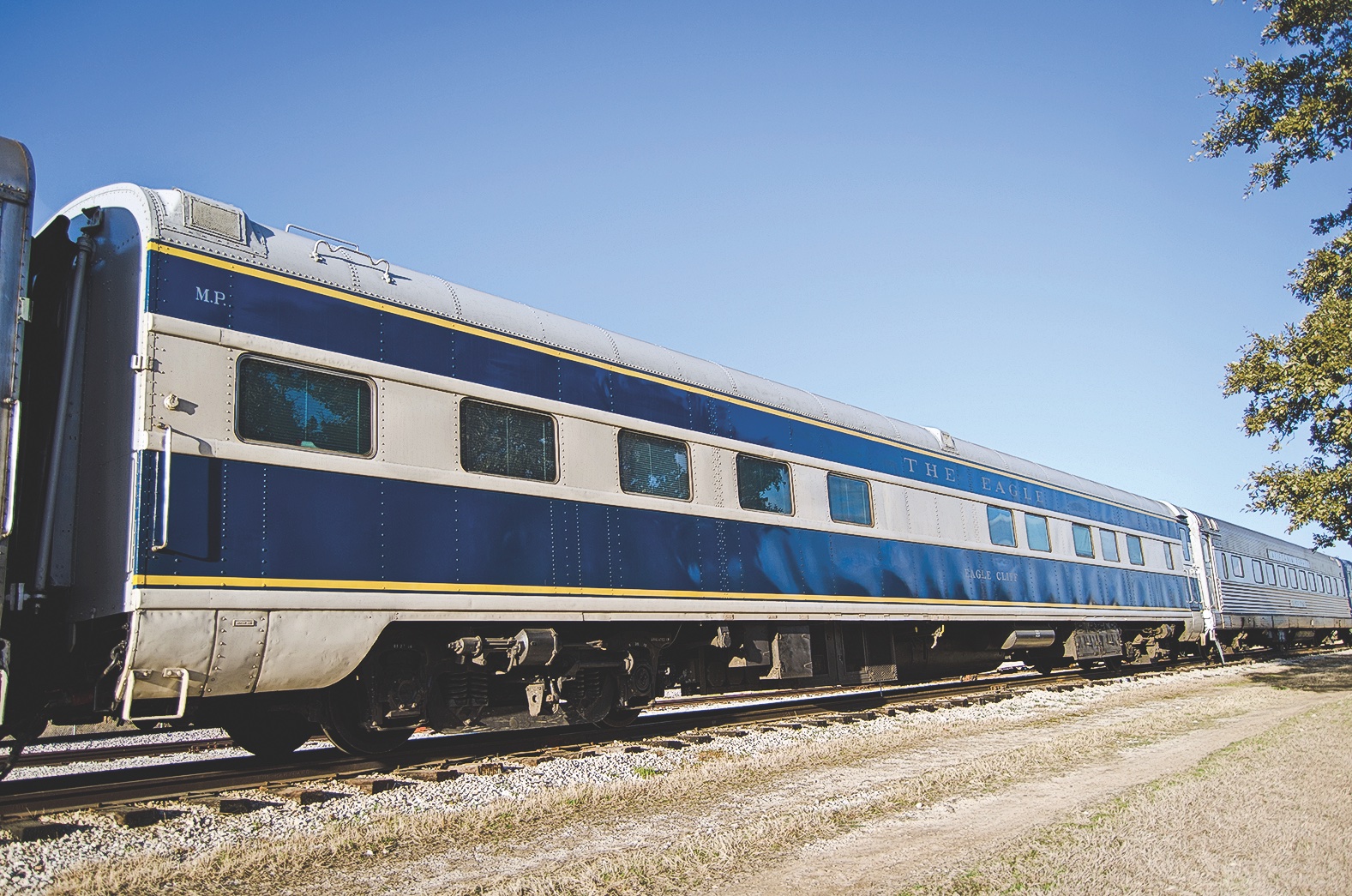 Austin, Texas
Named in honor of the "Father of Texas," Austin (AustinTexas.org) offers history, music, sports and education. Ride the Austin Steam Train (AustinSteamTrain.org) which travels through Texas Hill country. Ride during the day or take the Sunset Express.
Doing
After riding the rails, visit the Bullock Museum (TheStoryOfTexas.com) which tells the story of Texas. The Blanton Museum of Art (GlantonMuseum.org) is one of the largest university art museums in the country. The Texas Memorial Museum (TMM.UTexas.edu) houses fossils, gems, native wildlife and other scientific specimens.
Worth a visit is Prickly Pear Galleries (PricklyPearGalleries.com), primarily a reproduction print and canvas gallery. The Shelton Smith Collection (SheltonSmith.com) is a Western art gallery featuring original paintings, sculptures and fine art photography.
Watch millions of Mexican free-tailed bats at the iconic Congress Avenue bridge where they emerge in the evenings to feed on mosquitoes. West of the city, the sprawling Texas Hill country sits atop the Edwards Plateau which invites day trips from Austin.
Eating and Sleeping
Scholz Garten Restaurant (ScholzGarten
.com), established in 1866, remains a favorite spot to enjoy traditional German food. The Fonda San Miguel (FondaSanMiguel.com) focuses exclusively on traditional Mexican cuisine from Mexico's interior.
Central to most Austin events, the 1886 Driskill Hotel (DriskillHotel.com) offers a historic setting entrenched in timeless charm. Art and style have been important components of Hotel Ella (HotelElla.com) since 1910. Hotel Saint Cecilia (HotelSaintCecilia.com) honors the patron saint of music and poetry by paying tribute to creative legacies. Five suites, six poolside bungalows and three studios are mere steps away from the heart of south Austin. 
Award winner Melody Groves writes what she knows and loves—the Southwest. She lives in Albuquerque and plays rhythm guitar in the Jammy Time Band. Her latest book is When Outlaws Wore Badges.
All Aboard! Historic Railroads not to Miss.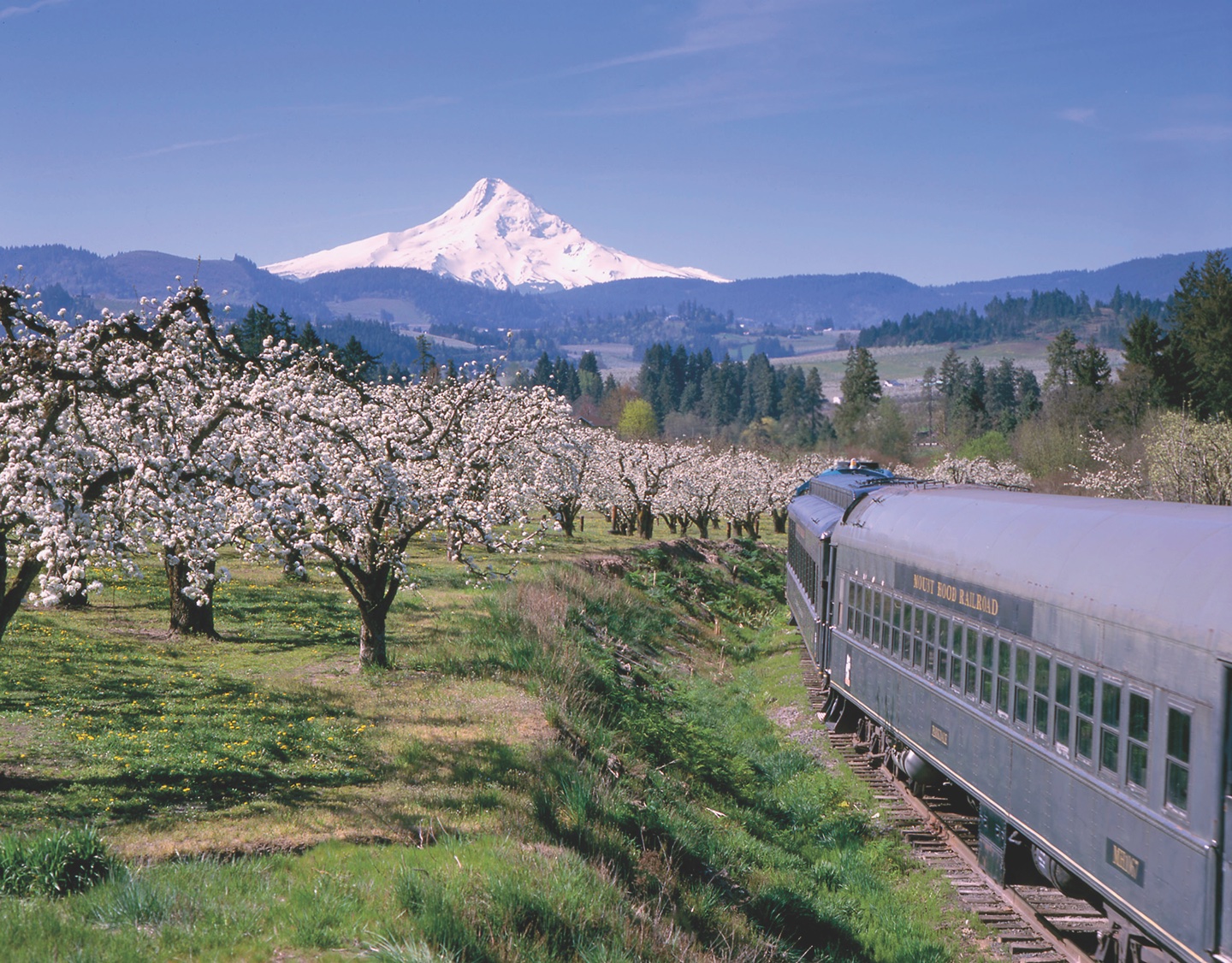 Leadville, Colorado & Southern 
Leadville, CO • Leadville-Train.com
Mt. Hood Railroad 
Hood River, OR • MtHoodRR.com
Pikes Peak Cog Railroad 
Manitou Springs, CO • CogRailway.com
Cripple Creek & Victor Narrow Gauge RR 
Cripple Creek, CO • CrippleCreekRailroad.com
Eagle Cap Excursion Train 
Wallowa, OR • EagleCapTrainRides.com
Grapevine Vintage Railroad 
Grapevine, TX • GrapevineTexsUSA.com
Great Smoky Mountains RR 
Bryson City, NC • GSMR.com
Sumpter Valley RR 
Sumpter, OR • SumpterValleyRailroad.org
Texas State RR 
Palestine, TX • TexasStateRailroad.net
Wisconsin Great Northern RR
Trego, WI • SpoonerTrainRide.com
Arkansas & Missouri RR
Springdale, AR • AMRailroad.com
Oregon Coast Scenic RR 
Garibaldi, OR • OregonCoastScenic.org
Chehalis-Centralia Railroad & Museum
Chehalis, WA • SteamTrainRide.com
Cuyahoga Valley Scenic Railroad 
Peninsula, OH • CVSR.org
Fillmore & Western Railway 
Fillmore, CA • FWRY.com
Nevada County Narrow Gauge Railroad 
Nevada City, CA • NCNGRRMuseum.org
Santa Fe Southern Railway 
Santa Fe, NM • SantaFeNewMexican.com
Verde Canyon Railroad 
Clarkdale, AZ • VerdeCanyonRR.com
Virginia & Truckee Railroad 
Virginia City, NV • VTRailway.com
Whitewater Valley Railroad 
Connersville, IN • WhiteWaterValleyRR.org
Railroad Museums Not to Miss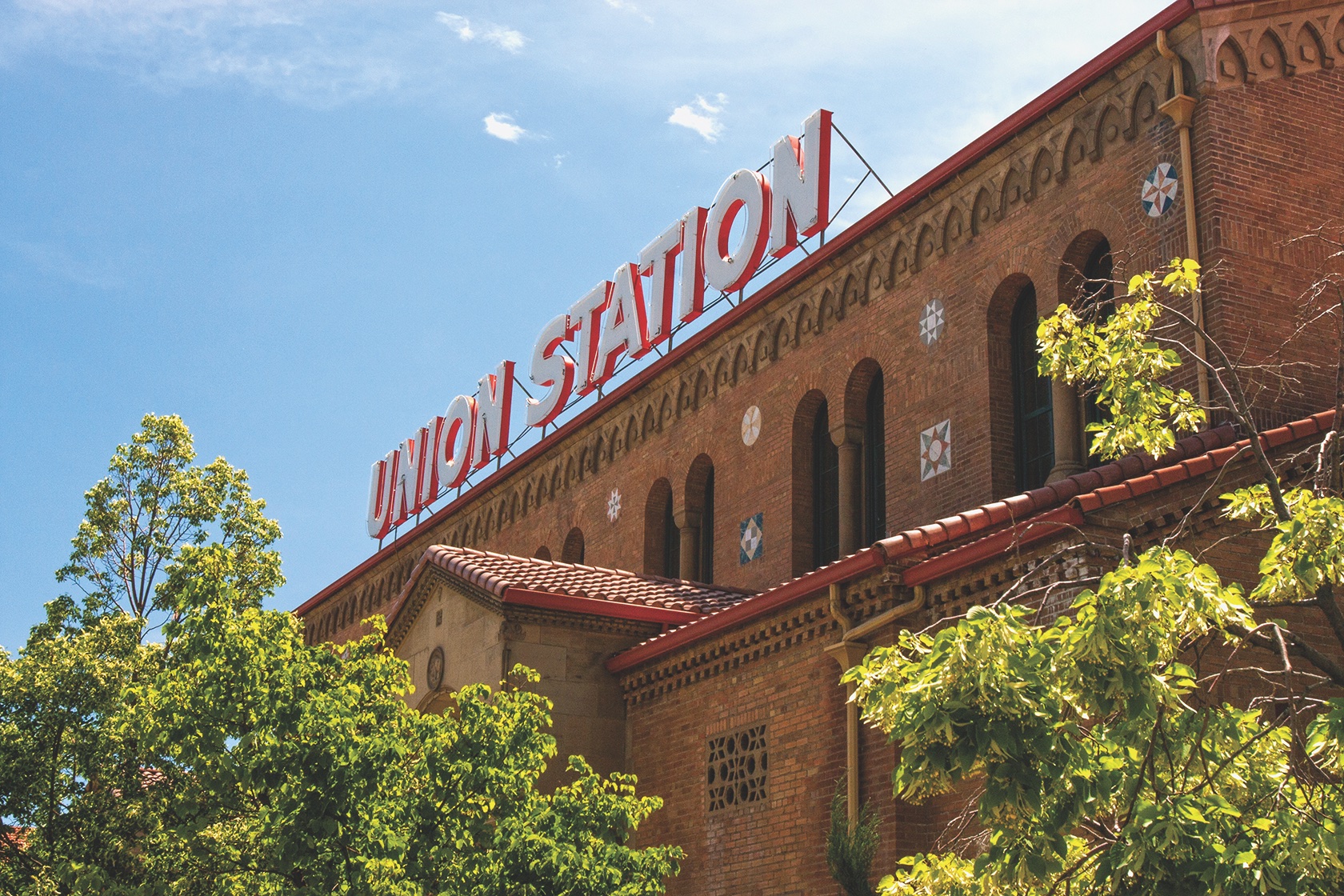 Arizona State Railroad Museum 
Williams, AZ • AZStateRRMuseum.org
Golden Gate Railroad Museum
Redwood, City, CA • GGRM.org
East Ely Railroad Depot Museum 
Ely, NV • GreatBasinHeritage.org
Nevada State Railroad Museum 
Carson City, NV • NSRM-Friends.org
Utah State Railroad Museum 
Ogden, UT • TheUnionStation.org
Colorado Railroad Museum 
Golden, CO • ColoradoRailroadMuseum.org
Pueblo Railway Museum 
Pueblo, CO • PuebloRailway.org
Galveston Railroad Museum 
Galveston, TX • GalvestonMuseum.com
Texas Transportation Museum 
San Antonio, TX •TXTransportationMuseum.org
Museum of the American Railroad 
Frisco, TX • MuseumOfTheAmericanRailroad.org
The St. Louis Museum of Transportation 
St. Louis, MO • TransportMuseumAssociation.org
The Durham Museum 
Omaha, NE • DurhamMuseum.org
Golden Spike Tower & Visitors Center 
North Platte, NE • GoldenSpikeTower.com
Tennessee Valley Railroad 
Chattanooga, TN • TVRail.com
Northern Pacific Railway Museum 
WA • NPRYMuseum.org
Kettle Valley Steam Railway 
Summerland, BC • KettleValleyRail.org
Kentucky Railroad Museum 
New Haven, KY • KYRail.org
Arkansas Railroad Museum 
Pine Bluff, AR • ArkansasRailroadMuseum.org
Montana Museum of Railroad History
Carter, MT • MMRH.org
South Dakota Railroad Museum 
Hill City, SD • 1880Train.com
The Folsom Railroad Museum 
Folsom, CA • FEDSHRA.org