Our readers remind us of the variables and vagaries of historic truths, "well-established" facts, headlines and historical photographs.
Who was Goodnight's Courier?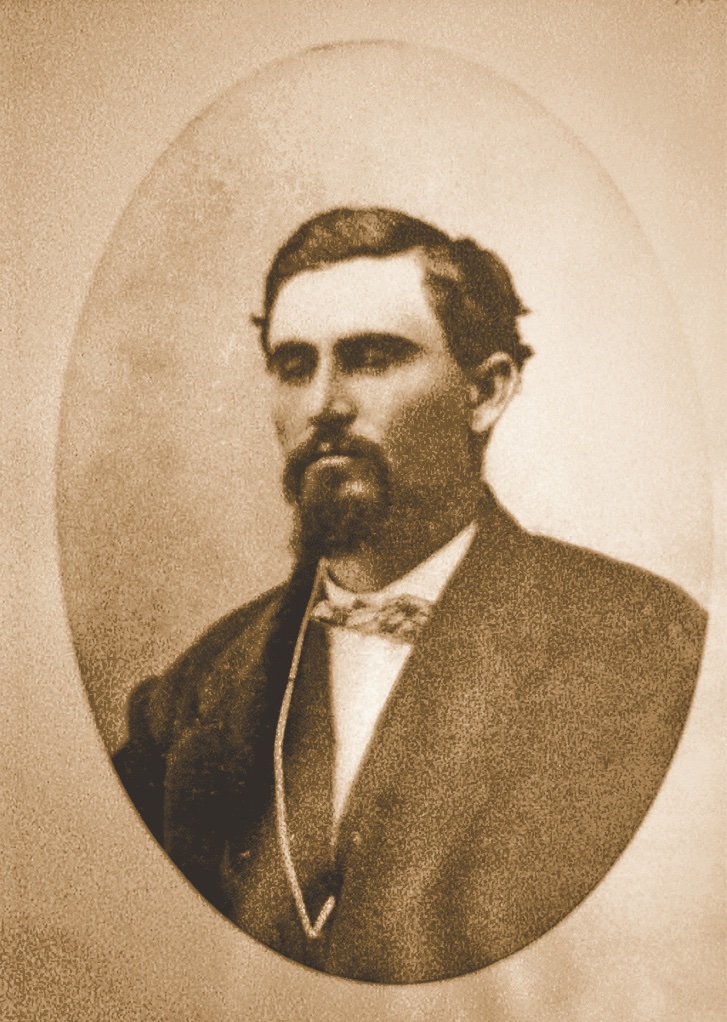 In the June 2021 issue of True West, there is a reprint of Frederick Nolan's fine article "Ambushed on the Pecos," which I had forgotten reading when it originally published in 2013. At that time we were unaware of Winfield Scott Moore. Nolan mentions Moore on page 57 as the one who "reportedly" was paid $500 by Charles Goodnight to go to Las Vegas, New Mexico, and retrieve Dr. John H. Shout to attend Oliver Loving, dying from gangrene, at Fort Sumner. 
We don't know where Nolan got the idea that Scott Moore was even in New Mexico in 1866; he wasn't. He was then only an 18-year-old teenager living with his parents at Palmyra, Douglas County, Kansas. Moore did eventually settle, some ten-plus years later, near Las Vegas, where he became the owner/operator of the famous Old Adobe Hotel at the hot springs north of town. Moore lived an exciting life in New Mexico, but he had nothing to do with being a courier for Goodnight at the time of Loving's malady.
—Roy B. Young, Apache, OK
Kurt House, San Antonio, TX
The Golden Rule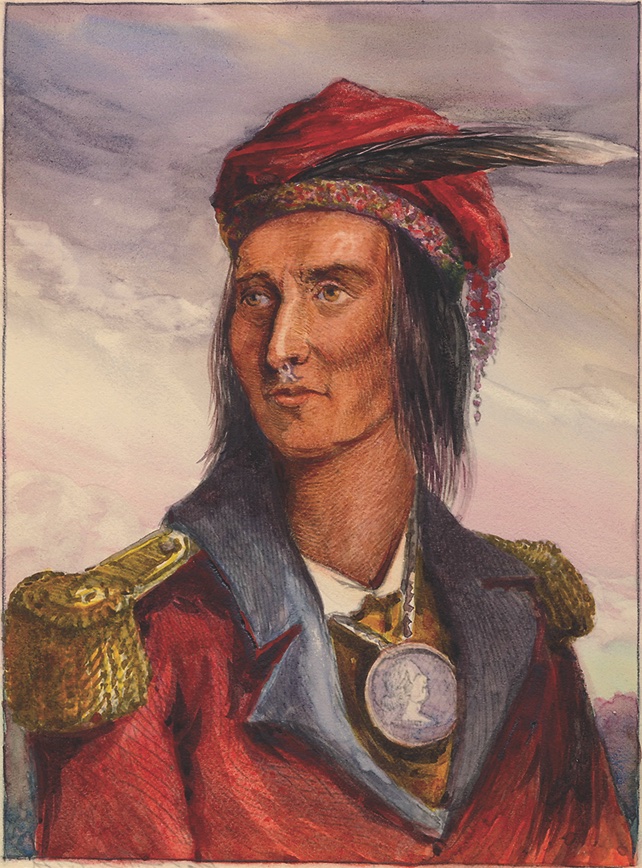 I enjoy the "Truth Be Known" section in each True West issue. Not long ago the great Shawnee chief Tecumseh was quoted. I know this quote and have his poem "Live Your Life" on a wall of my home where I can see and think on it. It is easy for you or me to conduct ourselves with respect for others when no one is trying to kill us or wipe out our entire race. And yet Tecumseh took the time to assemble these good words. Here is an excerpt: 
"So live your life that the fear of death can never enter your heart.
Trouble no one about their religion; respect others in their view,
and demand that they respect yours. Love your life, perfect your life,beautify all things in your life. Seek to make your life long and itspurpose in the service of your people…
—Tecumseh
—Rex Rideout
Conifer, Colorado
Corrections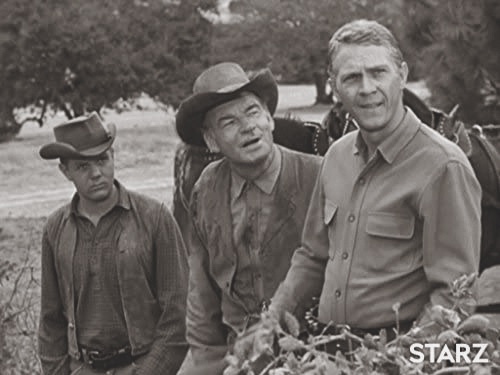 On page 48 of the June 2021 issue the illustration should be identified as Col. George Forsyth, not James; on page 69 of the June 2021 issue, the still photograph with (l.-r.) John Wilder, Ray Teal and Steve McQueen is from Wanted: Dead or Alive, not Have Gun-Will Travel.
Hi-Ho Silver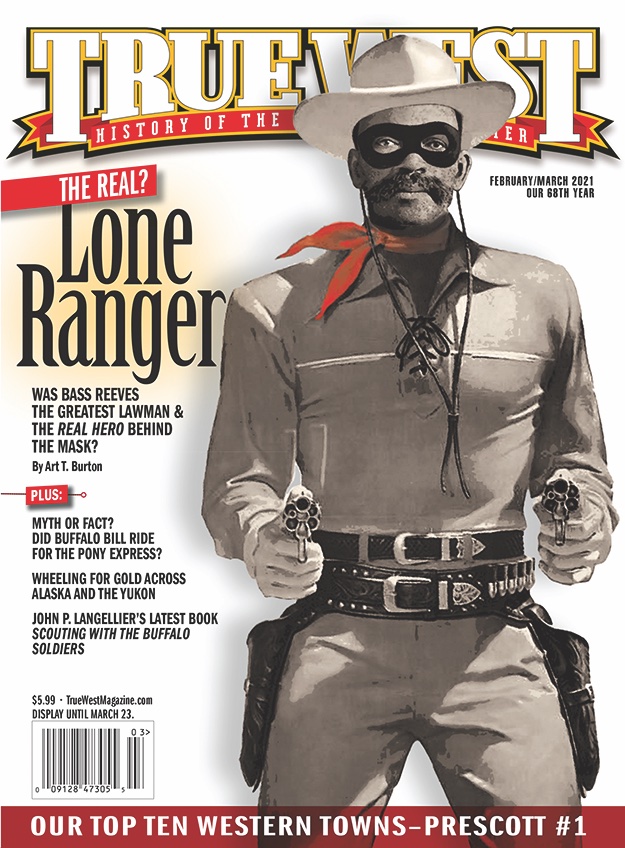 As a subscriber, I would never have believed that I could be so overwhelmingly disappointed with the cover art on a True West magazine, but that belief has come to an end with your February/March 2021 issue. I found it truly disappointing and in poor taste. It seemed more in line with the National Enquirer than True West.
Even more to the point, I think it disrespects the achievements of Bass Reeves. You've taken the notable legacy of a black man and made him look foolish, rather than placing a more distinguished photo of how he actually appeared on your cover. What else can one think but that this is an attempt at sensationalism or even yellow journalism pandering to a "woke" generation obsessed with "replacement" culture. I find it also an attempt to rewrite "television history," while simultaneously tarnishing the memory of Clayton Moore.
Imagine if you will, a prominent magazine placing a white man's face over a celebrated black man's pose and then speculating as to the origin of his image. That would be just as wrong and irresponsible as what you have done, even if there were some chance similarities.
I can only hope that future issues of True West will stick to "the facts" and not make unsubstantiated speculation when it comes to cover stories.
In other words, "Hi-you Silver. No way"!
—Bob Powers
Cincinnati, Ohio