A rich historic trail will be discovered following Buffalo Bill's path to celebrity.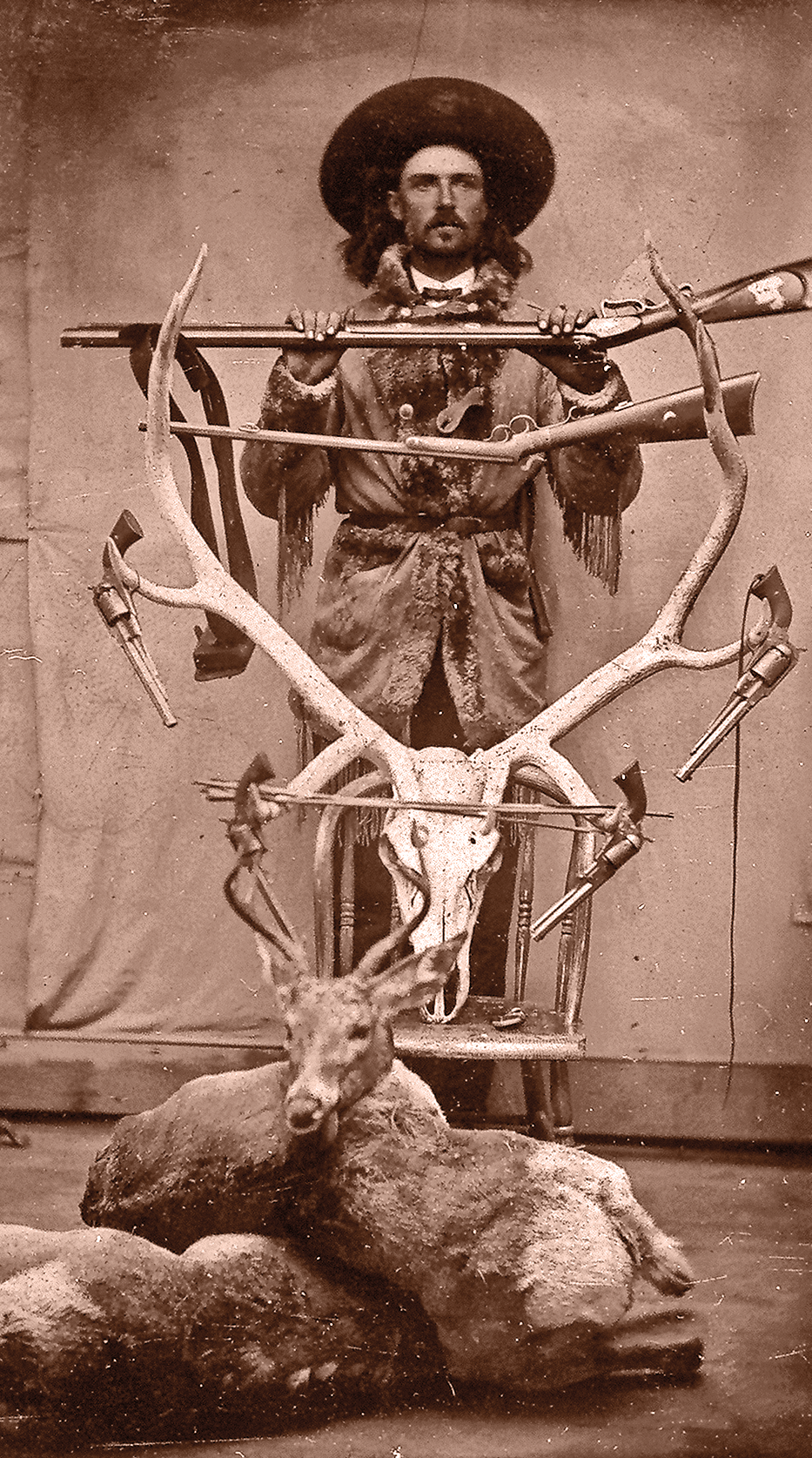 You can find William F. "Buffalo Bill" Cody practically everywhere in the West: his boyhood home in Scott County, Iowa…his Scout's Rest Ranch home at the Buffalo Bill State Historical Park in North Platte, Nebraska…the wonderful Buffalo Bill Center of the West in the town he helped found, Cody, Wyoming…and his final resting place on Lookout Mountain at the Buffalo Bill Grave and Museum in Golden, Colorado.
But just try to find the place where his actions won him the Medal of Honor in 1872.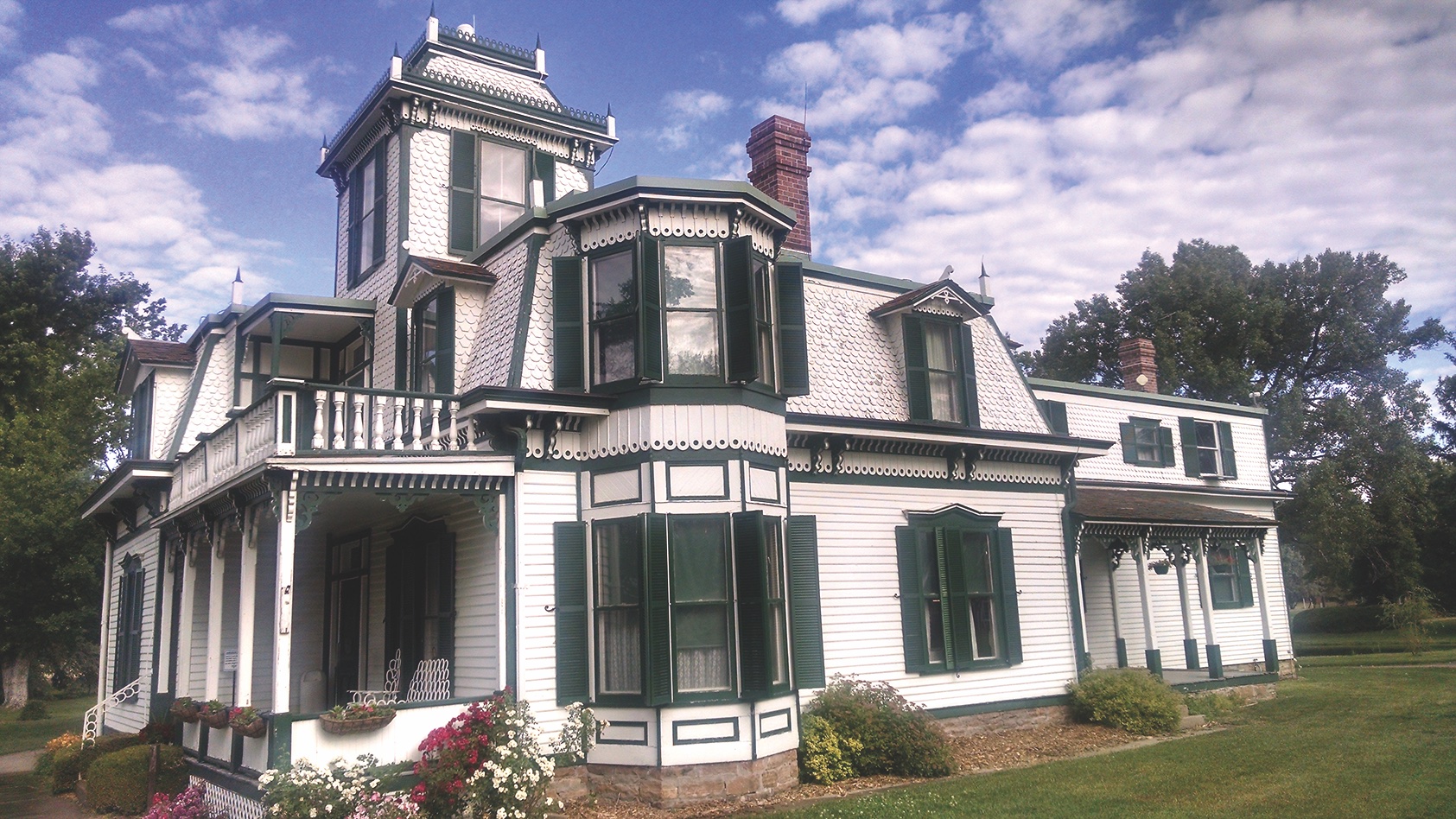 That April, a group of Miniconjou Lakotas stole horses from a Union Pacific depot near Fort McPherson in Nebraska. Capt. Charles Meinhold was ordered to lead the pursuit. Cody and Texas Jack Omohundro were scouts. Two days later, Meinhold's command reached the South Fork of the Loop River (aka South Loop River, aka Loupe Fork of the Platte River). Meinhold sent Cody with Sgt. John H. Foley and 10 troopers on the south bank while Meinhold led the rest across the north side.
"Mr. Cody had guided Sergeant Foley's party with such skill that he approached the Indian camp within fifty yards before he was noticed," Meinhold wrote. "The Indians fired immediately upon Mr. Cody and Sergeant Foley. Mr. Cody killed one Indian; two others ran toward the main command and were killed."
It was, writes Louis S. Warren in Buffalo Bill's America: William Cody and the Wild West Show, "a small, nameless skirmish."
And it won Cody the Medal of Honor. Foley, Sgt. Leroy H. Vokes and Pvt. William H. Strayer each were also honored with a Medal of Honor.
But not until last year did the state transportation department and History Nebraska agree to erect a historical marker near the site on State Highway 92 near Stapleton.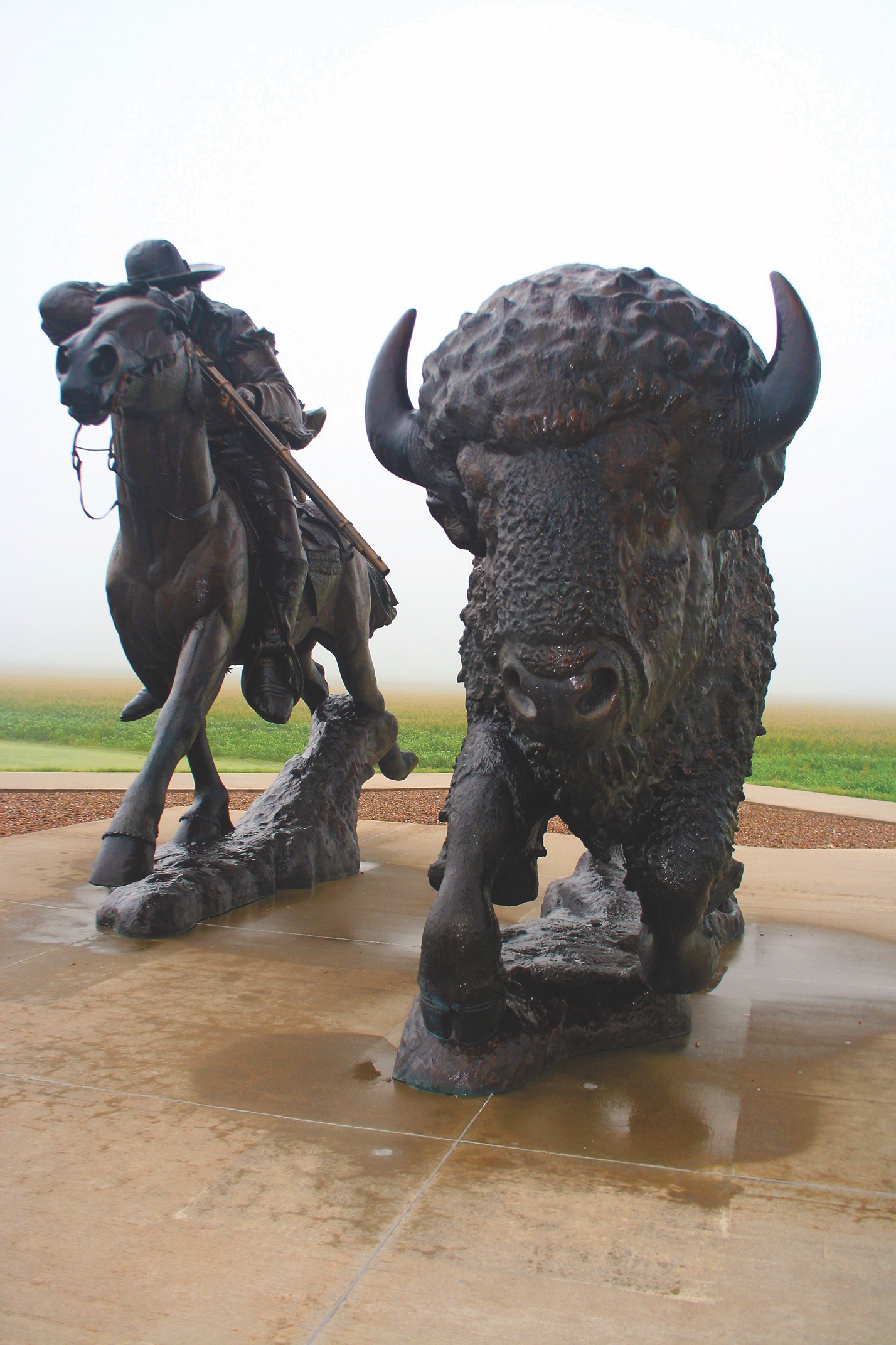 Medal and Mettle
"How many Medal of Honor recipients do you remember?" asks Steve Friesen, former director of the Buffalo Bill Museum and Grave and author of Buffalo Bill: Scout, Showman, Visionary. "How many went into show business?"
Hey, Audie Murphy. But he never played Buffalo Bill, though he did play Billy the Kid (The Kid from Texas), John Clum (Walk the Proud Land), Jesse James (Kansas Raiders and A Time for Dying) and Audie Murphy (To Hell and Back).
 "The importance of the Medal of Honor to the Buffalo Bill story is that it demonstrates his legitimacy," Friesen says. "He was not simply a creature of the dime novels or a show-business character; his reputation was built on real experiences on the frontier and true heroism."
Until World War I, the Medal of Honor was the only medal the Army awarded. "Valor," Warren writes, "was not an exclusive requirement." In 1917, Cody's medal was rescinded because of his civilian status, but his medal, and the medals of four other civilian scouts, were restored in 1989.
Other Paths
One could argue that Cody's path to celebrity began with the Pony Express (Pony Express National Museum, St. Joseph, Missouri; Marysville Pony Express Barn, Marysville, Kansas)—if he ever really rode for the short-lived venture. Or his buffalo-killing contest with Bill Comstock in 1868 near present-day Oakley, Kansas (Buffalo Bill Cultural Center), which Cody reputedly won, 69-46. Or the 1869 battle at Summit Springs, near Sterling, Colorado (Overland Trail Museum), in which Cody, maybe, killed Cheyenne leader Tall Bull. (The battle site is on private property.)
In reality, the trail began about 17 miles southeast of North Platte, Nebraska (Lincoln County Historical Museum), because it was at Fort McPherson where Edward Carrol Zane Judson, according to legend, asked scout Frank North for details about the Summit Springs fight. North declined the interview but directed the writer to an associate sleeping underneath a nearby wagon.
(Fort McPherson no longer exists, but check out Fort Kearny, a state historical park near Kearney, Nebraska, which Cody frequented in the line of duty.)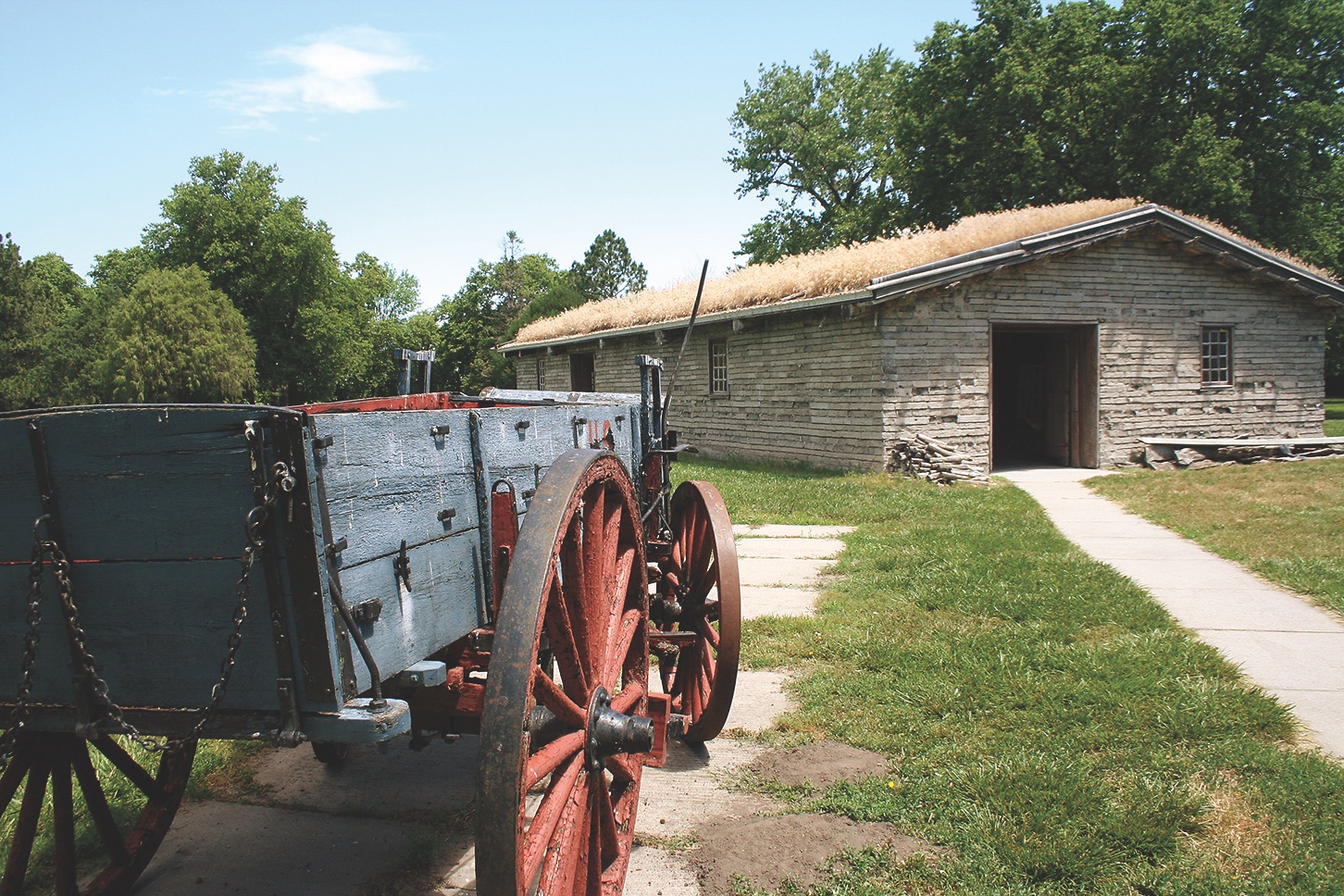 On a Dime
Young Cody was delighted to regale Judson with plenty of stories, and on December 23, 1869, Street & Smith's New York Weekly published the first installment of Buffalo Bill, The King of the Border Men under Judson's Ned Buntline pen name. "Had [Judson] not stumbled upon William Cody lying asleep, and possibly drunk, under a wagon on a late summer's day in 1869," Clay Reynolds writes in The Hero of a Hundred Fights: Ned Buntline, "chances are good that the handsome young man with greasy buckskins and long flowing curls would have merely continued his work foraging and scouting for the army."
In 1872-73, Judson wrote four more novels about Buffalo Bill. The prose won't draw comparisons to Steinbeck or McMurtry, but 19th-century readers ate them up.
"Judson was no Mark Twain," says Sandra K. Sagala, author of Buffalo Bill on Stage. "Nevertheless, the Buffalo Bill of his prose…shot farther, rode faster, spoke more eloquently and exemplified the truest of the true frontiersmen." 
Treading the Boards
Fred G. Maeder adapted Buffalo Bill, King of the Border Men into a play that premiered at New York's Bowery Theater in February 1872, starring J.B. Studley as the scout. 
Not to be outdone, Judson then talked Cody and Omohundro into playing themselves in a play written by Judson that premiered in Chicago (Chicago History Museum) later that year to a review citing "incongruous drama," "execrable acting" and "intolerable stench." But theaters were always packed.
That led Cody and Omohundro to go out the next season without Buntline. (Wild Bill Hickok tagged along during most of the 1873-74 season.) Cody's theatrical combination continued through 1886.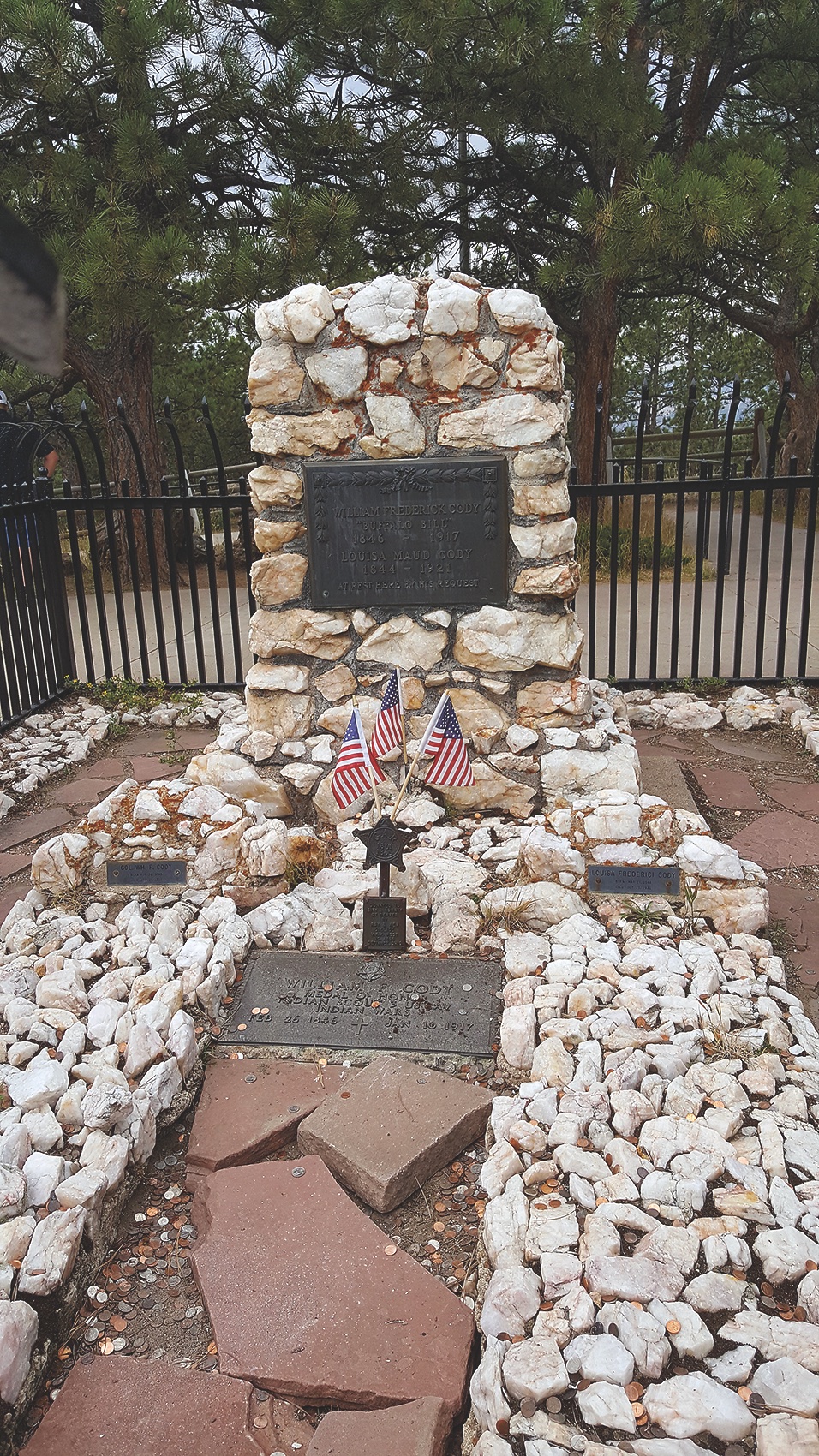 Show Must Go On
Cody had bigger dreams, which led to an Independence Day celebration in North Platte in 1882 and then, after dress rehearsals in Columbus, Nebraska (Platte County Historical Society Museum), the grand opening of Buffalo Bill's Wild West in Omaha (The Durham Museum) on May 17, 1883.
The legend grew even bigger.
"Cody's Wild West became the overachiever of his stage show," Sagala says. "When the country's theatrical boards could no longer contain all the animals, Native Americans and professional actors, shooting exhibitions, plus the drama du jour, Cody was left with no option but to move the show to an outdoor arena. The lessons he learned about staging, timing, logistics, scenery and personnel management were a valuable leg-up over his competition." 
Meanwhile,  Cody's path to legend goes on forever. 
A Wide Spot in the Road
FORT McPHERSON NATIONAL CEMETERY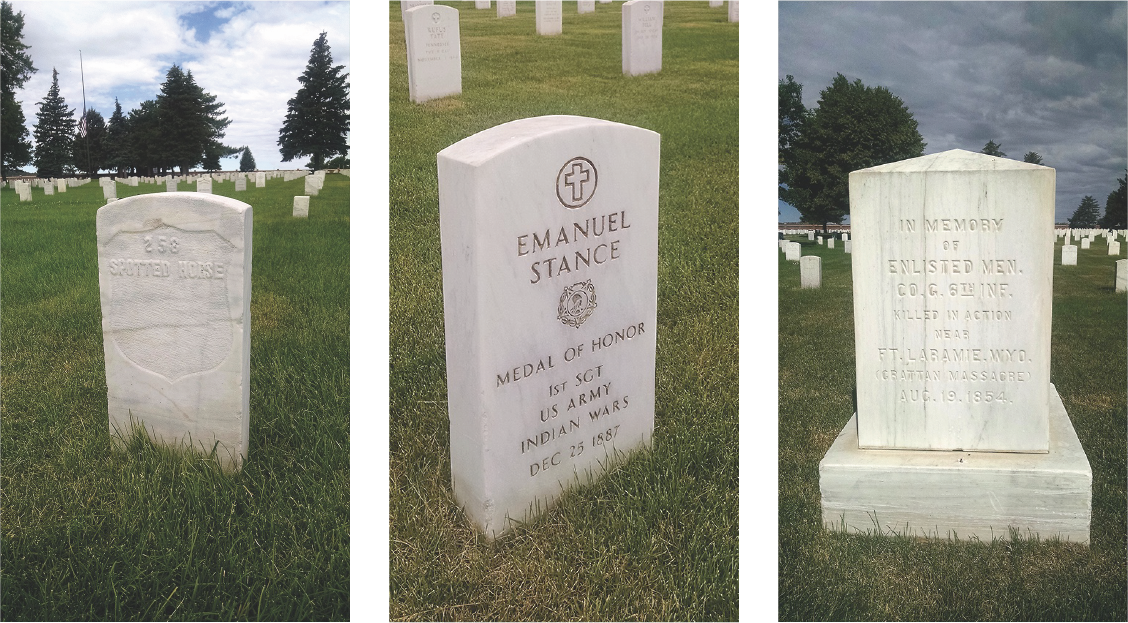 Established in 1863 near present-day Maxwell, Nebraska, Fort McPherson has all but disappeared. "Nearly everything movable has been taken to Fort Niobrara," the Columbus (Nebraska) Era reported on June 4, 1880, "and the remainder is going as soon as it can be moved."
But the national cemetery, which started in 1873, has several notable graves, including that of Sgt. Emanual Stance (1843-1887), the first Black soldier awarded the Medal of Honor after the Civil War. Stance joined the 9th Cavalry in 1866, winning the medal in 1870 for his actions at Kickapoo Springs, Texas.
More than 60 other Buffalo Soldiers are interred here, including another Medal of Honor winner, Sgt. George Jordan (1847-1904), honored for his actions with the 9th Cavalry in New Mexico Territory in 1881.
One-time George Custer scout California Joe Milner also rests here, as does Pawnee scout Spotted Horse, killed in 1862 by a Brule Lakota. And the bodies of the enlisted men killed in the Grattan Fight in Wyoming in 1854 were reinterred here.
Good Eats & Sleeps 
Good Grub: D&J Café, Julesburg, CO; Alley Rose, Kearney, NE; Gorat's Steak House, Omaha, NE; The Cedar Room, North Platte, NE
Good Lodging: Cobblestone Inn & Suites, Holyoke, CO; The Offutt Manor, Omaha, NE; Palmer House, Chicago, IL; Double R Guest Ranch, Mullen, NE