Discover the best of the West at these Western showplaces of American artists.
2021-2022 was another time period many people would like to forget, but Western art museums sure made life better and helped take our minds off pandemics, politics and wars. Charles M. Russell and Maynard Dixon still can cure what ails us, and today's multitalented painters and sculptors—not to mention curators and docents—still touch us, move us, and make us think and wonder.
Here are the year's best:
1. C.M. Russell Museum (Great Falls, MT)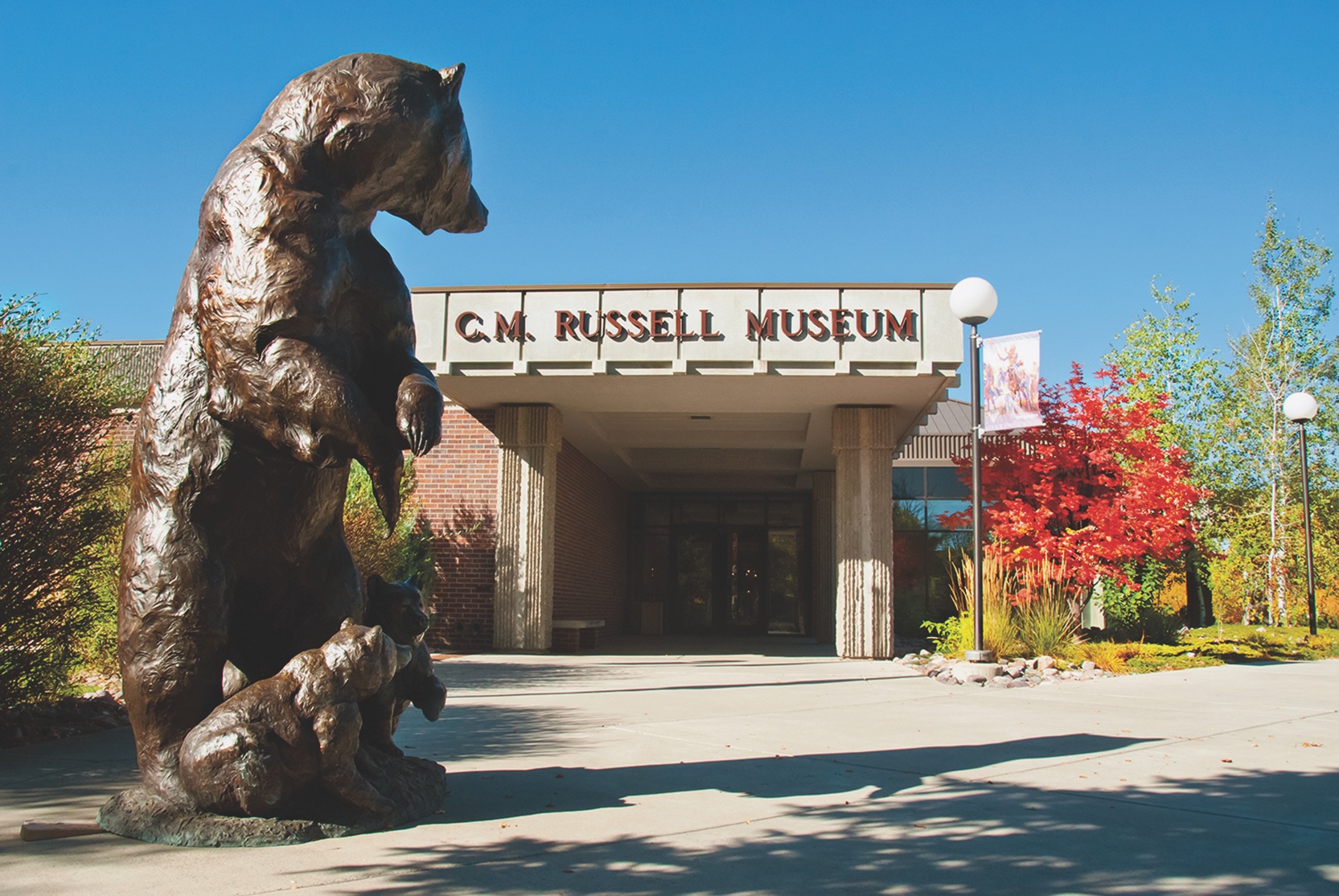 The museum that houses Charles M. Russell's home and studio has always been true to Russell's vision. Russell would have been moved by The Sundance Series, Gary Schildt's 42 paintings of the Blackfeet Medicine Lodge Ceremony that ran from November 12, 2021, to May 22, 2022. But if you just want Russell, Modest Yet Masterful: Small Scale Masterworks by Charles M. Russell, which runs through September, reveals that Russell didn't need a large canvas to touch viewers. Besides, the permanent exhibits are among the best you'll find anywhere.
CMRussell.org
2. Joslyn Art Museum (Omaha, NE)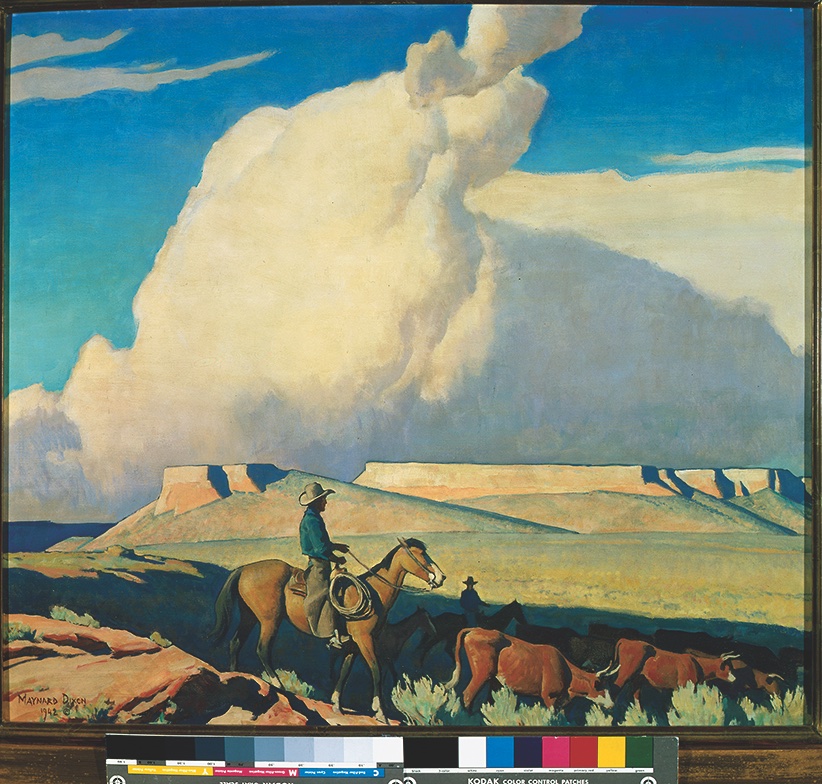 The museum that opened November 29, 1931, celebrated 90 years with Ninety Years of Joslyn Art Museum and highlighted one of its best collections with Faces from the Interior: The North American Portraits of Karl Bodmer, both of which closed May 1. We hope you got to see those, because on May 2, the Joslyn closed for construction and renovation. We can't wait till 2024, when the museum debuts its new look, including the 42,000-square-foot Rhonda and Howard Hawks Pavilion.
Josyln.org
3. Booth Western Art Museum (Cartersville, GA)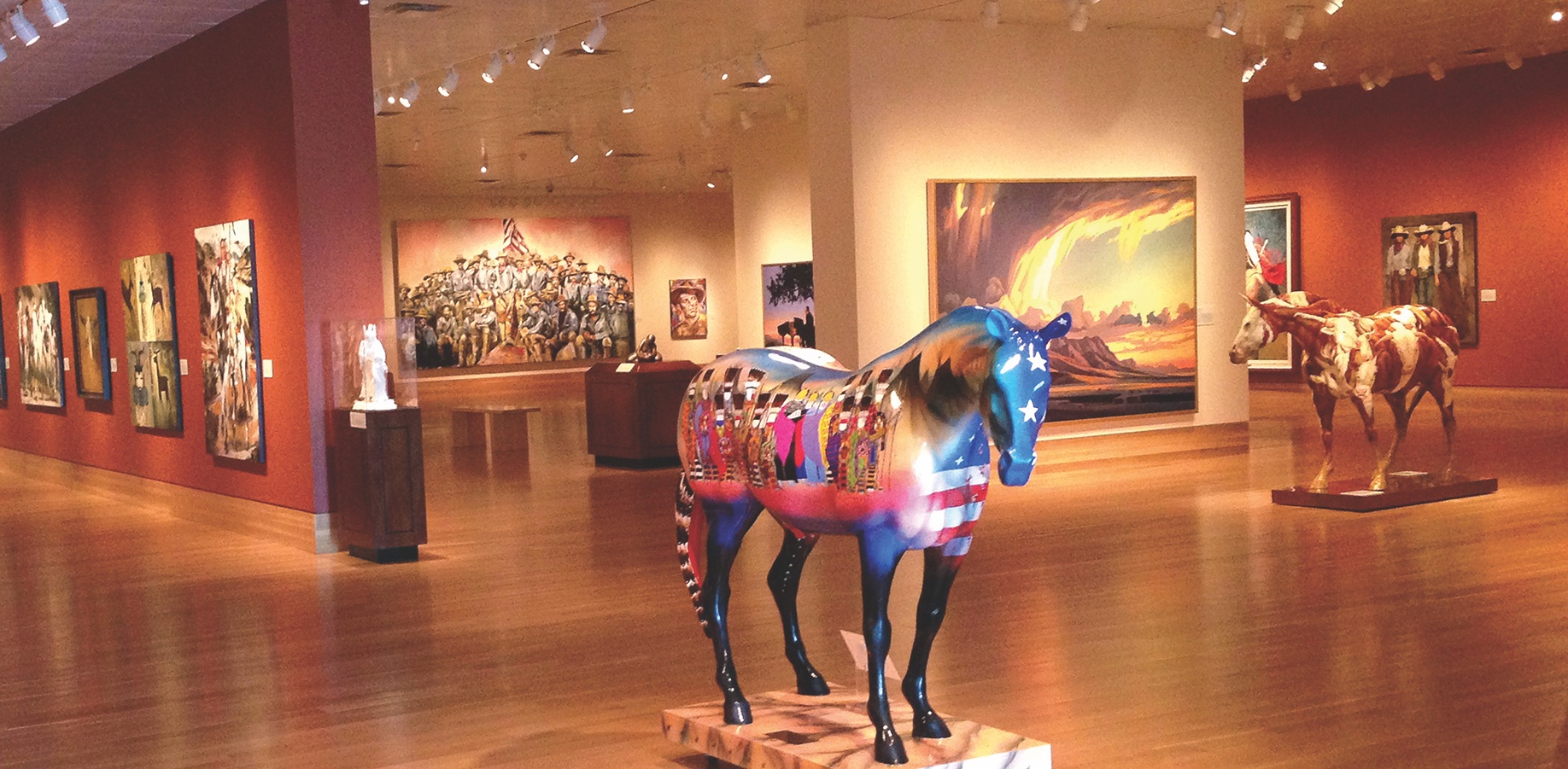 Always thinking outside the box, the Booth presents Through the Years: Kenny Rogers' Photographs of America, proving that the late crooner of "Lucille" and "The Gambler" could handle a camera as well as he could a Mel Tillis song. That exhibit closes September 10. Meanwhile, Western Vistas, which runs through September 18, showcases the art of Arturo Chavez and Grant Redden, and the annual Kids Cowboy Up! event (November 14-January 1) is always a hit.
BoothMuseum.org
4. Frederic Remington Art Museum (Ogdensburg, NY)
The museum that celebrates one of its favorite sons now pays homage to another sculptor (who sought out Frederic Remington for advice): The permanent exhibit Beauty & Strength: The Life and Work of American Sculptor Sally James Farnham pays tribute to Farnham (1869-1943). Farnham also oversaw the casting of Remington's last two sculptures. But, of course, Remington remains the main draw here.
FredericRemington.org
5. Desert Caballeros Western Museum (Wickenburg, AZ)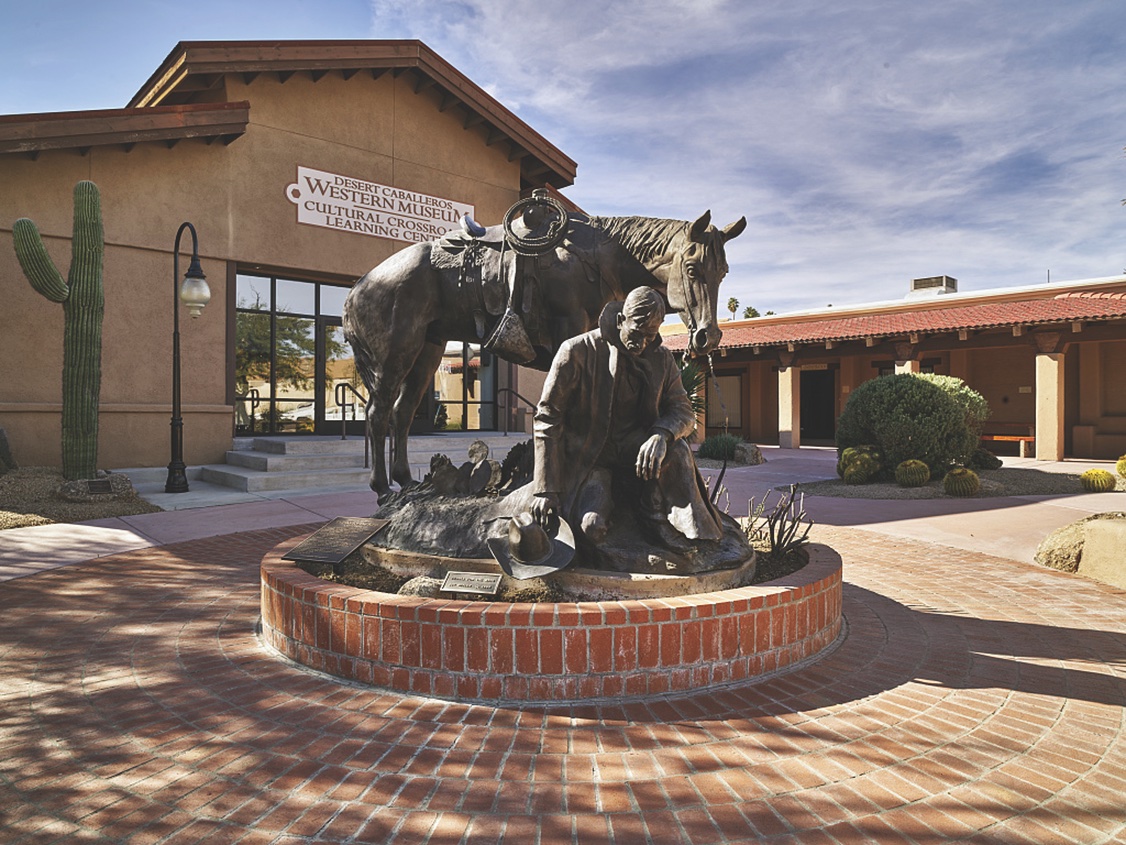 This iconic institution is more than just caballeros. The annual Cowgirl Up!, which runs through September 4, has honored female artists since 2006. And Apache Stories, which closes October 2, curated by Janet Cantley and Eduardo Pagan, tells "the true history of the Apaches along with a presentation on the challenges they still face today," according to executive director Dan Finley.
WesternMuseum.org
6. Panhandle-Plains Historical Museum (Canyon, TX)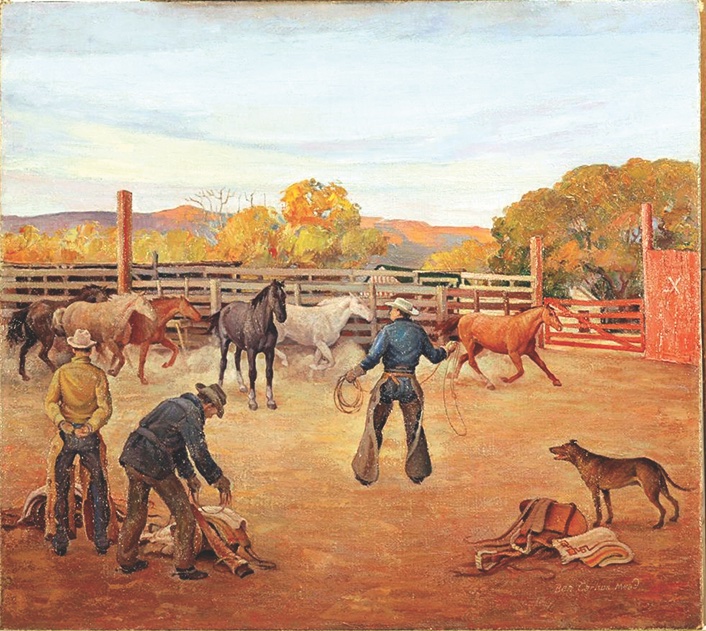 The museum that gave us the Roaring Twenties (The Panhandle Prohibition Exhibition) and a shotgun owned by Theodore Roosevelt now pays tribute to Quinceañera Traditions (through February 2023) and religious art and furniture (Traditions of Heritage & Home, through July 2023). But the museum's permanent collection of 8,000 works matches its exhibits on archaeology, paleontology, American Indian and Old West history.
PanhandlePlains.org
7. Olaf Wieghorst Museum & Heritage Center (El Cajon, CA)
After visiting the transplanted Denmark artist's home from 1947-'58, David Kohanyi wrote in the San Diego Reader (January 26) that he "felt in touch with the lost Old West." Yep. The house is just part of the museum that features the art of Wieghorst (1899-1988), whose paintings were used in the opening credits of John Wayne's El Dorado (1966). Wieghorst also played the Swedish gunsmith in the film.
WieghorstMuseum.org
8. A.R. Mitchell Museum (Trinidad, CO)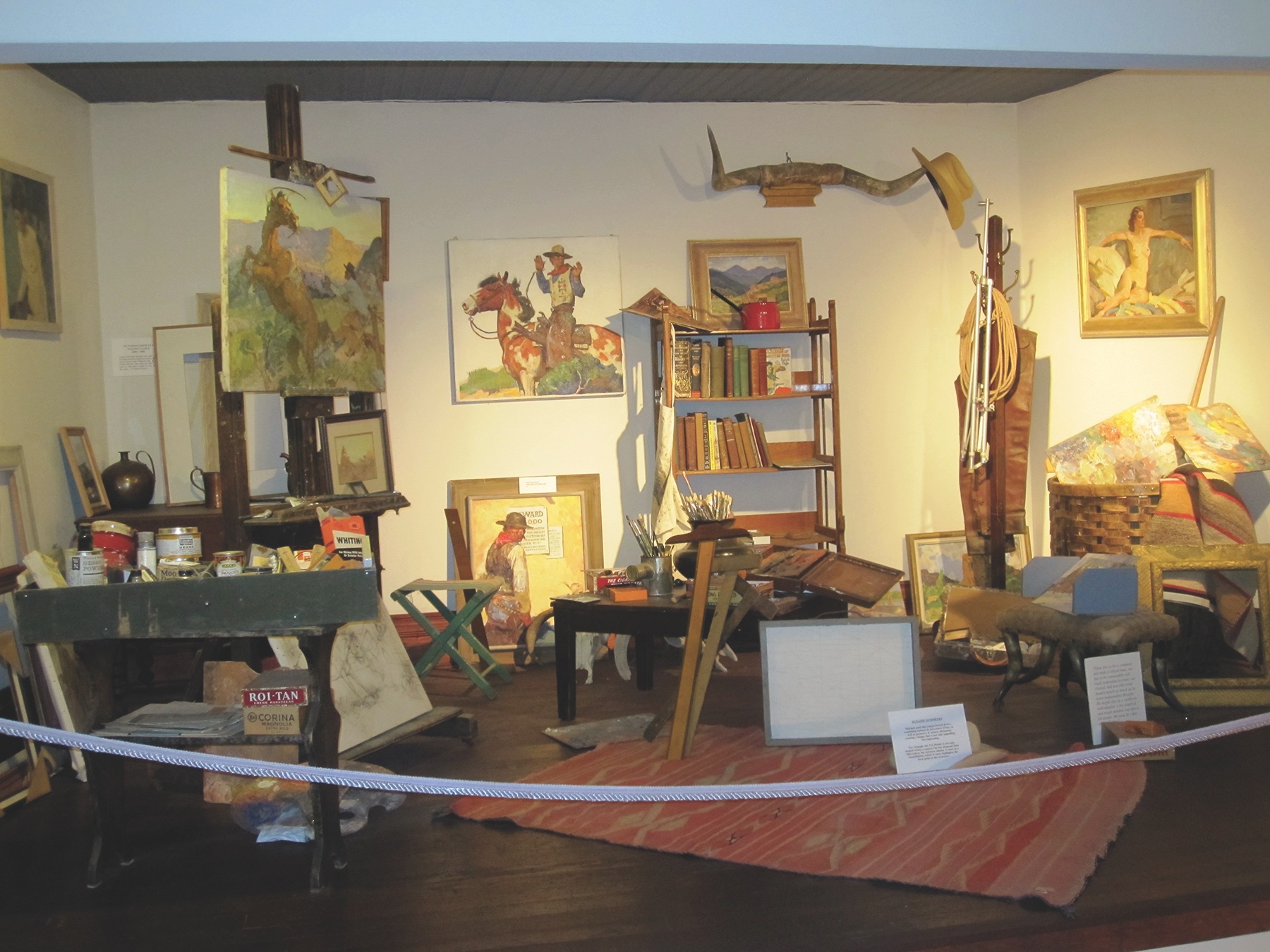 This downtown Trinidad institution isn't just an homage to the Golden Era of Pulp Western illustrations. Western Divide: The Art of Cody Kuehl and A.R. Mitchell, which closed in February, featured the stylized Western art of Denver-based Cody Kuehl, who is more Bob Boze Bell than Ranch Romances. Cyrus Walker, another contemporary artist with an appreciation of the past, gets his due in September and October.
ARMitchellMuseum.com
9. The Museum of Western Art (Kerrville, TX)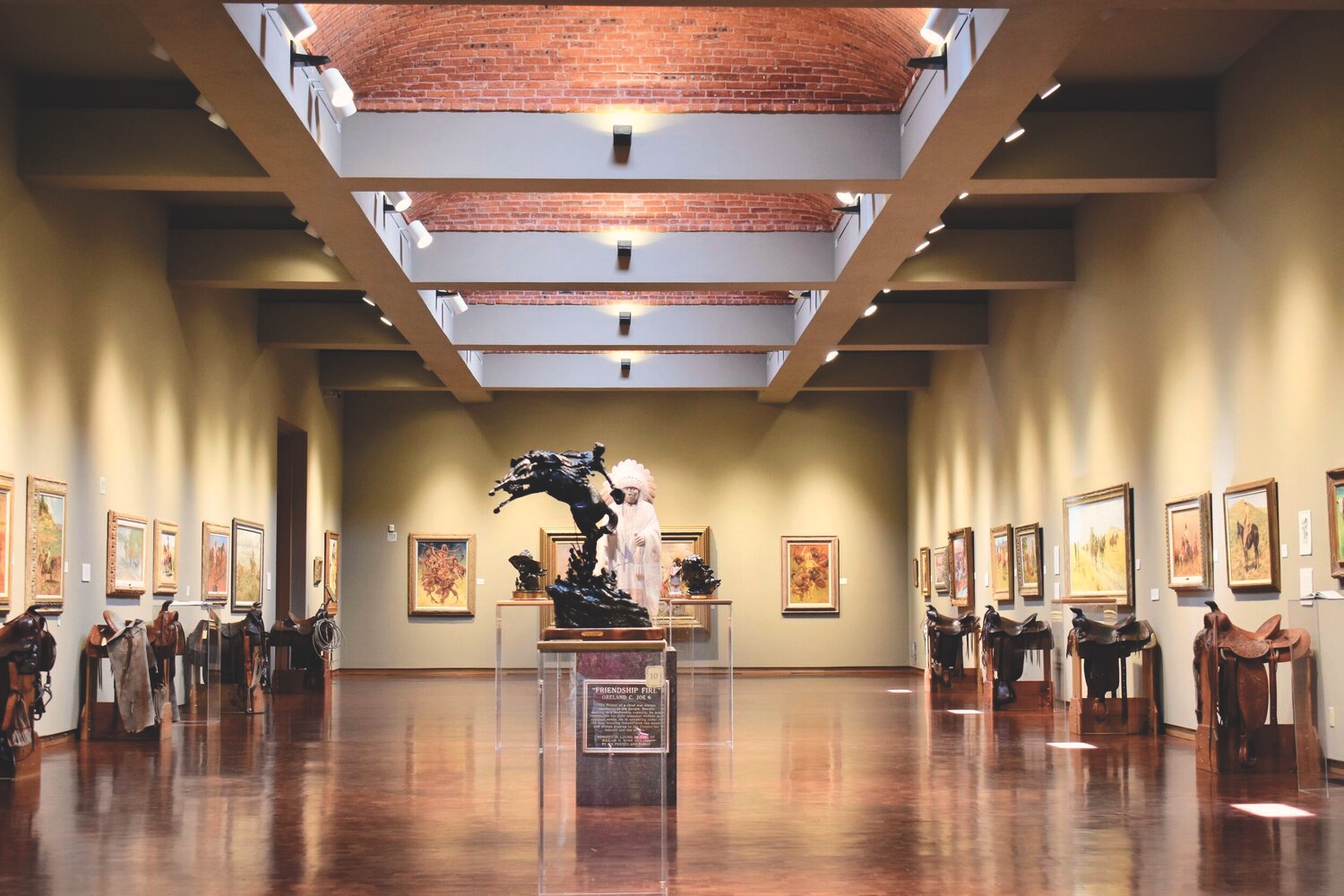 The great Western skies got their due in The Heavens Declare! Celebrating the Glory of the Skies, which closed in July. And the former Cowboy Artists of America Museum continues to celebrate those who live and live the dream of the American West.
MuseumOfWesternArt.com
10. Taos Art Museum at Fechin House (Taos, NM)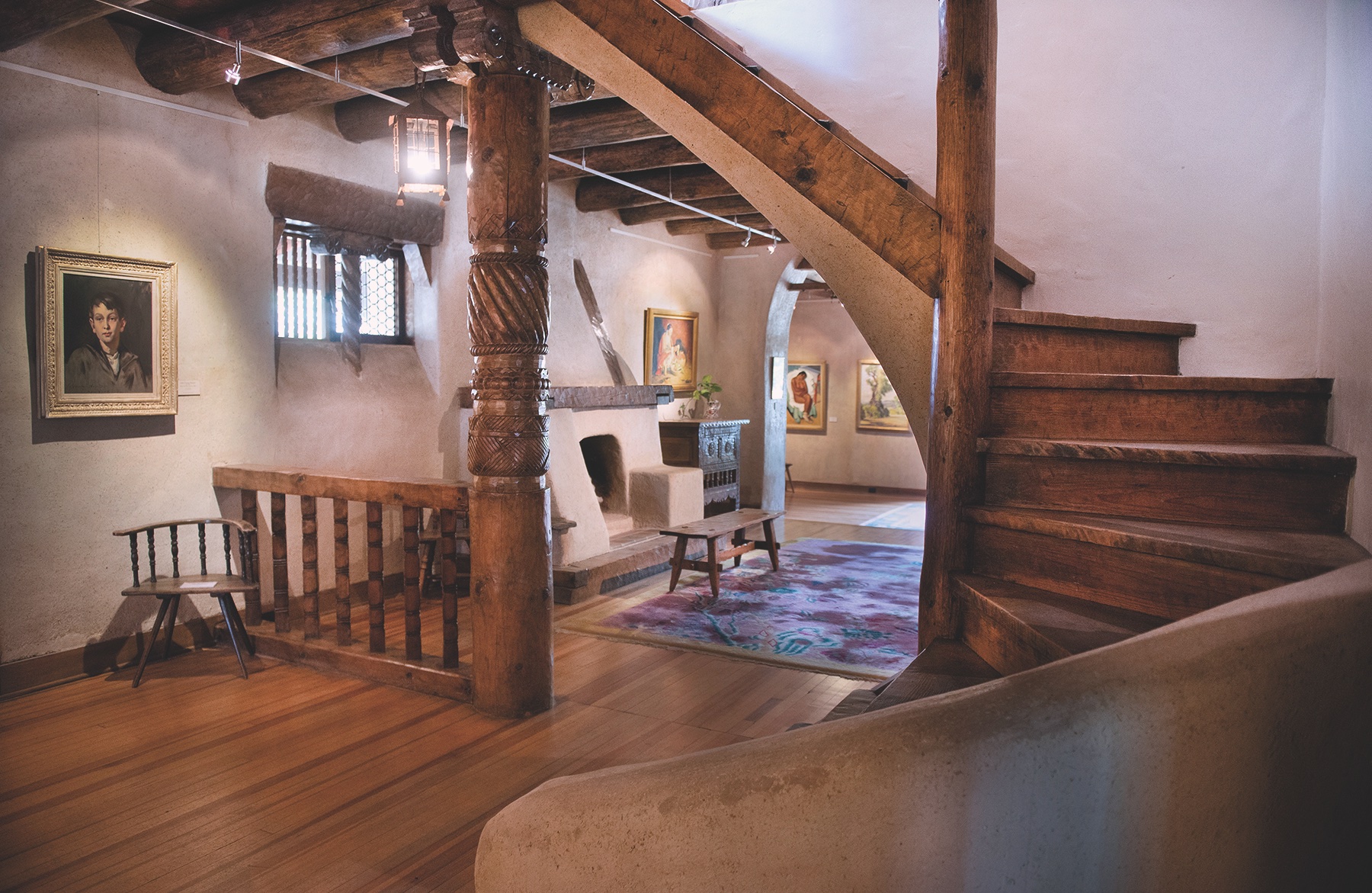 Oscar E. Berninghaus, Ernest Blumenschein, E. Irving Couse, William H. Dunton. Bert Phillips and Joseph Henry Sharp founded the Taos Society of Artists in 1915. Their names still resonate, and so does their art and the art of other Taos masters, all in the stunning adobe house of Russian-American artist Nicolai Fechin.
TaosArtMuseum.org
---
Favorite Western Regional Art Museums
Fort Smith Regional Art Museum, Fort Smith, AR: We tip our hat to Chuck Davis: The Wheel, which closed in June and honored Indian Territory with contemporary photos taken mostly with antique cameras. FSRAM.org
Denver Art Museum, Denver, CO: It is hard to find a regional art museum with a stronger collection of Western art: Taos masters…Charles Deas's 1844 oil-on-canvas Long Jakes, "The Rocky Mountain Man" …Frederic Remington's bronze The Cheyenne… DenverArtMuseum.org
Columbia Gorge Discovery Center & Museum, The Dalles, OR: Reimagining America: The Maps of Lewis and Clark Exhibition, which closed in April, was phenomenal, while the permanent displays of leatherworks and American Indian baskets are fabulous. GorgeDiscovery.org
Brinton Museum, Big Horn, WY: In one of the most beautiful locations for any art museum, the Brinton has a collection that includes Remington, Russell and Frank Tenney Johnson as well as historical American Indian artifacts. TheBrintonMuseum.org
The Rockwell Museum, Corning, NY: Think you can't find Western art in New York outside of Ogdensburg? This museum houses William Robinson Leigh's iconic 1947 oil-on-canvas The Buffalo Hunt and a cast of James Earle Fraser's classic The End of the Trail. RockwellMuseum.org
Briscoe Western Art Museum, San Antonio, TX: The Sons of Charlie Russell, which also highlights Cowboy Artists of America, closes September 5. But Thomas D. Mangelsen—A Life in the Wild opens September 29, revealing an outstanding nature photographer's portfolio. BriscoeMuseum.org
High Desert Museum, Bend, OR: Easily one of the best places to learn about the wildlife and people, this museum boasts a collection of roughly 29,000 pieces from a region that includes parts of Oregon, Washington, Idaho, Nevada and California. HighDesertMuseum.org
Sid Richardson Museum, Fort Worth, TX: Always a destination for Western art purists, this Cowtown institution brought in a new perspective on Russell and Remington with Picturing the American West, which closes September 18. SidRichardsonMuseum.org
Crocker Art Museum, Sacramento, CA: The original home of a judge (renovated by architect Seth Babson in 1872) is a priceless piece of art itself. And the 125,000-square-foot Teel Family Pavilion, which opened in 2010, helped turn this into the mecca for lovers of California art. CrockerArt.org
Phippen Museum, Prescott, AZ: The temporary exhibits are always outstanding (case in point: If Horses Could Talk, the retrospective of cowboy artist Bill Nebeker's contemporary and historical depictions). But the permanent collection remains this mecca's cornerstone. PhippenArtMuseum.org
Tacoma Art Museum, Tacoma, WA: The Haub Family Collection of Western American Art covers 1790 to today, while Contemporary Native Voices reveals how fluid American Indian art remains. TacomaArtMuseum.org
Tucson Museum of Art, Tucson, AZ: The Art of the American West collection ranges from today's masters to those of 200 years ago. And one can never see too much Oreland Joe or Maynard Dixon. TucsonMuseumOfArt.org
Palm Springs Art Museum, Palm Springs, CA: You'll find 12,000-plus mostly modern/contemporary pieces, but the Art of the West in the Americas collection showcases 19th century, Pre-Columbian and today's Western art. PSMuseum.org
Yellowstone Art Museum, Billings, MT: Any modern art museum gets points for showcasing sheep rancher Bill Stockton and the great Montana Modernist Isabelle Johnson, but the highlight here might be its 3,500-piece "Visible Vault." ArtMuseum.org
Clymer Museum & Gallery, Ellensburg, WA: The hometown of noted Western artist John Ford Clymer (1907-1989) showcases the artist's masterpieces. We're partial to his The Meeting 1878, depicting Quanah Parker meeting Charles Goodnight. ClymerMuseum.org
William S. Hart Museum, Newhall, CA: The mansion of the silent Western film star (Must see: Hell's Hinges and Tumbleweeds) is filled with artwork Hart collected, including works by Charlie Russell and Russell protégé Joe De Yong. HartMuseum.org