Educator and Historian
Jane (Janie) Little Botkin, a Spur Award-winning biographer, seeks compelling stories of women, miners, lawmen and outlaws. Her most recent bio is The Girl Who Dared to Defy (University of Oklahoma Press, 2021) about activist Jane Street. The Texas State Legislature honored Janie, a retired educator, by formal resolution. More recently she was elected to the WWA Board of Directors. Janie and her husband reside in the White Mountain Wilderness above Nogal, New Mexico, where she is currently researching Molly Goodnight.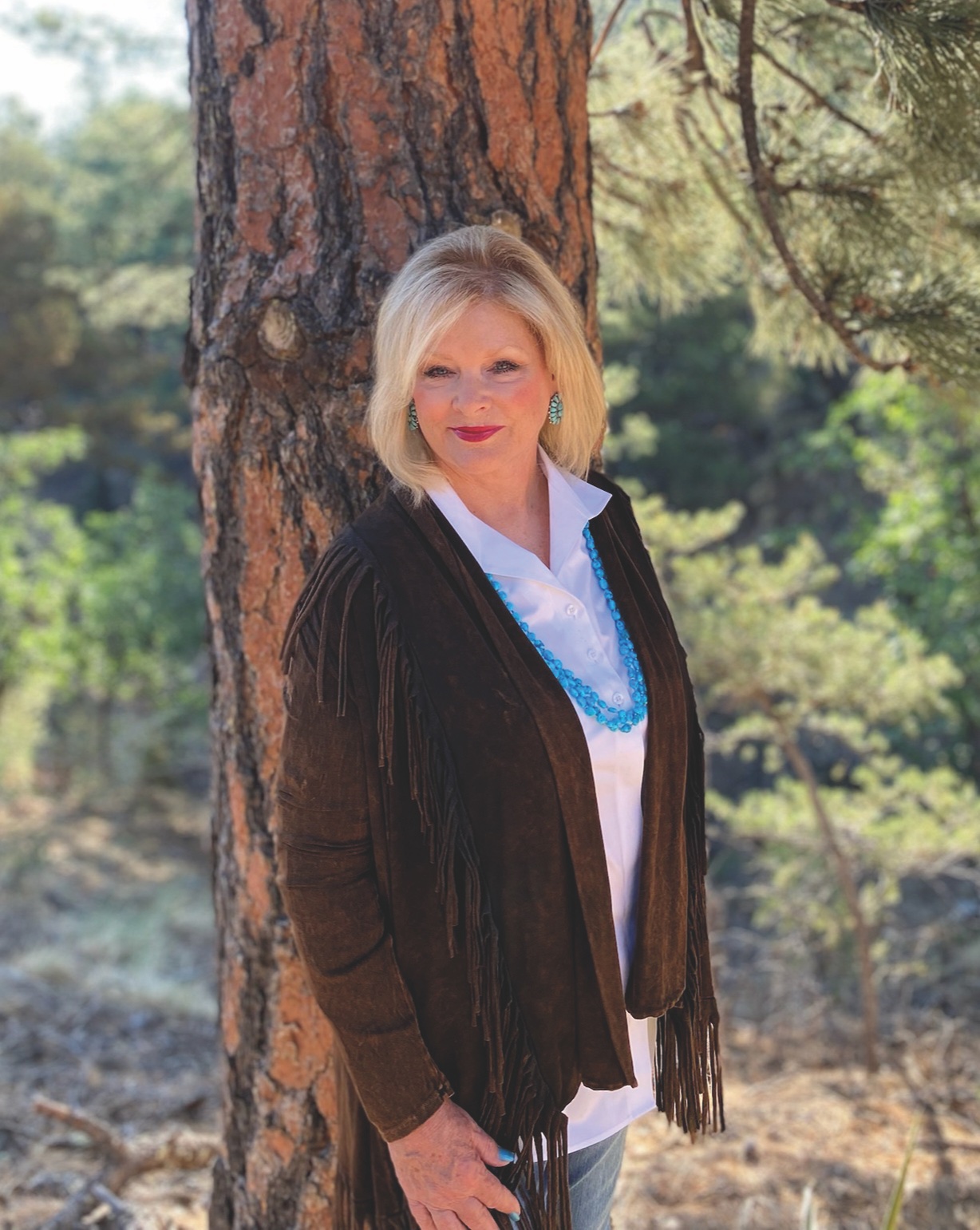 My hometown during my formative years was El Paso. My love affair with the city began when I first saw the purple-hued Franklin Mountain, unlike the flat shelf of the Texas Panhandle where I had been born. That and the occasional piñata my father bought for me at the Juárez City Market. 
My mom and dad escaped to El Paso because of its Wild West character. It was either there or Tucson because my dad loved Westerns. In El Paso, colorful characters on the lam saw business and social opportunities. Living in El Paso was exhilarating.
A first-grade teacher assigned me to draw bison on a large mural of Palo Duro Canyon. I became infatuated with the Texas story until she whipped my hand with a wooden ruler. Later my UTEP professors John O. West and Charles L. Sonnichsen cemented my love of history, especially when entwined with Texas and Southwest folklore.
Summertime was spent waterskiing at Elephant Butte Lake in New Mexico or fishing in Colorado and Arizona. We never traveled east. I had no idea that trees grew naturally in Texas until I moved near Austin.
Going to Juárez, I probably spent too much time in a red Naugahyde booth inside the Kentucky Club, crossing back over the Santa Fe Bridge and scrambling for two pennies to pay the turnstile! 
My favorite thing to do was ride my horse down a Rio Grande ditch and sing "A Horse with No Name." Now, I'm lucky if I can walk down our New Mexico mountain and back with enough breath to hum.
White Sands was the location for my senior trip after a previous class threw Fizzies into a pond inside Carlsbad Caverns. I love to stand on a high white dune and imagine the events below Victorio Peak to the west and within Dog Canyon to the east. There Victorio defended his embattled Apaches against Buffalo Soldiers.
An author who influenced my early love of Southwest history was Leon Metz. Later, Sonnichsen and, within a broader geographical context, Robert M. Utley. 
Richard Guy and Rex Holt were the "Kings of Beauty Pageants," known for the Texas Aces, five Miss Texases who won Miss USA. They learned on me, the first Guyrex Girl, an actual trademark. My upcoming book, The Pink Dress, Memoir of a Guyrex Girl, describes this association.
When I was Miss El Paso 1971, the Miss Texas Pageant didn't consider El Paso a cultural part of the state. Guyrex changed that, and together we brought the West, highlighting El Paso's mosaic character, to the eastern movers and shakers. 
Playing piano paid for two years of college after I won the talent award. Participating in the Miss America Scholarship program was more fruitful than burning my bra for the women's liberation movement occurring at the same time.
Teaching for 30 years taught me patience and process.
Writing, at first, was difficult. I thought my seniors wrote far better than I. And often they did!
Frank Little and the IWW was my first project. Frank's father, my great-great-grandfather, had been the Dalton family's Missouri neighbor and later the Doolin-Dalton gang's doctor. I always thought I would tell that history, but the story behind Frank's mysterious murder in Butte, Montana, prevailed. 
Women and mining history topics seem to fall preternaturally into my lap. From my own Western family history and friends' family histories, stories whisper names…Molly Goodnight, Hank Boedeker, Albert Fountain.
What history has taught me is how precious free speech is. History reveals that Frank Little was murdered for his words, repugnant to some but revered by others, during a time of deep American division and censorship. The adage—if we don't learn from our history, we're doomed to repeat our mistakes—should be taken seriously.