The founding curator filled the blank canvas of Scottsdale's Museum of the West.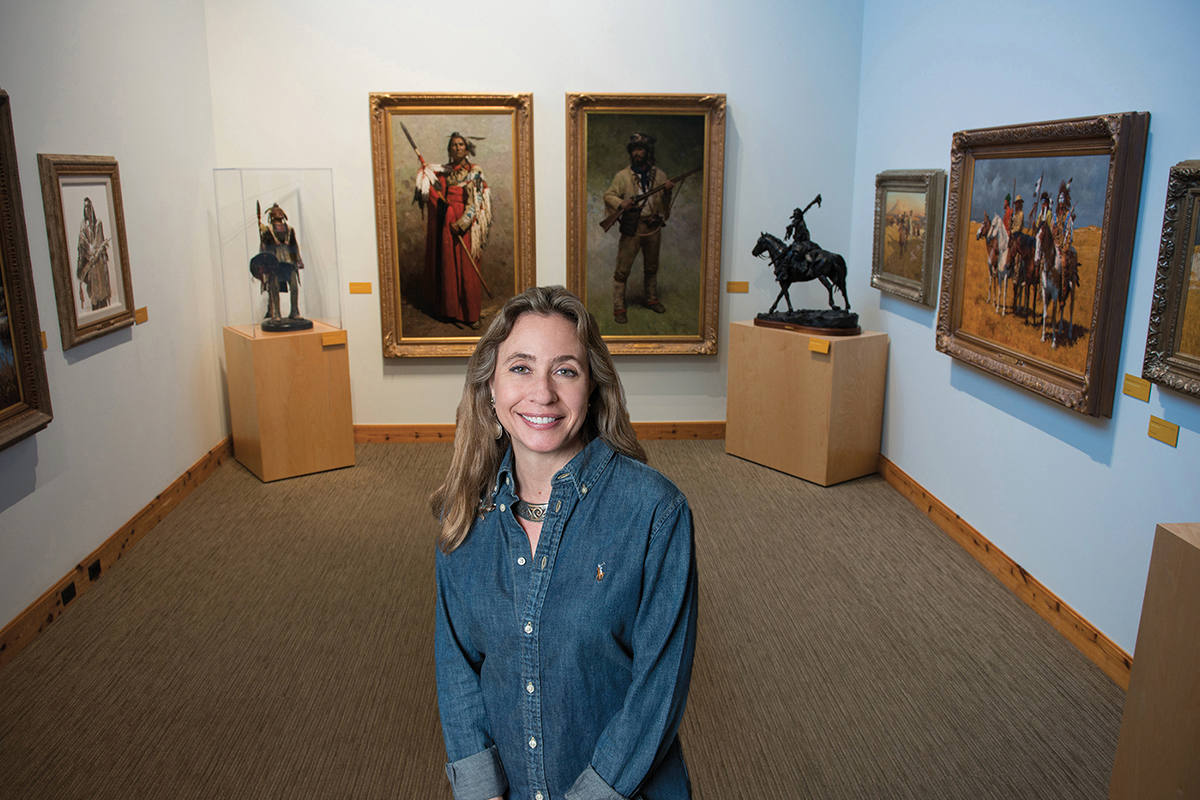 Western Spirit: Scottsdale's Museum of the West is making its mark among museums celebrating the American West.
The museum's exhibit "Light and Legacy: The Art and Technique of Edward S. Curtis" is an example of its prowess in staging important shows developed since its opening seven years ago.
Curtis was a late 19th-century and early 20th-century photographer and ethnographer who captured images of indigenous tribes to document their cultures at a time when he feared they were a vanishing race. 
Western Spirit has the largest Curtis exhibit ever, said Tricia Loscher, assistant museum director of collections, exhibitions and research.
In a museum tour, Loscher explained the challenges Curtis faced to connect with tribal leaders. 
"There had to be something about him to allow his acceptance into the cultures the way he was accepted," the curator said. "To come in and photograph these portraits, he couldn't have just waltzed in and started clicking, clicking."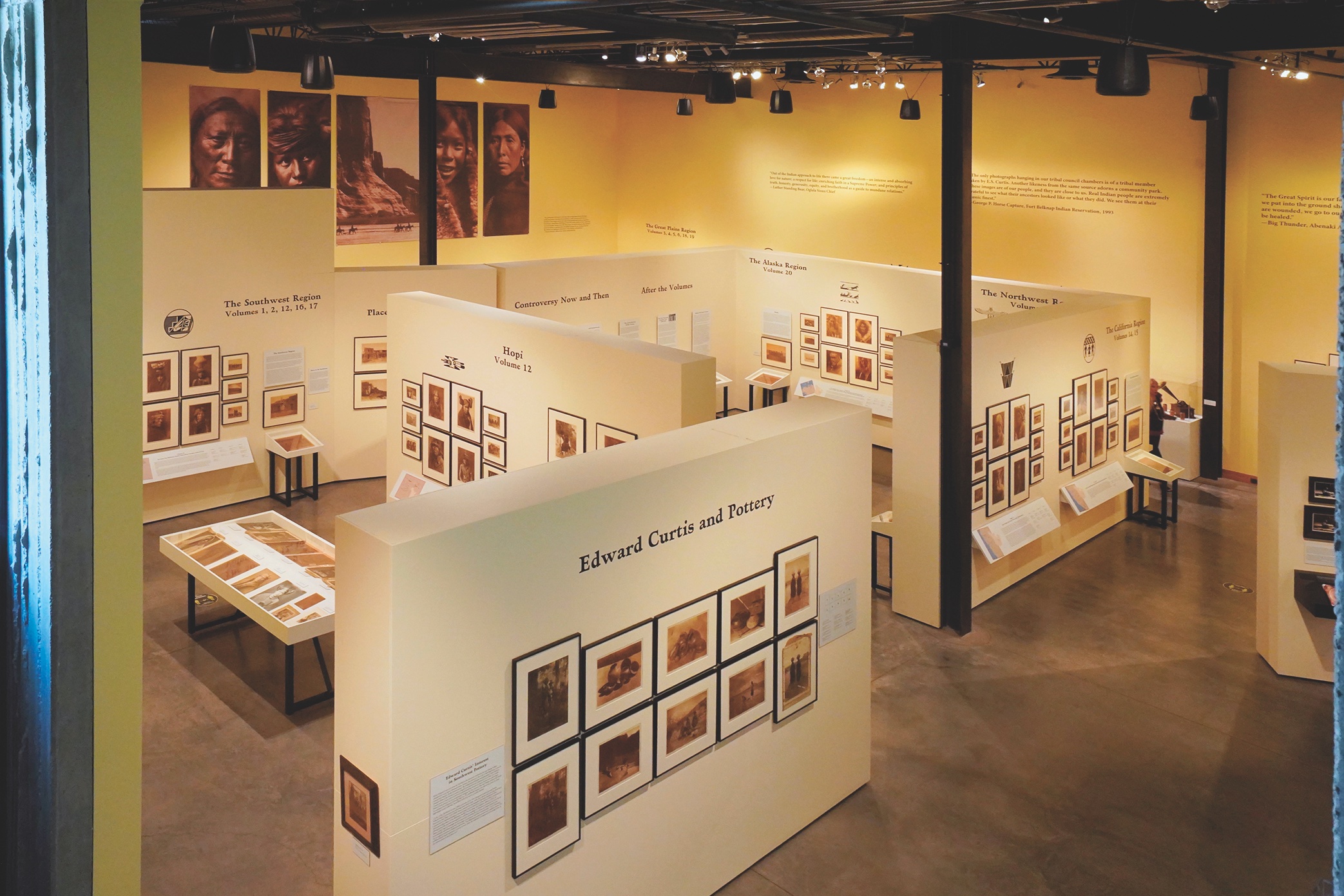 The Curtis exhibit, which runs through April 30, shows how far the museum has come since 2015 under the leadership of Loscher, Executive Director Mike Fox and Board Chairman Jim Bruner. 
Bruner is now chairman emeritus after stepping down earlier this year, and Fox has taken on a new role as advancement advisor. William Ridenour is the new board chairman, and James Burns is executive director. 
"As a new kid on the block, we've come pretty far in a very short time," said Loscher, who has been a guiding force since before the museum opened. 
Bruner praised Loscher for her contributions to the museum's success. "She's done a fabulous job, is highly respected, and I trust her judgment completely."
The museum's early affiliation with the Smithsonian has added credibility and helped with art donations for various shows. Unlike leading Western museums with collections accumulated over decades, Western Spirit has been creative in acquiring and borrowing collections.
The museum was just an empty shell with concrete floors when Loscher started at Western Spirit in 2014. 
Museum Director Fox was working with a mystery man known as "Mr. C" for exhibit donations. Abe Hayes' "Spirit of the West" collection had to be unboxed. Spurs, saddles, badges, revolvers, chaps and other cowboy gear was spread out on tables as an exhibit was designed with computer mockups of a gallery.
"It was an exciting time," Loscher said of the museum opening in January 2015.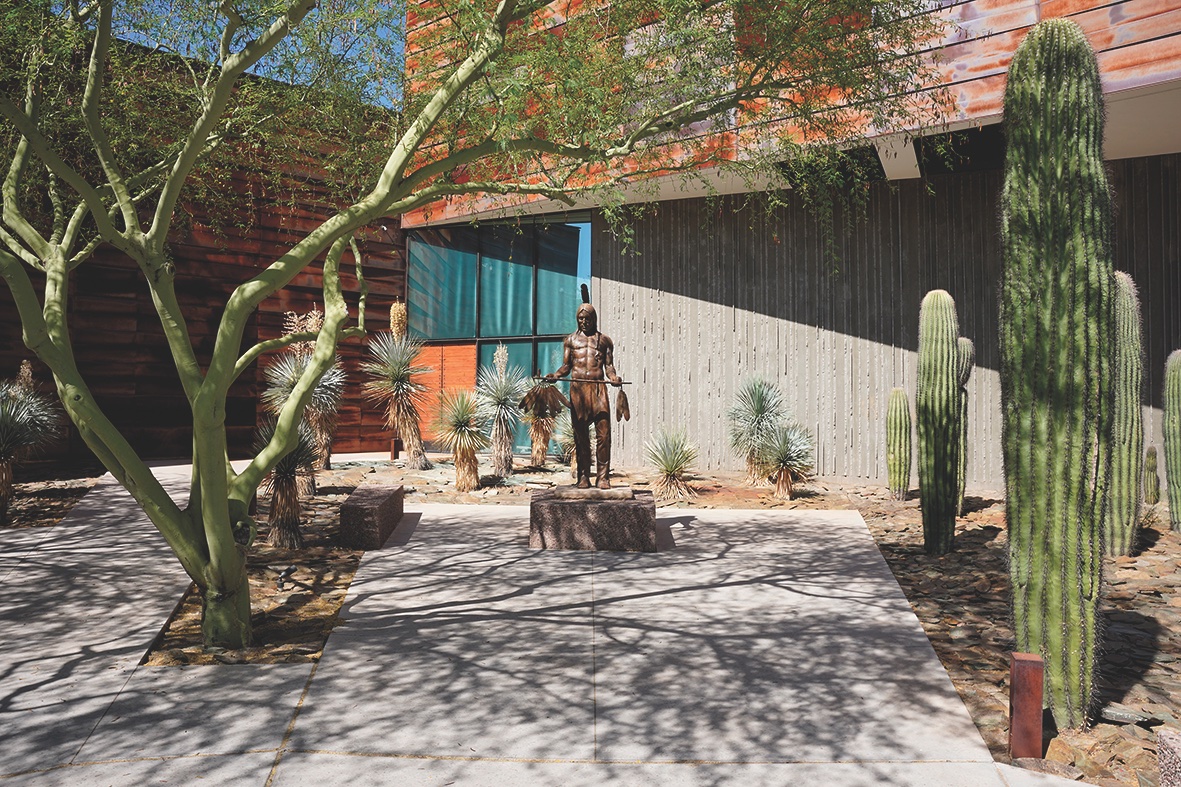 The museum launch was the culmination of more than 35 years of effort, going back to longtime Scottsdale Mayor Herb Drinkwater, Bruner and other civic leaders.
Loscher landed at the Western Spirit Museum after interning and working on staff at the Heard Museum. She also served as curator at Heard Museum North. Those were dream jobs for her. After a visit to the Heard at age seven, Loscher told her parents she wanted to be a curator and work at the Heard. 
She got there by earning degrees in art history at Arizona State University and her doctorate from the University of Arizona. 
Loscher's passion for Western history and art goes back to her childhood in Prescott. Her father stopped at every historic marker on family vacations. Loscher said she was intrigued by the historic stories—"it spoke to me." Her sister hated stopping at the markers.
Loscher said she relished finding pottery shards at the base of Thumb Butte in Prescott, visiting ghost towns and digging for old glass bottles in the desert. 
Now she gets to meld all those experiences with her art history expertise to collect and exhibit the art of the Old and New West.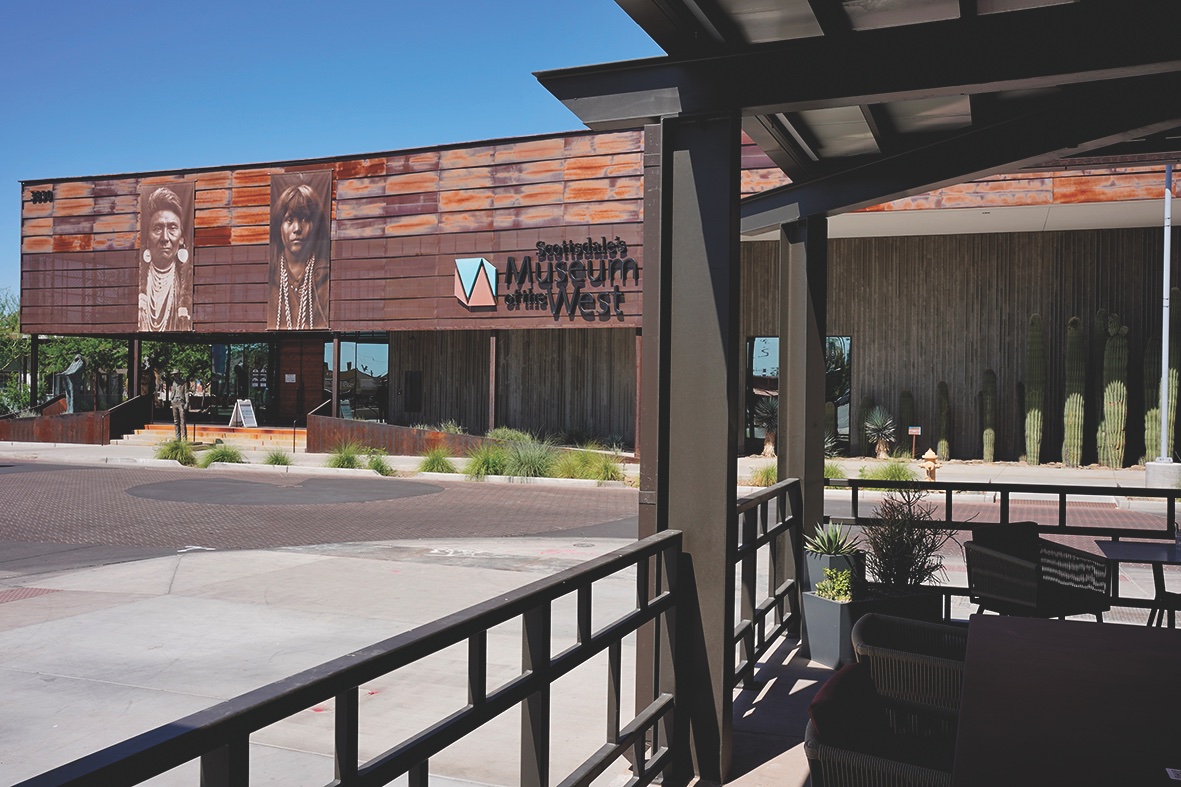 Loscher said a current focus for the museum's collection includes the works of women artists of Arizona and the Southwest, both historic and contemporary. 
"The women artists should and need to receive much greater recognition," she said.
Looking ahead, future exhibits include:
—"Navajo brothers Jeremy and Jerrell Singer": Jeremy paints abstract landscapes of Northern Arizona. Jerrell designs skateboard decks with traditional Na vajo motifs. Set to open in November 2022.
—"The Call of Beauty: Masterworks by Nampeyo of Hano": The Allan and Judith Cooke Collection of Hopi Pottery includes 60 ceramic pieces by this acclaimed Hopi ceramicist. Set to open in early 2023.
—"Carl Roters' Paintings of the Rocky Mountain Rendezvous": The annual gatherings of trappers, traders and Native Americans started in 1825. No date set.
—"Western Pop: Andy Warhol and Bill Schenck." No date set.