The "Gateway to the Black Hills" is the place to stay when exploring the region's parks,
monuments and historic sites.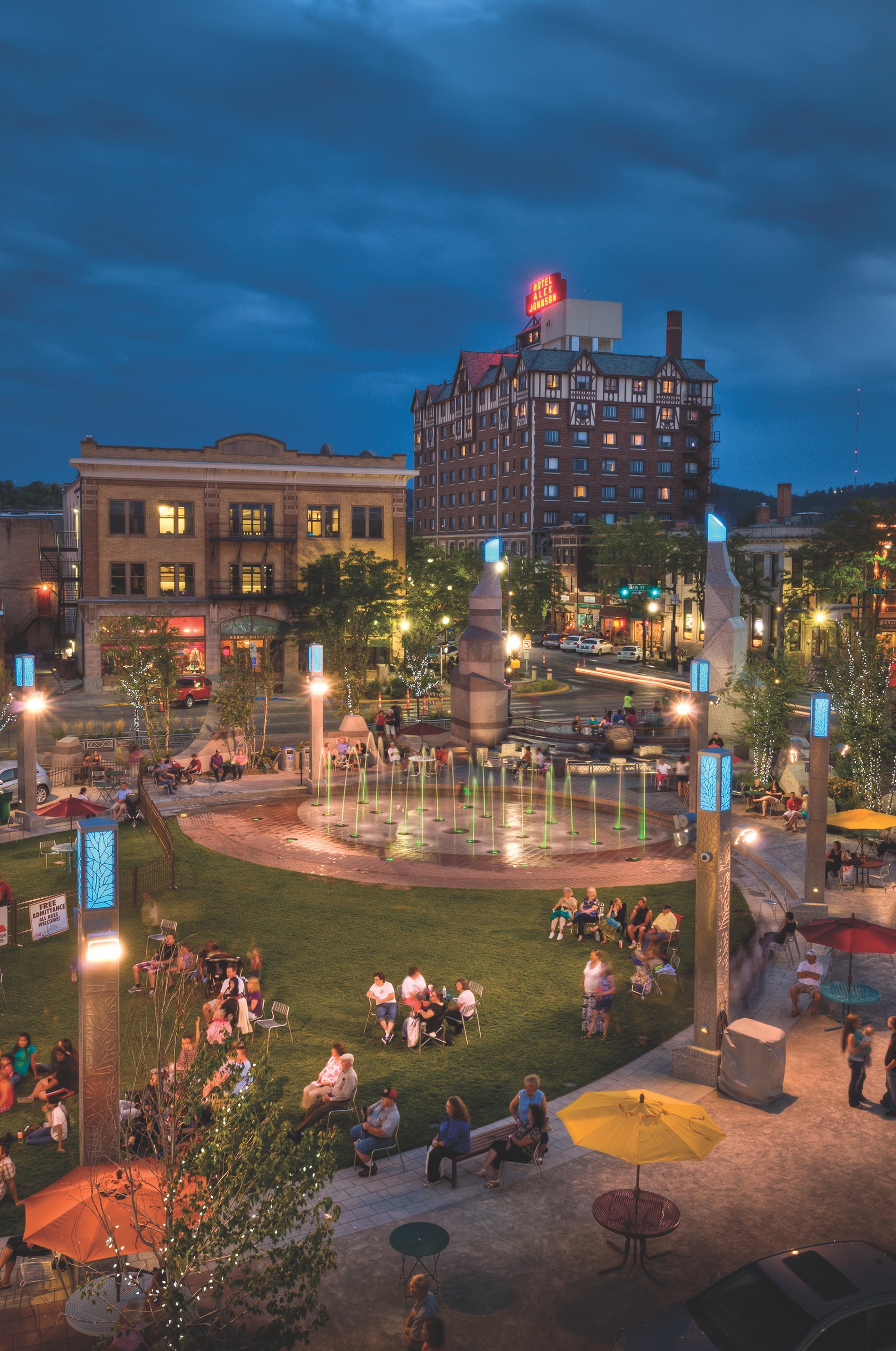 The state's second largest city was first called Hay Camp. Founded in 1876, the boomtown served prospectors, miners and others who sought fortunes in the Black Hills. Now the place is known as Rapid City, and it's a base camp for travelers visiting Mount Rushmore, Crazy Horse Memorial and Custer State Park.
Rapid City, named for its location on Rapid Creek, is also convenient for day trips to Badlands and Wind Cave national parks, Jewel Cave National Monument, Deadwood and other Black Hills attractions. 
Kelsy Peterson, Visit Rapid City's digital marketing manager, said the most common feedback from tourists is they had no idea how much there is to do in the western part of the state.
"South Dakota kind of has the underrated opinion about it that it's a one-trick pony, where we have Mount Rushmore and that's it." she said. "But there's so much history, so much culture, so many things to explore and do. I think it blows people away."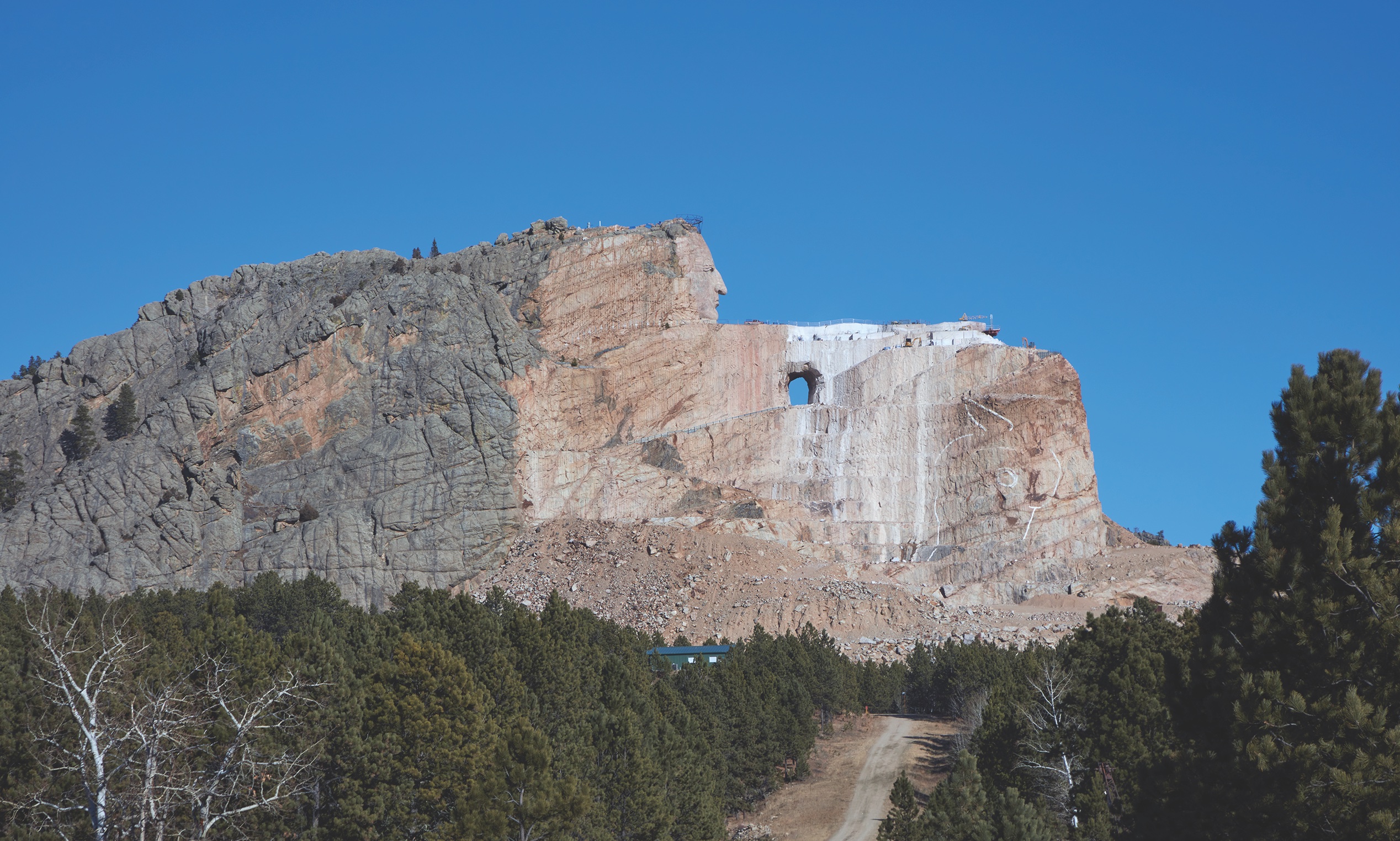 It starts with Mount Rushmore National Memorial. Last year, 2.5 million Americans and others visited, taking photos of the four presidents—George Washington, Thomas Jefferson, Theodore Roosevelt and Abraham Lincoln—their faces carved into the granite cliffs. 
The memorial includes an Avenue of Flags of the 50 states and the studio of sculptor Gutzon Borglum, who carved the iconic images from 1927 until his death in March of 1941. His son, Lincoln, finished  the monumental sculpture seven months later. 
Crazy Horse Memorial, with an 87-foot rock-face sculpture of the Lakota Sioux war chief, was started in 1948. Much work remains to complete the hand, forearm and shoulder of the chief. The memorial has a popular Volksmarch in June and October that allows hikers to traverse a 6.2-mile route around the mountain and on to the figure's outstretched arm.
At Custer State Park, visitors can watch a herd of 1,400 buffalo charging across the prairie during an annual late September round-up. The 2,000-pound mammals graze year-round and often congregate on park roads, blocking traffic in a so-called "buffalo jam." 
Rapid City itself has its attractions as the second largest city in the state with about 75,000 residents. It's known as the City of Presidents for the proximity to Mount Rushmore and life-size bronze statues downtown of every president through Barack Obama. One is in the works for Donald Trump.
Downtown Rapid City is also home to the Dahl Arts Center with contemporary visual and performing arts. 
Enjoy a craft beer nearby at Hay Camp Brewing Co. or Firehouse Brewing Co., in the city's former 1915 fire station.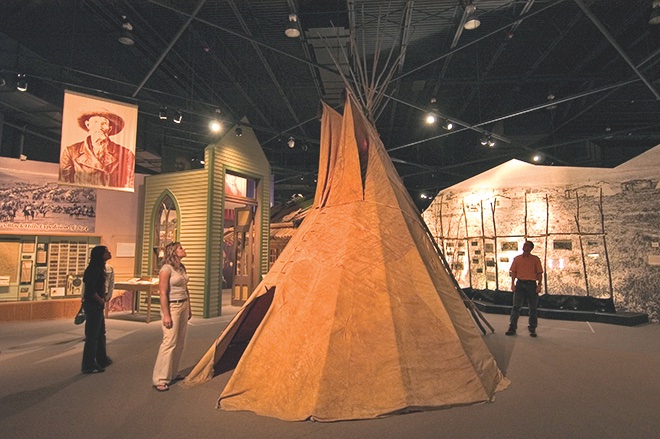 Western film fans can take a short drive south to see the South Dakota Movie Museum, including a film set of Dances With Wolves. It's part of a Western town experience that includes the Fort Hays Chuckwagon and Supper Music Show. 
A good place to start or end a Black Hills trip is the Journey Museum and Learning Center in Rapid City with exhibits on the region's geology, paleontology, archaeology, Native American and pioneer history.
"We are very honest about the history of conflict," said Troy Kilpatrick, museum executive director. "We're very honest about the gold rush, Custer's expedition, treaties, Wounded Knee and the Battle of Little Bighorn. That's all here." 
There is an ongoing legal dispute over ownership of the Blacks Hills 154 years after the Fort Laramie Treaty ceded the region to the Sioux. But that was ignored after the Black Hills gold rush in 1876. 
"I would never tell you our community is completely healed," Kilpatrick said. 
Where History Meets the Highway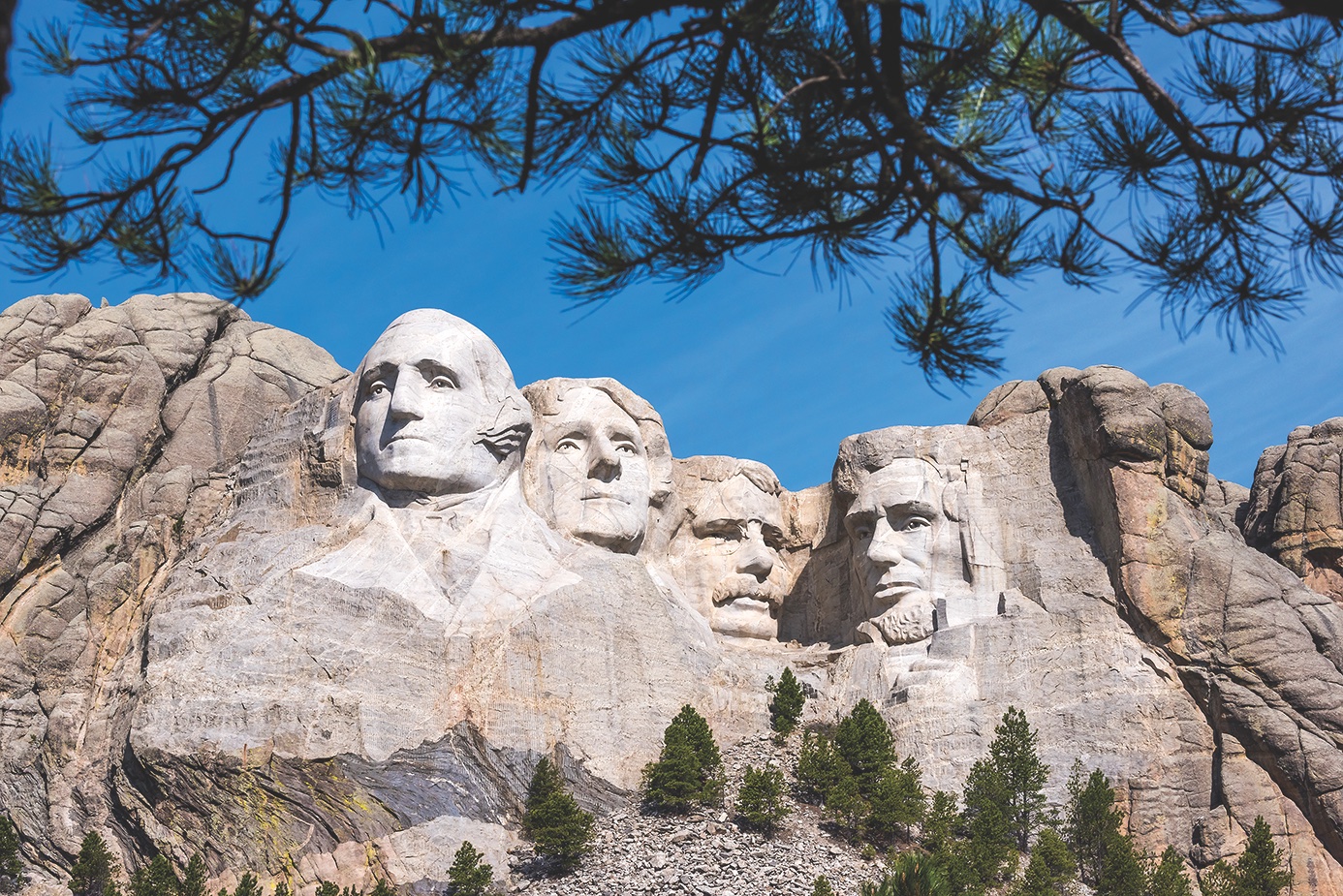 First Stop
Visit Rapid City tourism office offers information about Black Hills attractions, 512 Main St., Suite 240. 
VisitRapidCity.com
Great Wall of Presidents
Mount Rushmore National Memorial, 30 minutes from Rapid City, is home to one of America's most iconic landscapes. 
NPS.gov
Crazy Horse 
See the work in progress on the Crazy Horse sculpture started in 1948 by Korczak Ziolkowski. 
CrazyHorseMemorial.org
Dances With Wolves Set
Fort Hays Old Town Square includes buildings from the Dances With Wolves set and the South Dakota Film Museum.
MountRushmoreTours.com
Black Hills History
The Journey Museum and Learning Center highlights the heritage, culture and environment of the Black Hills. 
JourneyMuseum.org
Northern Plains Trading Post
Prairie Edge Trading Co. is a gallery for Northern Plains artists and a trading post for blankets, quilts, books, music and jewelry. It is housed in a restored 1886 building.
PrairieEdge.com