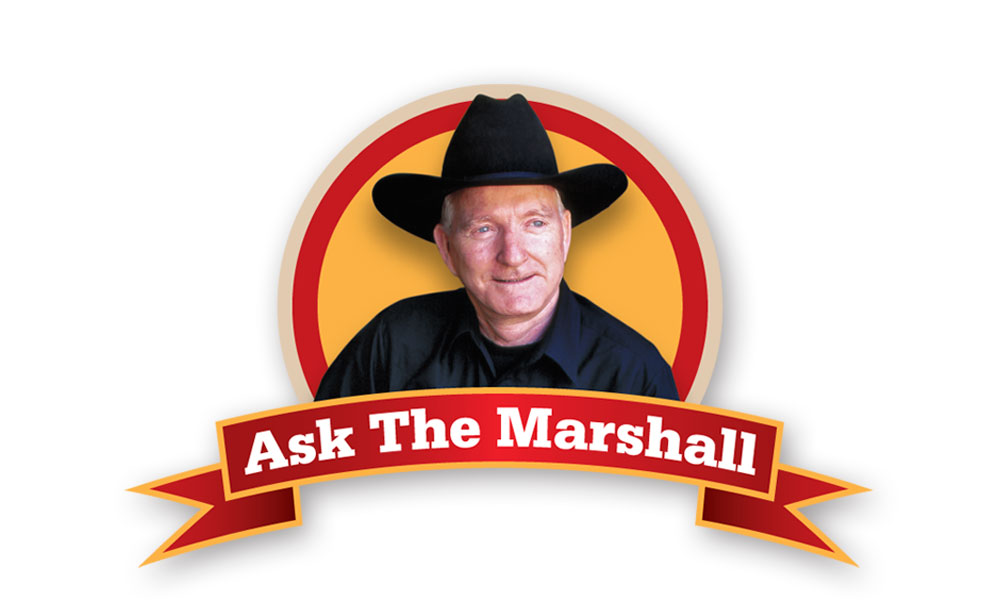 Larry Harris
Alexandria, Virginia
I used to devour those Lash LaRue comics when I was about 10 or 11. He was quite the silver screen hero too.
During a time when most reel Western cowboys were two-fisted brawlers or experts with six-guns, Alfred "Lash" LaRue uniquely wielded an 18-foot-long bullwhip to take down the bad guys. He also dressed in black when only bad guys wore that color.
During his heyday, 1948-1951, he would show up at small town movie theaters where his pictures were playing and demonstrate his skills on stage, thus increasing his popularity with youngsters (he never made it to my hometown of Ash Fork, Arizona).
His comic books were immensely popular, with each selling at least a million copies. He also appeared frequently as a guest star on 1950s television Westerns. With the decline of B-Westerns, he began performing at fan conventions, where he sang, played guitar and cracked his bullwhip.
LaRue lucked into becoming the bullwhip cowboy, although he certainly had the talent for it. He got his big break in singer Eddie Dean's first starring effort, 1945's Song of Old Wyoming. To get the role, LaRue lied about his ability with the bullwhip, so Rex "Snowy" Baker ended up teaching LaRue how to use one for that film, in which the Cheyenne Kid character picked a flower for his love interest by flicking his bullwhip. LaRue passed on his training to Harrison Ford, for the Indiana Jones movies.
If you have a question, write: Ask the Marshall, P.O. Box 8008, Cave Creek, AZ 85327 or e-mail him at marshall.trimble@scottsdalecc.edu