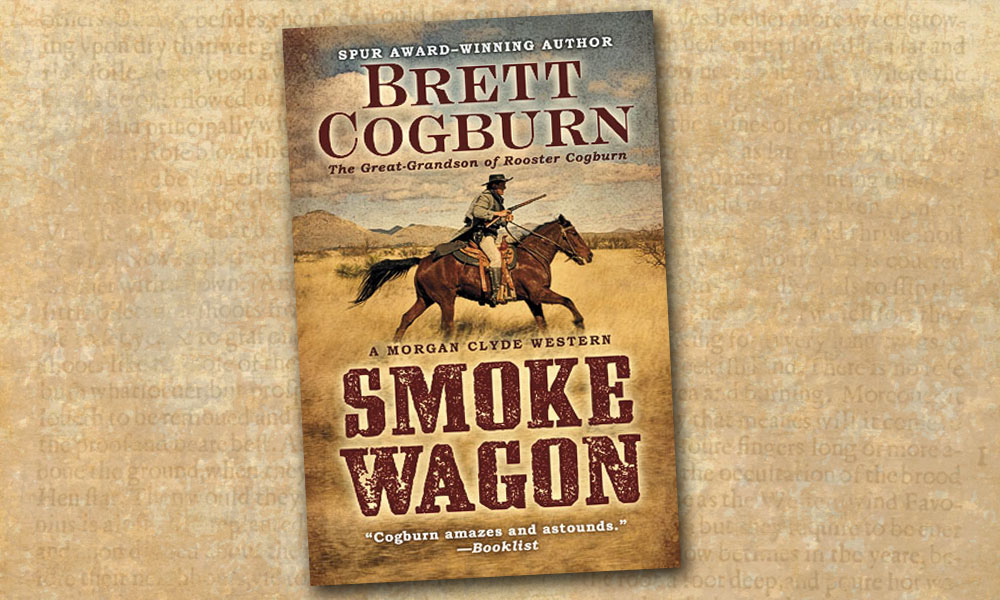 Smoke Wagon by Brett Cogburn (Five Star Publishing, $25.95) sweeps up the reader and carries them along the well-written, fast-paced journey of Morgan Clyde, who is immediately pulled into an action-packed adventure involving gamblers, saloon owners, soiled doves, tribal police, Pinkerton detectives, sleazy railroad executives and construction workers, along with enough bushwhackers and outlaws to fill the entire Indian Territory. 
Add a former wife, lingering memories and demons from his past, and his hands were full. The description and detail are so vivid, the reader must resist the inclination to constantly bathe and check for bullet wounds. Smoke Wagon leaves the reader wanting much more.
—Phil Mills, Jr., author of Where A Good Wind Blows.