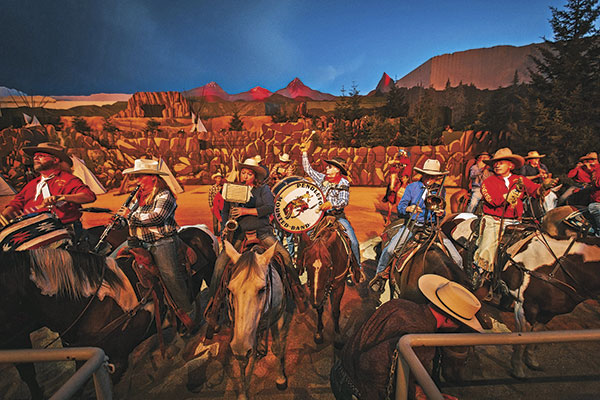 Western roundup of events where you can experience the Old West this September.
ADVENTURE
Viejo Pueblo Ghost Rides
San Elizario, TX, September 2: This ghost ride aims to educate visitors about San Elizario's history through explorations of "Lost and Creepy" sites.
915-206-8723 • VisitElPaso.com
ART SHOWS
Branding the American West
Orange, TX, Through September 9: Explore the landscapes and characters that shaped Hollywood's mythology of the Wild West.
409-886-2787 • StarkMuseum.org
Bosque Art Classic
Clifton, TX, September 9-23: View Western art, particularly those selected by Phippen Museum's award-winning watercolor artist Teal Blake.
254-675-3724 • BosqueArtsCenter.org
THAT DAY: Pictures of the American West
San Antonio, TX, Opens September 15: Exhibits dramatic images of the American West photographed by Laura Wilson since the 1970s.
210-299-4499 • BriscoeMuseum.org
AUCTION
American Indian & Western Art Auction
Cincinnati, OH, September 23: The highlight of this year's auction is Jan W. Sorgenfrei's collection of prehistoric American Indian art.
513-871-1670 • CowanAuctions.com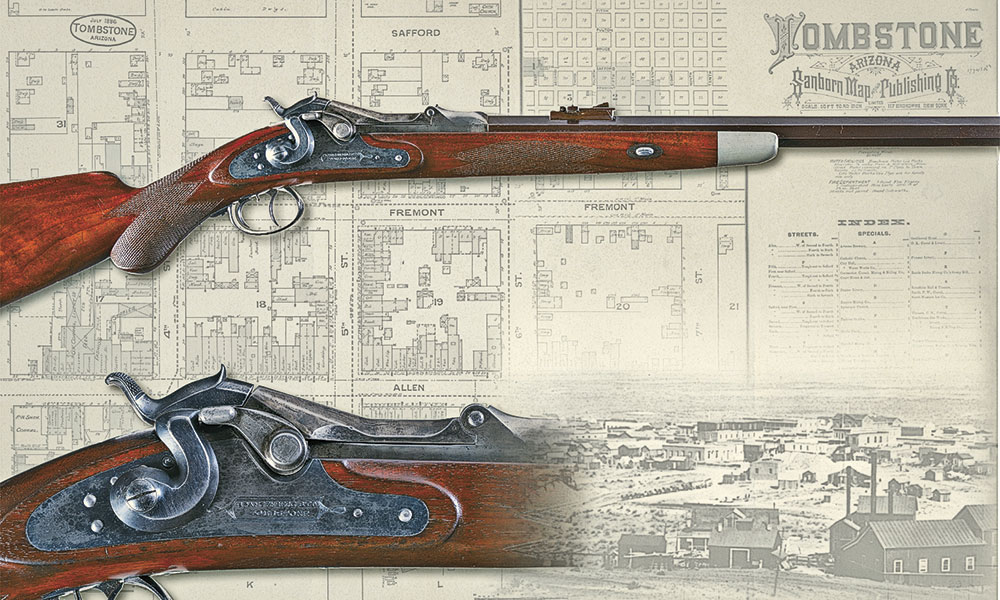 Rock Island Premiere Firearms Auction
Rock Island, IL, September 8-10: Bid on the life collection of firearms dealer Vernon J. Berning, as well as other antique, modern and rare collectible firearms.
800-238-8022 • RockIslandAuction.com
FRONTIER FARE
Ribs, Rods & Rock 'N' Roll
Vermillion, SD, September 8-9: Taste the best BBQ with "People's Choice" wing judging, Ribfest food court and the South Dakota BBQ championship.
605-624-2021 • TravelSouthDakota.com
1880 Trains Rails & Ales
Hill City, SD, September 9: Enjoy local beer and food, live music and the beauty of the Black Hills from a historic steam engine train.
605-574-2222 • TravelSouthDakota.com
DRAMA
"The West" In Story and Song
Durango, CO, Through September 16: The life of the cowboy on the frontier will come alive through story and song, being told by Carol Heuchan.
970-375-7160 • HenryStraterTheatre.com
Happy Canyon Indian Pageant & Wild West Show
Pendleton, OR, September 13-16: The outdoor "Pageant of the West" show honors American Indian heritage and the settling of the West.
800-457-6336 • HappyCanyon.com
ENCAMPMENTS
Fort Bridger Rendezvous
Fort Bridger , WY, September 1-4: Celebrate the Fur Trade Rendezvous era with archery, American Indian dances and Mountain Men knife throws.
801-690-6619 • FortBridgerRendezvous.net
Ogallala Indian Summer Rendezvous
Ogallala, NE, September 21-23: Honors the colorful heritage of the South Platte River valley with live entertainment, dances, food and crafts.
800-658-4390 • OgallalaIndianSummerRendezvous.com
GUN SHOWS
All American Gun & Western Collectibles Show
Ruidoso, NM, September 3-4: Shop 180 tables of guns, hunting equipment, knives, cowboy gear, saddles, blankets, spurs and Western collectibles.
575-257-6171 • TrekWest.com
Texas Gun & Knife Show
Kerrville, TX, September 9-10: New and used guns, knives, gold & silver coins, jewelry, camping gear and military supplies are all under one roof.
830-285-0575 • TexasGunAndKnifeShows.com
HERITAGE FESTIVALS
Elko County Fair & Horse Races
Elko, NV, Aug. 25-Sept. 4: Elko County residents pay tribute to their pioneer heritage with livestock shows and horse races.
800-248-3556 • ElkoCountyFair.com
Tri-County Fair & Stampede
Winnemucca, NV, Aug. 31- Sept. 3: This 1868 railroad town at a former Paiute camp gathers to honor Winnemucca's cowboy heritage and culture.
800-962-2638 • Winnemucca.com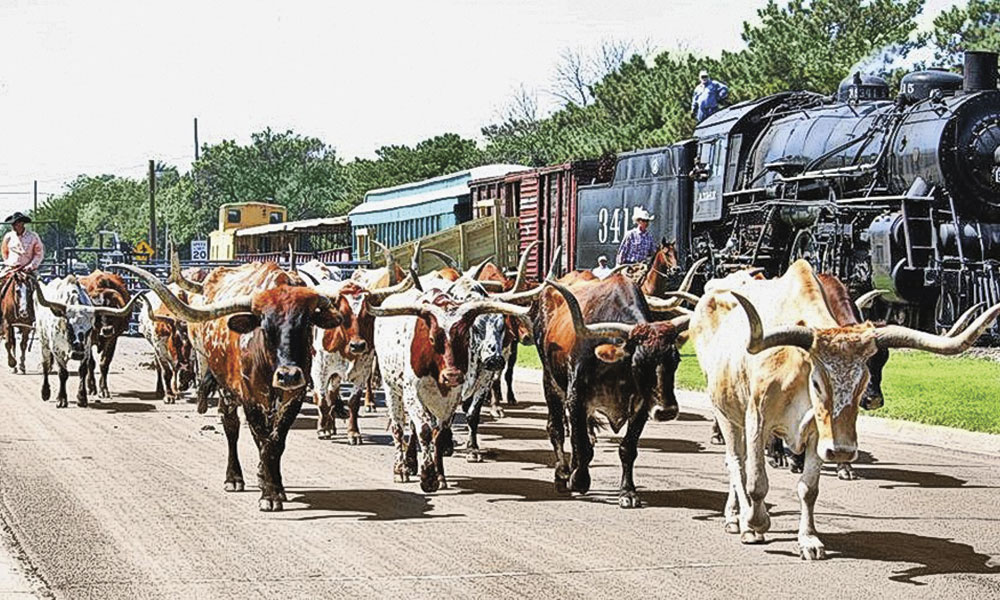 Trails, Rails & Tales
Abilene, KS, September 1-4:  Celebrate the 150th Chisholm Trail Anniversary with
activities including a longhorn cattle drive, parade and more.
785-263-2681 • ChisholmTRT.com
Celebrate Bandera
Bandera, TX, September 1-3: Bandera comes alive with music, gunfights, an intertribal powwow, a Wild West show and a mutton busting rodeo.
970-247-3555 • CelebrateBandera.com
Renaissance Festival
Oklahoma City, OK, September 1-4 & 8-10: Old West time travelers head to the woods
to take in Medieval arts and crafts.
844-332-3327 • VisitOKC.com
Soldier Hollow Classic Sheepdog Championship
Midway, UT, September 1-4: Features the world's best border collies in the world's
largest Sheepdog Championship.
435-654-2002 • GoHeberValley.com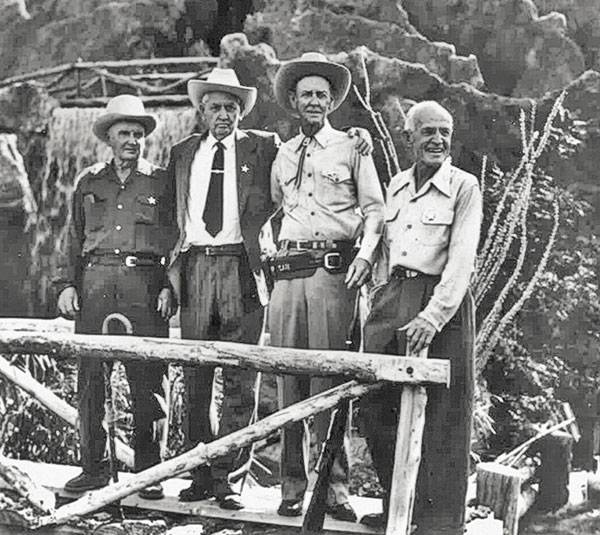 Arizona Rangers 60th Anniversary
Phoenix, AZ, & Nogales, AZ: On September 1, 1901, the Arizona Rangers launched, carrying on the tradition of the territorial rangers that began in 1860. Fast forward to 1957, when the Arizona Rangers formed again.
This year, those volunteer Rangers celebrate their 60th anniversary. To pay tribute to this history, view exhibits at Phoenix Police Museum and at the Arizona Rangers Museum in Nogales.
Phoenix: PhoenixPoliceMuseum.org
Nogales: AZRangers.us/museum
Wagon Days
Ketchum, ID, September 1-4: Features one of the largest non-motorized parades in the Pacific Northwest, plus wagons and stagecoaches.
208-726-2777 • WagonDays.org
Fiesta de Septiembre
Wickenburg, AZ, September 2: Mariachi music, folklorico dances and an outdoor mercado liven up this Hispanic pioneer heritage festival.
928-684-5479 • WickenburgChamber.com
Gold Rush Days
Sacramento, CA, September 2-4: Go back in time to 1850 Sacramento where you can
pan for gold, gamble and drink sarsaparilla.
800-292-2334 • SacramentoGoldRushDays.com
Defeat of Jesse James Days
Northfield, MN, September 6-10: Celebrate the town heroes who stopped the Jesse James Gang during their famous 1876 bank raid.
800-658-2548 • DJJD.org
Hells Canyon Mule Days
Enterprise, OR, September 8-10: This mule show and sale features an Old World Oxen living history camp, plus cowboy music, poetry and art.
325-677-4376 • HellsCanyonMuleDays.com
National Cowboy Symposium & Celebration
Lubbock, TX, September 8-10: Celebrate cowboy culture at one of the West's biggest chuck wagon cook-offs, plus enjoy cowboy music and poetry.
806-798-7825 • Cowboy.org
2017 Harvest Festival
Delmont, SD, September 10: Highlights the history of agriculture, as well as the history of the machines that were used in years gone by.
605-933-1770 • TravelSouthDakota.com
Dakota Western Heritage Festival
Fort Pierre, SD, September 15-17: Fur trade and Lewis & Clark history lovers flock to this celebration of cowboy music, art and culture.
605-222-0079 • TravelSouthDakota.com
Harvest Festival
Gering, NE, September 16-17: Honors Nebraska's agricultural history with parades and demonstrations at Legacy of the Plains Museum.
308-436-1989 • LegacyOfThePlains.org
Territorial Days
Tombstone, AZ, September 16-17: Experience Tombstone's territorial history with a military encampment, chuckwagon cook-off and ball.
888-457-3929 • TombstoneForward.com
MUSIC FESTIVAL
Pilgrimage Music & Cultural Festival
Franklin, TN, September 23-24: Highlights include Country music by Marty Stuart, Langhorne Slim and Nikki Lane.
POWWOWS
High Plains Pow Wow
Rawlins, WY, September 9: Take in the majesty of American Indian cultures through their traditional songs and dances.
307-328-2740 • WyomingCarbonCounty.com
American Indian Day Pow Wow
Chamberlain, SD, September 14-16: American Indian children share their culture, heritage and traditions at the St. Joseph's Indian School.
800-798-3452 • STJO.org
RODEOS
Stockyards Championship Rodeo
Fort Worth, TX, September 1: Cheer on rodeo cowboys at the world's first indoor rodeo, upon the Cowtown Coliseum debut in 1908.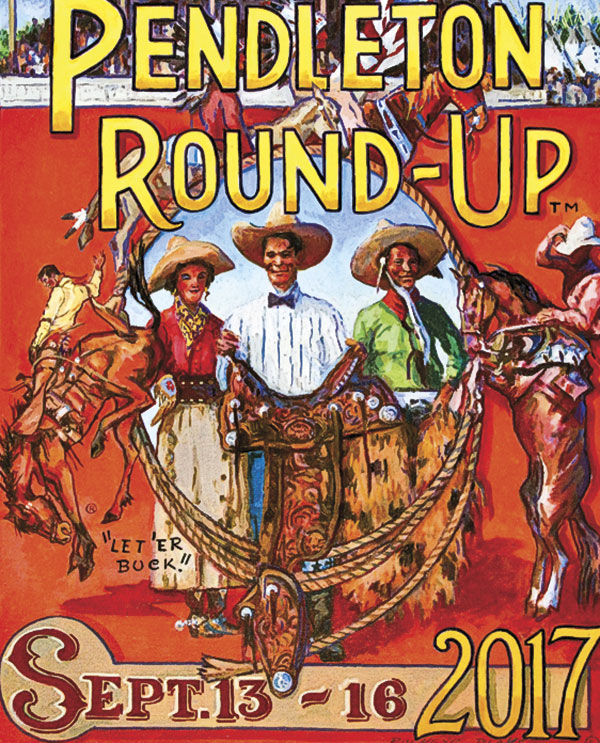 Pendleton Round-Up
Pendleton, OR, September 13-16: A PRCA rodeo with cowboy concerts, Indian relay races, the Happy Canyon festival and a rodeo parade. Buckeye Blake created the artwork for this year's poster!
800-457-6336 • PendletonRoundUp.com
Cal Farley's Boys Ranch Rodeo
Amarillo, TX, September 2: Features the rodeo talents of the boys and girls of Cal Farley's, plus a free barbecue lunch.
800-687-3722 • CalFarley.org
West Texas Fair & Rodeo
Abilene, TX, September 7-16: West Texas cowboys and cowgirls head to this PRCA rodeo that also features a tractor pull and a carnival.
325-677-4376 • TaylorCountyExpoCenter.com
Navajo County Fair & Rodeo
Holbrook, AZ, September 13-17: Navajo County draws PRCA talent to its rodeo that also features carnival rides and a demolition derby.
928-524-4757 • NavajoCountyFair.com