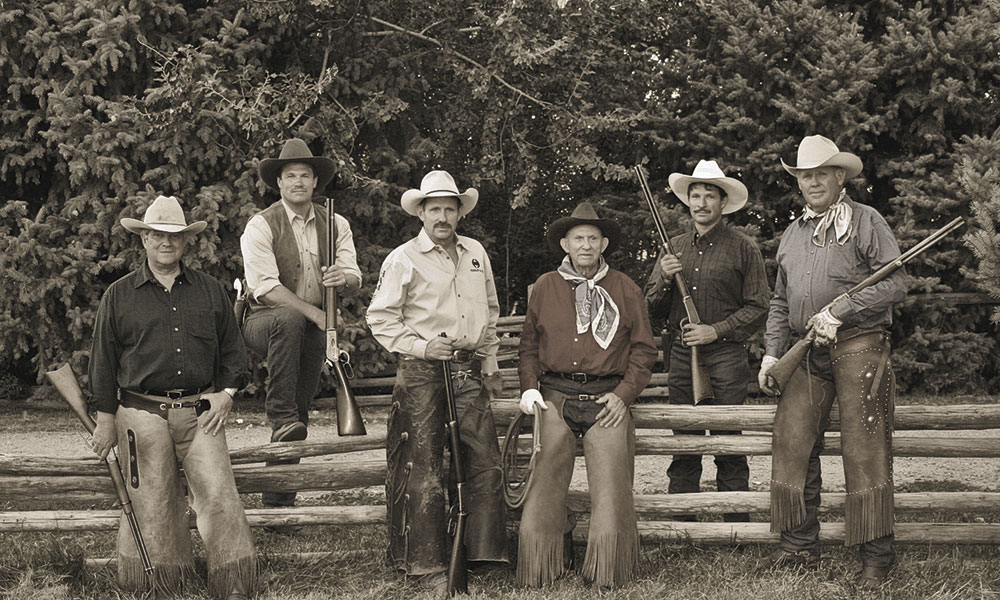 In five decades, he never forgot  the smell of the leather at Hamley & Co.'s saddle shop in Pendleton, Oregon.
In his sixth decade, he brought that leather back to life, saving both the iconic Western business that had ceased making saddles and its historic building.
Anyone who's met Parley Pearce won't be surprised he's used his time and millions to save Western treasures—it's in his DNA.
Pearce comes from a long line of Western pioneers—his great-grandfather founded Taylor, an Arizona town where a statue honors him, and his grandfather was an Arizona Ranger (see p. 91). Pearce himself was raised on a family ranch in Idaho.
"When I was a kid, Dad brought us to Pendleton and going to Hamley's saddle shop was a big deal, with its hats and boots and spurs," he says.
He never forgot the stories he heard about the famous Westerners who bought their saddles here: "Buffalo Bill" Cody, Tom Mix, Hoot Gibson, Gene Autry.
A veterinarian by trade, Pearce made his fortune in real estate. When he saw Hamley's was suffering in the 1990s, he unsuccessfully tried to buy it. But in 2000, he got a call asking if he was still interested. He partnered up with Blair Woodfield to buy the business, saying of the Hamley's deal, "We agreed on a price and did the old 'shake hands' contract."
"It didn't look very good," he admits. "The roof was leaking. The inventory was sad. The 100th birthday of the business was coming up, so I thought we ought to bring her back up to snuff."
That meant gutting the building for a complete overhaul. John James Hamley had opened the shop on the Oregon Trail in 1905 after relocating from the Hamley's saddle shops in South Dakota and Idaho, first established out West in 1883.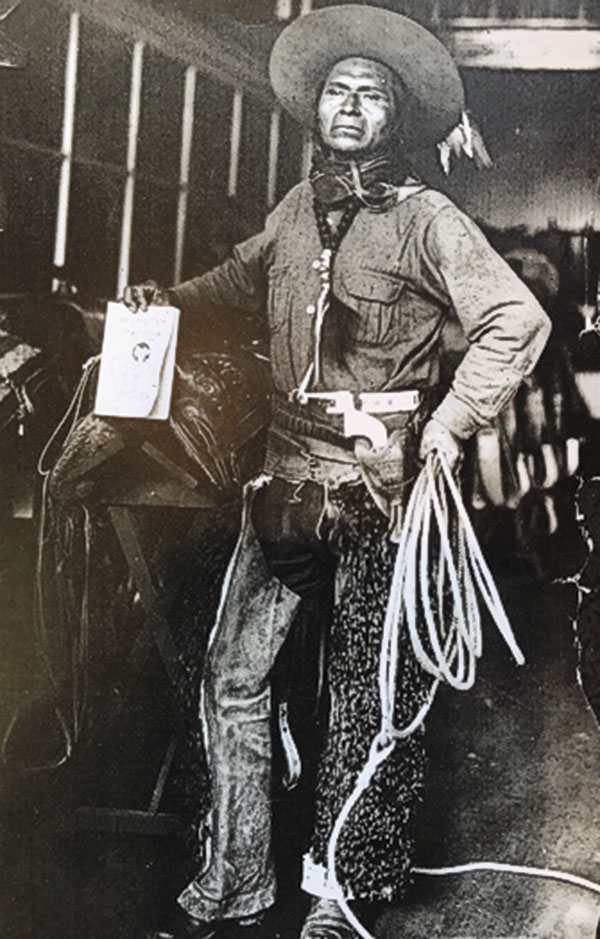 With that heritage in mind, Pearce reopened Hamley's to celebrate its centennial in 2005, the week before the town's prized rodeo, the Pendleton Round-Up. He had perfect timing—Hamley's had built the first trophy saddle given away at the rodeo 95 years earlier.
Pearce chalks the opening as one of his red-letter days. "I was elated. It was so wonderful to see this great old icon back with people coming in. I loved it."
But his commitment wasn't just to the building. Hamley's hadn't made saddles for several years, and Pearce was determined to bring back the slogan, "The Best Saddle a Cowboy Can Ride."
"It's difficult to find the kind of craftsmen we need," he says. He lured veteran saddlemaker Monte Beckman to oversee the saddle shop, which he handled admirably until his death, at the age of 67, on February 27.  Today, Jean-Pierre "Pedro" Pedrini not only builds the Hamley saddles, but also teaches saddlemaking to four apprentices.
Among Pearce's next projects for the buildings he owns on the block is a 1900s brothel so pristine, he likens it to a "time capsule."
"If I had the money, I'd buy the whole downtown!" he says.
Jana Bommersbach has earned recognition as Arizona's Journalist of the Year and won an Emmy and two Lifetime Achievement Awards. She cowrote the Emmy-winning Outrageous Arizona and has written two true crime books, a children's book and the historical novel Cattle Kate.