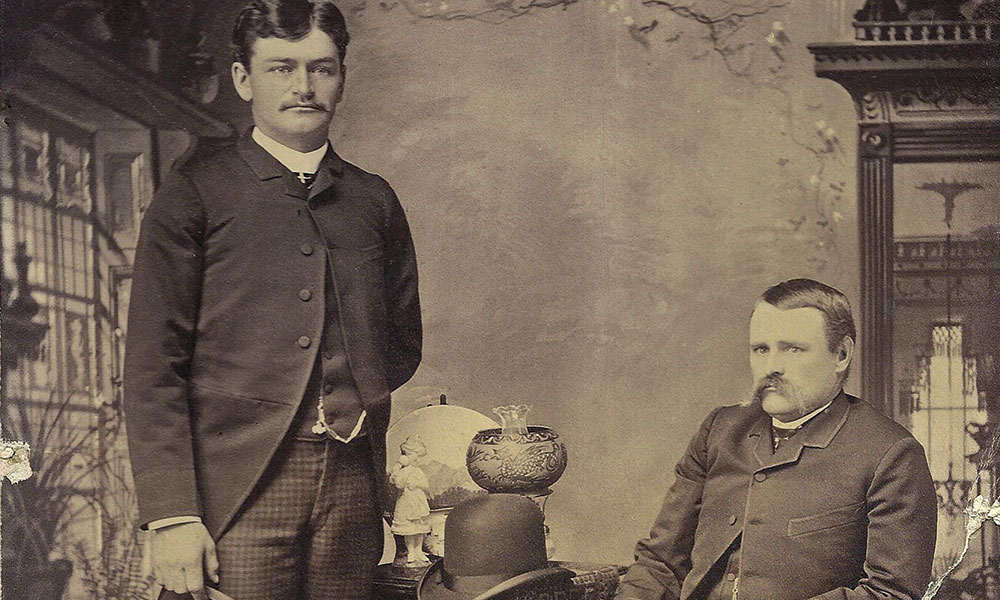 Josiah "Joe" Hazen is best known for leading a posse that chased the Wild Bunch after the gang robbed a Union Pacific train near Wilcox, Wyoming, in June 1899.
At the age of 17, in 1872, the Illinois-born Hazen found himself in Fort Worth, Texas. After six years working as a cowhand, he became foreman in charge of moving Sam Boyd's 2,400 cattle onto a range 20 miles west of Wyoming's Fort Fetterman.
In this era of open-range cattle operations, and during his 12 years as foreman, Hazen developed a keen eye for evidence of cattle rustling. His detective and tracking skills helped him earn his deputy sheriff role, under Converse County Sheriff John T. Williams, in 1890.
That November, Hazen married Nancy Burlingham. Two weeks after the wedding, four prisoners overpowered the deputy at the jail. Alerted to the commotion, the sheriff ended the ruckus. Embarrassed, Hazen vowed never to let such an episode repeat itself.
Hazen left office the next year, and he bought and ran the Elkhorn Stables in Douglas. But he missed public service. In 1892, he won election as Wyoming State Representative. He immediately jumped on the controversial "Arid Land Bill" to cede federal rangelands to various states, including Wyoming.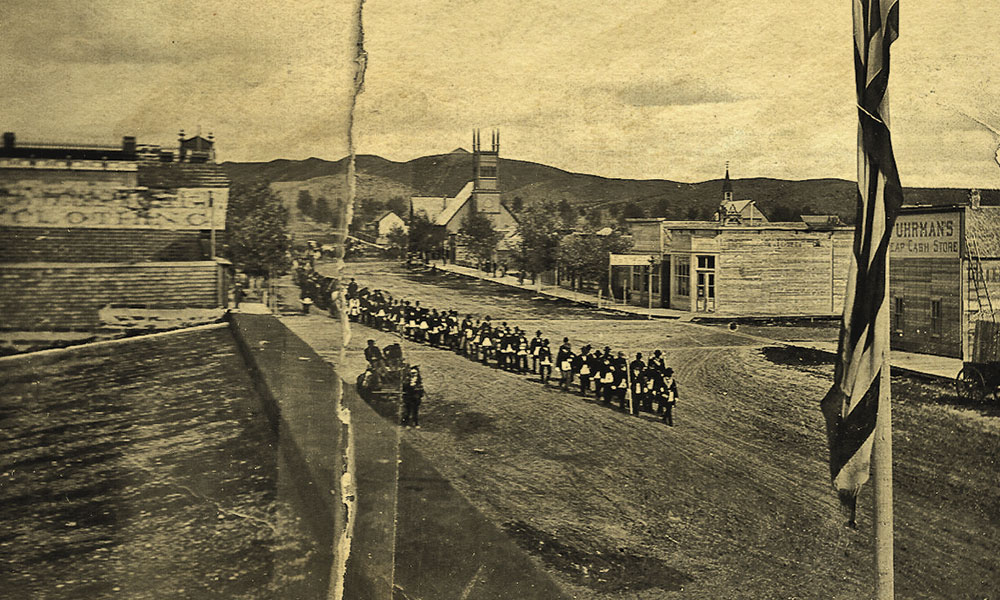 His proposal would have protected homesteaders and small-scale ranchers, but left the majority of the land as open range. The bill never passed.
Disheartened by state politics, Hazen returned to his livery business. He discovered local politics to be more suitable when he became councilman for Douglas in 1895. He would parlay that experience into earning him the county sheriff badge in 1896.
Hazen was also a prospector. He located copper near War Bonnet Peak, and he and his partners formed the Douglas Mining and Milling Company.
As Converse County sheriff, Hazen possessed courage and tenacity that was unsurpassed. To help rancher James C. Shaw recover his stolen calves, Hazen spent two days in a blizzard without winter gear. "…like every old-time cow-puncher," Bill Barlow's Budget reported, "he was equal to the emergency."
When Hazen tracked the rustlers down, he found them with about 30 calves hidden in a remote ravine in the mountains. He transported R.W. Reed and John Olson to jail in Cheyenne.
Hazen's notoriety arose, however, once he died in the line of duty. On June 6, 1899, the Wilcox train robbers killed this brave sheriff in an ambush north of Casper, fatally shooting Hazen in the stomach, with the bullet hitting his liver and exiting near his spine. Wyoming newspapers everywhere paid tribute to the lawman.
"The conventional declaration that 'his death is universally regretted' is in this case an absolute truth," Hazen's obituary in Bill Barlow's Budget stated. "Possessed of a sunny disposition which led him to look on the bright side of life, Joe's kind words and hearty laugh have brushed the cobwebs of care and sorrow from the mind of more than one of us during his residence among us…. He died a martyr to his fidelity as an officer, and in the discharge of his duty."
Born and raised in Oregon, Jefferson Glass is the author of the Spur-winning nonfiction book, Reshaw: The Life and Times of John Baptiste Richard.