Jerry Enzler's new biography of Jim Bridger, and new histories of Lewis and Clark, the grand masters of Western art, war on the central plains and Max McCoy's latest Western.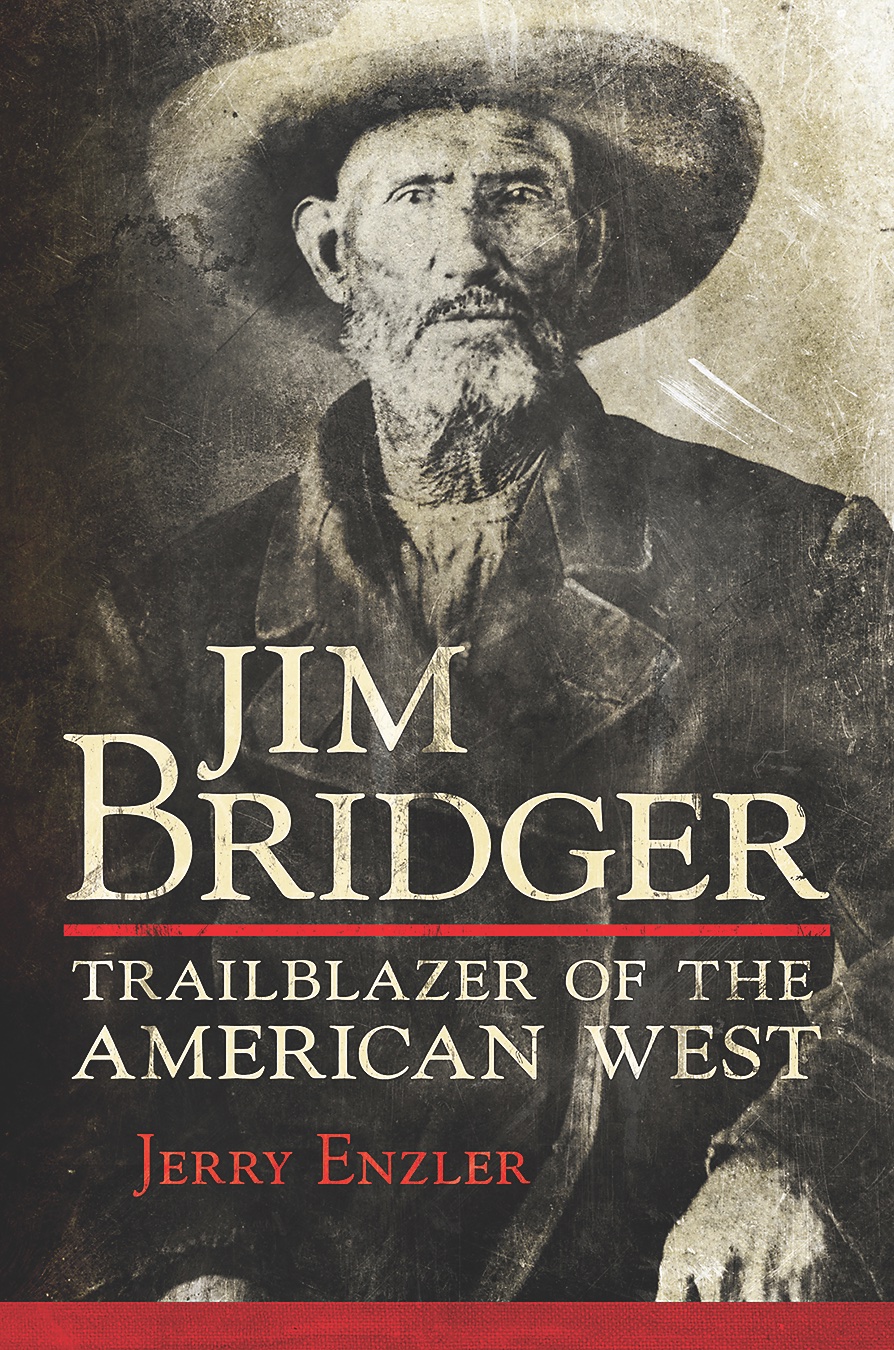 In my earliest days of reading American history, biography was a staple of my education. A bio of a teenage Bridger inspired my interest in mountain men and trailblazer history. Since then, I have had a great curiosity in the fur-trade era, but it has been many years since I enjoyed such an excellent profile of my first fur trapping hero. Jerry Enzler's Jim Bridger: The Trailblazer of the American West (University of Oklahoma Press, $29.95) is an outstanding biography, one of the best in Western history in the past year and should be on the reading list of everyone who is curious about learning more about the men and women—and processes—that built the United States in its first 100 years. 
In 2021, maybe more so than ever, biographies of 19th-century Americans such as Jim Bridger are needed for more informed context on our shared heritage, especially of the men and women who shaped pre-antebellum America. For many decades, the best-known historymakers of America's first century have received regular revision and reflection. The reasons for this are numerous, and include the profit margins for publishers, marketability and national and international recognition. But it is biographies like Jim Bridger by Iowa historian Enzler that we need more of on our shelves and in the university catalogues. In his lifetime, Bridger, the great trailblazer, was a well-known figure in the pantheon of early Western dime-novel heroes, but unlike Davy Crockett, Kit Carson, George Armstrong Custer, Wild Bill Hickok and Buffalo Bill Cody, Bridger was neither showman, martyr nor soldier. 
For scholars, researchers and buffs of the history of the mountain men who helped shape the West, Enzler's Jim Bridger is one of best biographies published in recent years. His literary style is highly readable, he provides a clear and detailed path to understanding his research and conclusions through his annotated endnotes and a thorough bibliography. Enzler's conclusions on Bridger provide context to many facets in a long life that spanned the United States expansion from Thomas Jefferson's era of exploration to the final, violent throes of Manifest Destiny. What is remarkable about the trailblazer's life is well-concluded by Enzler: "By 1860, Jim Bridger had become the most able scout and guide of his era and certainly one of America's greatest frontier heroes. He embodied the skill, bravery and individualism that the nation treasured." 
Will this be Enzler's only foray into mountain man history? Let's hope not. He is an excellent biographer and historian, and we would all benefit from more books from the Iowa author.
—Stuart Rosebrook
Explorers Reframed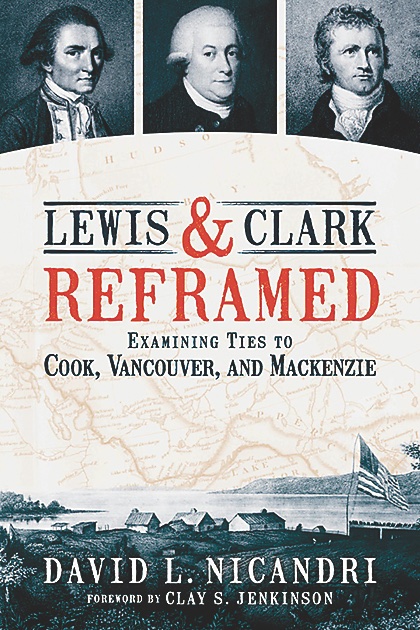 The story of Meriwether Lewis and William Clark, intrepid explorers of the American West, never fails to elicit fascination from history buffs and schoolchildren around the world. Historian and former Washington State Historical Society director David L. Nicandri takes an interesting new approach to the Lewis and Clark story in his book Lewis & Clark Reframed: Examining Ties to Cook, Vancouver and Mackenzie (Washington State University Press, $32.95) in which he examines their story in a fresh light. Nicandri has concluded that Lewis and Clark relied heavily on earlier explorers of the far Western regions like James Cook, George Vancouver and Alexander Mackenzie. And, in a careful analysis of the Lewis and Clark journals, Nicandri shows readers how these early explorers influenced the famous duo as well as how their travels helped to guide them across the Western expanses of the new country. 
—Erik J. Wright, assistant editor of  The Tombstone Epitaph
In Awe of Western Grandeur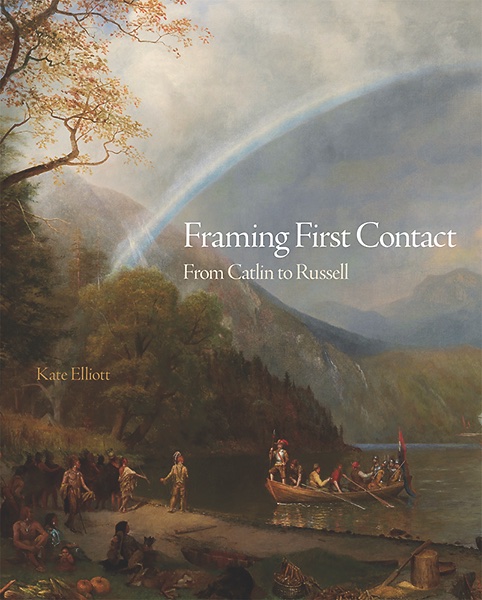 If you've ever stood mesmerized before a canvas by Bierstadt, Russell, Remington or another fine Western artist, this book is for you.  In her deeply researched study of European and American artists' depictions of Native peoples of North America, Kate Elliott finds it important to consider not only "who tells your story," but who paints it, as well.  Framing First Contact, From Catlin to Russell (University of Oklahoma Press, $39.95) examines the "visual imagery" that whites create when they encounter American Indians, from "First Contact" paintings such as those of John Vanderlyn and George Catlin to works of the early 20th century. While most of these images were accepted in their time as straight documentary history, Elliott shows that they are better understood as the lens through which the dominant Euro-American culture sees the "Other." Richly illustrated in color, this work shines a light on the space between cultures and how it is revealed in art. 
—Nancy Plain, author of  Sagebrush and Paintbrush—The Story of Charlie Russell, the Cowboy Artist
War on the Central Plains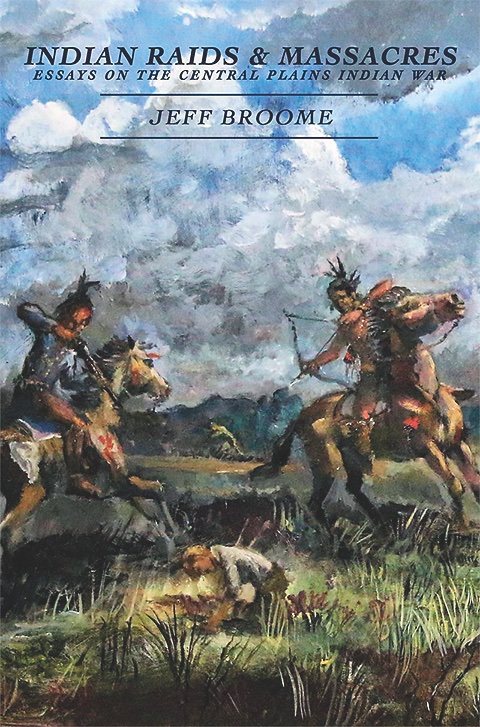 Historian Jeff Broome, a familiar name to those in the trenches of the American Indian Wars, has just released his latest book, and it is impressive. Indian Raids and Massacres: Essays on the Central Plains Indian War (Caxton Press, $24.95) clocks in at 520 pages and presents an extensive collection of research from the author of Dog Soldier Justice: The Ordeal of Susanna Alderdice in the Kansas Indian War (2003) and Cheyenne War: Indian Raids on the Roads to Denver, 1864-1898 (2013). Indian Raids and Massacres is not a narrative history, but rather a hefty collection of independent essays on the subject. Broome is careful to present perspectives from the Anglo settlers as well as those of the Native people in his book which is thoroughly sourced and illustrated.
—Erik J. Wright, assistant editor of  The Tombstone Epitaph 
Winchester '73 With a Twist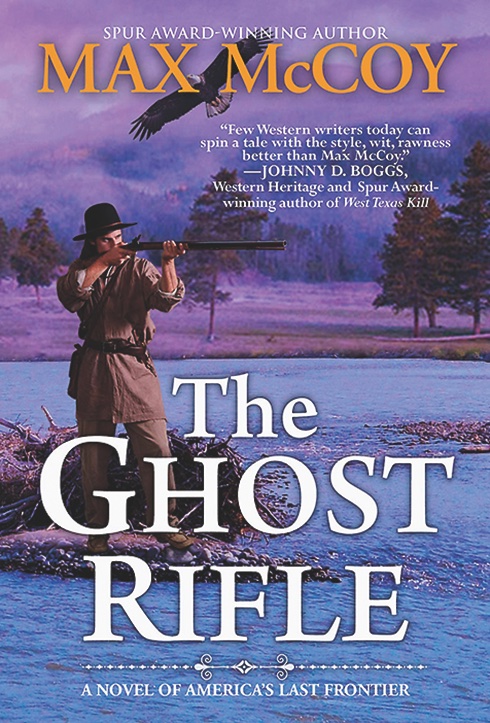 Director Anthony Mann's Winchester '73 (1950) is a classic revenge Western film that transformed actor James Stewart into a tough, borderline psychotic Western hero. But don't think three-time Spur Award-winning writer Max McCoy is stealing from Hollywood. Sure, Jacques Aguirre, an apprentice gunsmith and Basque adventurer, spends most of his time in The Ghost Rifle (Pinnacle, $8.99) trying to get his stolen rifle back, but McCoy renders a highly engaging 1820s adventure—wild, romantic and bloody. McCoy, who teaches journalism at Emporia (Kansas) State University, kicks off an exciting series (the sequel, American Odyssey, is scheduled for publication in February) with a bloody, character-driven, wonderfully crafted novel.
—Johnny D. Boggs, author of A Thousand Texas Longhorns
Rough Drafts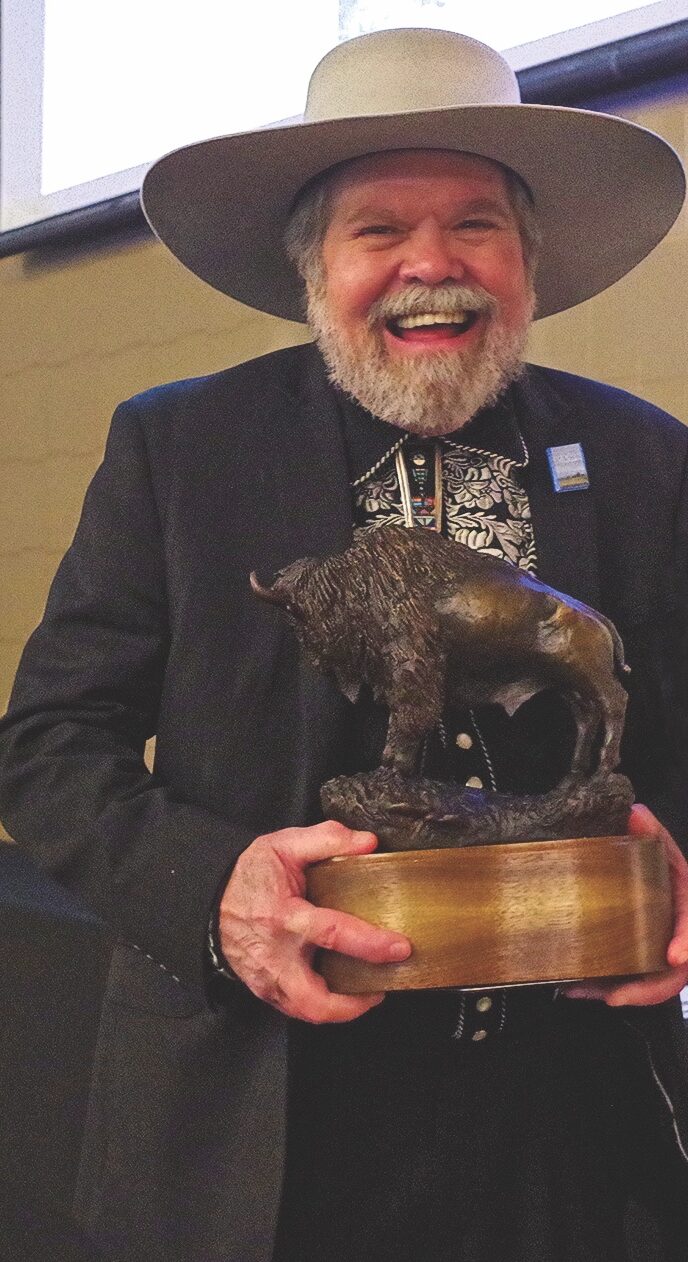 On September 28, 2021, our greater community of historians lost one of its most enigmatic leaders in the field of Western history. Will Bagley, who died suddenly from a stroke in Salt Lake City at the age of 71, was known for his great sense of humor, encyclopedic knowledge of Western trail history, his determined research methodology and superior writing skills. 
Executive director of Western Writers of America Candy Moulton remembers her fellow historian and good friend Bagley as a man who had "the most generous spirit imaginable. He was a master of the archives and saw part of his historical contribution as one that furthered the historical record." Moulton adds, "Will was the expert on Western trails, and he helped me and countless others expand our own knowledge by willingly looking up a detail, sending a quote or even sharing voluminous pages of information he had gathered during his career. I am forever indebted to him."
Bagley, who wrote or edited 25 books on overland emigration, frontier violence, railroads, mining and the Mormons, also contributed from 2000 to 2004 more than 225 history columns to the Salt Lake Tribune. He rafted down the Mississippi River in 1969, performed country music from Wyoming to Nevada, and worked as a journeyman carpenter. In 1991, Bagley, who was awarded most of the major awards a modern Western historian could receive, including three WWA Spurs for Best Western Nonfiction Historical book, said his favorite was the Western Writers of America's Owen Wister Award.
 —Stuart Rosebrook
Building Your Western Library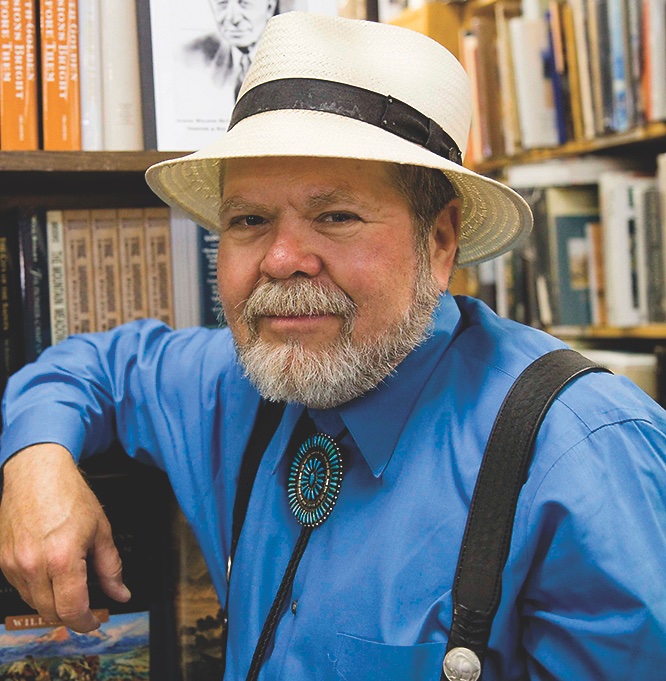 American Myth Buster — Will Bagley— A Tribute
Terry A. Del Bene is the author of The Donner Party Cookbook, A Guide to Survival on the Hastings Cutoff. With the death of Will Bagley, we lost one of the genuine giants among Western historians. The hallmark of Will's work was his dedication to detail, his clear writing style and portrayal of the participants in history as they really were. He taught me that we can do better in our use of historic documents. Here are five titles to look for.
1 Blood of the Prophets: Brigham Young and Massacre at Mountain Meadows (University of Oklahoma Press, 2004): This work is a masterpiece, receiving six book awards. Despite well-funded attempts to refute Will's work, this remains the definitive study of the massacre.
2 South Pass: Gateway to a Continent (University of Oklahoma Press, 2014): Will's research weaves the stories of a Who's Who of the Westward expansion. This is a fine introduction to the complexities of the opening of the West.
3 Overland West: The Story of the Oregon and California Trails (University of Oklahoma Press, 2010 & 2012): These two volumes are the best available concerning the Oregon and California Trails. They are easy to read with meticulous footnotes. 
4 The Whites Want Every Thing: Indian-Mormon Relations 1847-1877 (The Arthur H. Clark Company, 2019): This is Volume XVI in the outstanding Kingdom in the West series of books edited by Will Bagley, and an excellent discussion of an underexamined topic.
5 Always a Cowboy: Judge Wilson McCarthy and the Rescue of the Denver & Rio Grand Western Railroad (Utah State University Press, 2008): The book is a biography of the man who transformed the railroad from receivership to a mid-20th-century powerhouse.