The Many Faces of the Mountain Man
A year ago, True West's cover featured the fine art painting by ZS Liang titled Mountain Man. Liang's masterpiece is from the Peterson Family Collection at Western Spirit: Scottsdale's Museum of the West. The Chinese-born and American-trained artist, well-known for his dedication to field research and historical accuracy, has received national and regional awards for his Western art.
After the issue's publication, the magazine received several letters with opinions that Liang's mountain man's features "were too darn pretty." In response, we asked readers in the February-March 2021 issue's "Shooting Back" column to send in their opinions and favorite images of a mountain man. 
We also asked Ted F. Belue, a Daniel Boone and mountain man/long hunter historian, and renowned Western and frontier America historical artist David Wright to share their expertise on the subject in both words and art (see the David Wright: A Search for Historical Truth article).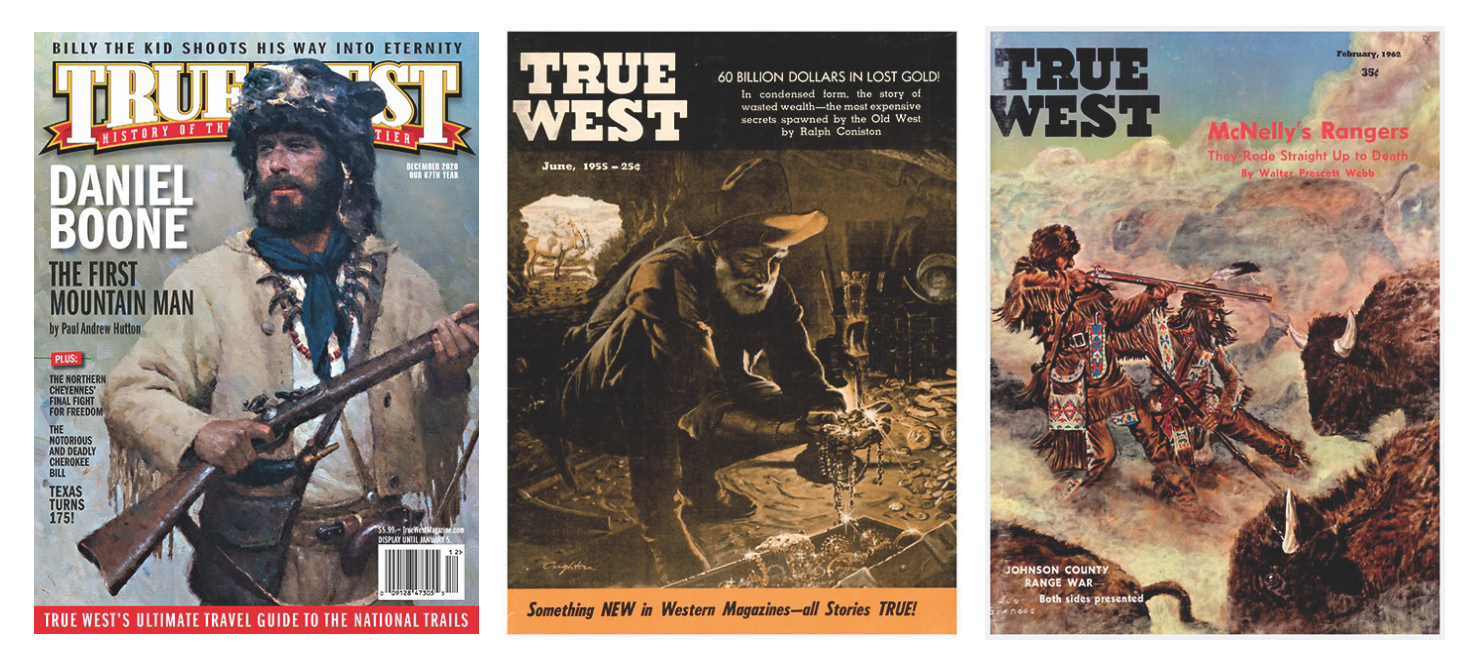 Here is a selection from the responses we received. What is your opinion? 
While I thought the mountain man gracing the December cover was perfect, I'd also like to suggest the attached beautiful man! This is a signed print by artist Jim Thomason, of my old friend Burt Marchman, aka "Big Medicine." I think Burt's passed away now, but he was a fixture at the Fort Bridger Mountain Man Rendezvous gatherings in the '70s and '80s.  He resided in Big Timber, Montana, and lived the mountain man life part-time. He was also a jovial, bigger-than-life (big man too) storyteller, and a wonderful, kind soul. Thanks for your consideration!
—Rachelle "Rocky" Gibbons (Central, Utah)

In the February-March 2021 issue, you asked readers for images of their favorite not-like-a-model-looking mountain man. Here's mine: Jack Dalton, the Alaska pathfinder who put snowshoes on his horse.
—Michael  Engelhard (Fairbanks, Alaska)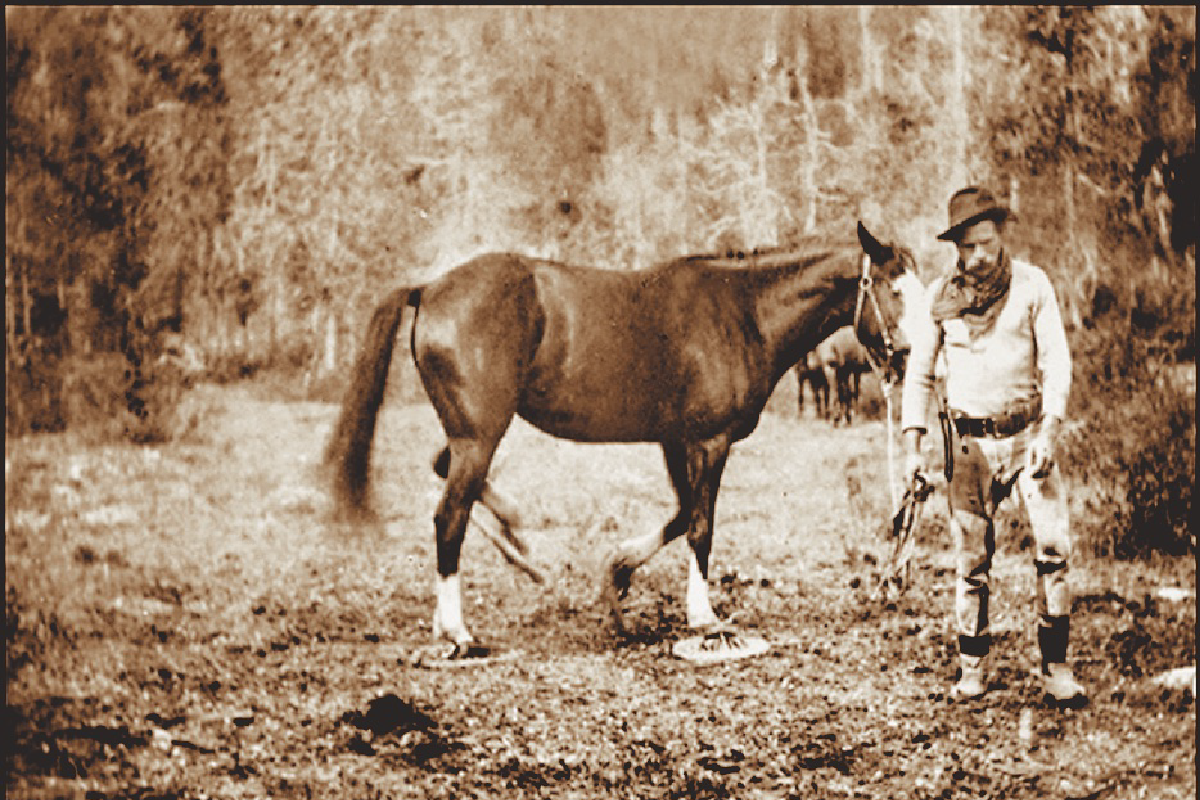 Thanks to all who sent in their mountain man submissions. We are glad for the inspiration, and we believe you will be inspired by our features in this issue on Jim Bridger, the mountain men, desert prospectors and latter-day frontiersmen and women who sought their fortunes in gold on Cape Nome's Arctic shores of the Bering Sea. Their courage, bravery, determination and even foolhardy craziness helped build a nation, and we are all better knowing more about them through their words, photos and art. 
Speaking of inspiration, we reviewed the magazine's archives and discovered that in the 1950s prospectors were featured on the cover four times—the first a Taylor Oughton illustration in June 1955—while it took until February 1962 before artwork of mountain men by Joe Grandee graced the magazine's cover. 
Though there was only one published letter with a differing opinion about the appearance of a mountain man, I gather that you thought it might represent stronger feelings. Mr. Cajero (the letter writer) summed up his feelings that the face done by the splendid artist ZS Liang was "too darn pretty." Riding his thought, I am submitting an alternate mountain man version, one certainly not so "pretty." He is Frenchie–The Bear Kisser. The title reversal was done by Frenchie's buddies around the campfire. Your idea of the image submission effort was stimulating—certainly enough to pull this artist away from the business at hand and onto something fun.
—H.C. Zachry (Abilene, Texas)