His personal belongings tell a lot about the big man.
The wooden crate is 8-by-8-by-8 feet. 
Inside the oversized box are bag after bag of unopened fan mail, all addressed to the same man.
Some have real addresses; others just say "John Wayne, Hollywood, California," but all 300,000 letters were delivered in those last days in 1979 as one of America's icons was dying of cancer.
The letters came from every state and many foreign countries. John Wayne, who made a point of always answering his fan mail, never got a chance to open them and they've stayed in their mail pouches all these years.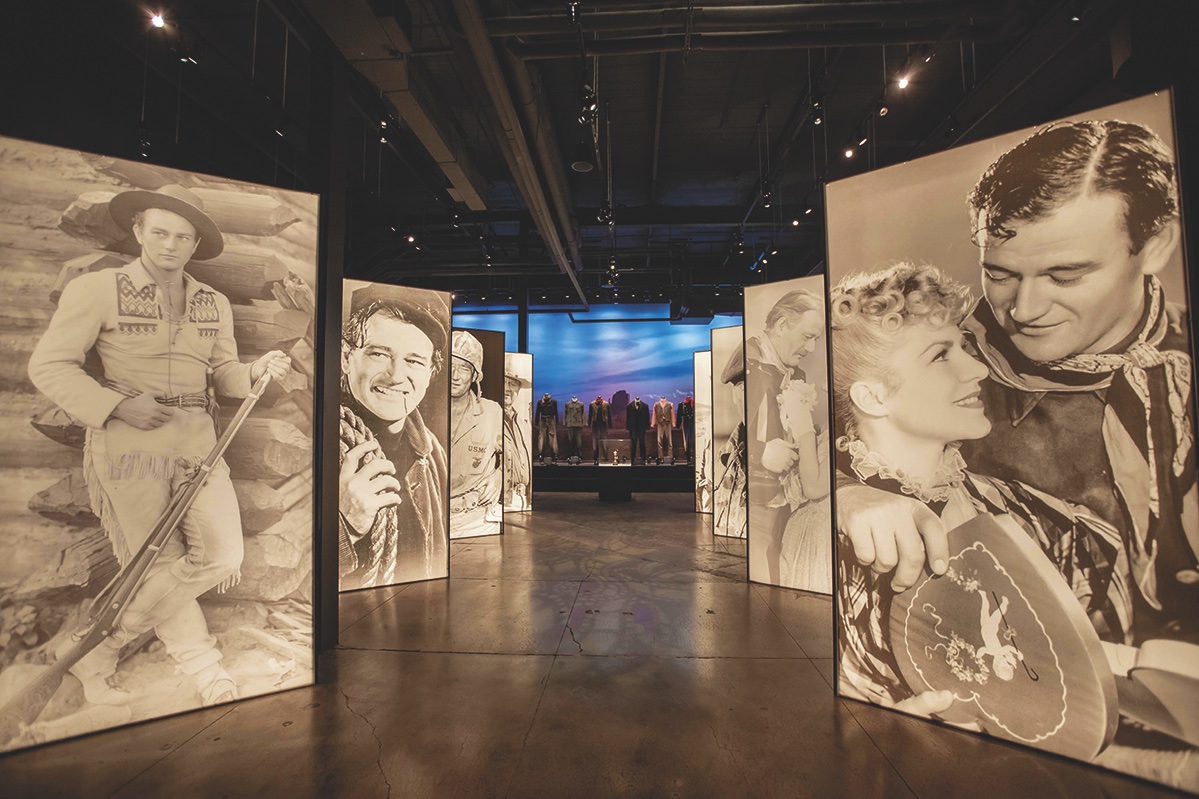 It must take your breath away to stand in front of that crate and realize how loved The Duke was. But that's just one breathtaking moment for visitors in Fort Worth, Texas, at one of the West's newest museums: John Wayne: An American Experience.
That crate, along with a warehouse full of Wayne's belongings—from scripts to costumes to his Academy Award to his Presidential Medal of Freedom to film clips to family items—stayed packed away until 2003, when his family started going through everything.
"We didn't plan a museum, but to preserve the items," notes Amy Shepherd, a longtime family friend. "In 2017 we did a pop-up in Nashville during A Country Christmas and had 5,000 visitors in 40 days. In 2019 we did a pop-up in Las Vegas during the National Rodeo and had 30,000 visitors in seven days. It was just a fantastic response." 
Wayne's youngest son, Ethan, then was convinced the best place for a full-time museum was the Stockyards in Fort Worth, which already had made a name for itself as a Western tourist draw.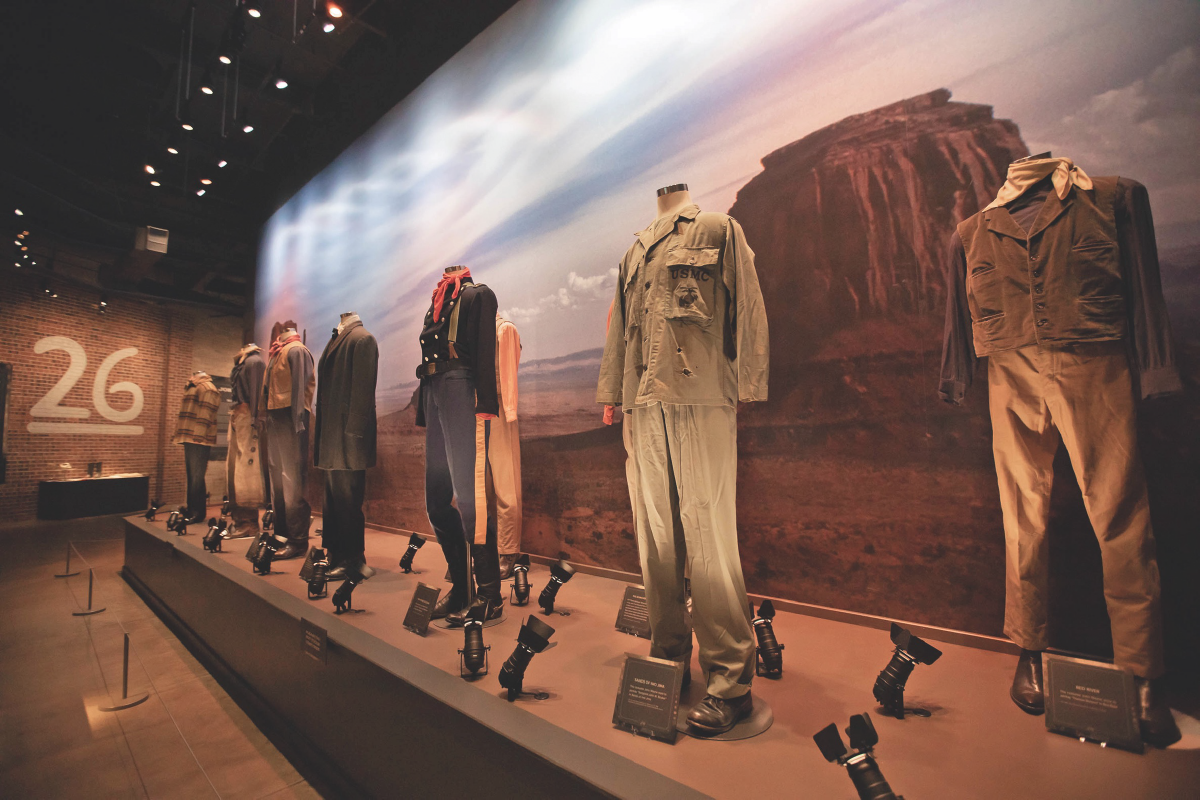 The John Wayne museum opened its doors December 4, 2020, and even though the nation was in the midst of a pandemic, the response was immediate and gratifying. On May 26, 2021, Fort Worth declared this birth date as John Wayne Day, and it's expected to become an annual celebration. (The John Wayne Birthplace Museum is in Winterset, Iowa.)
"We hope to make his birthday celebration a fundraiser for the John Wayne Cancer Foundation that his family founded in 1985," Shepherd says.
The museum promises an intimate experience with "one of the greatest male stars of classic American cinema."
Although some of Wayne's views on race and social issues have caused controversy, most people come to see the life of a rugged American icon.
"We see lots of families because people like to share John Wayne with their children and grandchildren," Shepherd notes. "John Wayne believed in civil discourse and free speech, and he thought it wasn't about party, but about being an American patriot." 
Jana Bommersbach has earned recognition as Arizona's Journalist of the Year and won an Emmy and two Lifetime Achievement Awards. She cowrote the Emmy-winning Outrageous Arizona and has written three true crime books, a children's book and the historical novel Cattle Kate.