It has become somewhat of a tradition at True West magazine to do a mountain man on the December cover. In the past two decades we have run at least a half dozen and they are always quite popular and invariably best sellers. That's not to say we don't receive a little criticism.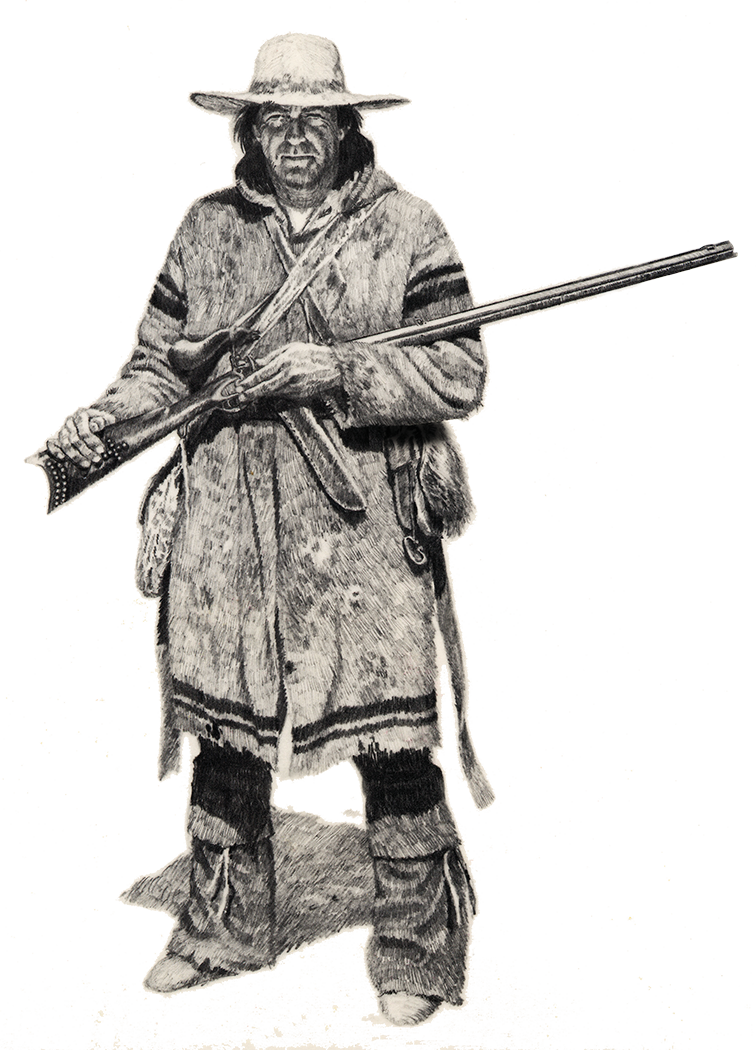 Last year's cover (see the Shooting Back article, December 2020, "Daniel Boone") got some blowback because more than a few of our readers considered the cover boy to be "too darned pretty" and not "authentically rough enough," which begs the question: did the mountain men all wear scruffy ZZ Top beards? (For that answer, see the David Wright: A Search for Historical Truth article)
If there's one thing we pride ourselves on at this magazine it's getting to the historical truth, warts and all. And for our cover artist in this issue we went to one of the very best in the historical accuracy business.