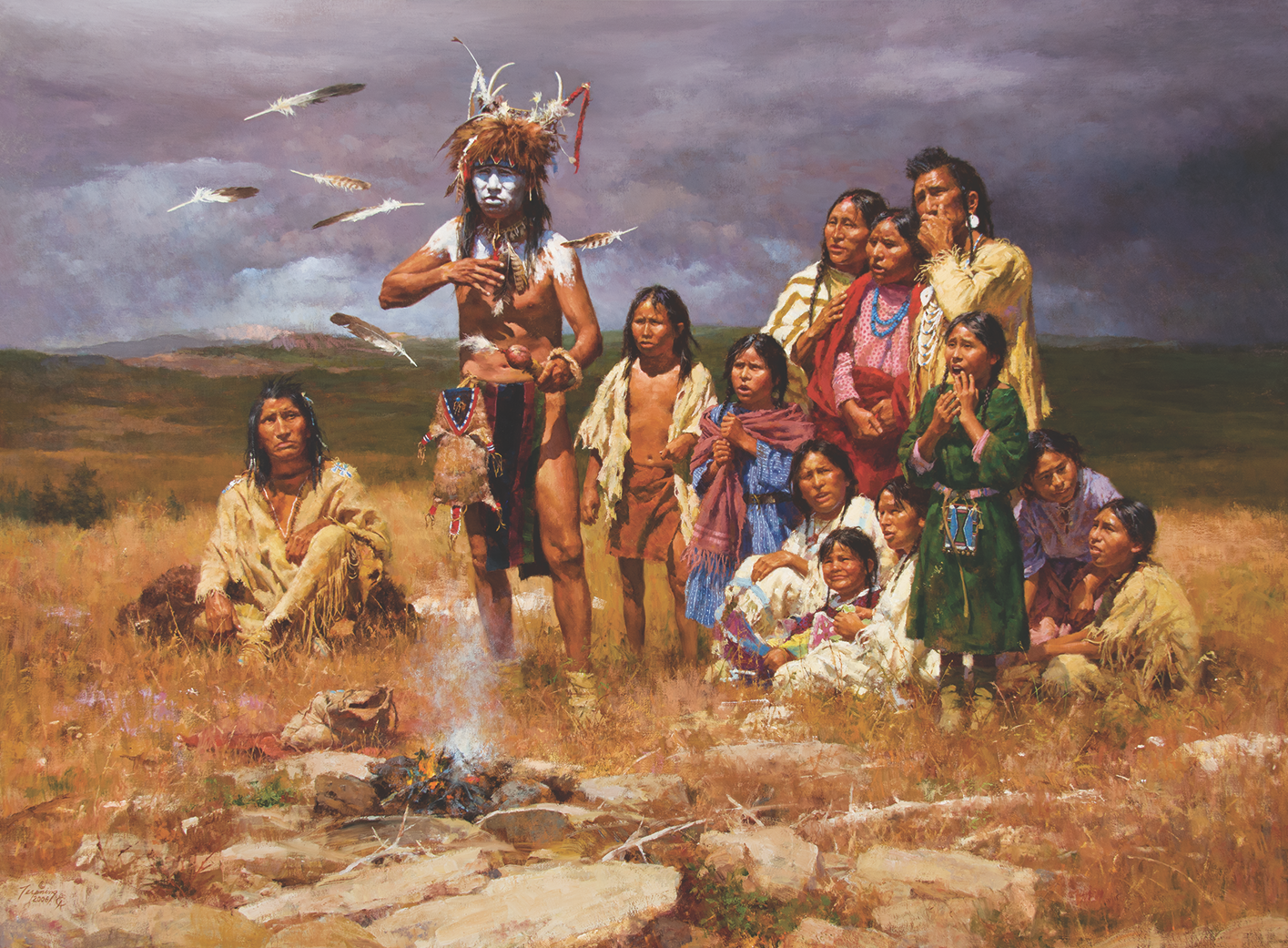 With the rise of photography in the second half of the 19th century, art no longer needed to be a visual record. One result was the Impressionist movement, considered the most significant development in art after the Renaissance. What distinguished the Impressionists' work was not just their techniques but the impressions their paintings evoked. Their experimentation also influenced Western artists, who moved away from literal, almost photographic, depictions in their work. The impact of Impressionism could be seen in many of the works at this year's Scottsdale Art Auction on April 8 and 9. 
Established in 1915, the Taos Society of Artists stimulated the development of Taos as a major center for Western art. Its members were also influenced by Impressionism, which can be seen in pieces by members of the society sold at the Scottsdale Art Auction. Joseph Henry Sharp's Indian Couple in Interior captured $220,000, and E. Irving Couse's painting Moonlight—Pueblo de Taos hammered out at $140,000. Among the Adobes—Taos and Indian Riders, works by fellow society founders Oscar Berninghouse and William Dunton, brought $45,000 and $35,000, respectively. The influence of Impressionism can be seen in works by non-society members Edgar Payne (Arizona Indians, which went for $438,750), and Frank Tenney Johnson (The Rimrock Rambler, which brought $585,000).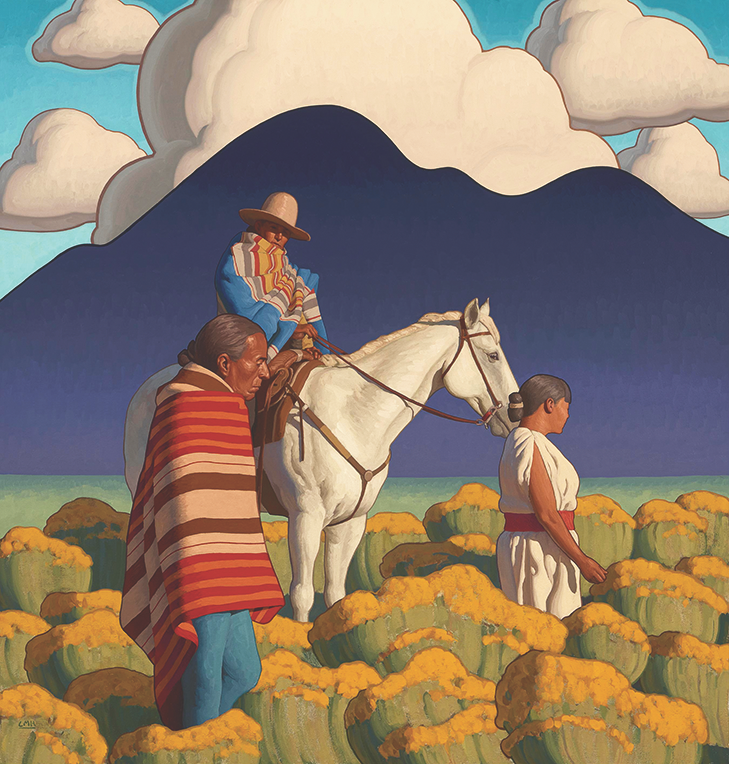 The Impressionists broke ground for Abstract Expressionism and other adventurous art movements in the century that followed. Those new approaches to art were reflected in many of the paintings at the auction, some of which sold for twice as much as estimated. Logan Maxwell Hagege's All the Wild That Remains brought $160,000, although originally expected to bring $80,000. Ed Mell's abstracted images of Western landscapes and flowers also did well, with Night Bloom greatly exceeding its high estimate of $25,000 by pulling in $50,000. Eric Bowman's impressionistic A Beautiful Day, at $65,000, more than doubled its high estimate of $30,000. Tony Abeyta's Copper Valley, Chamise Blooms, estimated to bring in $7,000, went for $17,000. 
Impressionism has played its part in the American West, influencing many of its artists. And when the final gavel fell on April 9, traditional and contemporary Western art at the Scottsdale Art Auction had rounded up a total of over $14 million. 
All Images Courtesy Scottsdale Art Auction 
UPCOMING AUCTIONS
July 12-14, 2022
Collectible Firearms & Militaria
Morphy Auctions (Denver, PA)
MorphyAuctions.com • 877-968-8880
July 23, 2022
The 2022 Coeur d'Alene Art Auction
Grand Sierra Resort (Reno, NV)
CDAArtAuction.com • 208-772-9009
August 26, 2022
Premier Firearms Auction #86
Rock Island Auction Co. (Rock Island, IL)
RockIslandAuction.com • 800-238-8022