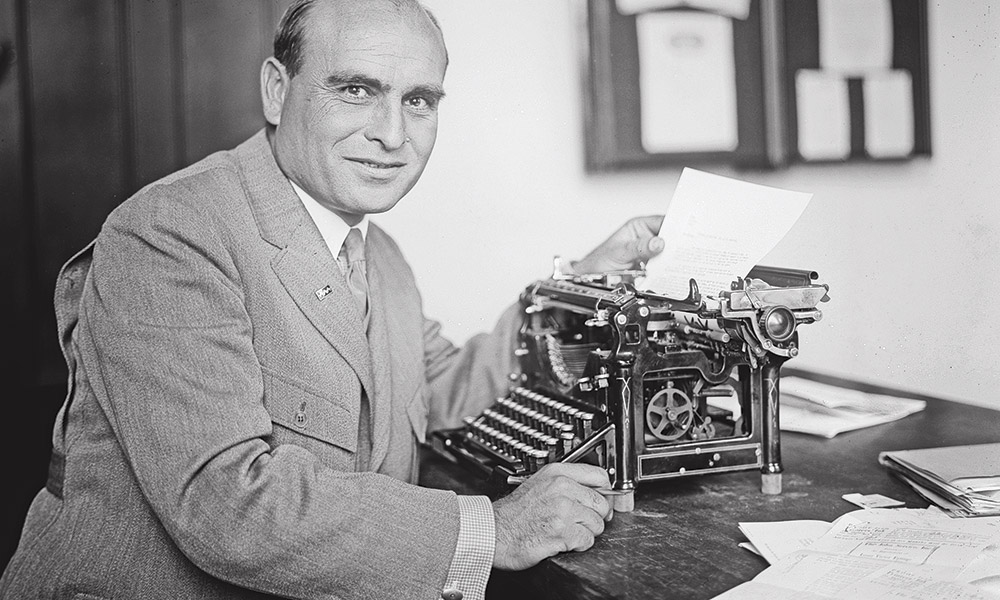 Perhaps the most cold-blooded conman early Arizona ever knew, Louis Eytinge suffered from tuberculosis and had two months to live.
He should've died unknown, another bankrupt soul in a rugged land struggling to emerge from its frontier past.
Yet upon entering Yuma Territorial Prison in 1907, a place where, Ohio papers claimed, "weaklings died and the strong men went mad," prisoner No. 2608 made a remarkable comeback.
By 1922, he was celebrated nationwide.
He ended up in prison after a picnic with boarding house roommate John Leicht resulted in the barber's decomposing body being found in the desert, along with chloral hydrate, chloroform and an "E"-embroidered handkerchief. Louis reportedly laced Leicht's whiskey with chloral hydrate (knockout drops) and held a chloroform-soaked hanky over his face to steal his money.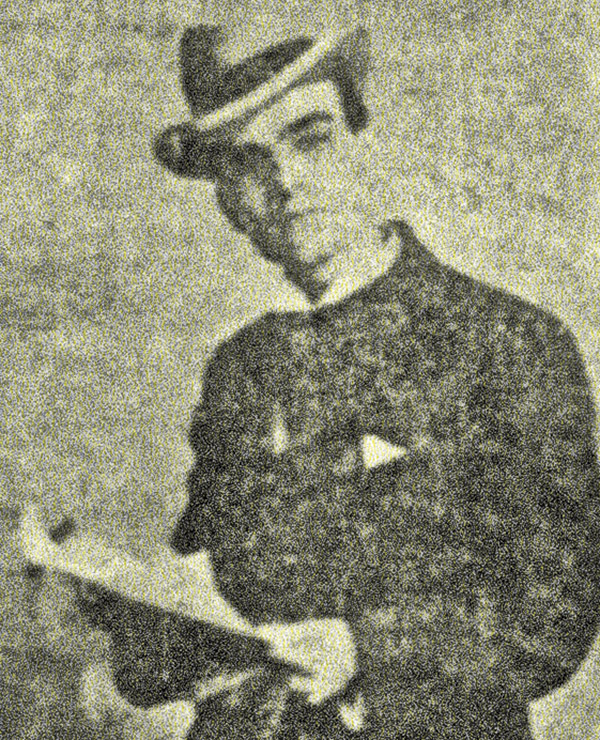 On April 8, 1907, detectives corralled Louis in San Francisco, California, where he'd been "spending money along the tenderloin like a Nevada mining millionaire," The San Francisco Call reported.
"You got me none too soon," Louis said. "If you had given me 'til next Saturday, I would have floated about $2,000 of phony paychecks and have cleaned up for a trip to Honolulu."
The trial mesmerized Arizona Territory. Louis fed the sensation with provocative statements, including calling the prosecutor a "human vampire."
The jury didn't buy Louis's insanity claim, and, in May, convicted him of first-degree murder, carrying a life sentence.
Born in Dayton, Ohio, in 1878, to actors Harry Eytinge and Ida Seebohm, who divorced when he was three, Louis reportedly chose crime after watching his father play a British forger in a play, historian James Kearney claimed.
Reform school did nothing to change the teenager's thieving ways. He briefly attended college at the University of Notre Dame and joined the Navy, but got thrown out for stealing. After serving time at Ohio State Prison, he returned to crime before he got caught and jailed in Arizona Territory.
When he was moved to the Florence prison, he started a direct mail business selling horsehair curios made by Mexican and Indian inmates to Southwest retailers. In his 16 years of confinement, he earned up to $5,000 a year.
Louis had a gift—bringing people to his side. Arizona Gov. George W.P. Hunt solicited the inmate's advice about crime legislation and rehabilitation. Universal Pictures filmed Louis's story about a safe blower, 1922's The Man Under Cover.
Released on parole in December 1922, he married Pauline Diver, whom he had met through a prison correspondence course. By 1927, he had cleaned out Diver's bank account and split.
His last romance, with a nurse in Los Angeles County, earned him a conviction of grand theft in 1933 and prison time.
His trail went as cold as his kiss until news out of Pennsylvania reported the 60 year old had died there, on December 17, 1938. The heartless criminal had died of heart failure.
Leo W. Banks will talk about Louis Eytinge at the "Western History Symposium" in Prescott, Arizona, on August 4, hosted by Sharlot Hall Museum and the Prescott Corral of Westerners International. Based in Tucson, Leo is the author of the Spur-winning Double Wide Mystery novel and True West's column True Western Towns.
https://truewestmagazine.com/good-mail-service-old-west/