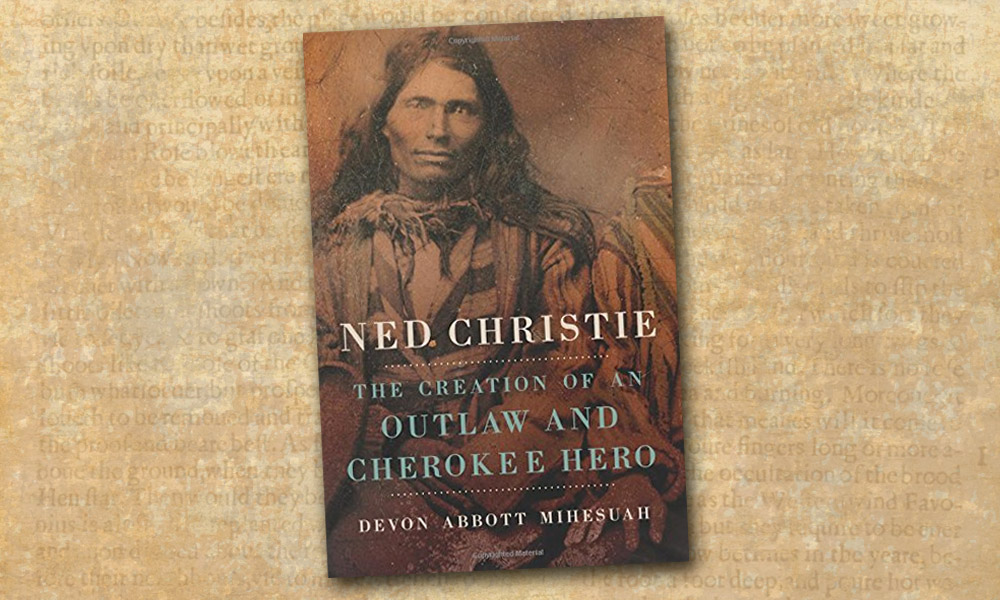 A victim of the fake news of his time, "outlaw" Ned Christie now has a biographer who separates the known facts of his life from the embellishments after his death.
In Ned Christie: The Creation of an Outlaw and Cherokee Hero (University of Oklahoma Press, $29.95), Devon Abbott Mihesuah provides a nuanced, well-researched profile of the one-time Cherokee statesman accused of ambushing a Deputy U.S. Marshal in Indian Territory.
Charged with a crime he likely did not commit and fearing white man's justice, Christie evaded the law for five years before dying in a lawman siege of his fortified home.
Mihesuah demonstrates how outlaw myths evolve and how the journalistic wrongs done to Christie after his death matched the legal injustice done to him in life.
—Preston Lewis, author of The Memoirs of H.H. Lomax
https://truewestmagazine.com/the-odyssey-of-the-cherokees/