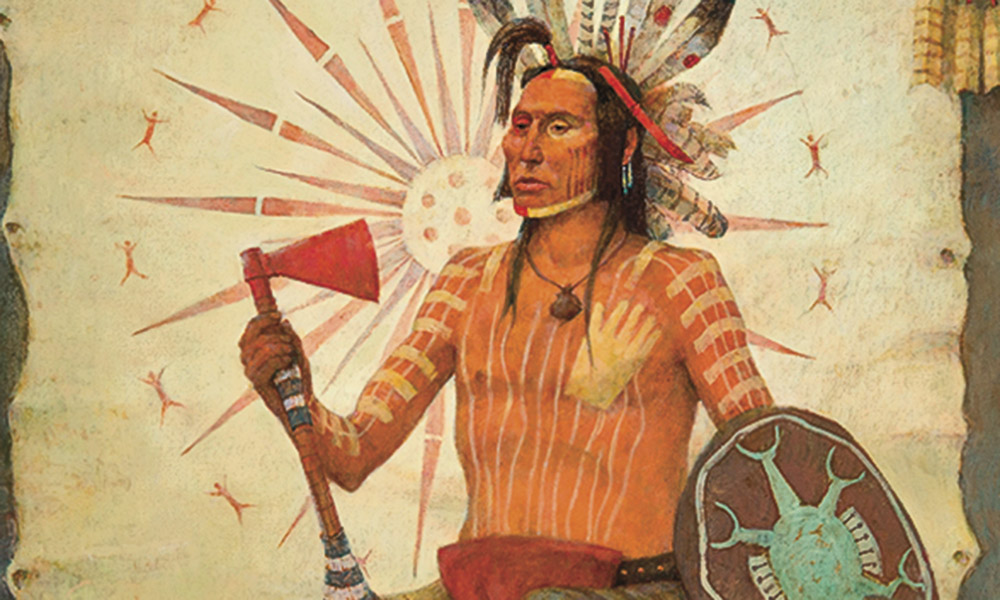 Mandan warrior Four Bears has been praised for his artistic genius, which may explain why artists of the Old West have felt compelled to portray him. Collectors at Arizona's Scottsdale Art Auction on April 7 purchased two examples.
"Among the most beautiful testimonies of the arts of the prairie" and displaying the "highest level of achievement that are known to this time" is how Four Bears's drawings were commended by ethnologists Horst Hartmann and Walter Krickeberg, respectively.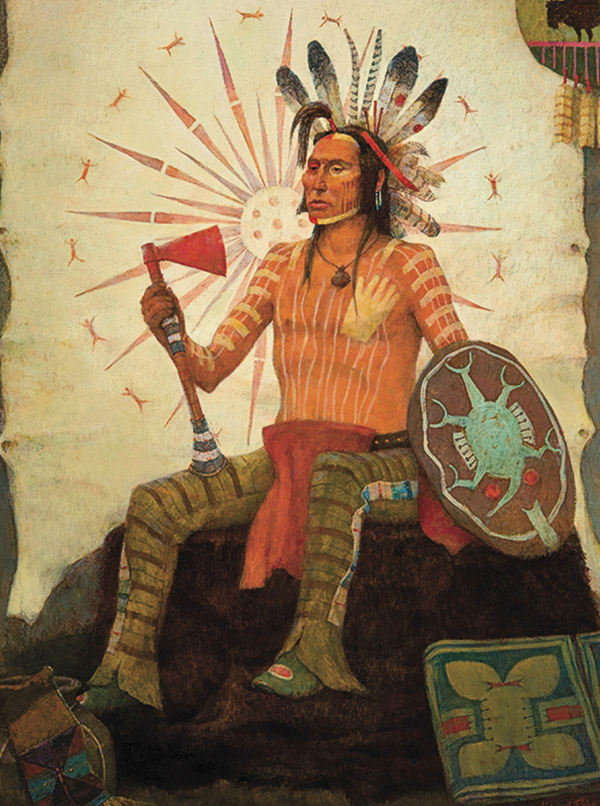 Yet George Catlin created controversy in our understanding of early Plains Indian art because of Four Bears. In 1957, ethnologist John C. Ewers theorized that a shirt Catlin claimed Four Bears had painted while Catlin was at Fort Clark in 1832, compared to Four Bears's pictographic records preserved by Prince Maximilian and Karl Bodmer the following year, revealed that Four Bears had undergone a phenomenal change as an artist, under Catlin's influence.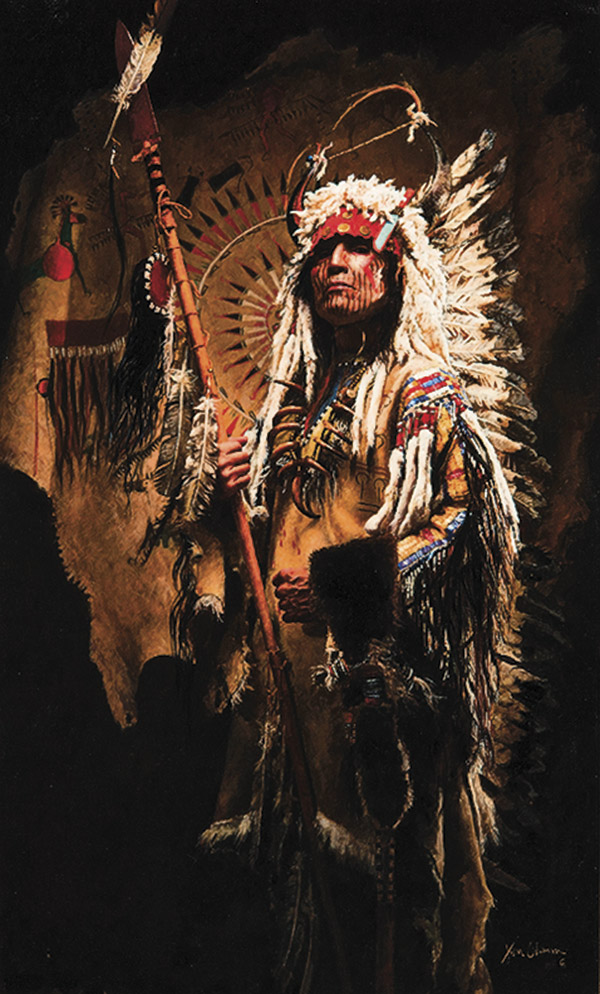 But Bill Holm undid Ewers's theory, at the 1984 Plains Indian Seminar at what is today's Buffalo Bill Center of the West, in Cody, Wyoming. Holm proved Catlin's shirt had been an "artifake" painted not by Four Bears, but by Catlin. He argued that Four Bears's unique style could not have been influenced by Catlin, but could possibly have been shaped by Euro-American representations over the nearly a century that the Mandans came in contact with explorers and traders.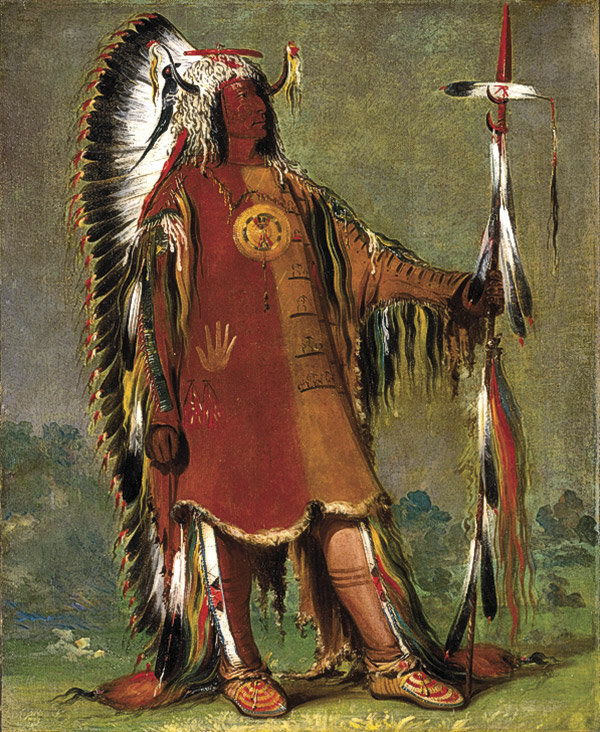 What has never been in dispute was Four Bears's superior talent as an artist. He retained the "flat, frontally oriented shoulder stance and decorative detail…in the true tradition of the pictographers of his country," Holm stated. While also creating, Holm added, "pictures with greater details of dress and more naturalistic representation than was usual in Plains Indian paintings…."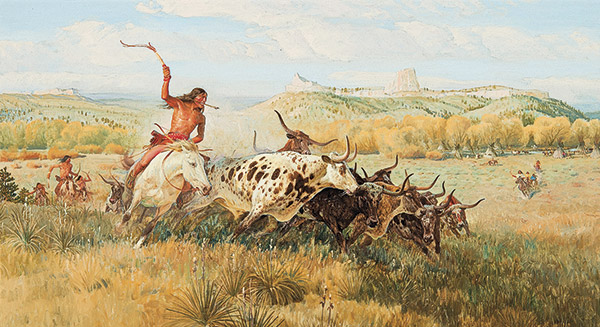 Four Bears went on to become the second chief of the Mandan tribe in 1836. The following year brought devastation to his tribe. Smallpox wiped out nearly everyone, including Four Bears, who died on July 30. The Four Bears preserved in paint does not show the scarred face he wore in death.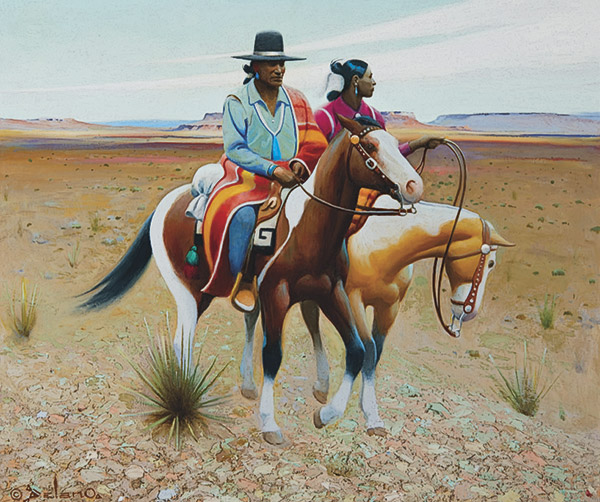 Collectors made $9.4 million on their Western and wildlife artworks sold at the Scottsdale Art Auction.
Upcoming Auctions
July 28, 2018
Western Art
Coeur d'Alene Art Auction (Reno, NV)
CDAArtAuction.com • 208-772-9009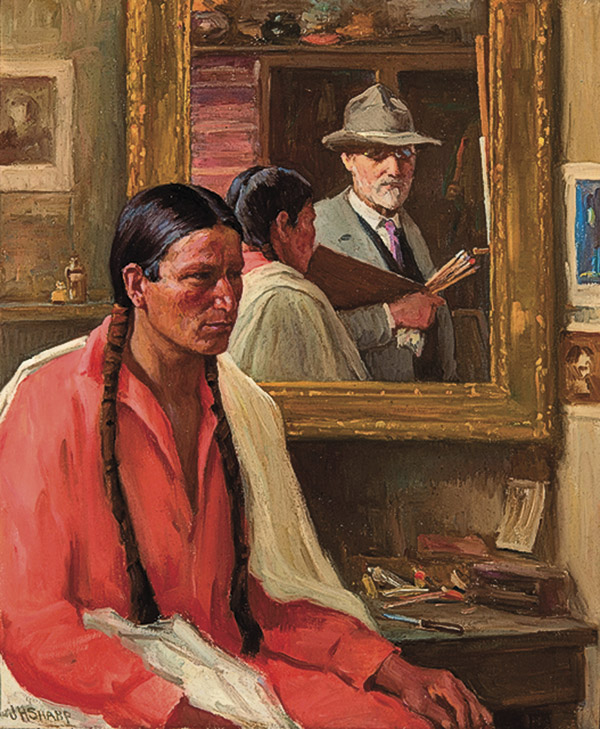 July 28-29, 2018
Vintage Movie Posters
Heritage Auctions (Dallas, TX)
HA.com • 877-437-4824
https://truewestmagazine.com/best-of-the-west-2018-art-collectibles/