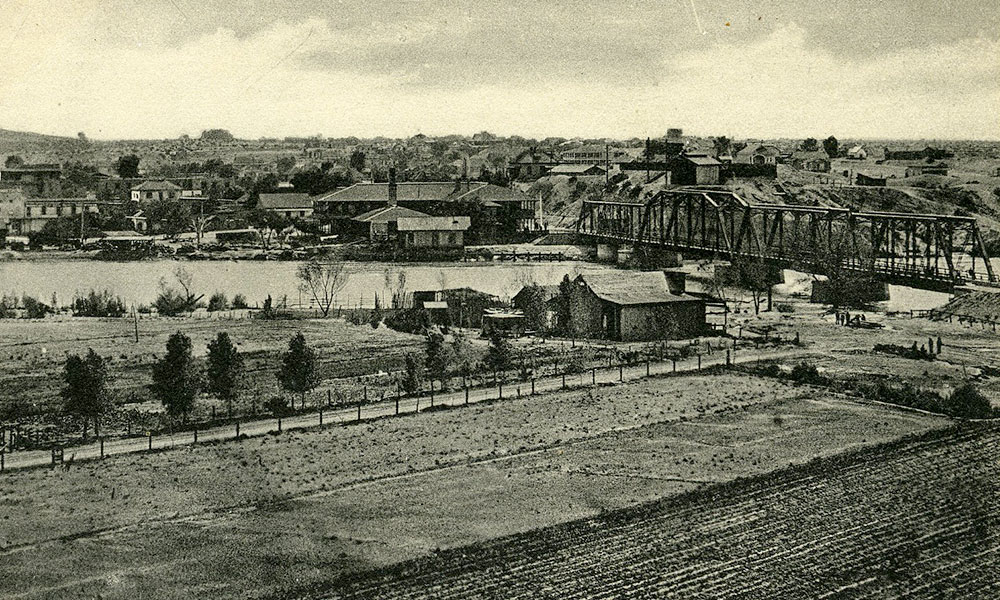 Louis J.F. Jaeger arrived at the storied Yuma Crossing in July, 1850 where he started a ferry business to transport California gold seekers and other emigrants across the Colorado River.
The Gila Trail was the southernmost transcontinental trail linking the East with the West and from 1858-1861 it would be a crossing for the Butterfield Overland Stage Line.
A small community grew at the ferry crossing and was called Jaegerville or Jaeger City. A few months later Ft. Yuma was established a short distance upstream opposite the mouth of the Gila River.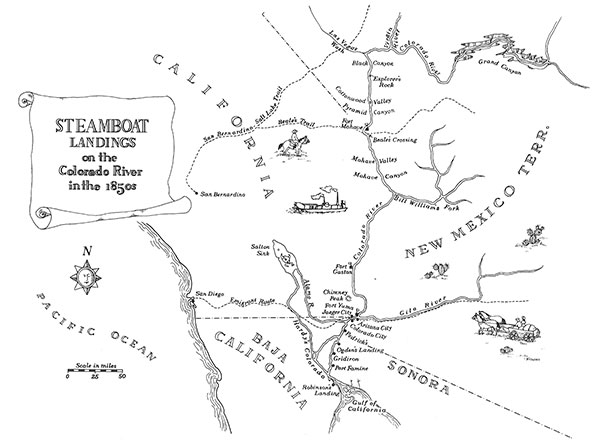 On the east side of the river at its confluence with the Gila River was Arizona City.
In 1854 Charles Poston surveyed a townsite, about a mile south of Arizona City which he called Colorado City. He needed passage across the Colorado and Jaeger wanted $25 a head. Poston didn't have two nickels to his name so he and German engineer, Herman Ehrenberg got out their surveying instruments and proceeded to map out a townsite. Poston gave Jaeger a share in exchange for passage.
When he got to San Francisco the enterprising Poston certified the town plat and sold it for twenty thousand dollars. It became the site where the customs house was built. Both were almost completely swept away by the 1862 flood. Colorado City was rebuilt and merged into Arizona City. Jaeger City doesn't appear on the maps of the 1860s. Arizona City was re-named Yuma in 1873.
https://truewestmagazine.com/canyons-chasms-and-cataracts/