This truly was the "engine" for Albuquerque.
The first thing Rabbi Isador Freed did in 1920, as he de-parted the train in a dusty New Mexico town, was drop to his knees and declare, "Albuquerque is a special paradise on earth, and we will never leave this place."
It had been a long journey, as the Rabbi and his family were escaping the antisemitism of Russia. But he was right—they never left, becoming a mainstay family as Albuquerque grew from 15,000 to a half-million today.
His granddaughter, Leba Freed, has honored the family by devoting 26 years to saving that railroad station. (Her father, who was eight when they arrived, grew up to become a major merchant—and a devoted friend to this magazine, advertising for decades.)
"I wanted to give back to Albuquerque," Leba says.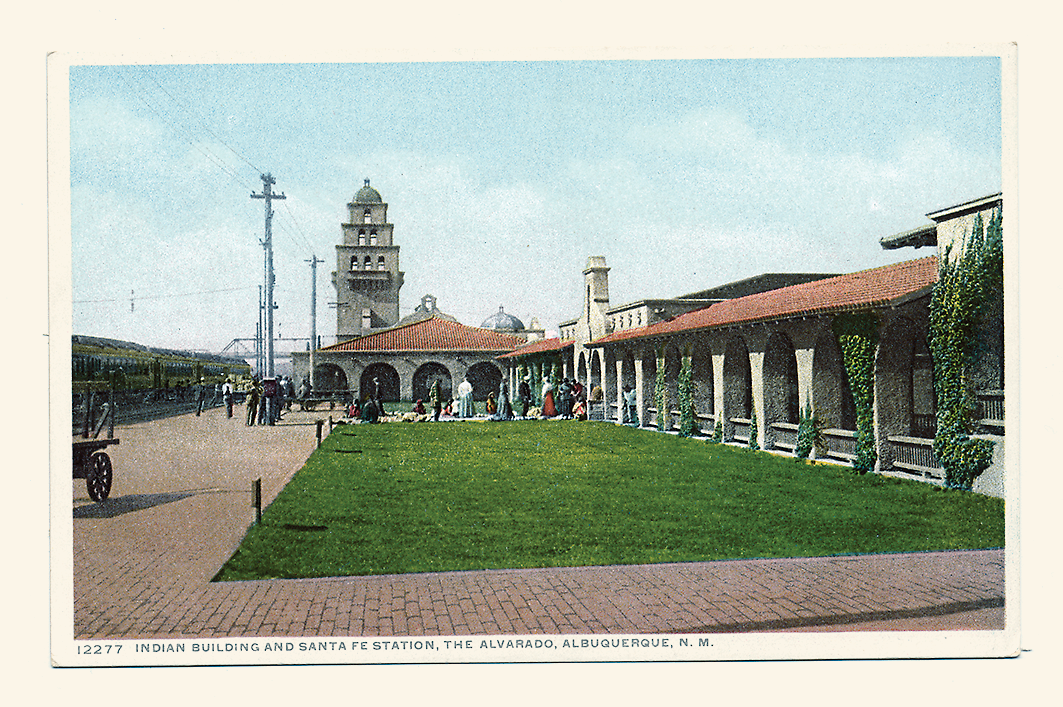 The 1914 Rail Yard had once been the largest steam repair shop between Chicago and Los Angeles. It had been abandoned and "laying fallow," since 1977, but in 1994 the railroad said it would let it go for $2 million.
Leba wasn't the first woman to ignore an out-of-reach price tag. "I called 50 times because I wanted to tour the property. I'd never seen the inside. They wouldn't return my call." Finally, she was allowed in.  
"I broke down crying," she remembers of touring the 27-acre property with 10 big buildings and its 350,000 square feet. Inside these walls, the Santa Fe had repaired 40 steam locomotives a month, employing 1,500. "It turned Albuquerque from a dusty town to a middle-class city."
Leba begged for money everywhere, but this wasn't a priority to anybody else. But she never gave up.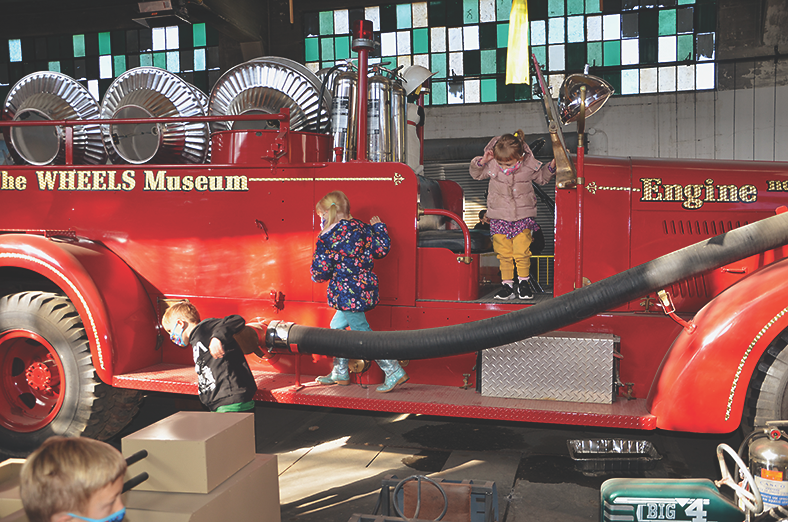 In 2007 a developer came to town, wanting to tear down all the buildings and use the land for a wind power business. Now attention was paid and Leba went into high gear.
With a new mayor, the city committed $8.5 million, took title to the property, and gave Leba a mandate to create a museum. And that's exactly what she's done, starting with the Storehouse. She filled it with 30,000 items and $3 million worth of exhibits to showcase the transportation history of the West. 
The New Mexico Historical Society honored Leba this year with the Edward Lee Hewett Award that recognizes her outstanding service to the people of New Mexico.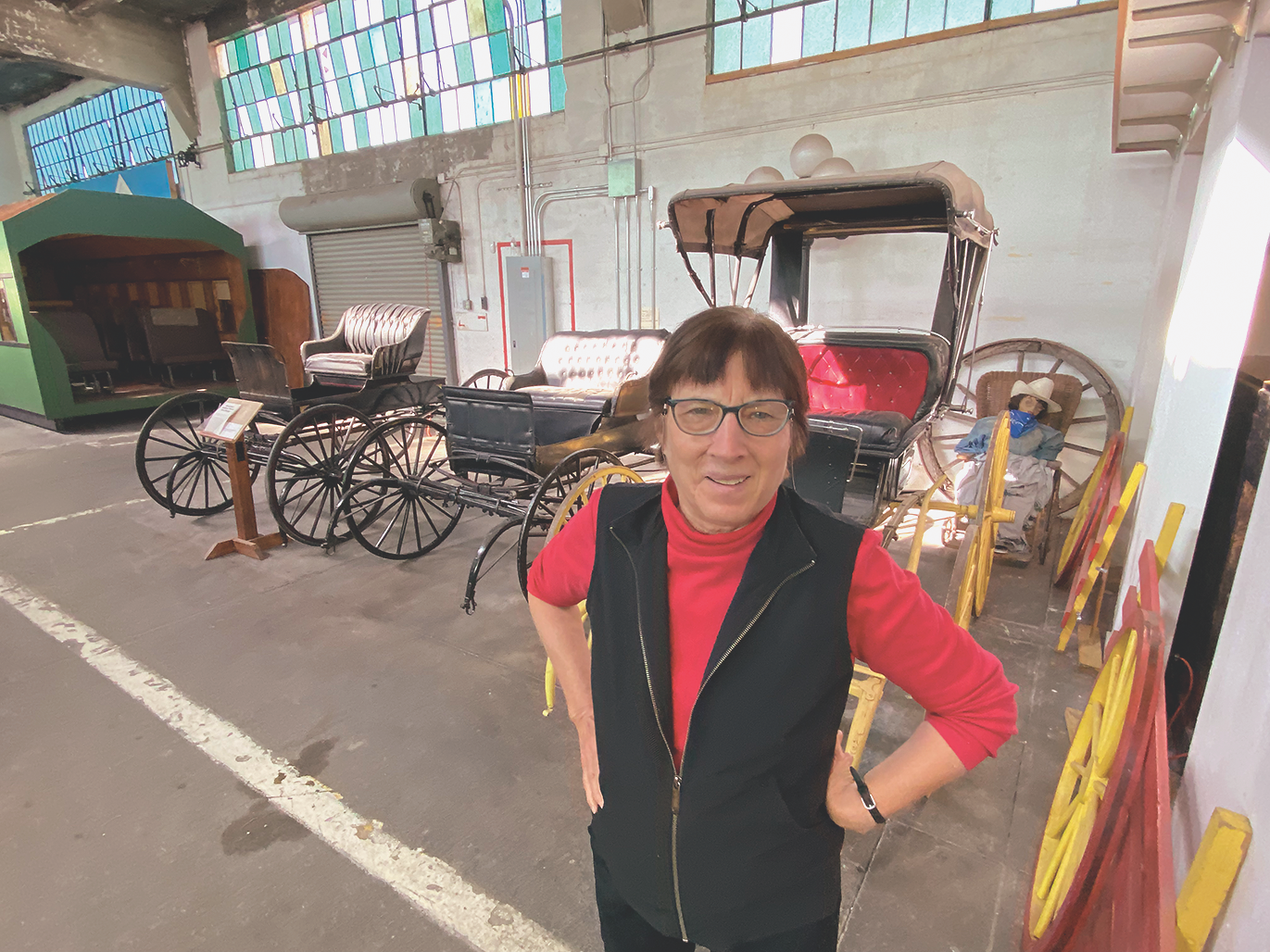 But this isn't the end. Leba dreams about heritage rail tourism, enticing the other four-corner states into a railroad network. "It would be a unique attraction for the Southwest—an epic center of culture and excitement."
And here's a surprise: WHEELS doesn't mean the obvious but is an acronym for "We Have Everything Everyone Loves Spinning."  
Jana Bommersbach has earned recognition as Arizona's Journalist of the Year and won an Emmy and two Lifetime Achievement Awards. She cowrote the Emmy-winning Outrageous Arizona and has written three true crime books,
a children's book and the historical novel Cattle Kate.