Historic Train Excursions Coast to Coast
From North Carolina to California, Montana to Texas, "ridin' the rails" is reminiscent of days gone by, when trains were the fastest mode of transportation. Passengers sat back, relaxed and marveled at the scenery or engaged in delightful conversation with fellow travelers. Those days are not gone, and now you can enjoy them, too.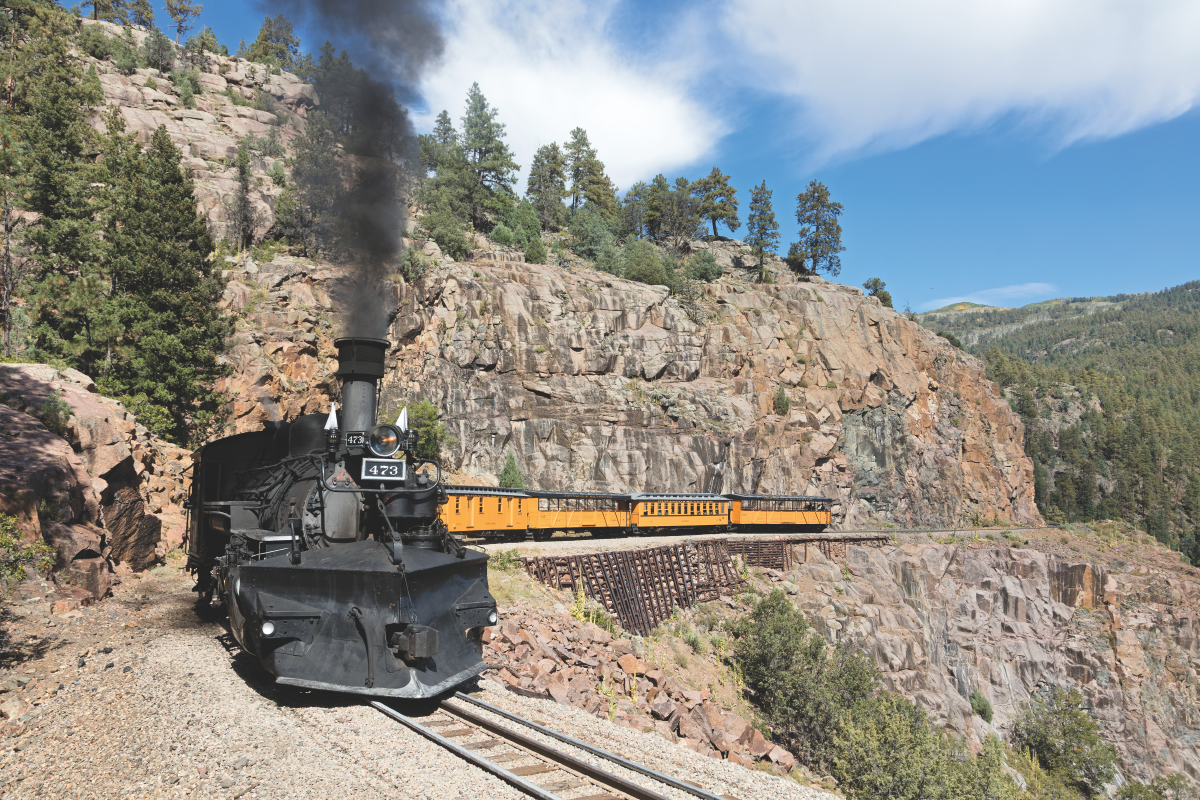 FELTON, CALIFORNIA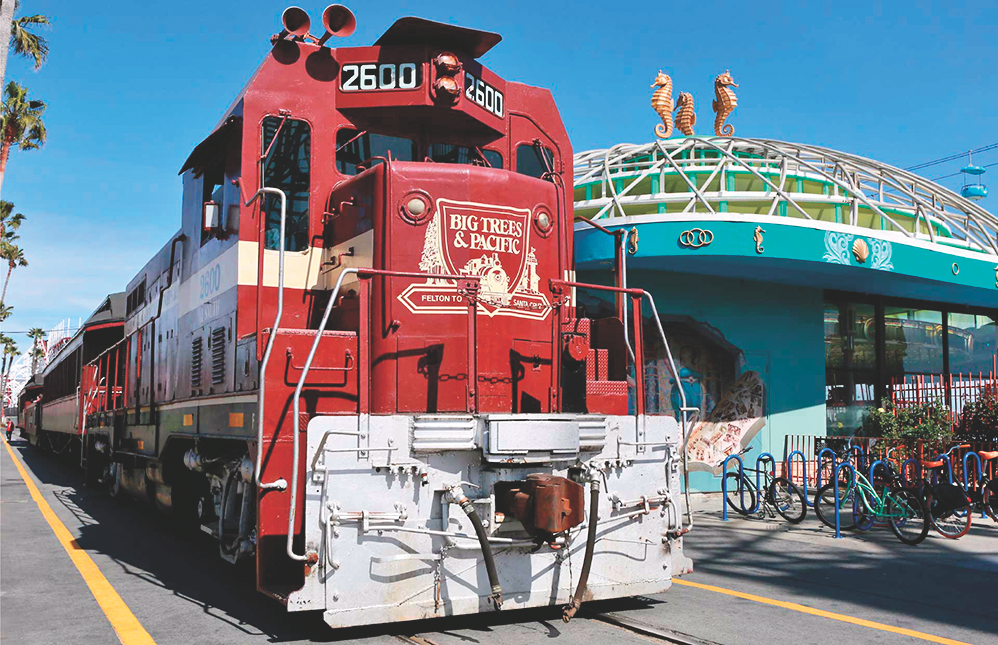 Named for San Francisco Judge John B. Felton, this historic logging community (SantaCruzMountains.com) served as the lower terminus of the San Lorenzo Valley Logging Flume. Expanded by a rail line transporting logs to the Santa Cruz wharf, lime kilns and forests in this area provided repair materials for the 1906 San Francisco earthquake.
The area's first railroad, Santa Cruz & Felton, began carrying tourists to the Big Trees and the beach in 1875. Roaring Camp Railroads (RoaringCamp.com) offer two excursions—Redwood Forest Steam Train and the Santa Cruz Beach Train.
Using 1890 steam engines, the trains travel over trestles, through redwood groves and up a winding 9.5-percent grade to Bear Mountain summit. Conductors narrate the use of narrow-gauge steam locomotives. 
The Beach Train departs Santa Cruz Mountains, travels through Redwoods State Park, down the San Lorenzo River Gorge, across a 1909 steel truss bridge and through an 1875 tunnel, arriving at the Santa Cruz Beach Boardwalk.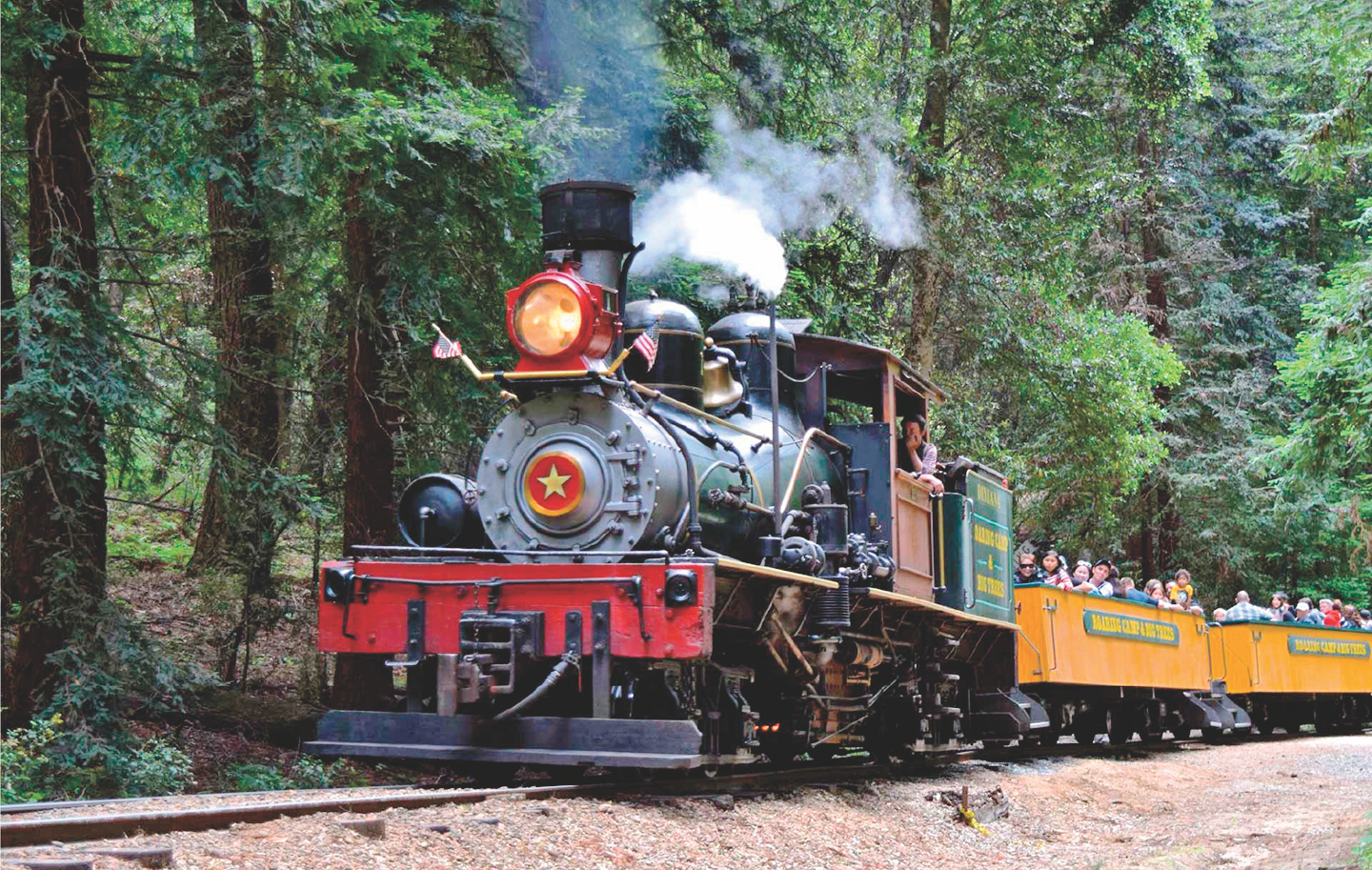 Seeing and Doing
The unique Bigfoot Discovery Museum (BigfootDiscoveryProject.com) showcases facts about mystery primates, including Bigfoot. San Lorenzo Valley Museum (SLVMuseum.com) is housed in an historic church. 
Stroll across the pedestrian-only 1892 Felton Covered Bridge, believed the tallest such bridge in the U.S. Nature enthusiasts can explore the Henry Cowell Redwoods State Park offering many outdoor activities. 
Eating and Sleeping
With "portions big enough for a cowboy," the Cowboy Bar & Grill (FeltonCowboy.com) serves food ranging from prawns to tacos. "One of the legends of the Santa Cruz  Mountains" is Monty's Log Cabin (Montys-Log-Cabin.edan.io). 
Fern River Resort (FernRiver.com) offers views of the river and redwoods. Brookdale Lodge (BrookDaleLodge.com) tenders newly renovated rooms set among redwoods. The beer garden and bar host weekend and holiday events.
WILLIAMS, ARIZONA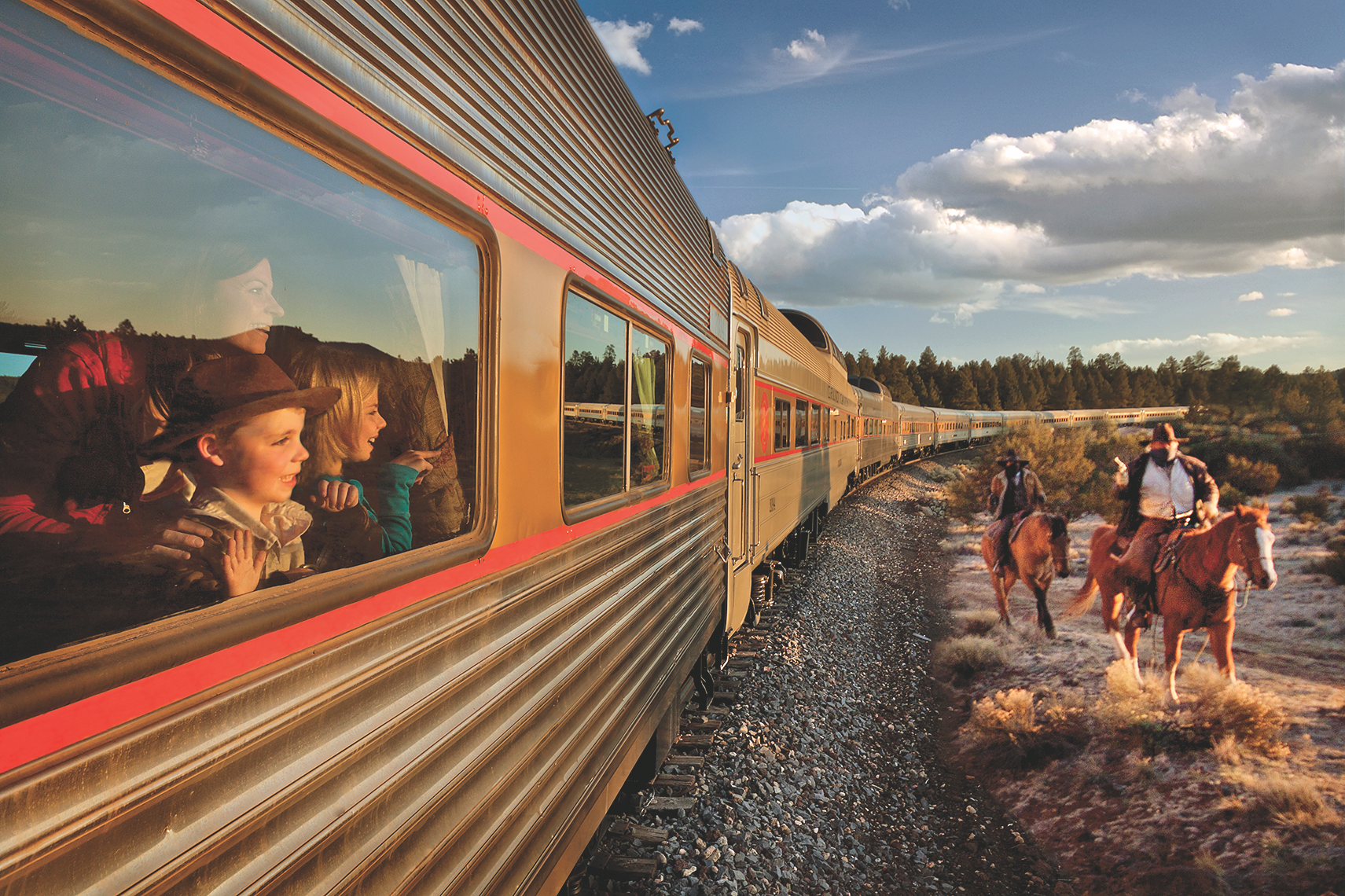 Gateway to Grand Canyon National Park, Williams (WilliamsAZ.gov) lies in the Kaibab National Forest and on historic Route 66. Shops and restaurants from the early 1900s line the main street. 
Blending adventure, history and the area's culture, a ride on the Grand Canyon Railway (TheTrain.com) delivers passengers to Grand Canyon's South Rim. Watch terrain change from high desert to pine and experience sunrise or sunset over the Grand Canyon. 
Seeing and Doing
"Walk through Williams and you'll find it's a Route 66 Open Air Museum," reports a local. Pete's Route 66 Gas Station Museum, housed in an old station, contains a collection of  vintage vehicles. 
Drive through Bearizona (Bearizona.com) wildlife park and see animals rescued from across the country. Bill Williams Monument Park stands in tribute to the town's founder. 
Eating and Sleeping
In downtown the Red Raven Restaurant (RedRavenRestaurant.com) offers fine casual dining. Grand Canyon Brewery (GrandCanyonBrewery.com) features locally brewed beer. 
Visitors can rest at the Red Garter Inn (RedGarter.com), an historic four-room inn which began life in 1897 as an upstairs brothel and ground-floor saloon. Twelve-foot ceilings and antique furnishings capture the 1890s atmosphere.
Trapper's Rendezvous B&B boutique hotel (TrappersAZ.com) has six cabins on five acres. Next door to the train station, the 298-room Grand Canyon Railway Hotel (TheTrain.com) features a pool and hot tub.
At Wild West Junction (WildWestJunction.com), stay in a Western-themed room at the Drover's Inn. Enjoy Western hospitality and a cold beverage at the Long Horn Saloon. Try the Branding Iron Restaurant next door for amazing BBQ. 
ELY, NEVADA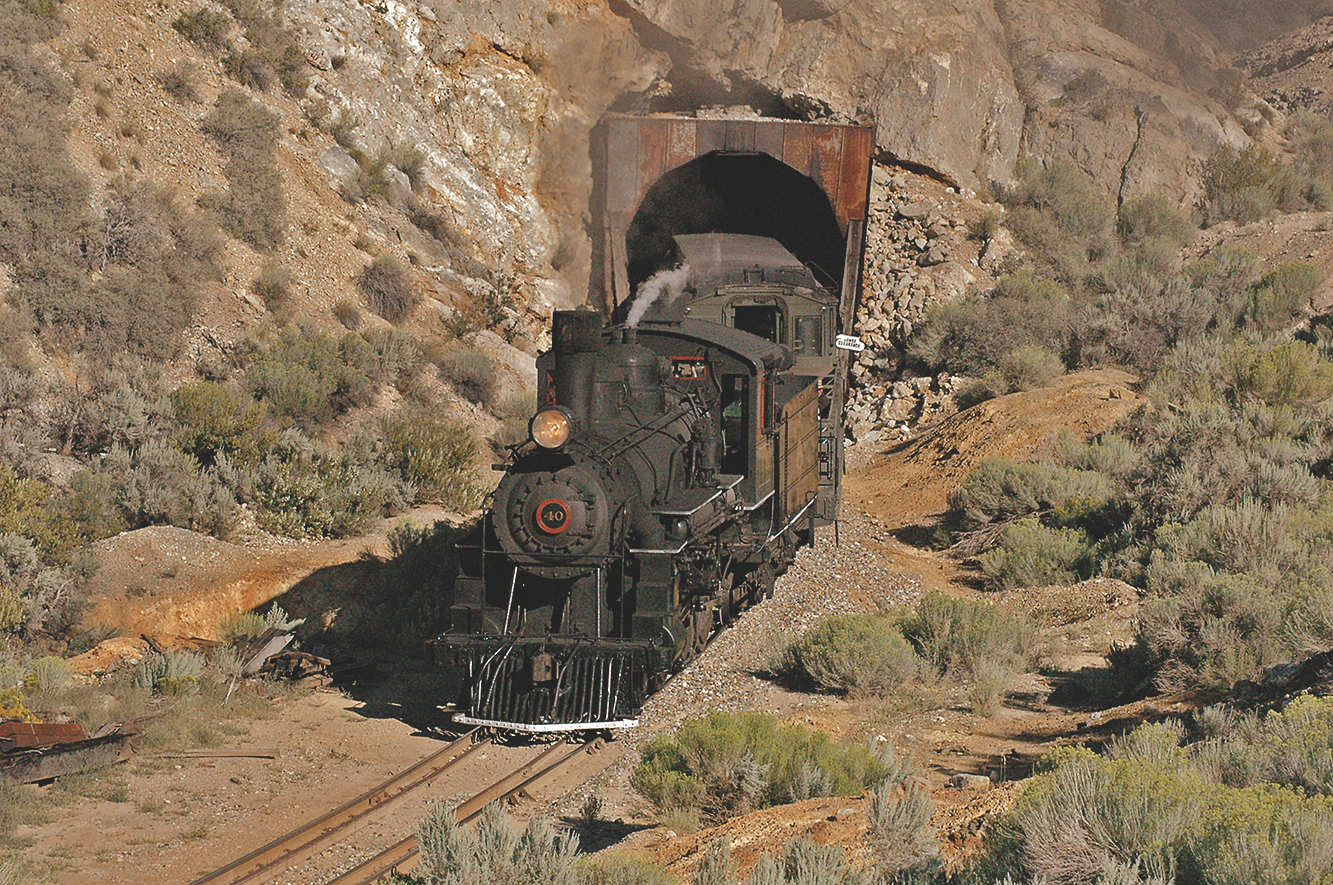 Founded as a stagecoach and Pony Express stop, Ely, Nevada (ElyNevada.org) became a copper mining boom camp in 1906.
Exchanging stagecoaches for a train, The Nevada Northern Railway (ElyNevada.net), a working steam-engine passenger train, travels through ghost towns and mines offering a variety of trips. The Northern Railway Museum (NNRY.com) includes restoration and operation of historic railroad equipment.
Seeing and Doing 
Experience what it was like, how it worked at the East Ely Railroad Depot (ElyRailroadMuseum.org). Guided tours of the rail yards complete the day. Visit White Pine Public Museum (WPMuseum.org) featuring original settlers, Shoshone Indians, gold rushes and Pony Express.
Ward Charcoal Ovens State Historic Park (Parks.NV.gov) protects 19th-century beehive-shaped charcoal ovens. Spend time at Renaissance Village where six restored historic houses showcase 100-plus ethnic cultures of people who settled here. Stroll along the old Cherry Creek Mining District famous to see wild cherry trees.
Eating and Sleeping
The Cellblock Restaurant (JailhouseCasino.com) takes visitors back to Wild West days. Nardi's Homestyle Restaurant (NardisFamilyRestaurant.com) serves healthy meals and plant-based food. Shooters Bar & Grill (ShootersBarGrill.business.site) serves stir fry to burgers. Racks Bar & Grill (RacksBarMevada.com) offers a full-service restaurant with an outdoor courtyard.
Now offering lodgings, Nevada's oldest brothel and bar, the 1880 Big 4 Ranch (Lodging-World.com), provides five generously appointed rooms. The tallest building in the state for years, Hotel Nevada and Gambling Hall (HotelNevada.com) remains in its original glory, but with modernized amenities.
DURANGO, COLORADO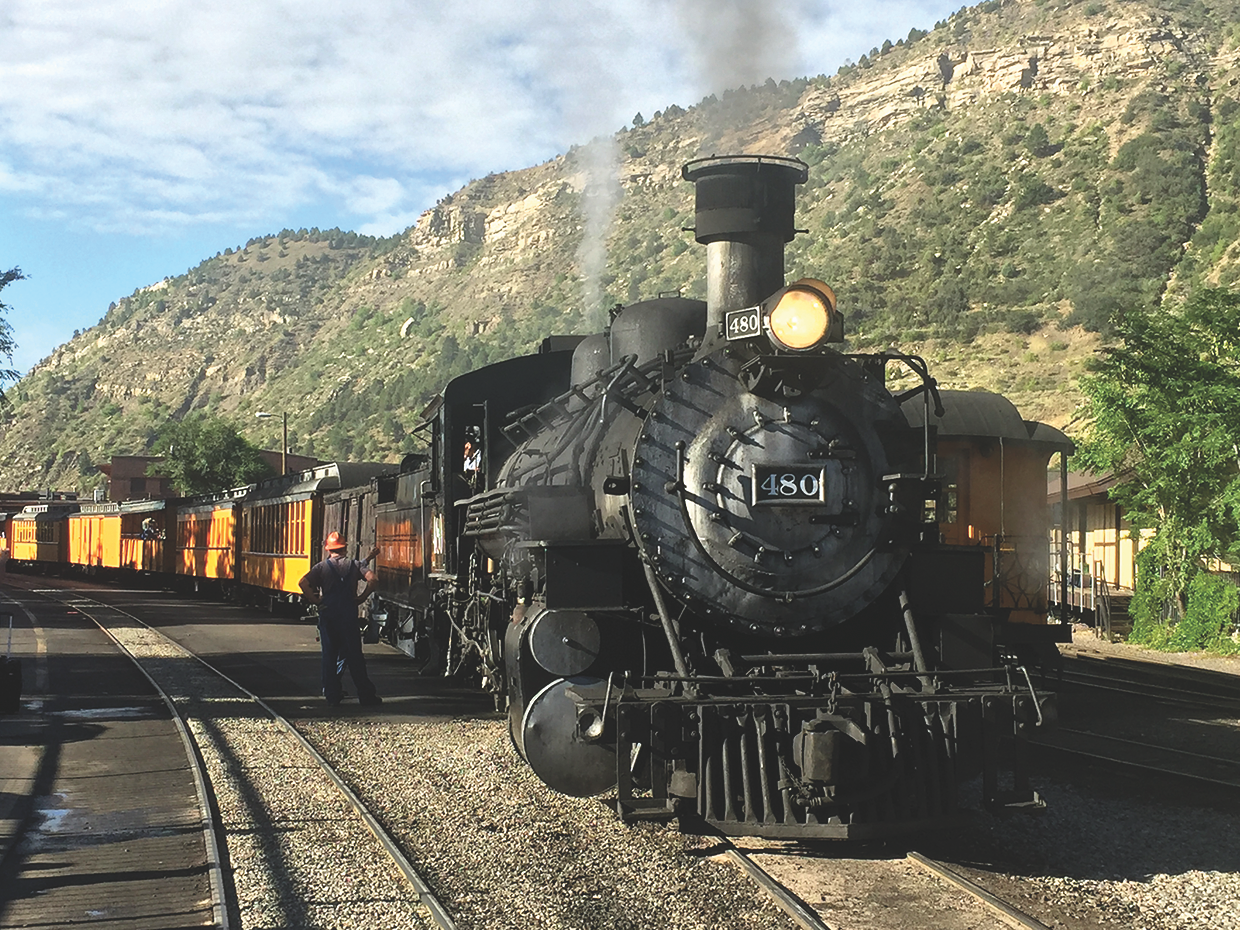 Chosen as an 1880 site for railroad facilities, by 1895 Durango (Durango.org) had mushroomed into a town of restaurants, saloons, and hotels. Railroad aficionados will enjoy riding the Durango & Silverton Narrow Gauge (DurangoTrain.com). This 1882, 45-mile track, travels mountains and canyons from Durango to Silverton.
Seeing and Doing
Tucked behind the depot, the Railroad Museum (DurangoTrain.com) features the history of railroading, transportation and mining. Chronicling the story of the Ute people, the Southern Ute Museum (SouthernUteMuseum.org) has photos, tipi replicas, a cabin and a schoolroom. The Animas Museum (AnimasMuseum.org) is housed in a transformed 1904 Animas City School. 
Sorrel Sky Gallery (SorrelSky.com) showcases jewelry, paintings and sculptures. Earthen Vessel Gallery (EarthenVessel.com) offers unique ceramic, jewelry, glass and mixed-media art.
Accessible by car or train, Silverton (SilvertonColorado.com) is snuggled in the San Juan Mountains' ancient caldera bowl. A year-round recreation destination, the area offers trails, camping, panning, skiing, snowboarding, river rafting, and more. 
For over 700 years, Ancestral Pueblo people built communities on the mesas and cliffs of Mesa Verde (48 miles west of Durango). Today, 26 Pueblos and Tribes offer visitors a window to the past, notably the massive Cliff Palace. 
Eating and Sleeping
Animas Brewing Company (AnimasBrewing.com) offers a brewpub inside a cabin and serves Irish-influenced food. You can't get more "cowboy" than spending an evening at the Bar D Chuckwagon Supper (BarDChuckwagon.com) where singing along with the Bar D Wranglers is encouraged. Family-friendly cowboy supper is served on tin plates. 
The Strater Hotel (Strater.com) has it all. In addition to 88 unique, period-appointed Victorian rooms, the 1887 Strater offers fine dining at the Mahogany Grille. Ingredients are sourced from local family-owned farms and ranches.
Durango's 1898 Victorian hotel, The General Palmer (GeneralPalmerHotel.com), sits next to the train station. Rochester Hotel's (RochesterHotel.com) guest rooms are decorated with Western charm.
GEORGETOWN, COLORADO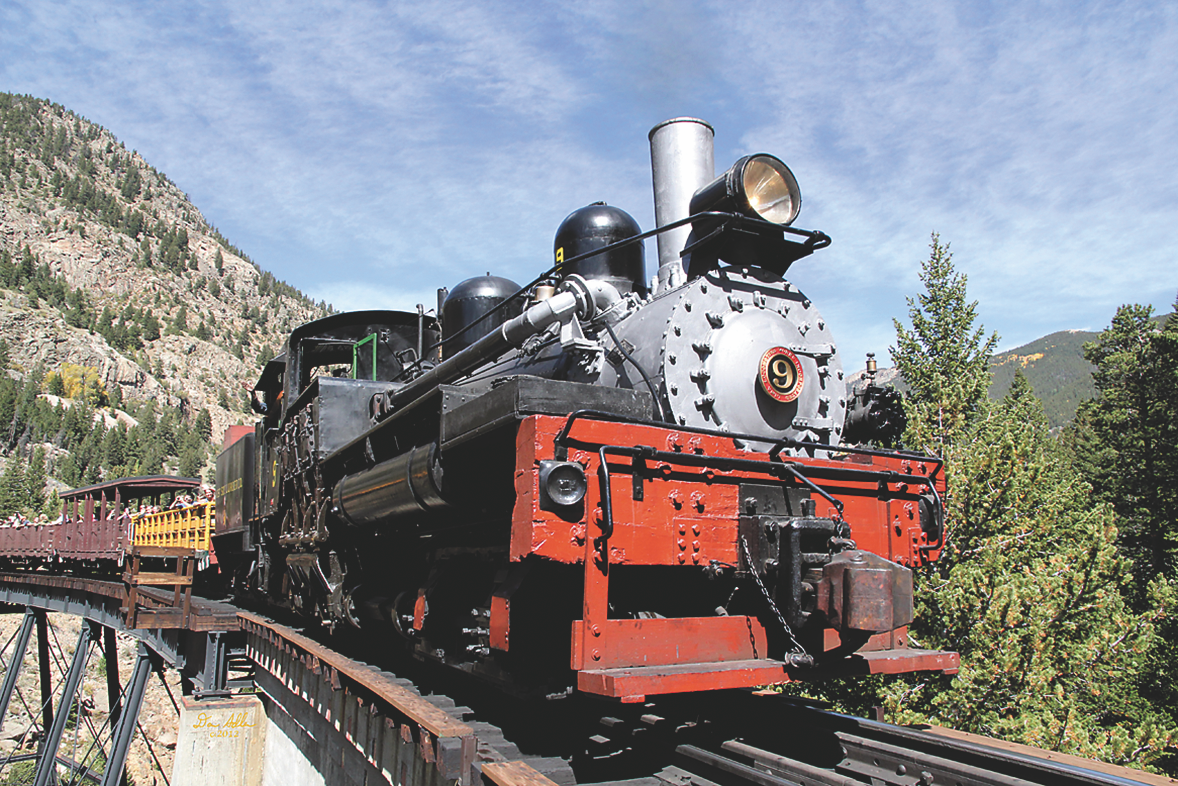 "The Silver Queen of the Rockies" has grown from a silver mining camp into a lively small town. Well-preserved buildings reflect its 1859 founding. 
The 1884 Georgetown Loop Railroad (GeorgeTownLoopRR.com), considered a marvel of its time, is a narrow-gauge heritage railroad running between Georgetown and Silver Plume. The 4.5-mile trip ascends 640 feet through Rocky Mountain terrain.
Seeing and Doing
Little has changed since Georgetown's mining days. The Hotel de Paris Museum (HotelDeParisMuseum.org) is a former 1875 French inn. The Hamill House Museum (HistoricGeorgetown.com) interprets 19th-century residential living. Georgetown Energy Museum (GeorgetownEnergyMuseum.org) is in a fully functioning and operational hydroelectric generating plant.
The oldest co-op in Colorado, Georgetown Fine Art Gallery (GeorgetownGalleryCo.com), displays works by Colorado artists. Grizzly Creek Gallery (GrizzlyCreekGallery.com) sells photography of Colorado and Southwestern scenes.
Pan for gold and tour 1870s silver mines (GeorgetownLoopRR.com). Enhance your train ride with an optional 1.5-mile walking tour of the Lebanon or Everett Silver Mine tunnel (VisitClearCreek.com) located at the halfway point of the train trip.
Eating and Sleeping
Locally owned Cooper's on the Creek (CoopersOnTheCreek.com) serves lunch, dinner and pub fare— pizza, sandwiches and Italian basics all made from scratch, The Alpine Restaurant and Bar (AlpineRestaurantGeorgetown.com) offers live music. On Georgetown Lake, family-friendly Cabin Creek Brewing (CabinCreekBrewing.com) offers foods, beer and cocktails.
Recharge at the Georgetown Lodge (GeorgetownLodge.com). The Hotel Chateau Chamonix's (HotelChateauChamonix.com) luxury lodging offers a "touch of Europe." The Silver Lake Lodge (TheSilverLakeLodge.com), for "romantic adults only," is nestled in the Rocky Mountains in nearby Idaho Springs.
LEWISTON, MONTANA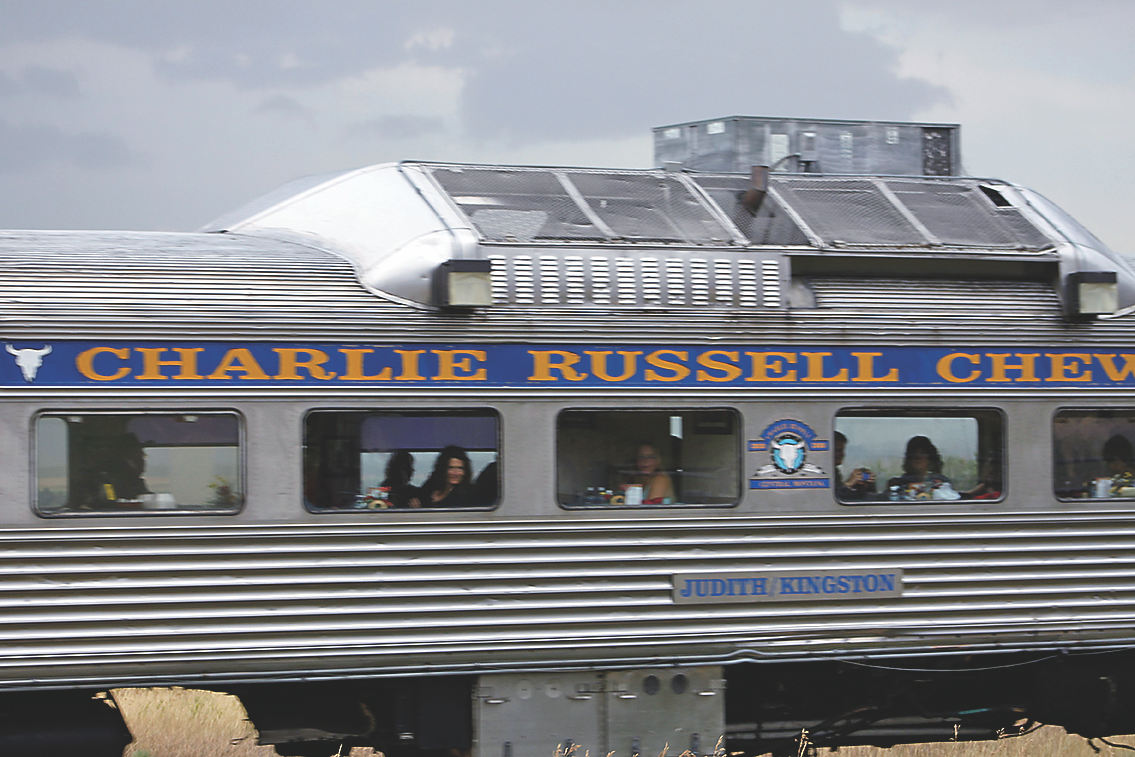 An agricultural community at the center of Montana, Lewiston (EnjoyLewistown.com) features well-preserved historic businesses and homes. Train enthusiasts enjoy the 46-mile Charlie Russell Chew Choo excursion (MontanaDinnerTrain.com) which includes a full-course meal, live music and Western entertainment as riders travel through Big Sky country. The train cars are 1950s vintage stainless steel and travel on a 1912 spur track. 
Seeing and Doing
Charles Marion Russell lived the Western life he captured on canvas. The C.M. Russell Museum (CMRussell.org) in nearby Great Falls shares his life through his work and that of other artists. Central Montana Historical Museum (VisitMT.com) features displays and photos celebrating the central area of the state.
Day trippers can retrace the path explorers Lewis and Clark (VisitMT.com) took as they paralleled the Missouri and Yellowstone Rivers. Or visit Beargulch (BearGulch.net), 27 miles southeast of Lewiston, a well-preserved pictographs and petroglyphs site with guided tours.
The 37th annual Montana Cowboy Poetry Gathering, set for August 11-14, 2022, (MontanaCowboyPoetryGathering.com) celebrates Western ranching lifestyle and the heritage of the American Cowboy of the Upper Rocky Mountains. 
Eating and Sleeping
An inviting coffee shop atmosphere at the 406 Café (406Cafe.com) features breakfast and lunch. Central Feed Grilling Company (CentralFeedGrillingco.com) is a steakhouse, wine bar and craft beer haven under one roof.
The Yogo Inn (YogoInn.com) features a year-round heated indoor pool and spa. Perfect for the business traveler, The Calvert Hotel (TheCalvertHotel.com) offers a "Grab and Go" breakfast. For something unusual, stay at the Montana Bunkhouse (MontanaBunkhouse.com), a converted old schoolhouse, now cabin, perfect for special events or visitors wanting to "get away."  
AUSTIN, TEXAS
Full of history, Austin (AustinTexas.org), a melting pot of cultures, is a hub for technological businesses and musical experiences.
Austin Steam Train (AustinSteamTrain.org) runs three routes on vintage cars from the '30s, '40s and '50s on 1882 lines. Choose from the 66-mile Hill Country Flyer, the 44-mile Bertram Flyer or the Sunset Express, which follows the Bertram Flyer route.
Seeing and Doing
The Central Texas Hill Country town of Driftwood (AustinTexas.org) is resplendent with farm tours, wine tasting, wildlife, hills, Texas Oaks, walking trails, restaurants and breweries. Seventy-five miles west of Austin, Fredericksburg (VisitFredericksburgTX.com) displays its 1846 German heritage with museums, cuisine, music and residents who speak "Texas German."
Bullock Texas State Museum (TheStoryOfTexas.com), a few blocks north of the state capitol, interprets the "Story of Texas." One of the largest university art museums, the Blanton Museum of Art (BlantonMuseum.org) displays a collection of over 21,000 works.
View collectible art at the Prickly Pear Galleries (PricklyPearGalleries.com) located in Driftwood. Austin's Shelton Smith Art Gallery (SheltonSmith.com) features Western art, Native American antiques and Western Americana.
Eating and Sleeping
Vic & Al's (VicAndAls.com), is a third-generation restaurant, that serves up Southern Louisiana and Texas Gulf Coast cuisines. Blue Corn Harvest Bar & Grill in Cedar Park and Georgetown, support local farms and distilleries.
Stay at the 189-room historic Driskill Hotel (DriskillHotel.com) in the heart of downtown Austin. For relaxed European elegance with vintage furnishing, enjoy the 10-acre retreat, the Commodore Perry Estate (AubergeResorts.com). Located in the heart of Austin, Stephen F. Austin Royal Sonesta Hotel (Sonesta.com) sports an Art Deco facade and sophisticated decor.
ABILENE, KANSAS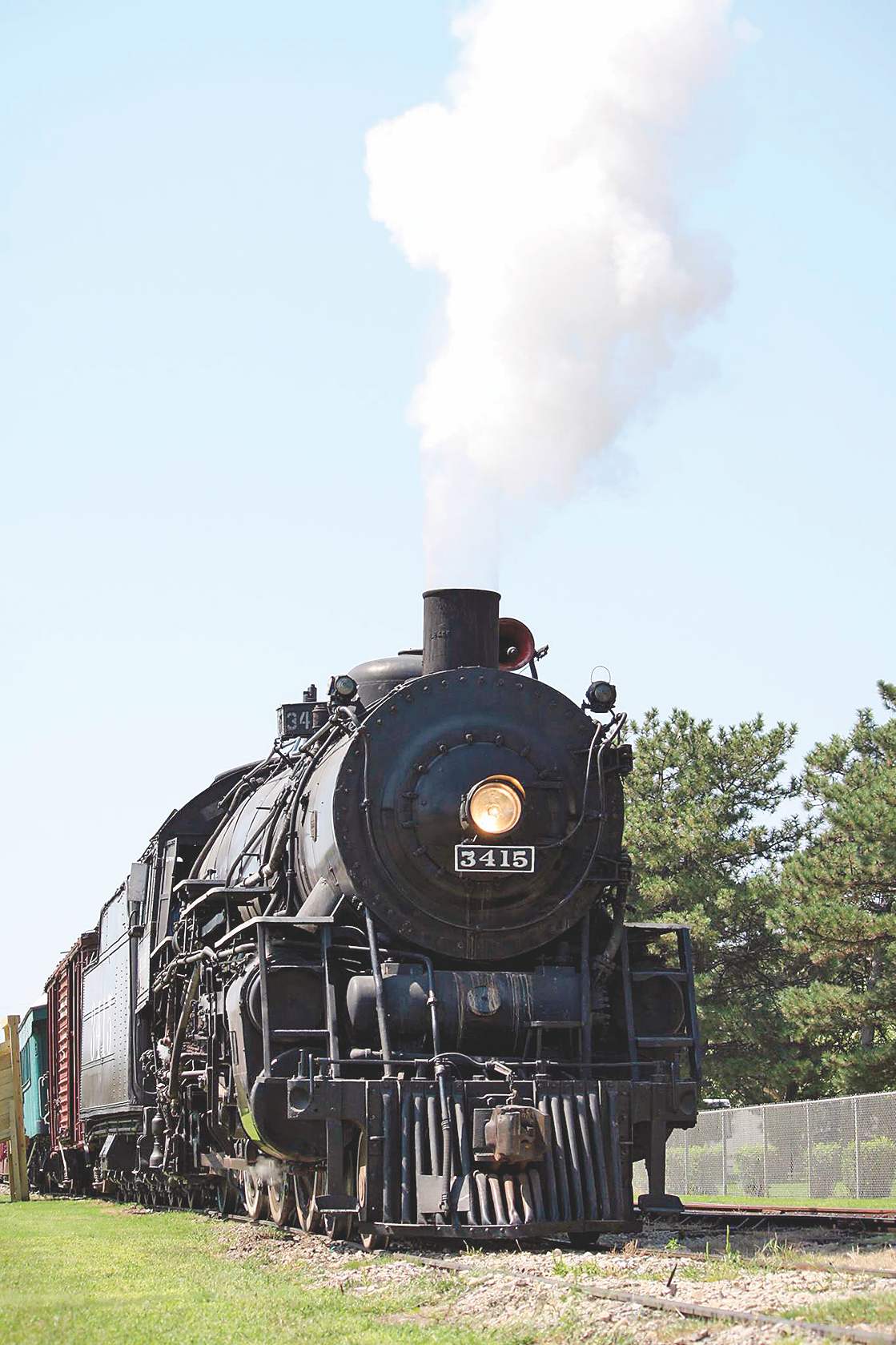 Home of President Dwight D. Eisenhower, Abilene (AbileneKansas.org) began as a stagecoach stop in 1857. Ten years later, the railroad came through; the town mushroomed as the Chisolm Trail cowboys ended their drive there, making Abilene a railhead.
Enjoy a ride aboard the Abilene Smoky Valley Railroad Train (AbileneKansas.org) pulled by a 1919 Baldwin Santa Fe steam engine. Ride the 10.5-mile trip through the Smoky Hills River Valley in an open-air car or dine aboard the dinner train.
Seeing and Doing
Spend a day at Old Abilene Town (OldAbileneTown.org) filled with Old West reenactors, cattle drives and entertainers. Tour the 1905 Seelye Mansion (SeelyeMansion.org) containing many original features—11 bedrooms, a ballroom, bowling alley, dining room and music room with a Steinway piano.
The Dwight D. Eisenhower Presidential Library (EisenhowerLibrary.gov) features Kansas, World War II history and Eisenhower's story. An 11-foot bronze statue of Eisenhower greets visitors. Making history a lot of fun,
the Dickinson County Heritage Center (DickinsonCountyHistoricalSociety.com) houses a buffalo head, hand-carved carousel, pioneer cabin's cookstove, horse-drawn fire engine and other items from the past.
Eating and Sleeping
A family restaurant serving home-cooked meals, the Hitching Post Restaurant and Saloon (AbileneKansas.org) offers take-out and dine-in. "A small-town gem," Joe Snuffy's Old Fashioned Grill (AbileneKansas.org), home of the Chisholm Trail Steak, serves breakfast and lunch.
Built in 1887 and close to museums and downtown Abilene, the Victorian Inn B&B (AbilenesVictorianInn.com) serves a gourmet breakfast. This was the home of Eisenhower's boyhood friend Swede Hazlett. A mission arts and crafts home, the 1910 Historic Engle House B&B (EngleHouse.com) offers elegant rooms and tasty meals.
SPRINGDALE, ARKANSAS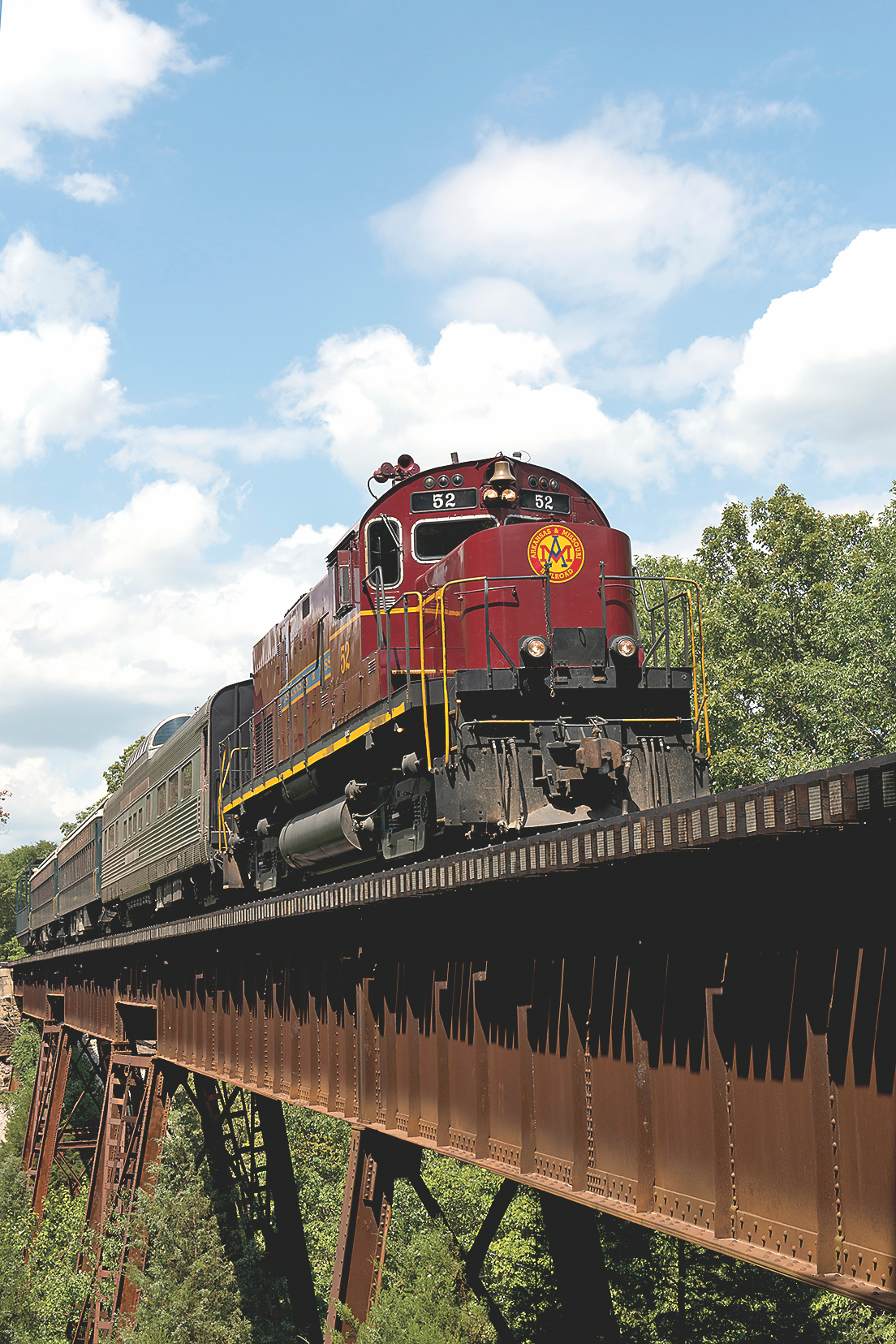 "Poultry Capital of the World," Springdale (SpringdaleAR.gov), is nestled on the Springfield Plateau, deep in the Ozark Mountains.
Experience the area with a trip on the Arkansas & Missouri Railroad (AMTrainRides.com). A variety of tours offer day-long rides and shorter trips, taking visitors through tunnels, over trestles and through the Ozarks.
Seeing and Doing
Explore life on the frontier and Indian Territory at Fort Smith Historic Site (NPS.gov) located in Fort Smith. Visit historic buildings and displays. Spend time in the heart of the Ozarks at Eureka Springs (EurekaSprings.org), where Victorian homes hug cliff sides and the entire downtown is listed on the Register of Historic Places. 
Ed Cooley Gallery (EdCooleyGallery.com) in Rogers represents work from award-winning photographer Ed Cooley with over 500,000 images. At Art Ventures (ArtVentures-nwa.org) in Fayetteville, the educational organization provides access to art for everyone.
Learn about the history and culture of northwest Arkansas at the Shiloh Museum of Ozark History (ShilohMuseum.org). Explore exhibits and six historic buildings on the museum's grounds. Outdoorsmen will enjoy visiting the 61-acre Ozark Highlands Nature Center (AGFC.com) to learn about the area's nature and outdoor recreation. Crystal Bridges Museum of American Art in Bentonville (CrystalBridges.org) offers art, tours, exhibitions, a museum and nature trails.
Eating and Sleeping
Wright's Barbecue (WrightsBarbecue.com) in Johnson and Fayetteville believes true barbecue flavor uses an open-flame wood pit. Susan's Restaurant (SusansAr.com) in Springdale serves breakfast and lunch and says it's "internationally famous here locally." Try the MarketPlace Grill (MarketPlaceGrill.com) for lunch or dinner.
Rest at Springdale's Inn at the Mill (InnAtTheMill.com), where "past meets the present." In Fayetteville, stay at "The University's Front Porch," the boutique Inn at Carnal Hall (InnAtCarnallHall.com).
BRYSON CITY, NORTH CAROLINA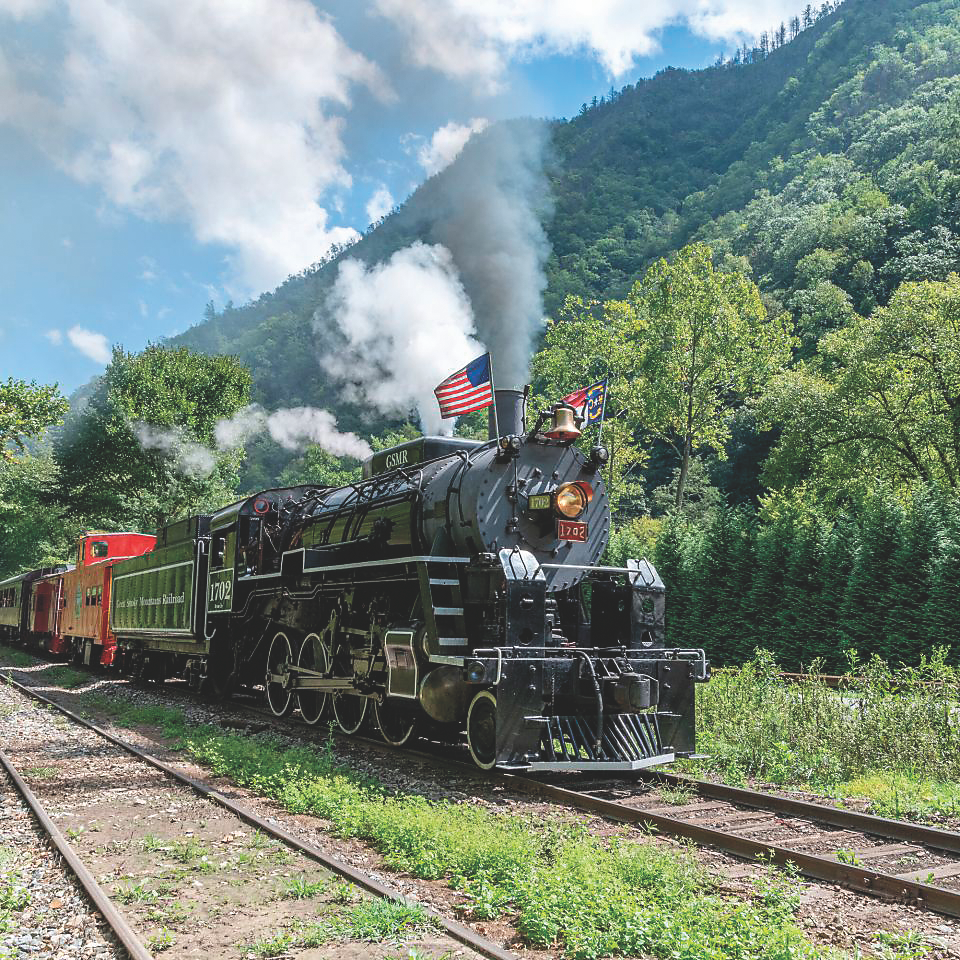 Gateway to Great Smoky Mountains National Park, Bryson City (BrysonCityNC.gov) is an outdoor adventurer's paradise, offering fly fishing, arts, local breweries and the Smoky Mountains Railroad.
Completed in 1883, a branch of the Southern Railway connected small towns. Today, Great Smoky Mountains Railroad (GSMR.com) operates excursions to various destinations using two Baldwin steam locomotives. The route passes through fertile valleys, a tunnel and across Smoky Mountains river gorges. 
Seeing and Doing
Camp, hike or fish the Deep Creek area (NPS.gov), celebrated for its many streams and waterfalls. Or travel the Road to Nowhere (AtlasObscura.com), a six-mile unfinished road from Bryson City to Deals Gap that ends at a quarter-mile-long tunnel.
Watch artisans make pottery or browse the gallery at Sawmill Creek Pottery (TripAdvisor.com) in Bryson City. Great Smoky Mountain Trains Museum (GSMR.com) has a collection of 7,000 Lionel engines, cars and accessories in an operating layout. Located in the downtown 1908 historic courthouse, Swain County Heritage Museum (SwainHeritageMuseum.com) offers photos, exhibits and videos about the life of early settlers. Fly Fishing Museum of the Southern Appalachians (FlyFishingMuseum.org) exhibits equipment and the history of Southeast fly fishing.
Eating and Sleeping
Loretta's Snak Shak offers budget-friendly meals of burgers, soups and pasta salads. Serving hamburgers, hotdogs, ribs, chicken and more, Bar-B-Que Wagon is a Bryson City staple.
Close to downtown and the trains, the Fryemont Inn (FryemontInn.com) offers front-porch views of the Great Smoky Mountains from its historic lodge. Breakfast and dinner are served at the dining room.
Enjoy views from the deck running behind Riverbend Lodge (RiverbendLodging.com). Try wading, fishing and kayaking from the motel. Known for unfussy and unpretentious accommodations, the Lakeview at Fontana (LakeviewAtFontana.com) offers treetop soaking cabanas nestled in nature.
Railroad Museums Not to Miss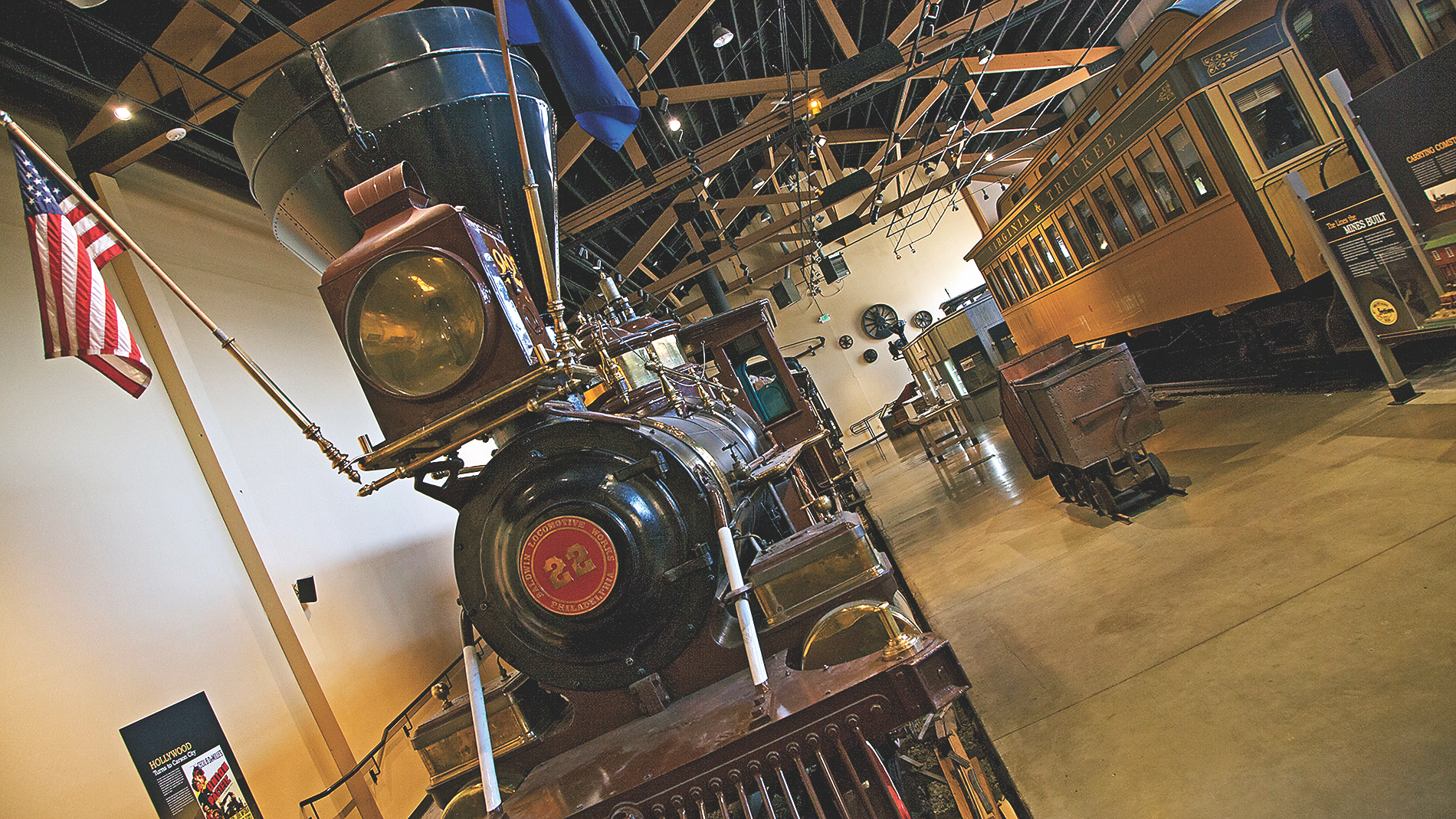 Arizona State Railroad Museum
Williams, AZ • AZStateRRMuseum.org
Golden Gate Railroad Museum
Redwood, City, CA • GGRM.org
East Ely Railroad Depot Museum
Ely, NV • GreatBasinHeritage.org
Nevada State Railroad Museum
Carson City, NV • NSRM-Friends.org
Utah State Railroad Museum
Ogden, UT • TheUnionStation.org
Colorado Railroad Museum
Golden, CO • ColoradoRailroadMuseum.org
Pueblo Railway Museum
Pueblo, CO • PuebloRailway.org
Galveston Railroad Museum
Galveston, TX • GalvestonMuseum.com
Ridgway Railroad Museum
Ridgway, CO • RidgwayRailroadMuseum.org
Museum of the American Railroad
Frisco, TX • MuseumOfTheAmericanRailroad.org
The St. Louis Museum of Transportation
St. Louis, MO • TransportMuseumAssociation.org
The Durham Museum
Omaha, NE • DurhamMuseum.org
Golden Spike Tower & Visitors Center
North Platte, NE • GoldenSpikeTower.com
Tennessee Valley Railroad
Chattanooga, TN • TVRail.com
Northern Pacific Railway Museum
Toppenish, WA • NPRYMuseum.org
Kettle Valley Steam Railway
Summerland, BC • KettleValleyRail.org
Amarillo Railroad Museum
Amarillo, TX • AmarilloRailMuseum.com
Arkansas Railroad Museum
Pine Bluff, AR • ArkansasRailroadMuseum.org
Montana Museum of Railroad History
Carter, MT • MMRH.org
South Dakota Railroad Museum
Hill City, SD • 1880Train.com
The Folsom Railroad Museum
Folsom, CA • FEDSHRA.org
All Aboard! Historic Railroads Not to Miss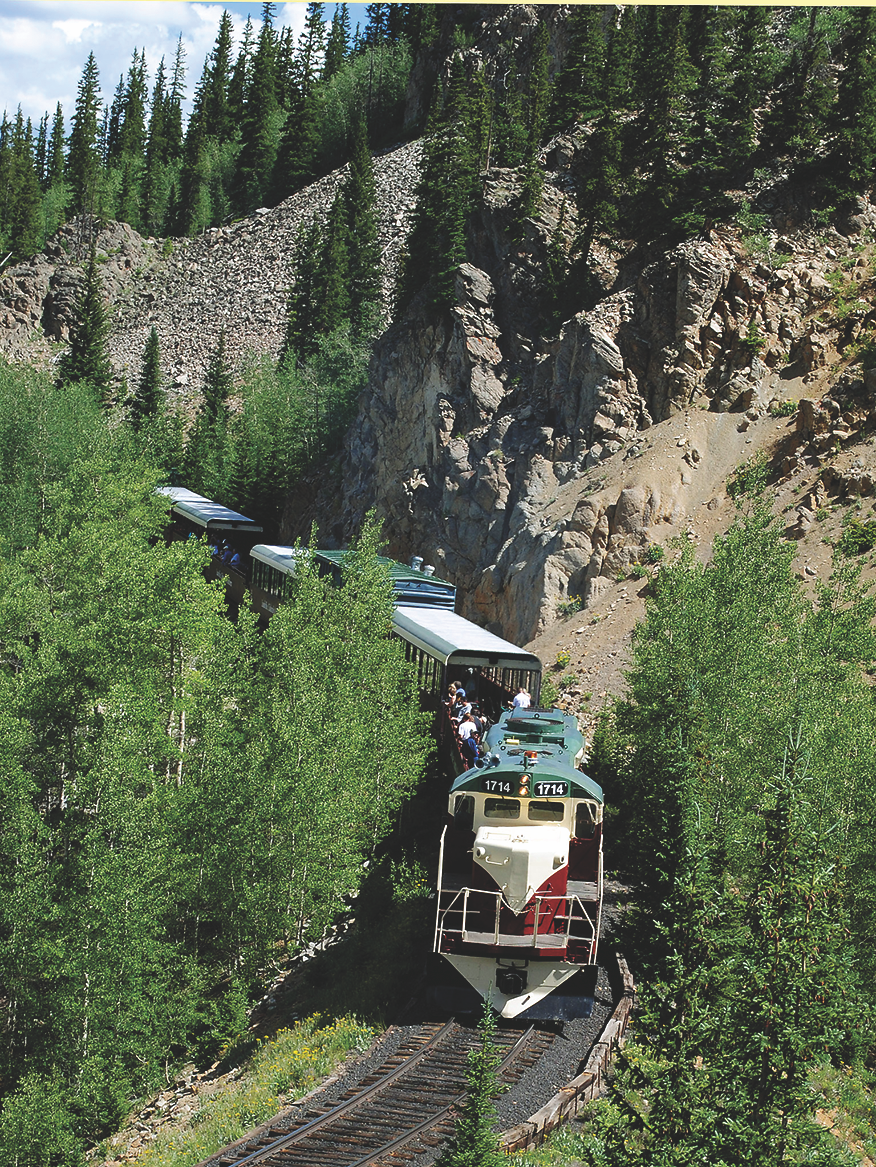 Leadville, Colorado & Southern
Leadville, CO • Leadville-Train.com
Cumbres & Toltec RR
Chama,NM/Antonito, CO • CumbresToltec.com
Mt. Hood Railroad
Hood River, OR • MtHoodRR.com
Pikes Peak Cog Railroad
Manitou Springs, CO • CogRailway.com
Cripple Creek & Victor Narrow Gauge RR
Cripple Creek, CO • CrippleCreekRailroad.com
Eagle Cap Excursion Train
Wallowa, OR • EagleCapTrainRides.com
Royal Gorge Route Railroad
Canon City, CO • RoyalGorgeRoute.com
Sumpter Valley RR
Sumpter, OR • SumpterValleyRailroad.org
Texas State RR
Palestine, TX • TexasStateRailroad.net
Wisconsin Great Northern RR
Trego, WI • SpoonerTrainRide.com
Oregon Coast Scenic RR
Garibaldi, OR • OregonCoastScenic.org
Chehalis-Centralia Railroad & Museum
Chehalis, WA • SteamTrainRide.com
Cuyahoga Valley Scenic Railroad
Peninsula, OH • CVSR.org
Fillmore & Western Railway
Fillmore, CA • FWRY.com
Nevada County Narrow Gauge Railroad
Nevada City, CA • NCNGRRMuseum.org
Verde Canyon Railroad
Clarkdale, AZ • VerdeCanyonRR.com
Virginia & Truckee Railroad
Virginia City, NV • VTRailway.com
Whitewater Valley Railroad
Connersville, IN • WhiteWaterValleyRR.org
Sky Railway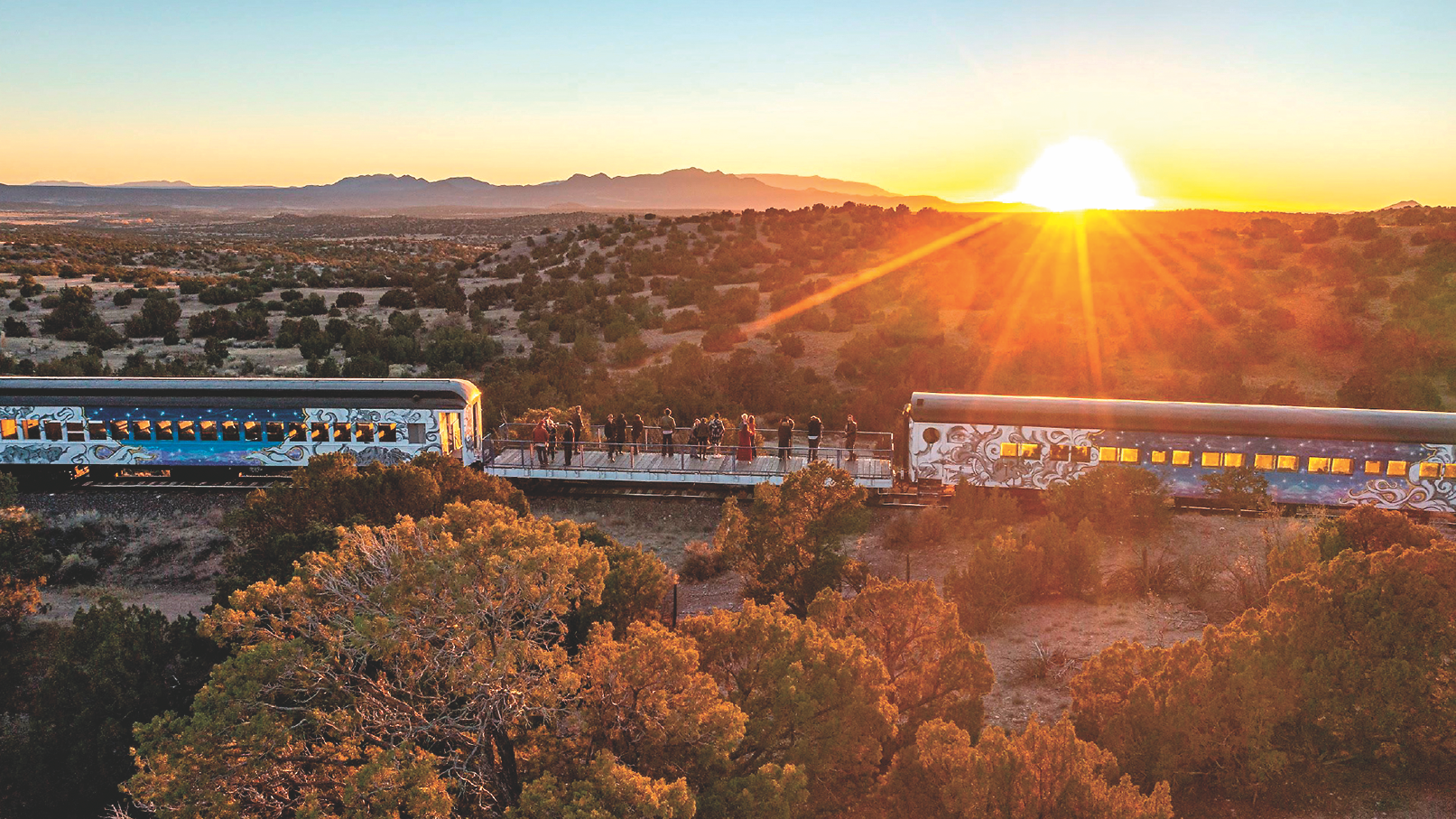 New Mexico's Santa Fe's Adventure Train, Sky Railway (SkyRailway.com), travels the historic rail spur between Santa Fe and Lamy (a railroad junction 18 miles south of Santa Fe). In the 1880s, civil engineers planned to run a train from Atchison, Kansas, to Santa Fe. However, the hills surrounding the New Mexico town made it impractical to build. They ran the railway through Lamy instead.
Premiering Spring 2022, Sky Railway offers adventures across beautiful Southwestern landscapes on restored passenger cars. Choose from the Wine Line excursion, Wild West Express, Lamy Brunch Run, Theater in Motion, Sunset Serenade, New Mexico Ale Trail, Santa Fe Scenic, Lore of the Land, Stargazer, Cocktails and Rails, Acoma Lounge Car from the original 1937 Super Chief, or Speakeasy Express. Sky Railway was created by train enthusiasts—authors George R. R. Martin and Douglas Preston, along with local businessmen—who combined personal resources to revive the 141-year-old railroad. Sky Railway is one of the nation's most original, imaginative and exciting short-line railroads. 
Award-winning author Melody Groves loves "riding the rails" whenever possible. She's ridden the Durango-Silverton excursion, and recently, Amtrak's Super Chief from Albuquerque, New Mexico, to Kansas City, Missouri.