Author, Historian, Poet
W.K. (Kip) Stratton wrote the Los Angeles Times bestseller The Wild Bunch: Sam Peckinpah, a Revolution in Hollywood, and the Making of a Legendary Film and Chasing the Rodeo as well as eight other books. His newest, Last Red Dirt Embrace, will be published this summer by Lamar University Literary Press as the concluding title of the five-volume Dreaming Sam Peckinpah Quintet poetry cycle. His next, which concerns Oklahoma Territory lawmen and outlaws, is under contract to Dutton-Penguin.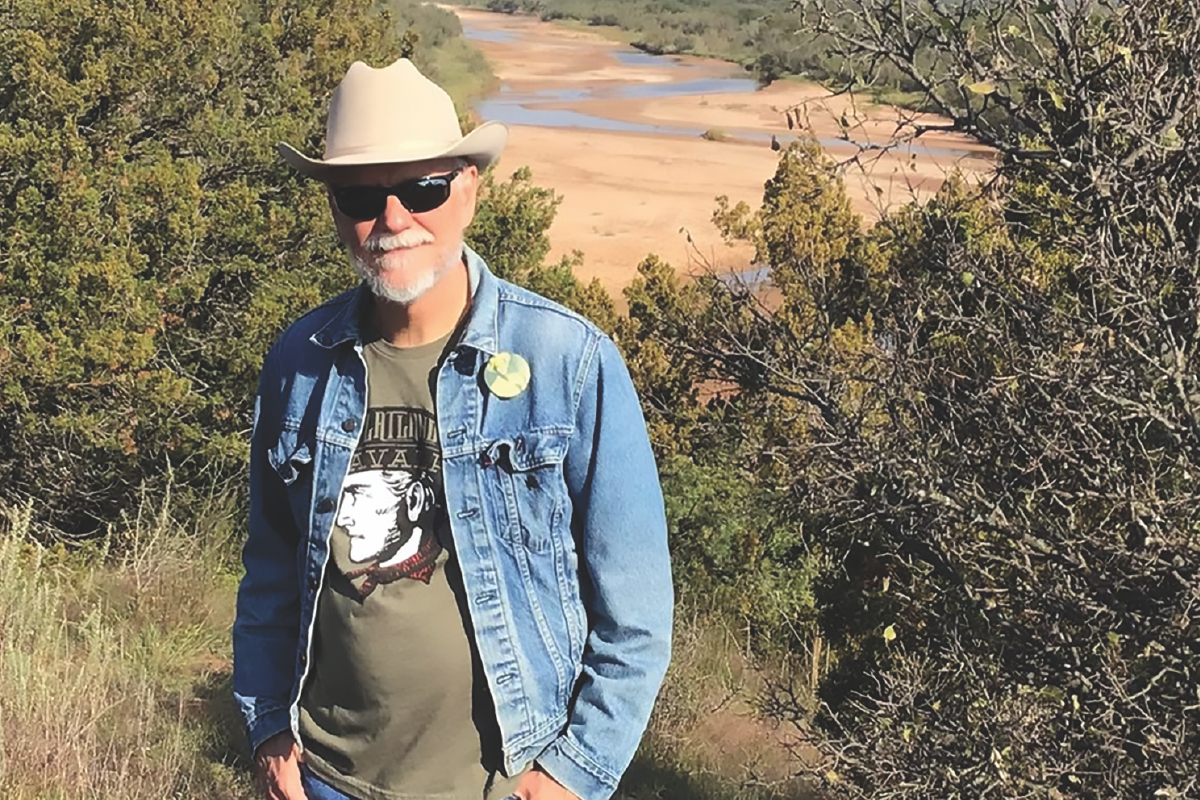 I grew up in Guthrie, Oklahoma, the capital of Oklahoma Territory. My mother's family was in the Great Land Run of 1889. The area was the epicenter of the 1890s war between lawmen and outlaws such as the Daltons. Family legend holds that my great-great-grandfather allowed Bill Doolin and company to camp on the homestead. 
My mother was a rodeo girl who wanted "to be a cowboy's sweetheart" when she graduated from high school. She succeeded. And here I am. Her cowboy romances didn't work out, but she never lost her love of rodeo, so I grew up around the sport in cowboy country. 
We went to the National Finals Rodeo in Oklahoma City every year. I was in the arena when Freckles Brown rode the unrideable bull called Tornado in 1967. I'd just turned 12 years old. I later got to know Freckles some. He was quiet and unassuming and one of the most remarkable human beings I've ever met. 
Oklahoma's great treasure is its American Indian heritage. I've reconnected with it in recent years thanks to what I consider my Comanche family in Oklahoma. Many Comanches consider places in the Wichita Mountains in the southwestern part of the state to be sacred. I do too.  
A mentor was Harry Ebeling, an English professor at what's now the University of Central Oklahoma. From him I learned about Western "literary" books such as Edward Abbey's Desert Solitaire and Edwin "Bud" Shrake's Blessed McGill. I own Shrake's office chair.
Kenny Walter was the most important educator in my life. He was a civics teacher and a coach, but his real passion was creative writing. He made me a writer. He's still a friend. 
I had a bedroom full of bowling trophies when I was growing up.  But mostly I was a washout at sports until I began training in earnest as a boxer in my 40s. I'm still at it 24 years later. You don't want me to hit you with my left hook.
The Wild Bunch is Sam Peckinpah's great masterpiece, but the family drama Junior Bonner, from a terrific Jeb Rosebrook script, is my favorite film of his because it's about rodeo at the time I was closest to the sport. Steve McQueen does his best acting in it. 
A Western hero is someone you'd ride the river with. I'd ride the river with Bass Reeves, Rufus Cannon and Charles Pettit. They were Black men who were outstanding Old West lawmen. Reeves is getting his due. Cannon and Pettit remain overlooked. 
Walt Whitman taught us to liberate ourselves from the tyranny of European literary forms. He showed us how to write using an authentic American voice. I still read him.
Sam Peckinpah was a great poet who used motion picture images as metaphors, not words printed on paper. No artist has had a greater effect on me. Sam was a drunk and had many other problems, but he was a true artist with an important vision. 
Summertime is great because I love hot weather. I hate snow and cold winds. I live in the Texas Hill Country, surrounded by trees and spring-fed streams. But I'm a desert rat by nature.
Larry McMurtry was a huge influence. He proved you can make real literature from life in small West Texas towns like Archer City. Or about a couple of flawed Texas Rangers named Gus and Woodrow. 
The Southern Plains are what shaped me as person and as a writer. I have a Comanche bow hanging in my office. I know that in an earlier life I used one like it to hunt buffalo from the back of a paint.
A good meal is carne guisada and frijoles charros with tortillas de maiz and plenty of iced tea. An aside: I'm the world's greatest chili cook. No brag.  Just fact.
Eating a piece of pecan pie from the Bluebonnet Café in Marble Falls, Texas, is instant nirvana. 
The writer's life often seems like an endless colonoscopy. 
An author who influenced me is my fellow Oklahoman, N. Scott Momaday. I took a seminar taught by him at the University of Oklahoma: a life-changer. The Way to Rainy Mountain is a literary diamond.
What history has taught me is that Faulkner was right: The past is never dead. It's not even past. History is alive and constantly revealing new things about itself. We need to pay attention.