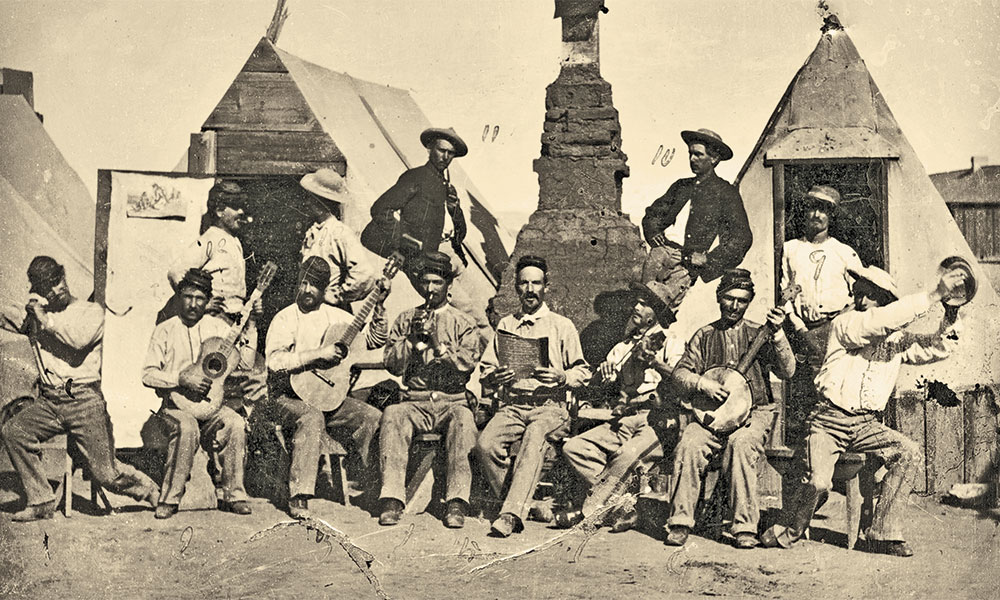 Across the bottom of a half-plate tintype, in the emulsion, was scribed, "Camp Verde, Arizona." The 1871 image, the earliest identified tintype taken outdoors that has been attributed to Arizona Territory, initially surfaced in a catalog in 1978, then disappeared for almost 40 years before resurfacing last year.
The tintype shows a military camp scene with two tents and a group of soldiers mugging for the camera with their musical instruments. Eleven of the figures had been numbered as well, but the key with names and identities is long gone.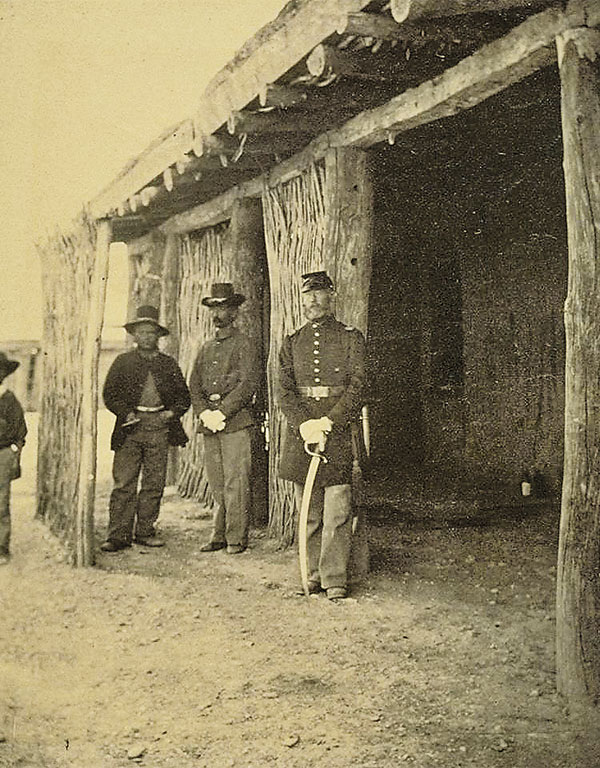 The U.S. Army formed its 3rd Cavalry on May 19, 1846. Many famous figures of Western history, including John C. Frémont, Samuel H. Walker and George B. Crittenden, served in its squadrons, organized into troops, companies and artillery batteries.
The 1st Squadron included Company C, nicknamed the "Crazyhorse" infantry, which was initially commanded by Samuel H. Walker and armed with his famous Colt Walker revolvers.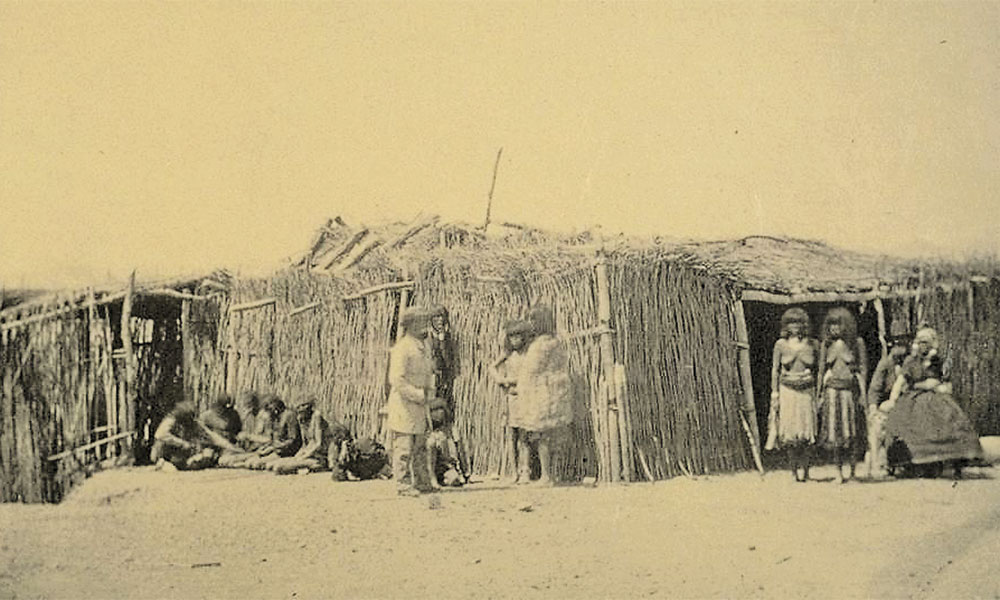 The 3rd Cavalry saw distinguished service and suffered heavy losses in the Mexican-American War. After the war, during the first half of the 1850s, the cavalry was sent west—to Oregon and California—with its companies assigned to locations as diverse as Vancouver in Canada, Havana in Cuba and New Orleans in Louisiana.
The 3rd Cavalry originally served in what is now New Mexico and Arizona in 1856, where Company C saw duty in battles against Navajos and Mescalero Apaches.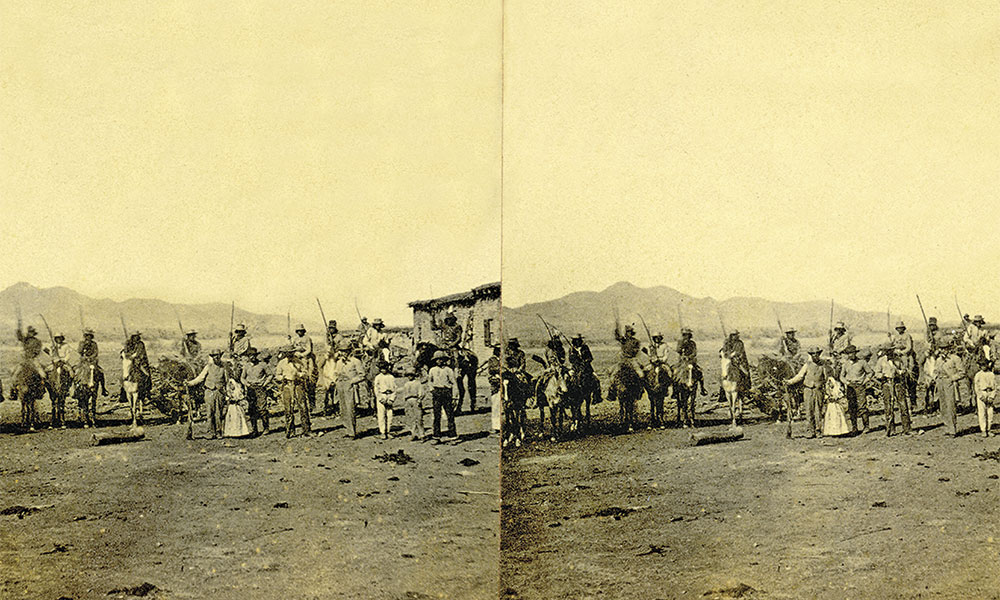 A few years later, Company C traveled east into Texas, as part of the Union force that took on the Confederates early in the Civil War. Company C continued to fight both Indians and Confederates in Texas until the soldiers' transfer to Memphis, Tennessee, in December 1862.
After service ranging from Corinth, Mississippi; Chattanooga, Tennessee; Fayetteville, Arkansas; and Huntsville, Alabama, Company C ended the war stationed in Arkansas.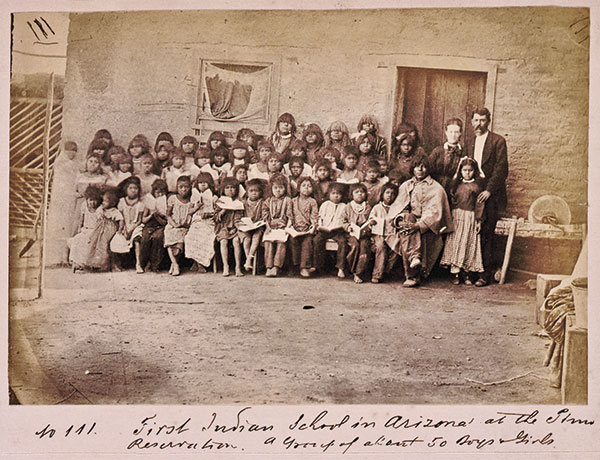 The 3rd Cavalry returned to New Mexico Territory once again in April 1866. Company C was originally headquartered at Fort Wingate and served as escorts for surveyors, travelers and settlers, protecting them from the Apaches, Comanches, Kiowas, Navajos and Utes.
In 1870, Company C marched from Fort Wingate to Arizona Territory's capital, Prescott, before moving on to Fort Rawlins southeast of the town. The regimental headquarters for the company was moved to Camp Verde in April 1871.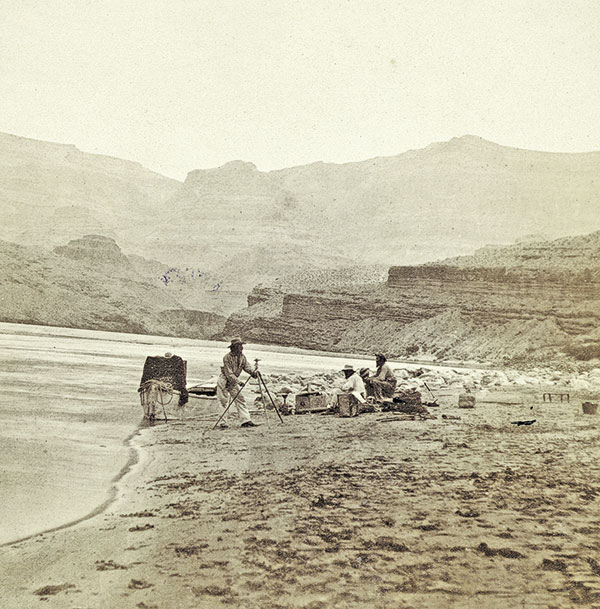 In June, President Ulysses S. Grant assigned Gen. George Crook to command the 3rd Cavalry and Military Department of Arizona, replacing Gen. George Stoneman after word had reached the East about the horrific Camp Grant Massacre of the Aravaipa Apaches that occurred under Stoneman's command on April 30. Crook arrived in Tucson from the east, wearing his plain canvas suit, on June 19.
In July, Crook, with about 200 soldiers and scouts, marched to Camp Bowie and then Fort Apache en route to Camp Verde on the general's initial tour of the territory.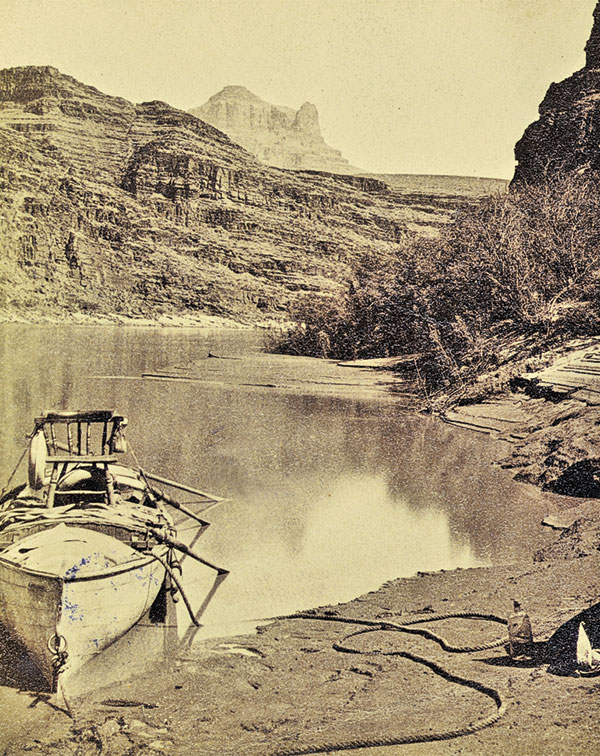 The 3rd Cavalry served with Crook in Arizona Territory only briefly, leaving by steamboat from Fort Yuma in January 1872. As a result, this elusive tintype probably dates from the late summer or early fall of 1871.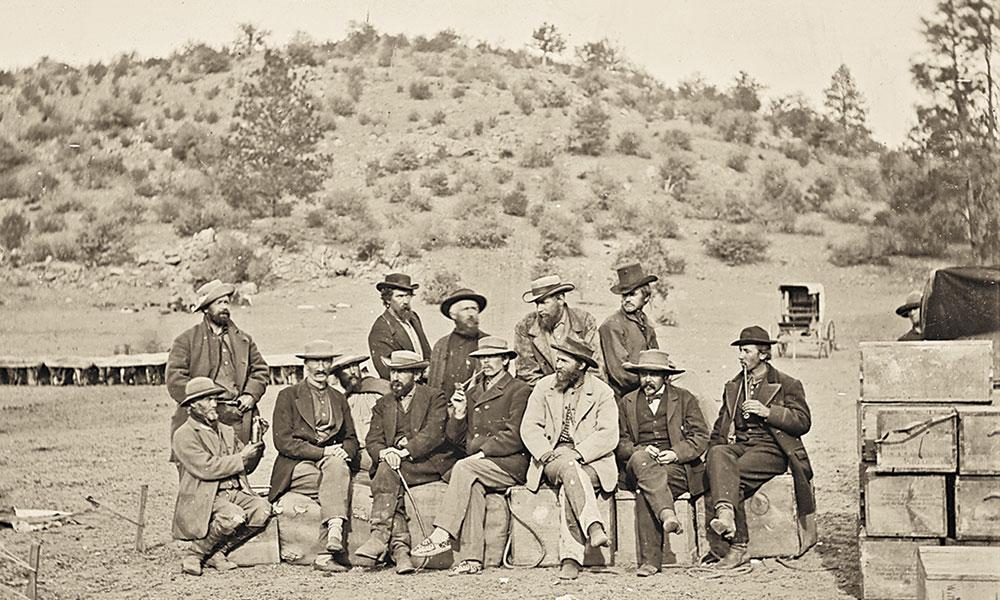 The 3rd Cavalry continued service in many famous, and infamous, battles, including the Little Bighorn Campaign and Battle of Rosebud Creek, and saw action continuously in conflicts that included the Gulf War, Iraq, and Afghanistan in the 21st century.
Jeremy Rowe is the author of Arizona Stereographs, 1865-1930. Visit VintagePhoto.com for more on his collection.