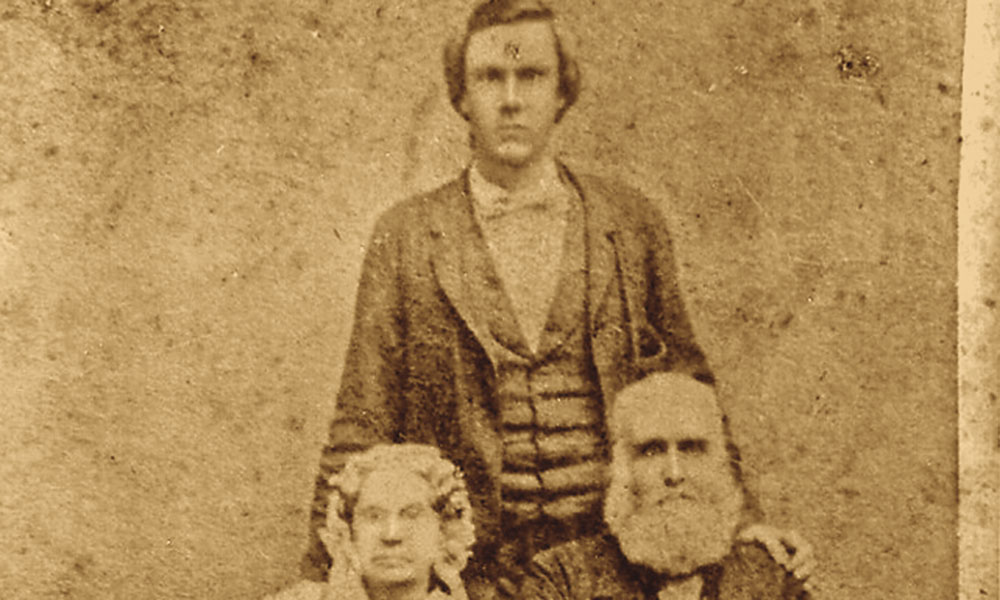 John Dix was born to fight battles, taking his first breath on February 2, 1796. His minuteman father had fought in the first battle, at the North Bridge in Concord, Massachusetts, at the beginning of the American Revolution.  When the War of 1812 broke out, Dix joined the fight, as a privateer out of Boston.
After the war ended, Dix spent 10 years sailing on merchant ships in the South Pacific. He even commanded one, until his ship, Cossack, ran aground on New Zealand's North Island in 1823.
The following year, Dix headed to Michigan Territory and founded Dixboro. He farmed, built a sawmill and gristmill, set up a store in his home and served as the town's first postmaster.
In the winter of 1833-34, he sold out and moved to the Mexican state of Coahuila y Tejas. After settling as a farmer in Stephen F. Austin's Colony along the Brazos River, Dix joined the Texian Army. He fought in the beginning battles at San Antonio de Béxar under Austin and William Barrett Travis.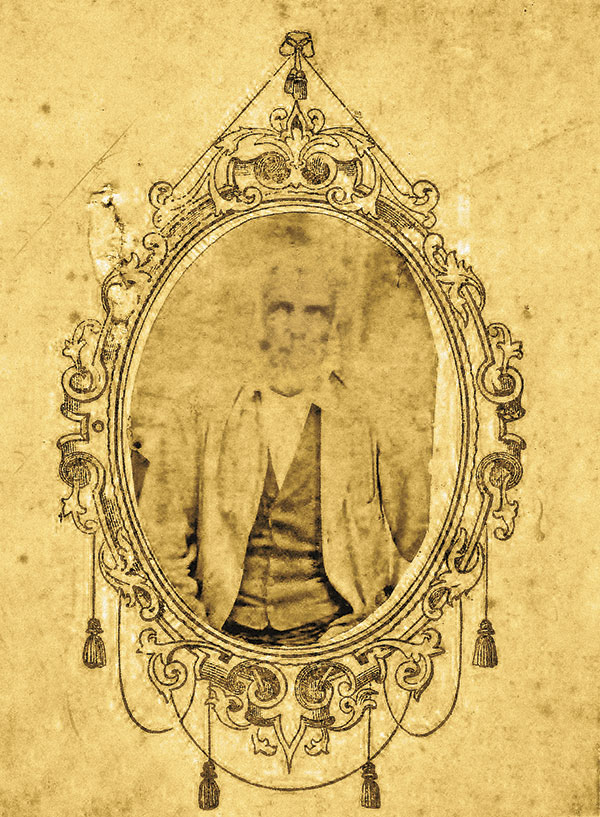 On furlough since November 4, 1835, with the good fortune of not dying with the Alamo troops in the spring of 1836, Dix fled with his family during the "Runaway Scrape" until Sam Houston's soldiers overthrew the Mexicans at the Battle of San Jacinto.
Relocating in 1849 to Corpus Christi, Dix funded son John James's Longhorn cattle and sheep ranch up the Nueces River. Dix served as customs surveyor for the town's port, appointed by U.S. Presidents Franklin Pierce and James Buchanan.
A year into the Civil War, Union Lt. John W. Kittredge asked Corpus Christi citizens to surrender. They signaled refusal by shooting cannonballs from the shoreline, so Kittredge shelled the town with his ship's cannon. 
Dix wanted to raise an American flag over his house to indicate his loyalty to the Union. His daughter-in-law, Cynthia, pointed a loaded shotgun and said, "My husband [John James, then a Confederate officer stationed in West Texas], your son, left me here with you to protect and take care of, not to insult, and while I am here if you attempt to raise that flag over this house, over my head, I will shoot you off the roof."
The loyal Unionist abstained from flying his beloved Stars and Stripes, marking the only time Dix had ever backed down.   
Three times, Dix was threatened with hanging, for treason. Yet once peace was declared in 1865, he ended up bringing justice to the region, as Nueces County judge. He also became a Freedmen's Bureau agent, to help former slaves acclimate to society.
When Dix died on January 18, 1870, a former Confederate wrote the obituary, stating, "He was of that peculiar temperament that knew no compromise or halfway ground. If he meant Union he meant it all over, and no argument or opposition would change him."
Dan R. Manning, the author of Captain John Dix, 1796-1870: A Texas Pioneer, resides in the Missouri Ozarks with wife Betty, the great-great-great granddaughter of Capt. John Dix. His articles have appeared in Southwestern Historical Quarterly and Military History of the West.