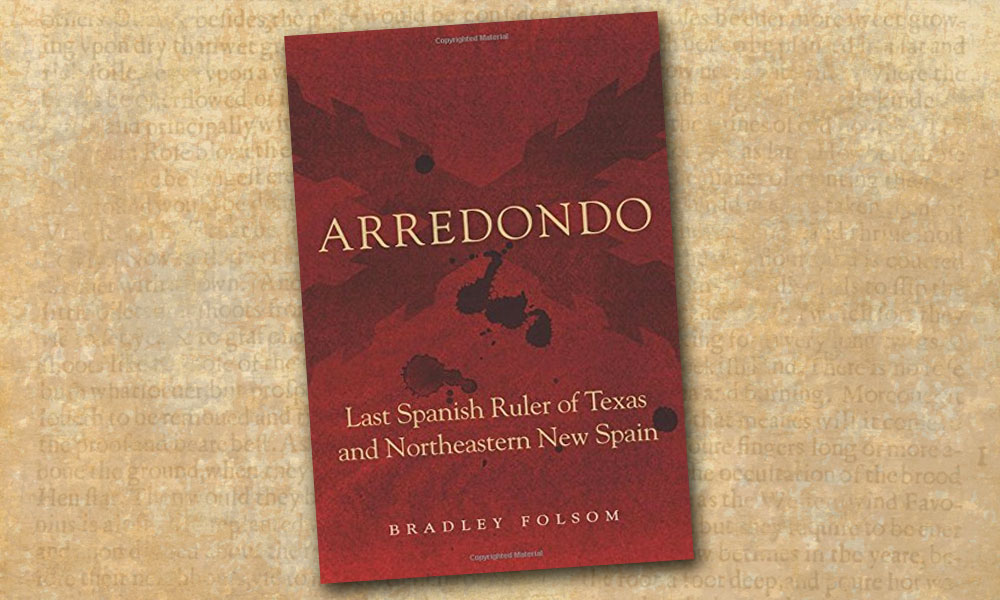 Despite his negative reputation as an inhumane military leader of Texas and Mexico's northern provinces, the infamous Don Joaquin Arredondo continues to hold the interest of many.
While neither vilifying nor apologizing for Arredondo's actions, author Bradley Folsom gives readers more than just biographical data in Arredondo: Last Spanish Ruler of Texas and Northeastern New Spain (University of Oklahoma Press, $29.95).
He begins by introducing the administrative style of the Viceroy of Rio de La Plata, Nicolas Arredondo, Joaquin's father, a style duplicated by Arredondo.
Arredondo's summary executions, tortures, exploitations, and capriciousness against his own citizenry, rebels and American filibusterers are not just enumerated, but placed in the context of European and Mexican history.
The machinations of colonial politics and how Arredondo's policies eventually killed Texas's economic development—leaving it open to Indian, American and other foreign incursions and its eventual loss to the U.S.—are made clearer.
—Dr. Salomé Hernández, Spanish Borderlands historian.