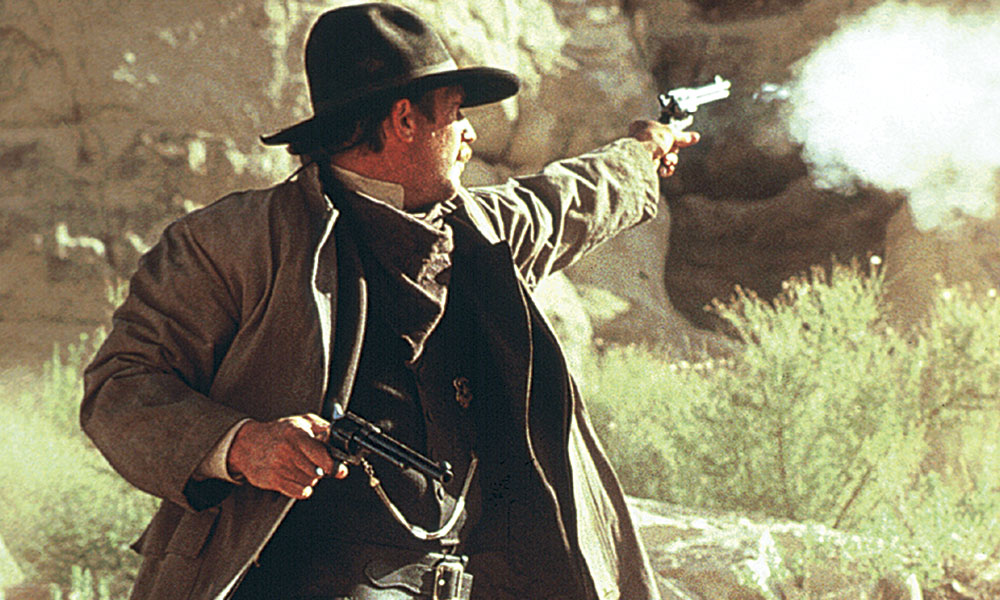 If one thing will ding a contender for the title of a historically accurate Western, it's the dreaded buscadero. Purists hate the low slung holster with a passion that is hard to imagine if you've never been around a history buff, like Charles Bleile, who says, "Overall, I liked the Costner movie, but looking at those holsters was like having a pebble in my boot."
The other ding in the Kevin Costner Wyatt Earp project is that all the outlaws dressed in brown. The rumor on the set was that Costner had been upstaged by Alan Rickman in 1991's Robin Hood: Prince of Thieves. To exert control over this movie's look, Costner and Director Lawrence Kasdan insisted that the outlaws in Wyatt Earp wear drab browns, like in old B-Westerns, where care was taken not to outshine Hoppy's outfit.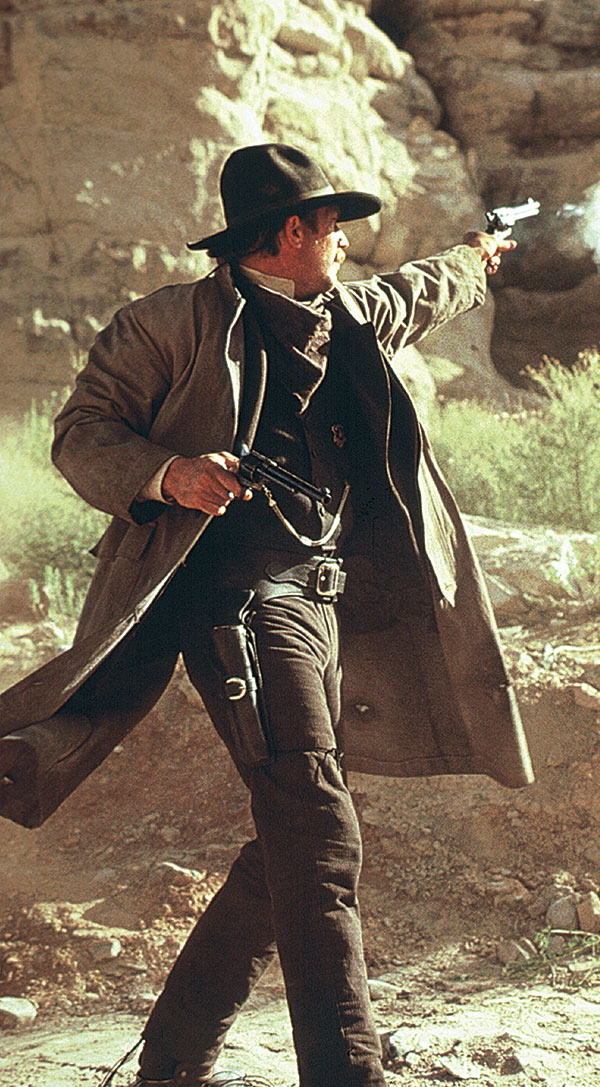 This is the key difference between the two movies. In Tombstone, the Cowboys, and "Curly Bill" Brocius in particular, are dressed flamboyantly, like landlocked pirates, and the end result is wilder and more fun. Costner's version is more laced up and tamer.
Perhaps that is the key to any good movie—something unexpected. In Tombstone, the costuming and the Buckaroos gave the movie an edge Wyatt Earp didn't have.