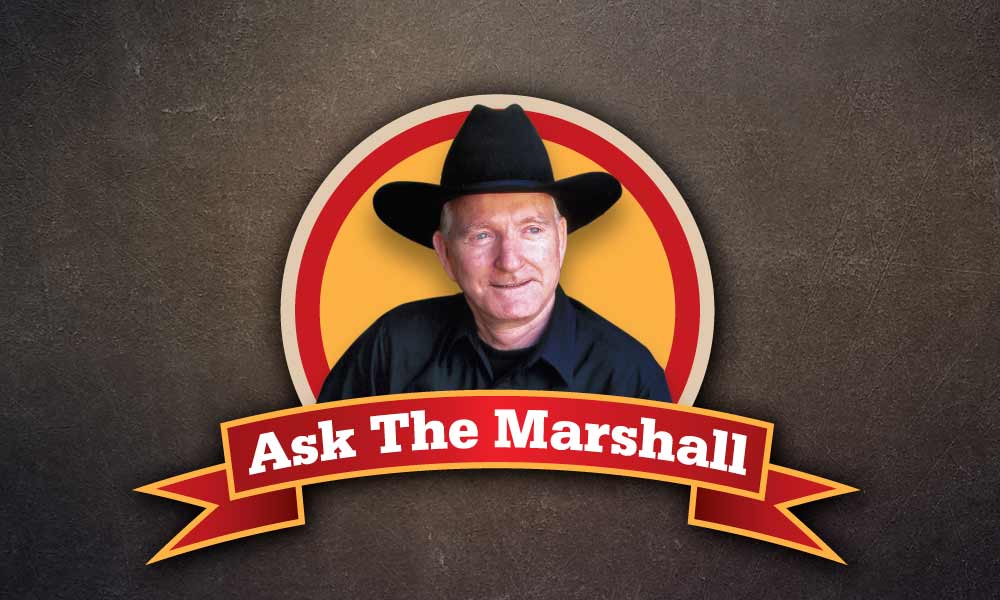 What did cowboys carry behind their saddles?
Zane Green
Braintree, Essex, England
Depending on the weather, cowboys usually carried a slicker or a coat behind their saddles. They also carried small sundries, such as pocket knives, matches and tobacco, in their vest pockets. Bedrolls and other possibles were stored in the chuckwagon or hooligan wagon.
A rider could carry saddlebags while traveling alone, but he usually took along a pack horse or mule to carry his things.
Bottom line: Less was best.
Marshall Trimble is Arizona's official historian and vice president of the Wild West History Association. His latest book is Arizona Outlaws and Lawmen; The History Press, 2015. If you have a question, write: Ask the Marshall, P.O. Box 8008, Cave Creek, AZ 85327 or email him at marshall.trimble@scottsdalecc.edu.