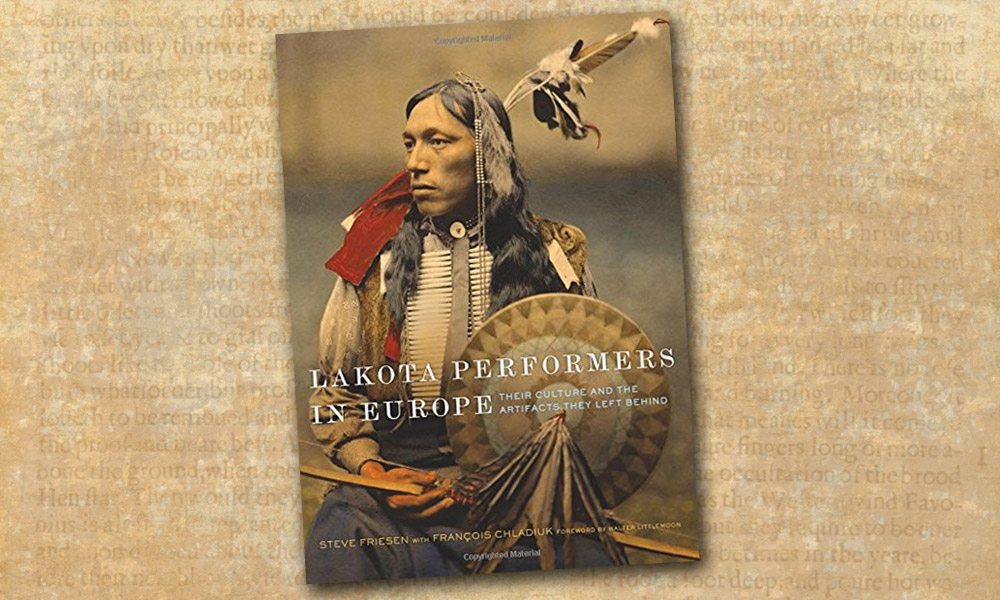 Springtime is awards season for books, television and film, and the National Cowboy & Western Heritage Museum of Oklahoma City recently announced its annual Western Heritage Awards. Many in the media, year after year, write off Western books, films, television shows and documentaries, but if you have read or seen any of these, you know they are alive and well.
Please find the opportunity to read these books and watch these programs to keep Western publishing, film, television, dramatic series and documentaries a vital part of our culture.
Congratulations go to:
Steve Friesen for receiving the Best Nonfiction Book award for Lakota Performers in Europe: Their Culture and the Artifacts They Left Behind (University Press of Oklahoma Press). [See Friesen's favorite Buffalo Bill Cody books in Build Your Western Library, page 56.]
Matthew P. Mayo for receiving the Best Western Novel award for Stranded: A Story of Frontier Survival (Five Star Publishing).
Thomas Brent Smith and Mary-Dailey Desmarais, editors, for Best Art/Photography Book for Once Upon a Time…The Western: A New Frontier in Art and Film (5 Continents Edition with Denver Art Museum and Montreal Museum of Fine Arts).
Best Fictional Drama
Godless, "Homecoming," Season 1, Episode 7, starring Jack O'Connell and Michelle Dockery; directed and written by Scott Frank; produced by Netflix.
Best Western Lifestyle Programming
Today's Wild West, Season 1, Episode 6, directed and written by Mark Bedor; produced by Today's Wild West.
Best Theatrical Motion Pictu
r
e
Wind River starring Kelsey Asbille, Jeremy Renner and Julia Jones; directed and written by Taylor Sheridan; produced by Acacia Filmed Entertainment, Film 44, Savvy Media Holdings.
Best Documentary
Floating Horses: The Life of Casey Tibbs, directed and written by Justin Koehler; produced by Nowlin Town Productions.
Best Docudrama
Home on the Range, starring Buck Taylor; directed by Ken Spurgeon; produced by Lone Chimney Films.
Best Television Feature Film
Unspoken: America's Native American Boarding Schools, directed and written by John Howe, produced by KUED/PBS.
—Stuart Rosebrook