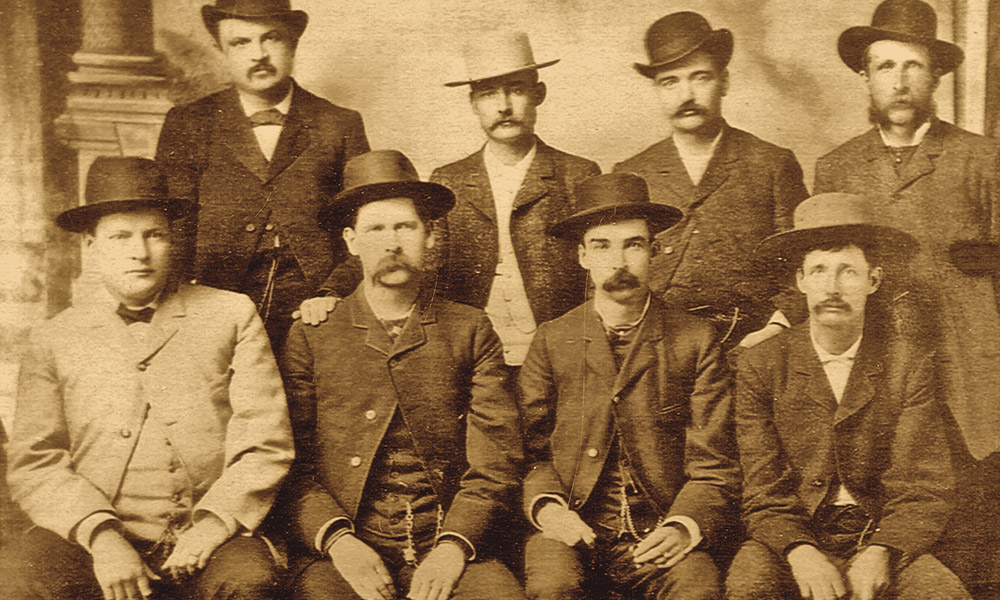 Charlie Bassett's story has been eclipsed—by the legends of Wyatt Earp and Bat Masterson. Yet for much of the 1870s, Bassett was the law in Dodge City, Kansas, helping bring peace to one of the West's roughest towns.
Bassett was born in Massachusetts in 1847. After a Civil War stint, he drifted west in 1865, trying his hand at bartending, mining and other pursuits. By 1872, he was in Dodge City as a partner in the Long Branch Saloon.
In 1873, after selling the bar, Bassett was elected the first sheriff of Ford County; he was re-elected in 1875. Term limits ended his tenure, but new Sheriff Bat Masterson appointed him a deputy in 1878.
The previous December, Bassett was appointed one of Dodge City Marshal Ed Masterson's deputies. Ed was killed on April 9, 1878, and Bassett was promoted. He resigned in November 1879 (to be replaced by another Masterson, brother Jim).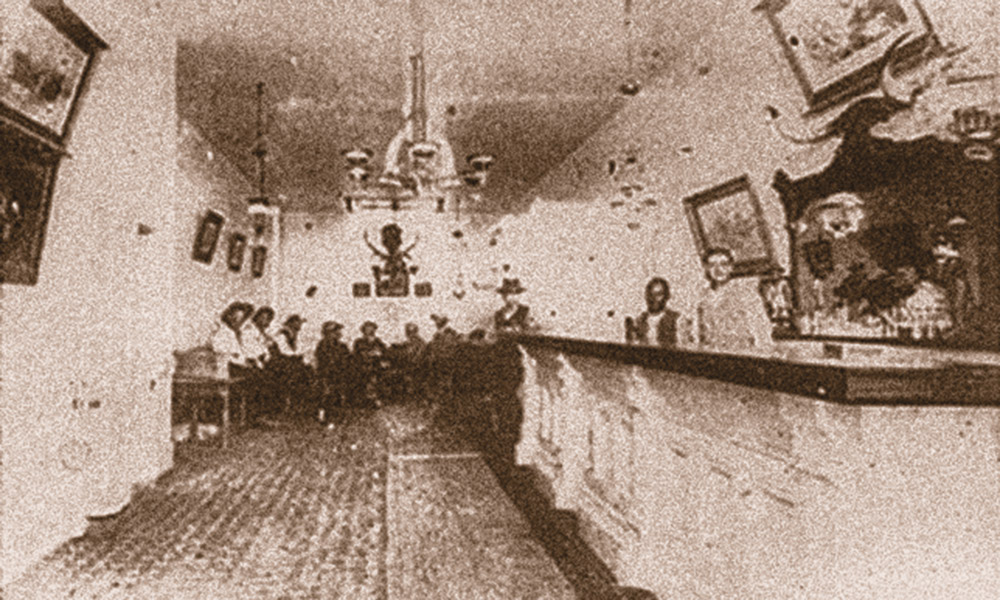 Between 1873 and 1879, Bassett was the constant law enforcement officer in Dodge City. Not the Mastersons. Not the Earps. Those men wore the badge there for only a couple of years each—and all of them reported to Bassett at one point or another.  He deserves as much credit as anyone (if not more) for keeping a lid on violence, crime and mayhem.
But then he moved on, roaming the West over the next two years.
In 1881, Bassett settled in Kansas City, Missouri, managing the Marble Hall Saloon. Two years later, he was called back to Dodge by Luke Short, who owned the same Long Branch Saloon started by Bassett nearly a decade earlier. Mayor Larry Deger had run Short out of town in his effort to clean up Dodge by closing sporting establishments.
Bassett, Wyatt Earp, Bat Masterson and other gun handlers arrived to back Short's play. Merchants feared the crackdown would hurt business when Texas cowboys came to town, so they pressured Deger to reopen the saloons and gambling halls, which he did. The "Dodge City War" ended without violence; Short and pals became known as the "Dodge City Peace Commission."
Bassett went back to Kansas City and opened the Senate Saloon (which gave him the nickname of "Senator"). But it quickly failed, and Bassett became a bartender at other saloons in town.
By the 1890s, Bassett was suffering from inflammatory rheumatism. He visited Hot Springs, Arkansas, for relief. Bassett died there on January 5, 1896, at the age of 48.
He eventually became just a note on the wild history of Dodge City. But William B. Shillingberg, who chronicled the town in Dodge City: The Early Years, 1872-1886, credits Bassett as the man responsible for holding down crime and violence.