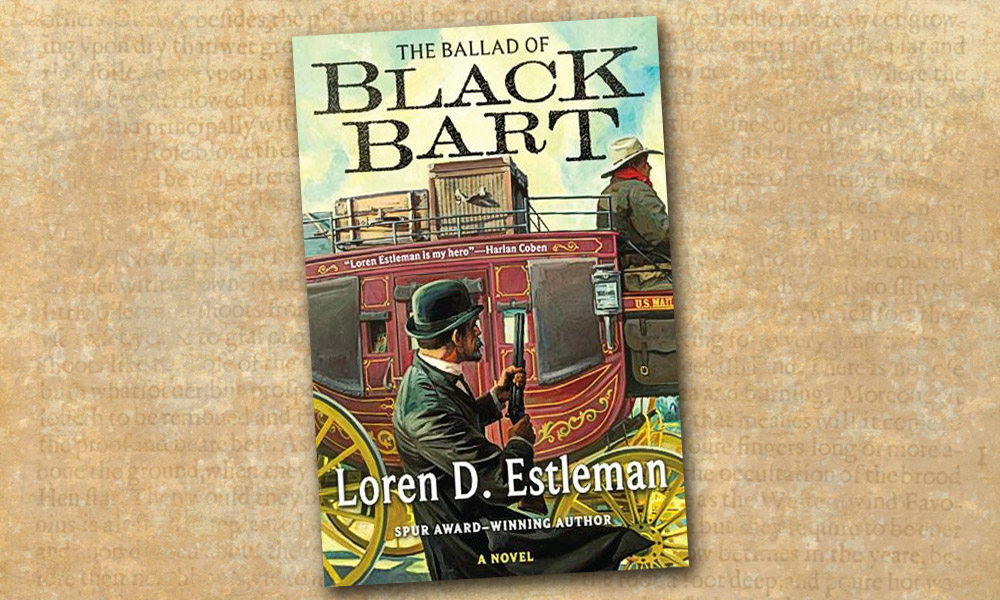 Taking his name from a dime Western novel, Charles E. Boles (or Charles Bolton, as he was known) robbed 28 Wells Fargo stagecoaches between 1875 and 1883. His modus operandi of walking to and from each robbery armed with an unloaded shotgun and leaving bits of verse behind at some of his hold-ups made for colorful headlines in the day's tabloids.
Between robberies, Boles was known for his temperance, genteel manners and a taste for the finer things, but as "Black Bart," his bold crimes confounded James B. Hume, Wells Fargo's chief of detectives, who made it his personal obsession to put the gentleman thief behind bars.
With meticulous research and masterful storytelling, Loren Estleman's novel, The Ballad of Black Bart (Forge Books, $24.99), brings this legendary outlaw's singular tale to life.
—Patrick Millikin, editor of  Phoenix Noir
https://truewestmagazine.com/western-library-kip-stratton/