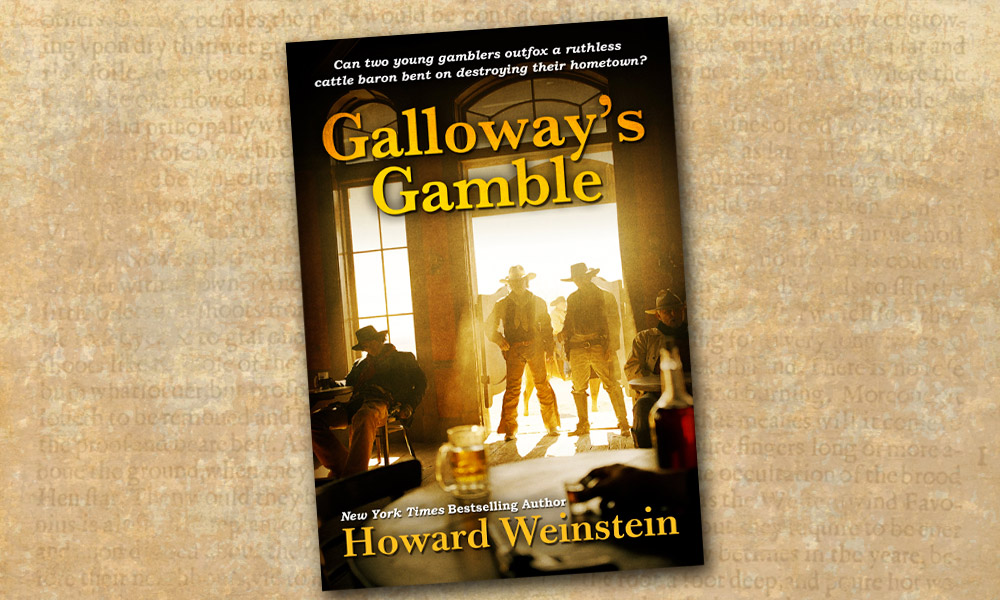 Anyone who loves Charles Portis's style of writing in True Grit, or readers ready to fall in love with a great yarn well told, should look no farther than Howard Weinstein's Galloway's Gamble (Five Star, $25.95).
Follow the years and adventures of brothers Jamie and Jake Galloway in 19th-century Texas, the Civil War and the American West, interacting with Indians, gamblers and whores extraordinaire, loves found and lost and a mother with enduring grit for the future.
The page-turning yarn had to end but this reader wished it hadn't; perhaps a sequel with such rich characters will return in a twisting fun-filled tale.
—Jeb Rosebrook, author of Junior Bonner: The Making of a Classic with Steve McQueen and Sam Peckinpah in the Summer of 1971.