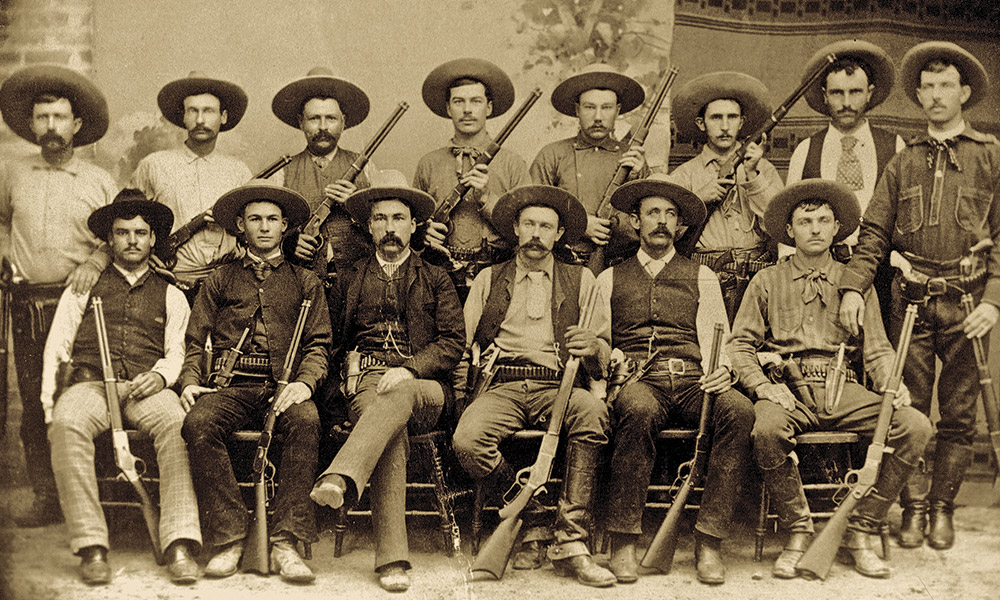 All 1873 Winchester rifles have octagonal barrels and the carbines have round barrels, right? Well, no, as a special option about one out of every five '73 rifles were made with round barrels. What prompted me to write this column is that in the November 2017 True West, my feature, "10 Treasured Firearms," named ten guns from my collection that I'd keep, if I were limited to just that number. I was torn over which firearms I cherish the most, but since this was just a hypothetical exercise, I enjoyed mentally going through my collection and weighing my favorites against each other. However, if I could up that number of keepers a wee bit, there's one other gun that would have made the list, but had to be dropped in the final cut, due to the assigned number I was to write about.

That firearm is one I consider a handsome representative of perhaps the most famous of all Winchesters, the 1873 Model—the "gun that won the West." My '73 Winchester is an 1884-produced, straight-stocked, 24-inch round-barreled, .44-40 caliber rifle that I got in a trade with a friend sometime back in the 1970s. Despite being a no-finish firearm, overall it's in very good condition, both mechanically and cosmetically. It has the looks of a well-used, but lovingly cared for, veteran of the frontier that's also proved to be a straight-shooter.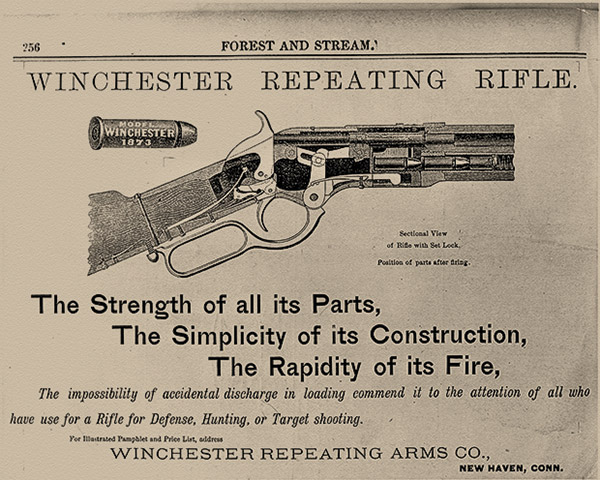 With 720,610 examples of rifles, carbines, muskets and other variations turned out in this lever gun's 46-year production life, the slab-sided 1873 Model was a favorite with cowboys, lawmen and express companies, for issuance to guards and drivers, as well as for presenting to employees as a reward for exceptional service. The Texas Rangers offered its officers a choice of any style arms they preferred, but most men opted for the Winchester .44-40 repeaters. As Texas Ranger James Gillette later recalled, "The new center-fire 1873 model Winchester had just appeared on the market and sold for $50 for the rifle and $40 for the carbine. Ten men in Company D, myself included, were willing to pay the price to have a superior arm…"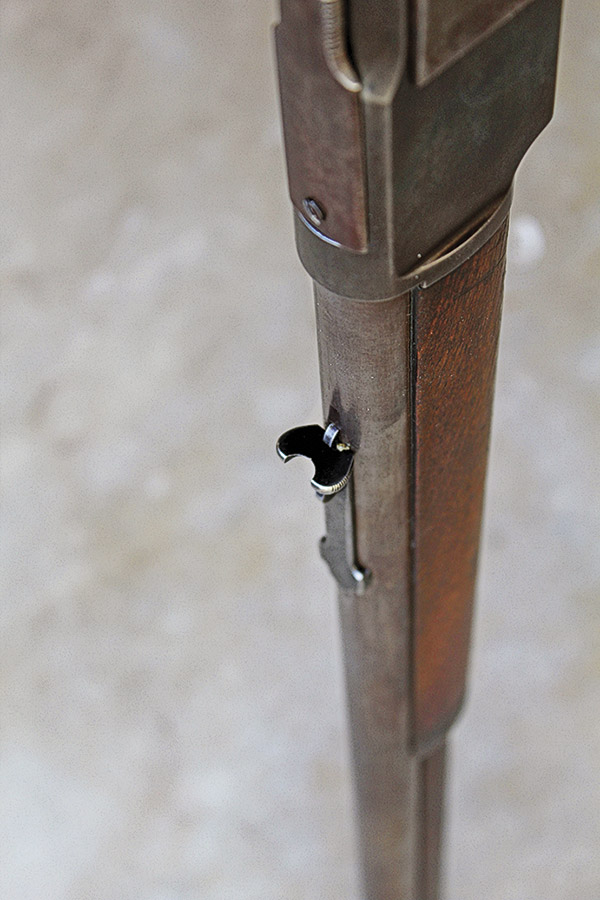 For hunting most game in the Far West, the slab-sided Winchester was easy to pack in the saddle and was well received. Frontiersman James W. Schultz recalled from a memorable hunt in 1881 in Blackfoot country, "[Three deer] came on in single file, and as each one leaped into the open of the trail, Eli fired at it with his '73 model Winchester repeater. He fired three shots about as fast as I could count them, with the result of three dead bucks lying within a yard or two of one another. Some shooting!"
While round barrel rifles like mine are not rare, they are not as often encountered as octagonal-tubed Winchesters, since roughly only about 20 percent of the 1873 models are estimated to have been turned out with a round barrel. Its serial number, 145082A, makes it a Third Model '73. Fitted with what appears to be a frontier-replacement blade front sight and a factory adjustable, Rocky Mountain semi-buckhorn rear sight, the Winchester's metal parts wear a nice patina overall and the stock is an attractively figured walnut.
Fortunately, several ammo producers, including Black Hills Ammunition, HSM Ammunition, PMC, Tennessee Cartridge Co., Ultramax Ammunition and Winchester, have been offering reduced recoil, cast or swaged lead alloy bullet, smokeless powder loads, designed for cowboy action shooting. I've used each of these loads, along with black powder ammo, in my 1884-vintage '73 with pleasing results. In all honesty, this 134-year-old Winchester is just an average-condition example, nevertheless, it has that look of a gun that's "been there and done that," and is one I've enjoyed admiring and shooting for years. It's easy to see why it was a frontier favorite.
Phil Spangenberger has written for Guns & Ammo, appears on the History Channel and other documentary networks, produces Wild West shows, is a Hollywood gun coach and character actor, and is True West's Firearms Editor.