Andrew Patrick Nelson is assistant professor of film history at Montana State University. Though born and raised in Calgary, Alberta, Nelson can't remember watching a single Western movie in his youth. Thankfully, he was introduced to the genre in college, and hasn't looked back. 
His monograph Still in the Saddle: The Hollywood Western, 1969-1980 (University of Oklahoma Press) is the first detailed history of the genre in the 1970s. In a recent review, author David Morrell calls it "essential reading for fans of Western films." (Are you going to argue with the creator of Rambo?) Nelson is also the editor of Contemporary Westerns: Film and Television since 1990 (Scarecrow Press) and coeditor of The Films of Delmer Daves (Edinburgh University Press). 
He appeared as a commentator on the Fox News series Legends & Lies, and regularly lectures at museums around the country. In the summer of 2018, he's programming a film series at the Briscoe Western Art Museum in San Antonio in conjunction with the museum's exhibit of Andy Warhol's Cowboys and Indians series.
Here's his recommended Western reading list: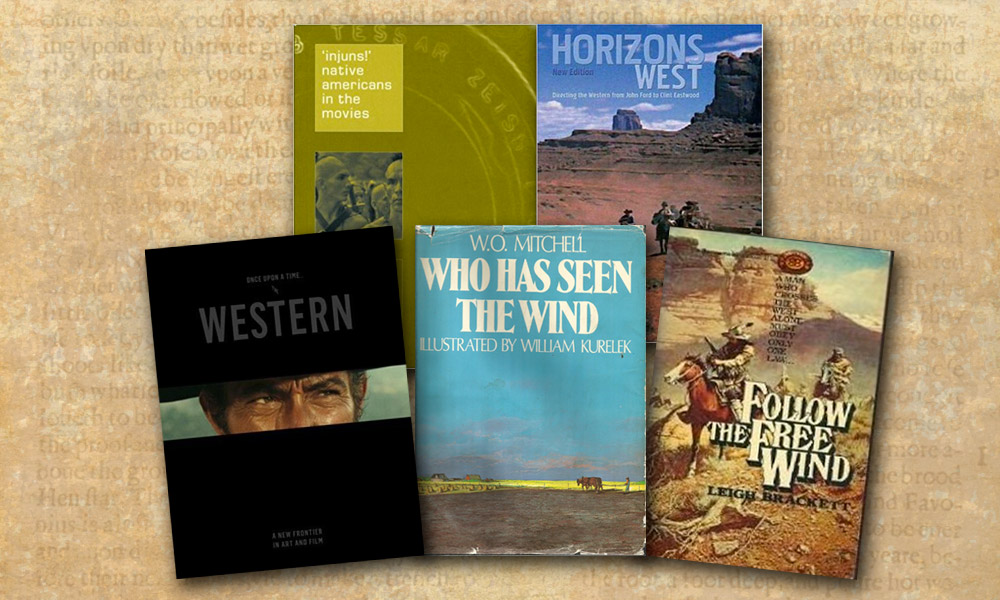 1) Once Upon a Time…The Western: A New Frontier in Art and Film (Edited by Thomas Brent Smith and Mary-Dailey Desmarais, 5 Continents Editions): This museum catalog is a somewhat selfish recommendation (I was the film advisor on the exhibition), but a more beautiful book on Western art and film, you won't find. It's lavishly illustrated, with informative, accessible essays by top critics and scholars. And me.
2) Who Has Seen the Wind (W.O. Mitchell, McClelland & Stewart): My tenth-grade English teacher, Mrs. Stewart, wouldn't forgive me if I left prairie sage W.O. Mitchell off this list. This sensitive, witty book, sometimes called the Canadian Huckleberry Finn, portrays eight years in the life of small-town boy Brian O'Connal as he comes to terms with the cycles of life and death that define his youth on the plains of Saskatchewan.
3) Follow the Free Wind (Leigh Brackett, Ballantine Books): Noted science-fiction author and screenwriter of The Big Sleep and Rio Bravo, Brackett offers a taut but reflective take on the life of escaped slave-turned-mountain man-turned-Crow war chief Jim Beckwourth. What more do you need to know?
4) Injuns! Native Americans in the Movies (Edward Buscombe, Reaktion Books): Buscombe is the greatest scholar of Western cinema. Here he asks the question, "Where do white people's ideas about Indians come from?" You won't find a more insightful examination of the American Indian's depiction in popular art, literature and film.
5) Horizons West (Jim Kitses, British Film Institute): Do you tend to think of great Western movies in relation to great Western moviemakers? Has anyone ever told you how the cowboy hero of fiction and film symbolically straddles a divide between wilderness and civilization? If so, you have Jim Kitses to thank. Indeed, it is difficult to overstate the influence this slender 1969 volume on the Westerns of Mann, Boetticher and Peckinpah has had on our thinking about the genre. A revised edition, released in 2004, includes new essays on Ford, Leone and Eastwood.