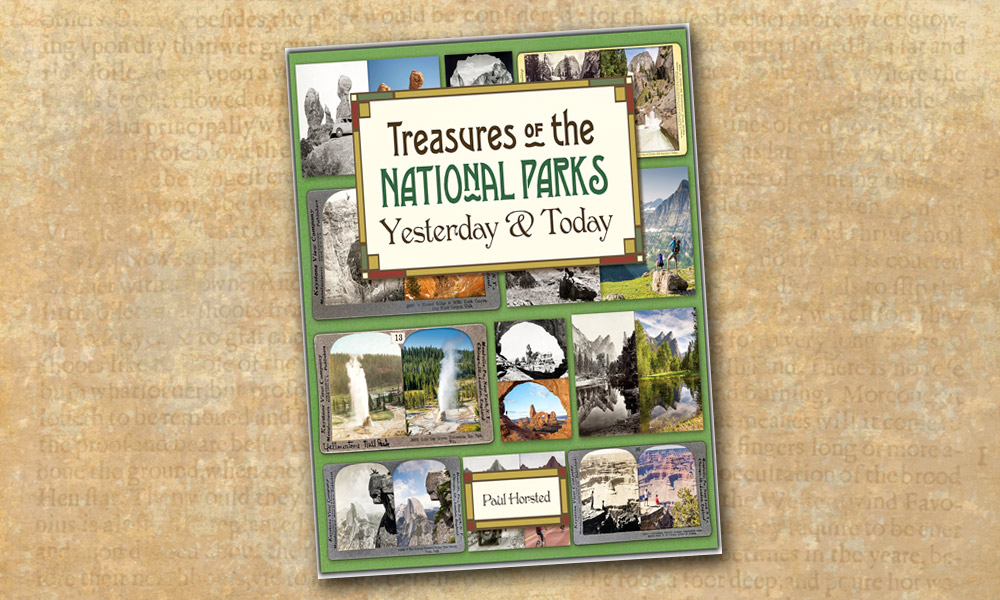 Treasures of the National Parks: Yesterday & Today (Golden Valley Press, $45) is a feast for the eyes. Paul Horsted takes you on a journey to twenty-four national parks through the lens of photographers 75 to 150 years ago to his own today.
Horsted meticulously created his photographs from the same vantage points as those taken in the past. You'll spend hours of enjoyment comparing 170-paired past and present images from the Grand Canyon's depths to the Rocky Mountains' heights. "I am making discoveries and seeing things in the past," Horsted writes, "that would be unknown without the historic photos."
Many sites remain constant, while others have changed significantly due to human activity. Horsted reminds us our national park treasures are in perpetual need of protection. When at Delicate Arch, he recounts how he prevented a young man from carving his initials. The next time you visit a national park, this is one coffee-table book you'll want to take along.
—Bill Markley, author of Deadwood Dead Men.