It's Not Just the Money; It's the Story
Auction houses and Western collectors enjoyed a banner year of selling and buying art, collectibles and firearms.
Why do we collect The West? For most of us it's not about the money, nor is it just an investment. It is about a love of the artifacts. And why? Sometimes it's their sheer beauty, like the exquisitely engraved firearms offered by Rock Island Auctions at the beginning of 2021, or the luminescence of a R. Tom Gilleon painting of a tepee and offered at The Russell Auction this past August. Or it might be the unusual nature of an item, like the Harrington and Richardson Arms Company's countertop display offered at Brian Lebel's Old West Auction in June. But above all we are drawn to the stories associated with artifacts, like the revolver used by Pat Garrett to kill Billy the Kid. The sale of that otherwise ordinary firearm established a world record at Bonham's in August. In 2021 artifacts that also told a story drew the most attention. 
The year began with the sale of Hollywood-associated hats, firearms and other clothing as part of Brian Lebel's auction in Mesa, Arizona. Some artifacts came from tales told by Hollywood, like the rifle used by John Wayne in his role as Rooster Cogburn and the shirt worn by him in The Searchers, both of which sold at Brian Lebel's Mesa auction in January. In addition to the firearms associated with Billy the Kid at the Bonham Auction, hanging Judge Isaac Parker's gavel brought a hefty price. And why not? Imagine the stories it could tell.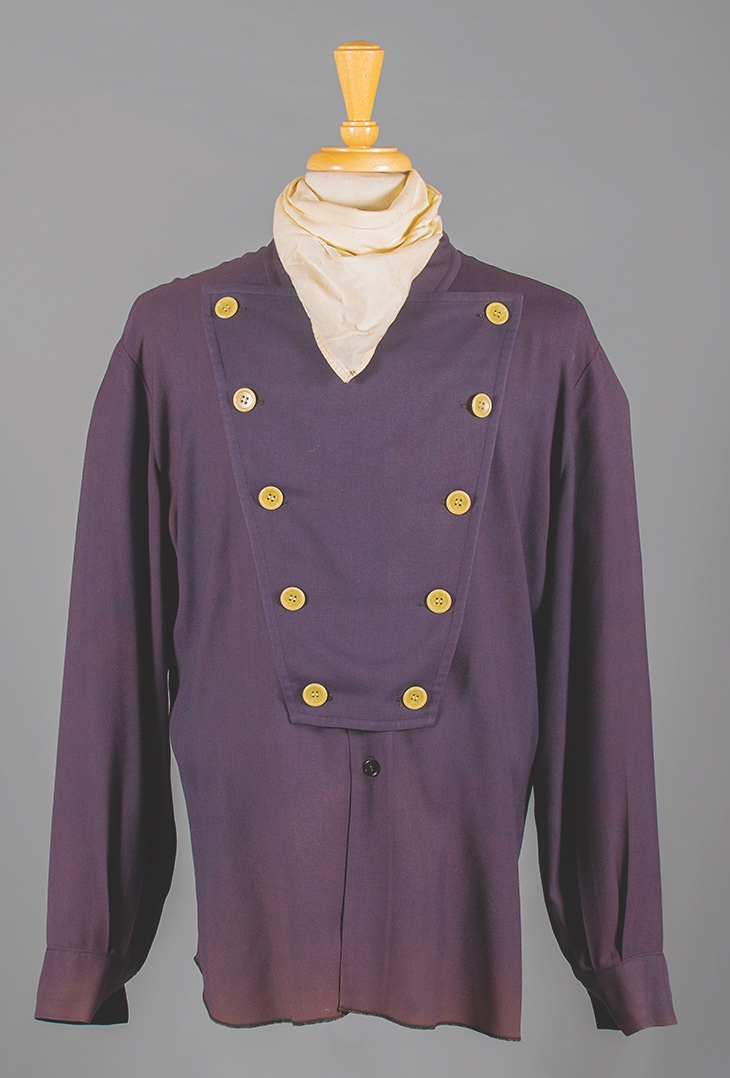 Speaking of stories, Rod Stewart sang "every picture tells a story," and that was the case with artwork sold at auction in 2021. Works by Alfred Bierstadt, Carl Rungius, Joseph Henry Sharp and Oscar Berninghaus, each with a story to tell, made a strong showing at the Scottsdale Art Auction in April. At the Russell Auction, Charles Russell's Drifting, a scene based on his time spent as a cowboy, depicted a moment of tension common to that experience. Blood on the Horizon, a contemporary piece by Bill Schenck at the Scottsdale Auction, presented a modernized figure of a cowboy looking back at an unseen threat. The robust sales of art and artifacts at auctions in 2021 demonstrate that the telling of Western tales is still alive and appreciated.
Steve Friesen comes to "Arts and Collectibles" with over 40 years of experience in collecting for museums, including evaluating and acquiring artifacts from the American West.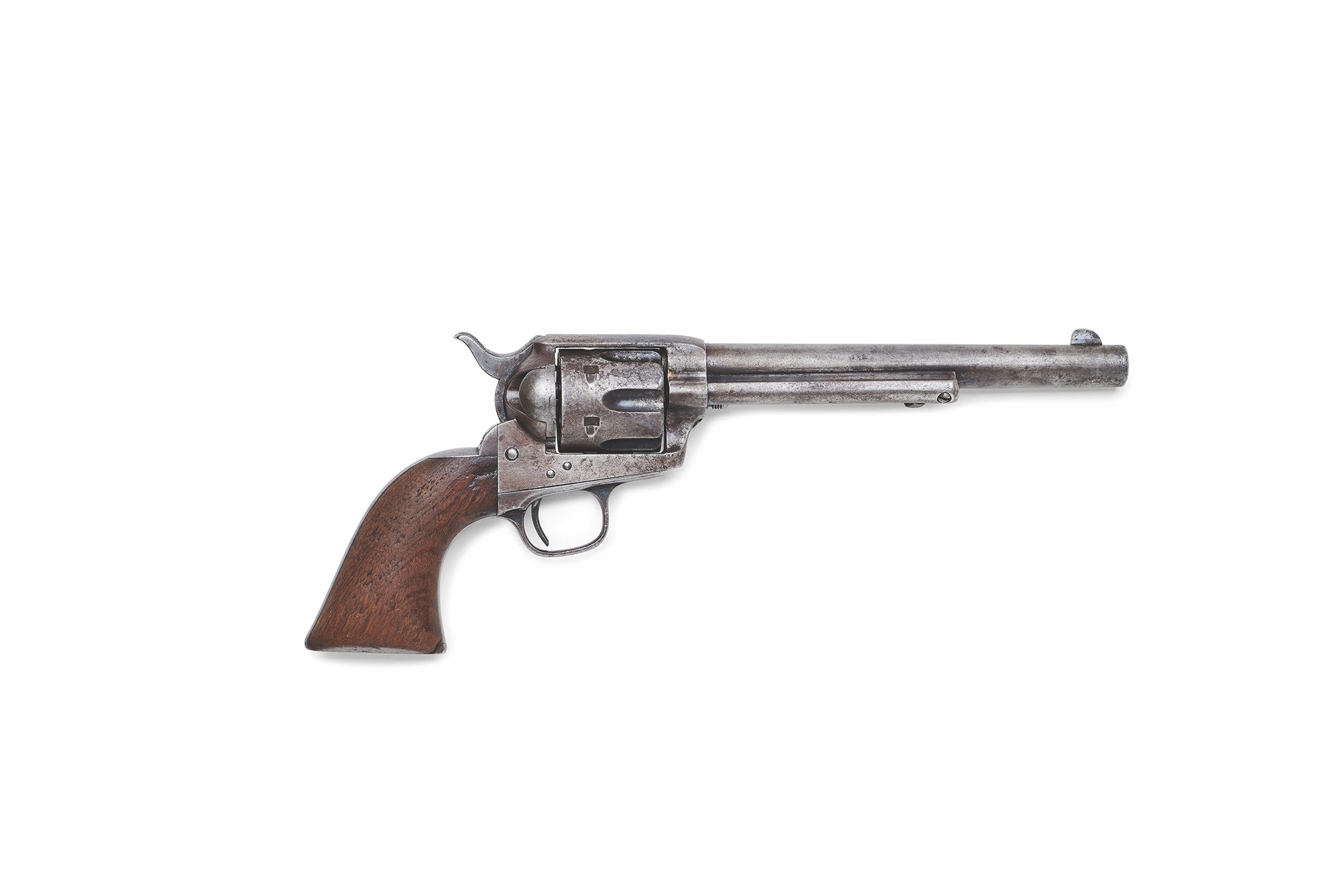 UPCOMING AUCTIONS
January 21-23, 2022
32nd Annual Mesa Old West Show & Auction
Brian Lebel's Old West Events (Mesa, AZ)
OldWestEvents.com • 480-779-9378
February 25, 2022
Art of the West
Heritage Auctions (Dallas, TX) 
HA.com • 214-528-3500
April 8-9, 2022
Western Fine Art Auction
Scottsdale Art Auction (Scottsdale, AZ)
ScottsdaleArtAuction.com • 480-945-0225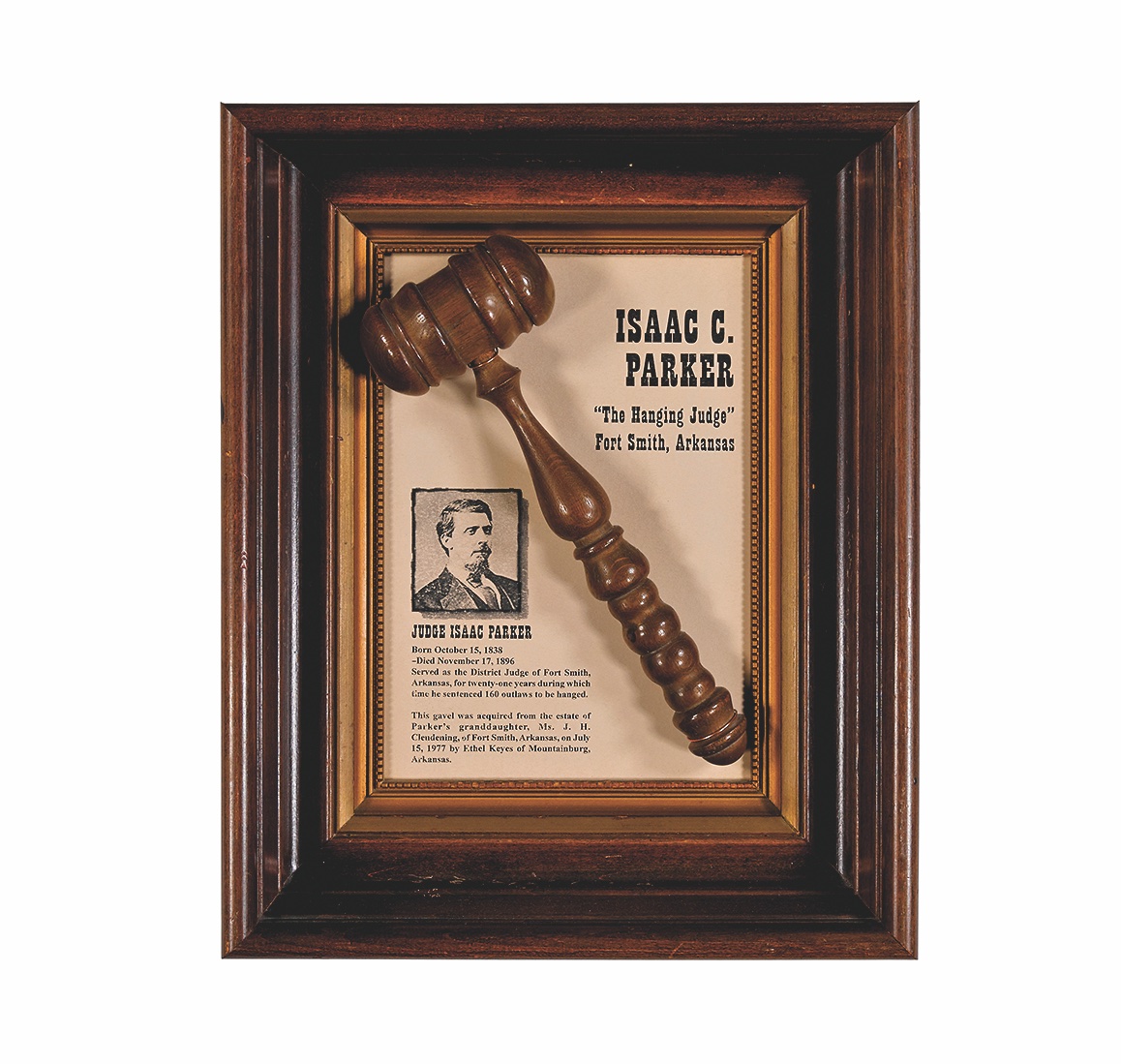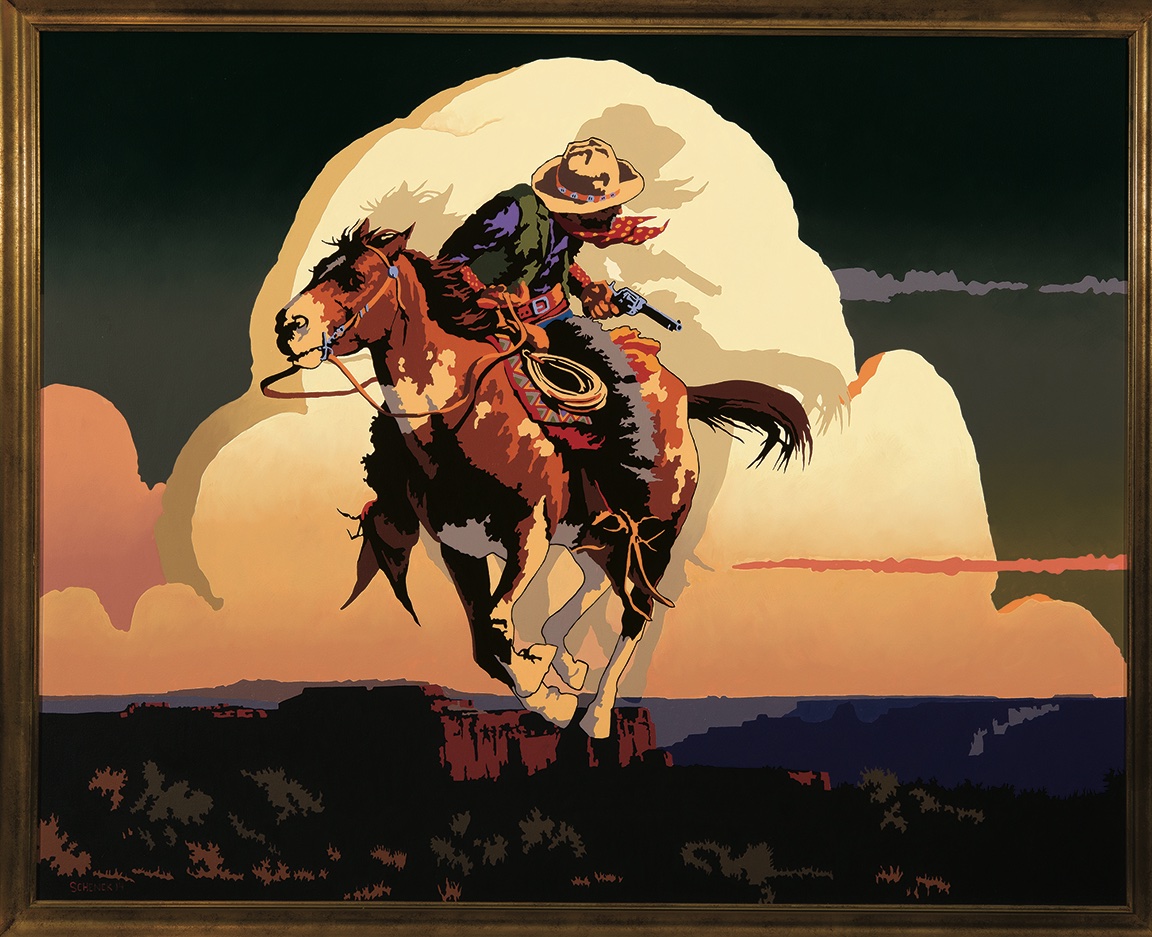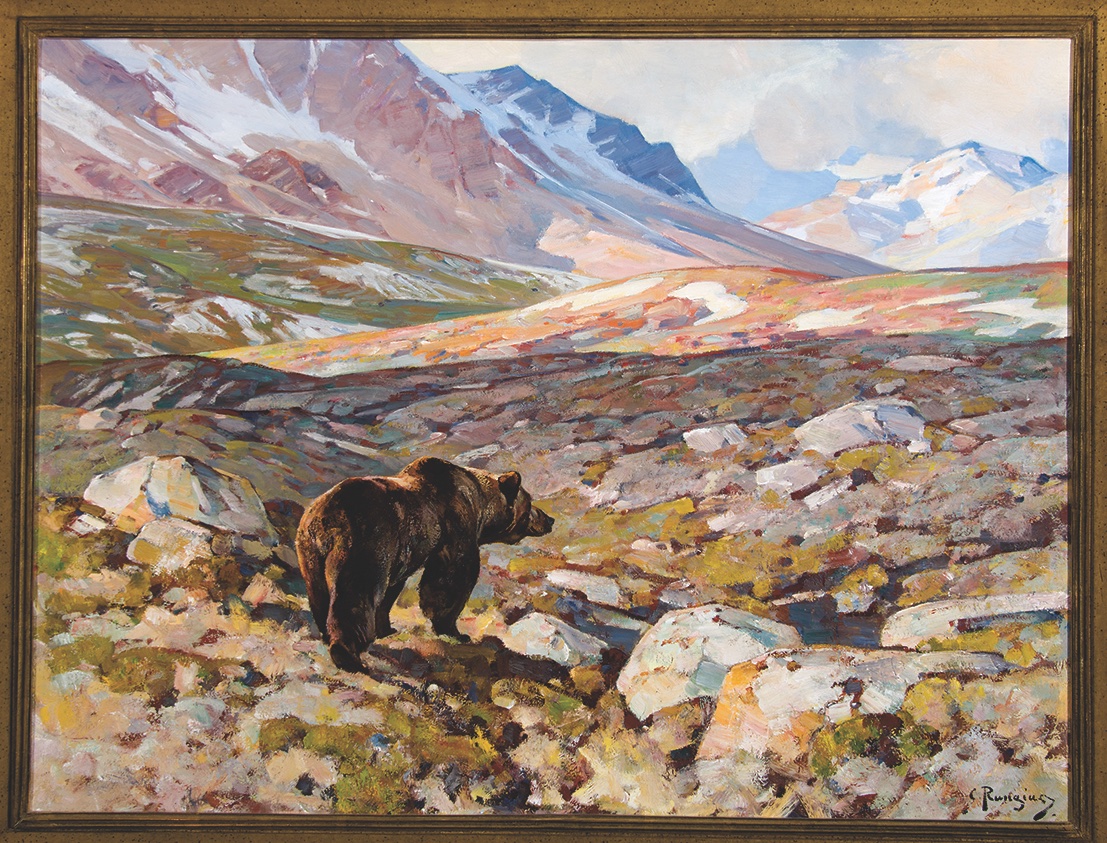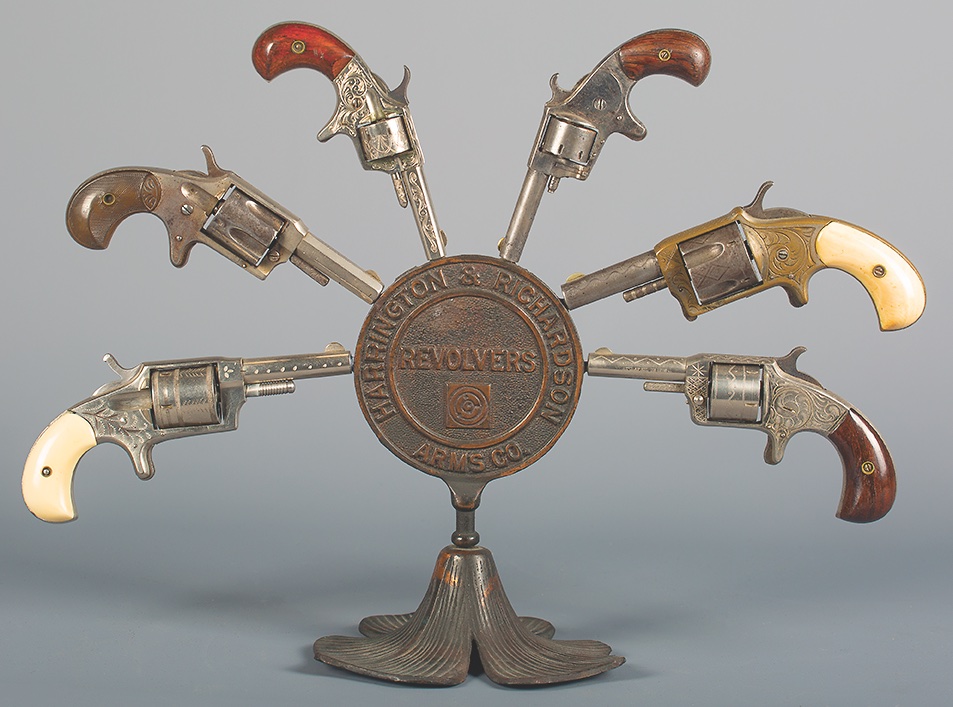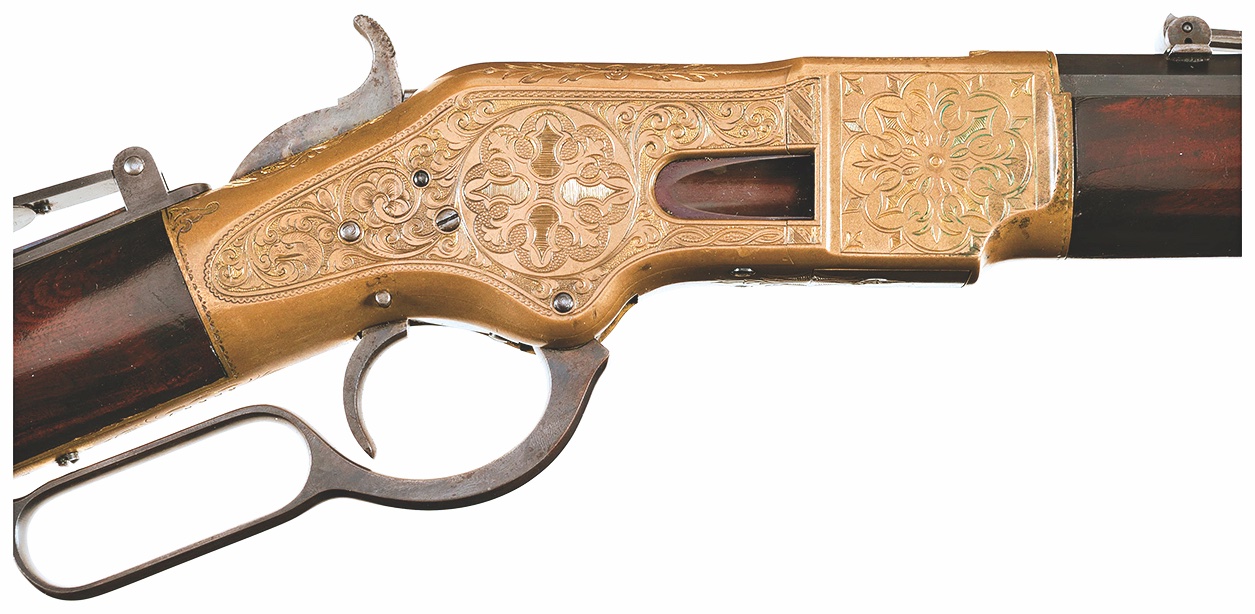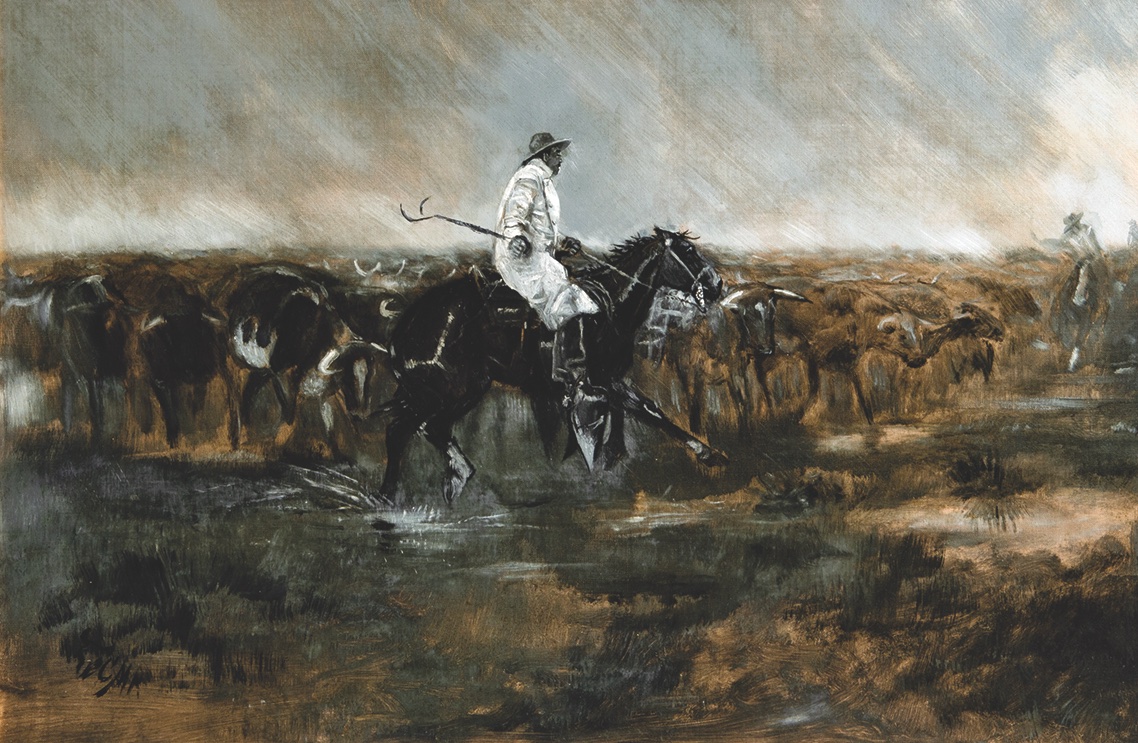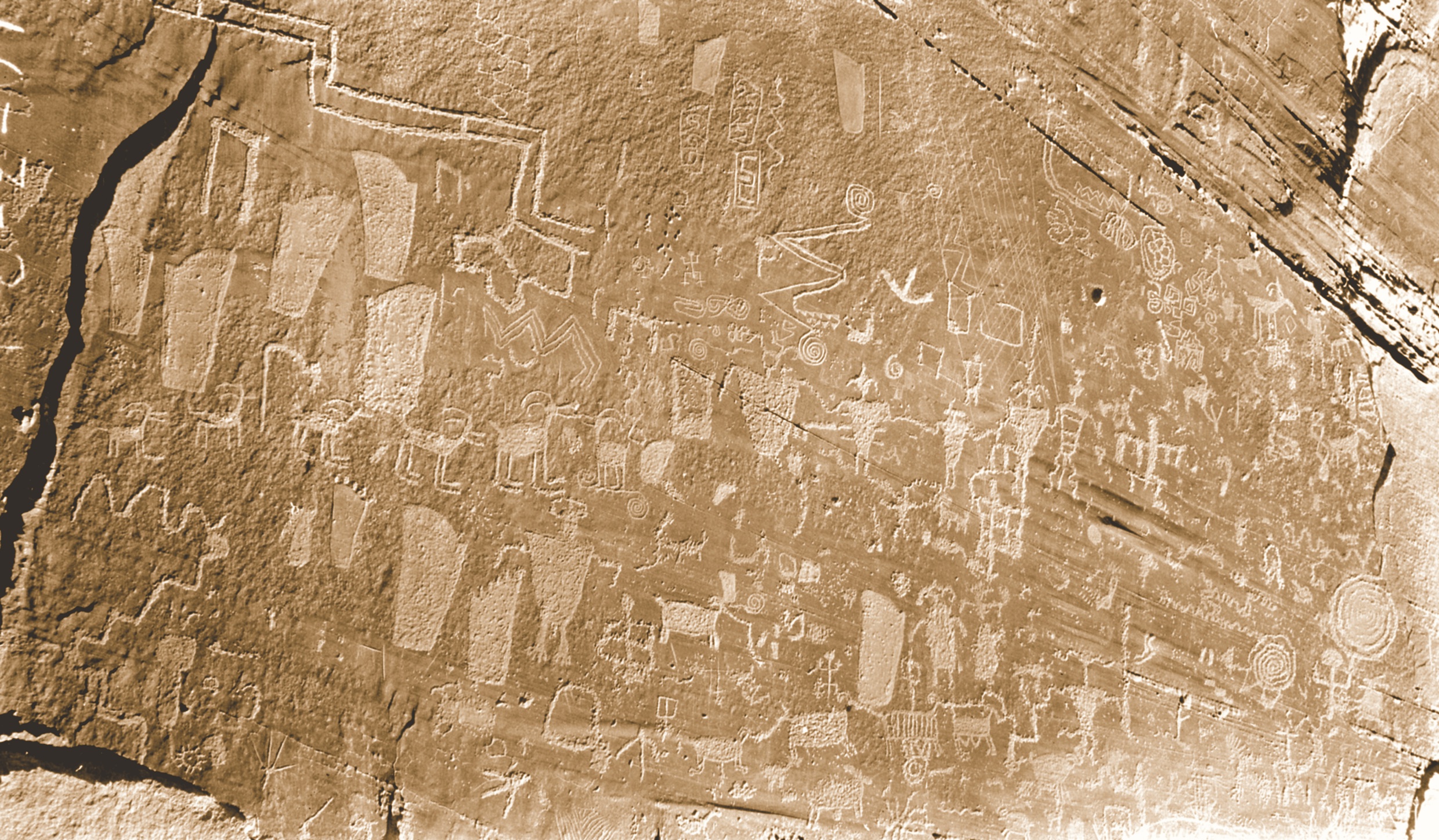 Best Western Art Collection
Woolaroc Museum, Bartlesville, OK 
Hidden away in the rugged Osage Hills of Northeastern Oklahoma, Woolaroc was established in 1925 as the ranch retreat of oilman Frank Phillips. The museum has an outstanding collection of Western art, American Indian artifacts and Colt firearms. The ranch is also a 3,700-acre wildlife preserve, home to many species of native and exotic wildlife, including bison, elk and longhorn cattle.
Woolaroc.org
Readers' Choice: The A.R. Mitchell Museum, Trinidad, CO
Best American Indian Collection
National Museum of the American Indian, Washington, D.C. and New York, NY
One of the Smithsonian Institution's cornerstone museums has two sites: one on the National Mall in the District of Columbia, which opened in 2004, and one in downtown Manhattan in the historic Alexander Hamilton U.S. Custom House, which debuted in 1989. The two museums' exhibitions and galleries are dedicated to 12,000 years of Indigenous North American history and artwork. A popular ongoing exhibit in New York is "Infinity of Nations: Art and History in the Collections of the National Museum of the American Indian." In Washington, visitors should make sure to visit this spring to see "Our Universes: Traditional Knowledge Shapes Our World" before it closes after a 16-year exhibition.
AmericanIndian.SI.edu
Readers' Choice: Museum of the Plains Indian, Browning, MT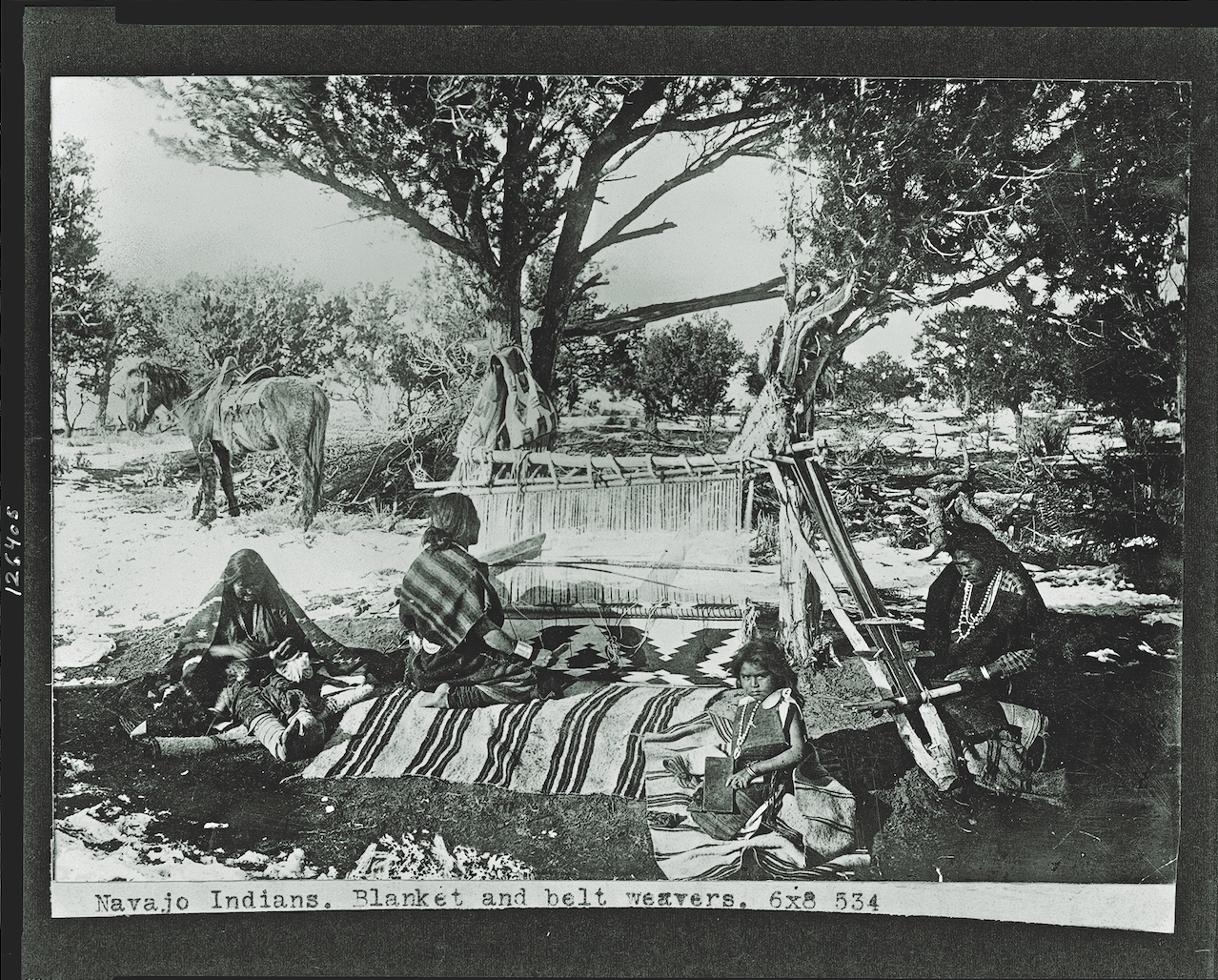 Best Western Art Collector
Tim Peterson, Cape Cod, MA (Scottsdale's Museum of the West)
Renowned and highly respected Western art collector Tim Peterson developed a passion for the West and Western art during his childhood in the Midwest. Today, Peterson's Family Collection is on loan at Western Spirit: Scottsdale's Museum of the West, showcased in the second-floor "Courage and Crossroads: A Visual Journey through the Early American West" exhibition. Peterson also recently collaborated with the museum to exhibit his Paul Calle collection in "Life of Exploration: From the Mountains to the Moon," his Maynard Dixon collection in "Maynard Dixon's American West" and his Edward Curtis collection in "Light and Legacy: The Art and Techniques of Edward Curtis."
ScottsdaleMuseumWest.org
Readers' Choice: Tom Petrie, Denver, CO (Petrie Institute of Western American Art)
Best Western History Collector
Johnny Morris, Ridgedale, MO (Ancient Ozarks Natural History Museum)
For the fourth year in a row, Johnny Morris ranks as True West's best Western history collector. His amazing success in Bass Pro Shops has never taken him far from his home in the Ozarks, where his Top of the Rock resort and the Ancient Ozarks Natural History Museum, housing his Western art collection, artifacts and arrowheads, remain extremely popular tourist attractions. Morris also owns and operates the 350,000-square-foot Johnny Morris's Wonders of Wildlife Museum & Aquarium in Springfield, Missouri.
BigCedar.com
Readers' Choice: Richard Fike, Montrose, CO (Museum of the Mountain West)
Best Pioneer History Collection
Panhandle-Plains Historical Museum, Canyon, TX
The exhibits at this nationally renowned Western museum on the campus of West Texas A&M University comprehensively walk the visitor through 14,000 years of history, including the key role of the Texas longhorn in the development of the region known worldwide for its cowboy and cattle culture. With more than 200,000 square feet of exhibition space, Panhandle-Plains is the largest history museum in the Lone Star State.
PanhandlePlains.org
Readers' Choice: Cowtown, Wichita, KS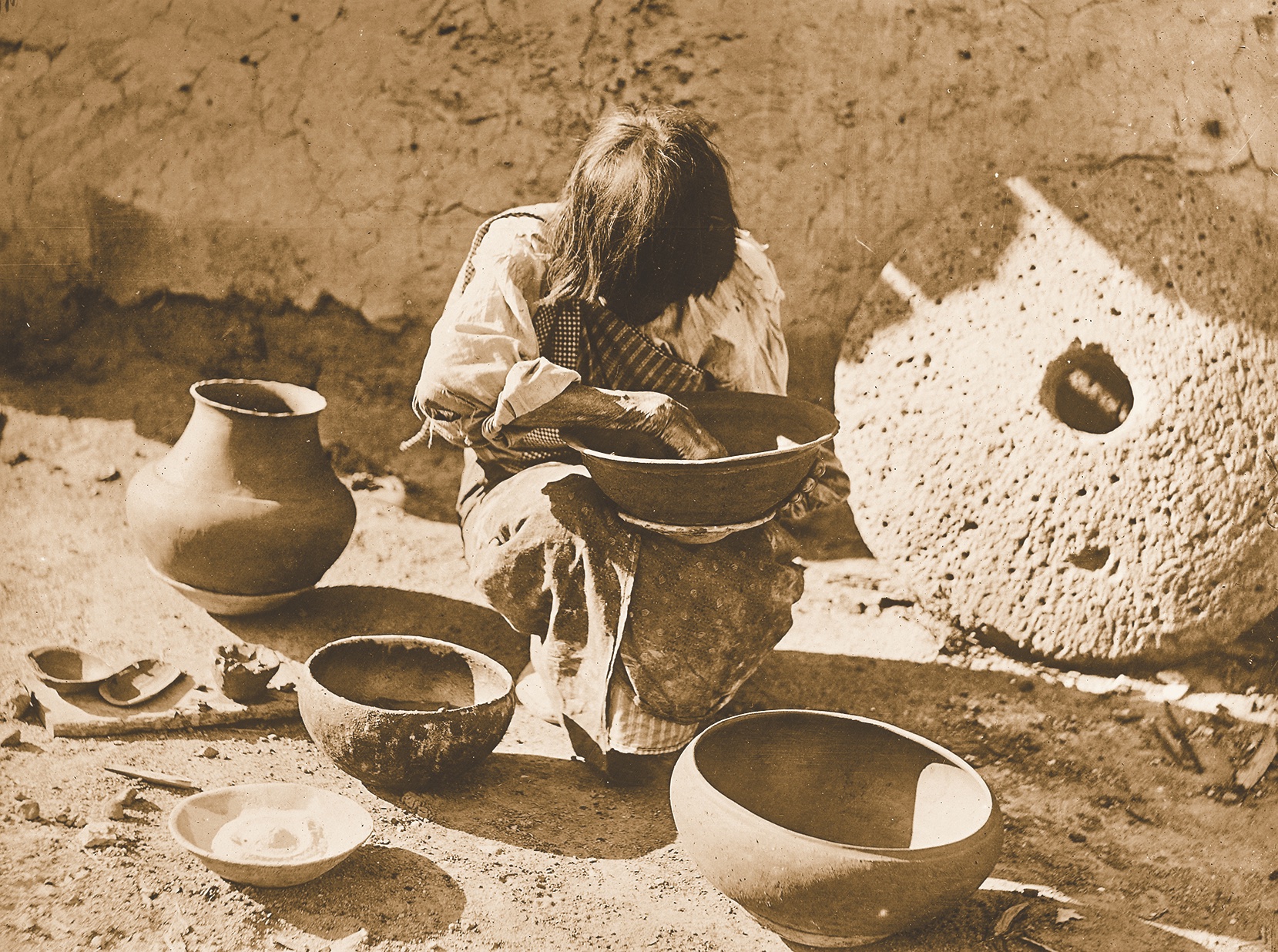 Best Old West Collectibles Auction
Brian Lebel's Old West Show & Auction, Santa Fe, NM & Mesa, AZ
In 2021, Lebel's popular auctions in Mesa in January and in Santa Fe in June were well-attended and gaveled out highly collectible Western art, cowboy and Hollywood collectibles and firearms. Lebel's 2022 annual auctions are highly anticipated by sellers and buyers, and the following are currently scheduled: the 32nd Annual Old West Show & Auction in Mesa, Arizona, January 21-23, and the Annual Old West Show & Auction in Santa Fe, which is traditionally held every June, with details at press time tbd.
OldWestEvents.com
Readers' Choice: Heritage Auctions, Dallas, TX
Best Western Collectibles Gallery
Cowboy Legacy Gallery, Scottsdale, AZ
For the third year in a row, Bill Welch's Cowboy Legacy Gallery is True West's choice for Best Western Collectibles Gallery. Welch's international reputation has earned him renown among collectors for offering the best Western art, antiques, artifacts and cowboy collectibles, including saddles, bits, spurs and chaps.
LegacyGallery.com
Readers' Choice: Cisco's Gallery, Coeur d'Alene, ID
Best Old West Art Auction
Heritage Auctions, Dallas, TX
Heritage Auctions is an internationally recognized leader in selling Western Americana, Texana, art, movie posters and collectibles. Major Western artists' originals auctioned in 2021 included pieces by Frank Reynolds, Bill Owen, John Wade Hampton, Joe Beeler, Nick Eggenhoffer, Olaf Wieghorst, Edward Borein, Curtis Wingate, Joseph J. Mora and Wilson Hurley.
HA.com
Readers' Choice: Scottsdale Art Auction, Scottsdale AZ
Best Old West Firearms Auction
Morphy's Auctions, Denver, PA
One of the nation's finest auction houses, Morphy's is renowned for its Early Arms & Militaria, Extraordinary Firearm, Field & Range Firearms, Edged Weapons, Armor and Militaria and Collectible Firearms & Militaria auctions. The auction house, which can be found at all of the top American and Canadian gun shows, also partners with Borderview International Firearms Logistics to provide Canadian buyers and consignors of firearms and related items with seamless export and import services.
MorphyAuctions.com
Readers' Choice: TIE: Rock Island Auctions, Rock Island, IL / Bonhams, Los Angeles, CA
Best Treasure Hunting Device
Electroscopes by Thomas, Jersey Shore, PA
An internationally recognized metal detector company founded in 1988, Electroscopes has five models that are popular for detectorists and treasure hunters. All of Thomas Afilani's unique electronic products, including the Regulator, Gravitator Recovery System, Model 301, Fieldscope and Ancient Artifact Relic Hunter are made in the U.S.A. 
MetalDetectorDistributors.com
Readers' Choice: Garrett Metal Detectors, TX
Best Western Painter
C.M. Russell (1864-1926) 
Many consider Charles M. Russell and Frederic S. Remington the greatest Western artists. While they had many contemporary peers in Western art, few had the ability to work as successfully in as many different mediums, including oil, watercolor and bronze sculpture as did Russell. The Montanan's oil and watercolors art, as well as bronzes, remain some of his greatest legacies and are prominently displayed at America's finest art museums, including the C.M. Russell Museum in Great Falls, Montana.
CMRussell.org
Readers' Choice: George Catlin (1796-1872)
Best Western Painter (Living)
Martin Grelle, Clifton, TX
Born and raised near Clifton, Texas, the self-taught, award-winning Lone Star State artist has been a member of Cowboy Artists of America since 1995. Grelle, who lives with his wife on their ranch just outside of town, has served the storied organization as its president and chaired its 50th anniversary events in 2015. He has held over 30 one-man exhibitions and earned numerous awards including the Prix de West Purchase Award twice at the Prix de West Invitational at the National Cowboy & Western Heritage Museum in Oklahoma City, Oklahoma. 
CowboyArtistsOfAmerica.com
Readers' Choice: Sherry Blanchard Stuart, Scottsdale, AZ / Howard Terpning, Tucson, AZ
Best Western Art Museum Gallery
Taos Art Museum, Taos, NM
Located in the former adobe house of Russian-born artist Nicolai Fechin (1881-1955), the Taos Art Museum is an intimate, extraordinary experience that celebrates the Taos Society of Artists and the life and work of the immigrant painter who made his home in Taos from 1927 to 1933. A new exhibition, "Sun Patterns, Dark Canyon: The Paintings and Aquatints of Doel Reed (1894-1985)," will debut May 24, 2022.
TaosArtMuseum.org
Readers' Choice: Autry Museum of the American West, Los Angeles, CA
Best Western Art Gallery
Medicine Man Gallery, Tucson, AZ
Founded by Dr. Mark Sublette, a former physician, Medicine Man Gallery is internationally recognized as one of the finest dealers of Maynard Dixon artwork. Sublette is also well-known for showcasing Early American and Western paintings, antiques, American Indian art, contemporary Western artists and sculptors, and works by members of the Taos Society of Artists and Cowboy Artists of America.
MedicineManGallery.com 
Readers' Choice: Sorrel Sky, Durango, CO
Best Western Bronze Foundry
Bronzesmith Fine Art Foundry and Gallery, Prescott Valley, AZ
For the second year in a row Ed Reilly's Bronzesmith in Prescott Valley is True West's top Western Bronze Foundry. Founded in 1991, Bronzesmith is an internationally recognized foundry of limited-edition bronze castings. The full-service art foundry works with artists (including True West's Bob Boze Bell) from creation to completion. Visitors can enjoy a tour of the gallery and view the artwork by over 40 artists on display. Reserve a place on a guided tour, which includes the viewing of a bronze-casting in the foundry.
Bronzesmith.com
Readers' Choice: Eagle Bronze, Lander, Wyoming
Best Western Bronze Artist
Dustin Payne, Cody, WY
A member of the Cowboy Artists of America, Dustin Payne is acclaimed for his artwork and monumental bronzes. His remarkable Western bronzes celebrate our Western heritage, the ranching West, wildlife, Native cultures and the American cowboy. The Wyoming artist is also well-known for his monument work, including The Legend, The Lore, The Law  at the Texas Rangers Heritage Center in Fredericksburg, Texas. 
DustinPayne.com
Readers' Choice: TIE: Bill Nebeker / Brad Williams, Prescott, AZ
Best Classic Western Bronze Artist
Solon Borglum (1868-1922)
Born and raised in Ogden, Utah, Solon Borglum was the younger brother of Gutzon, best known for the acclaimed carvings of four presidents on Mount Rushmore, South Dakota. Solon developed his style of bronze monumental work, especially of Westerners and soldiers on horseback and American Indians, that became internationally acclaimed. His Rough Rider/Bucky O'Neill monument, commissioned by President Theodore Roosevelt, is a landmark at the Yavapai County Courthouse Plaza in Prescott, Arizona. His monumental sculptures are on display in eight states and Washington, D.C. The largest collection of Solon's bronzes can be viewed at the New Britain Museum of American Art, in New Britain, Connecticut. 
NBMAA.org
Readers' Choice: C.M. Russell (1864‑1926)
Best Western Museum
Western Spirit:  Scottsdale's Museum of the West, Scottsdale, AZ
For the second year in a row, Western Spirit has earned the title of best Western museum. The extraordinarily designed building has some of the finest exhibition space in the West. The Tim Peterson Family "Courage & Crossroads: A Visual Journey through the American West," the "Abe Hays Spirit of the West Collection" and "The Morton and Donna Fleischer American Military Saddle Collection" are extremely popular cornerstone exhibits. Major exhibits in 2021 were "Light and Legacy: The Art and Techniques of Edward Curtis," (on display until October 2023), "Paul Calle's Life of Exploration: From the Mountains to the Moon," (until September 2022) and "Maynard Dixon's American West," which closed in August 2021, after a nearly two-year run.
ScottsdaleMuseumWest.org
Readers' Choice: TIE: Blackhawk Museum, Danville, CA / Booth Western Art Museum, Cartersville, GA
France's Wild West
The Musee des Confluences's exhibit honors France's long-standing love and appreciation of American Indian history.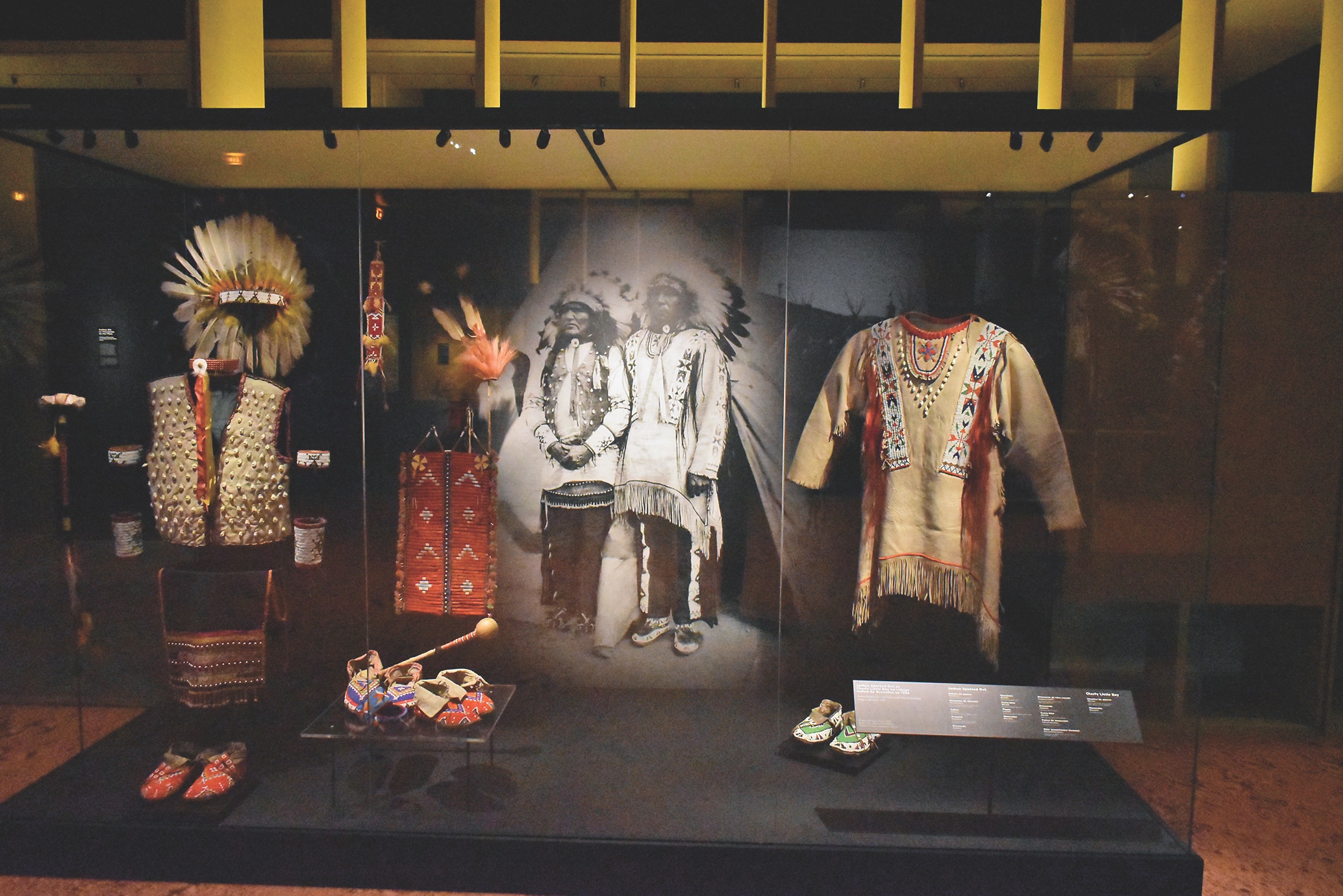 The newest exhibit in France is not about the Impressionists or about the French Revolution, but it's about American Indians. Postponed for over a year due to Covid, "On the Trail of the Sioux," opened on October 21, 2021, at the Musee des Confluences in Lyon and will remain open until the end of August 2022. After receiving my special invitation to the exhibit opening, I shoved my CDC vaccination card into my pocket, put on a mask, and crossed the Atlantic to see just how they would treat this aspect of America's true West. I was not disappointed; as the first major exhibit in the country to deal with the subject, it is outstanding in the scope of its artifacts, audio-visuals and design.
One could say that France became an extension of the American Wild West during the latter 19th and early 20th centuries. It began with George Catlin, who took groups of Indians there to perform in the 1840s. Later, the Wild West dominated France as Pawnee Bill, Buffalo Bill and others toured their shows throughout the country. Buffalo Bill's Wild West first exhibited during the 1889 Exposition Universelle in Paris (which premiered the Eiffel Tower), then returned just over a decade later for a full year, visiting nearly 120 towns. The American West continues as a near obsession. When Disneyland Paris opened in 1992, it offered a re-creation of Buffalo Bill's Wild West that continues to draw several thousand people each evening. And, to the French people, the most fascinating aspect of the Wild West has been the Indian performers, the Lakota (Sioux).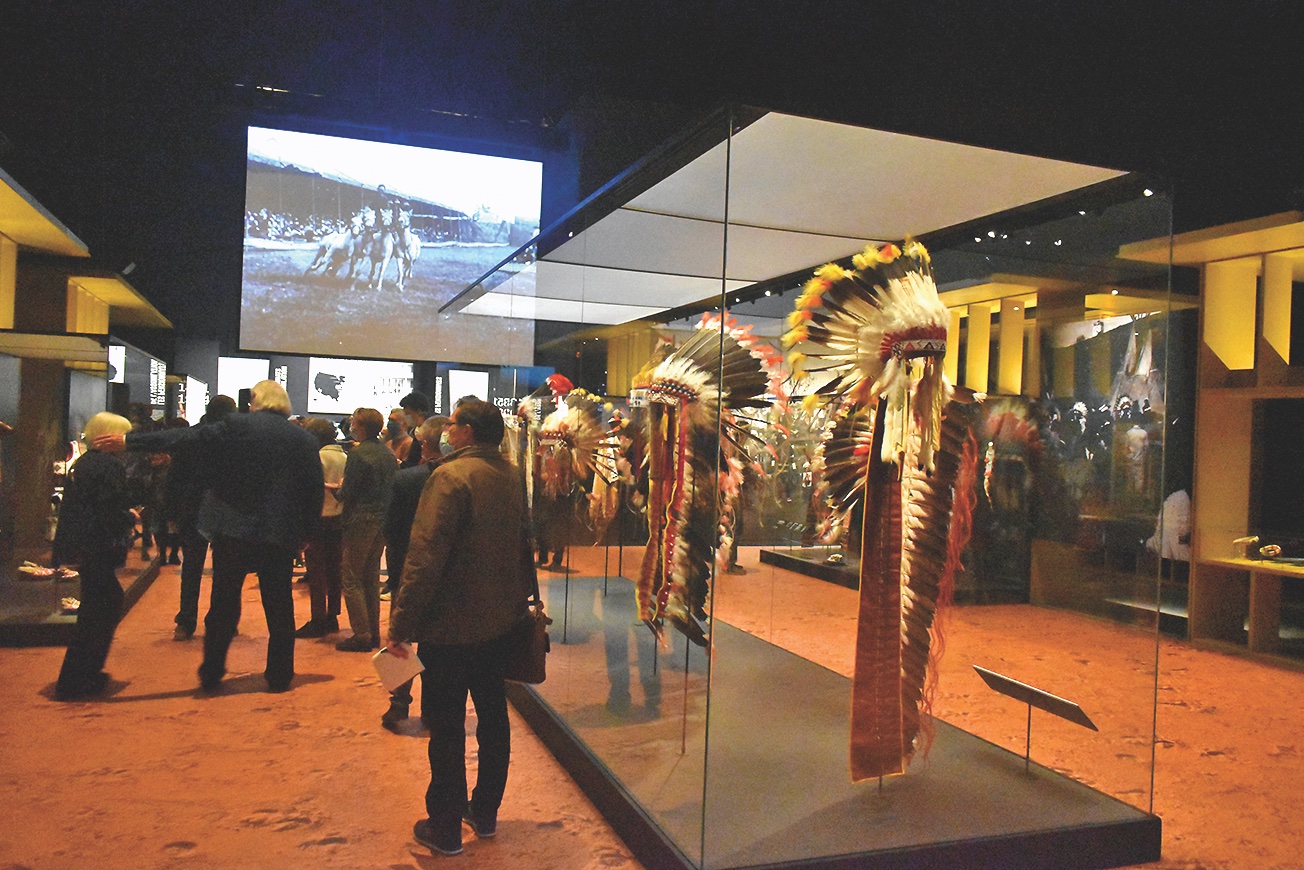 "On the Trail of the Sioux" opens with artifacts, Indians and information associated with the first visits to France by the Indians with Catlin, then huge screens showing live footage and photographic images of Buffalo Bill's Wild West set the context for the next portion of the exhibit, which features over a hundred artifacts left in Europe in 1935 by a group of performers from Pine Ridge. The exhibit concludes with an examination of French stereotypes of American Indians based on Indian performances at Wild West shows and their depiction in Western movies. 
The Musee des Confluences is one of the newest museums in Europe and is France's leading natural history museum. After the Louvre, it is the second most popular museum in the country. "On the Trail of the Sioux" is sure to add to its popularity. The magnitude of this exhibit, and the rarity of the artifacts shown, make it worth a trip across "the pond."
 —Steve Friesen