Wall-to-Wall Westerns
After a drought in the classic genre in 2020, Western productions returned with both barrels in 2021.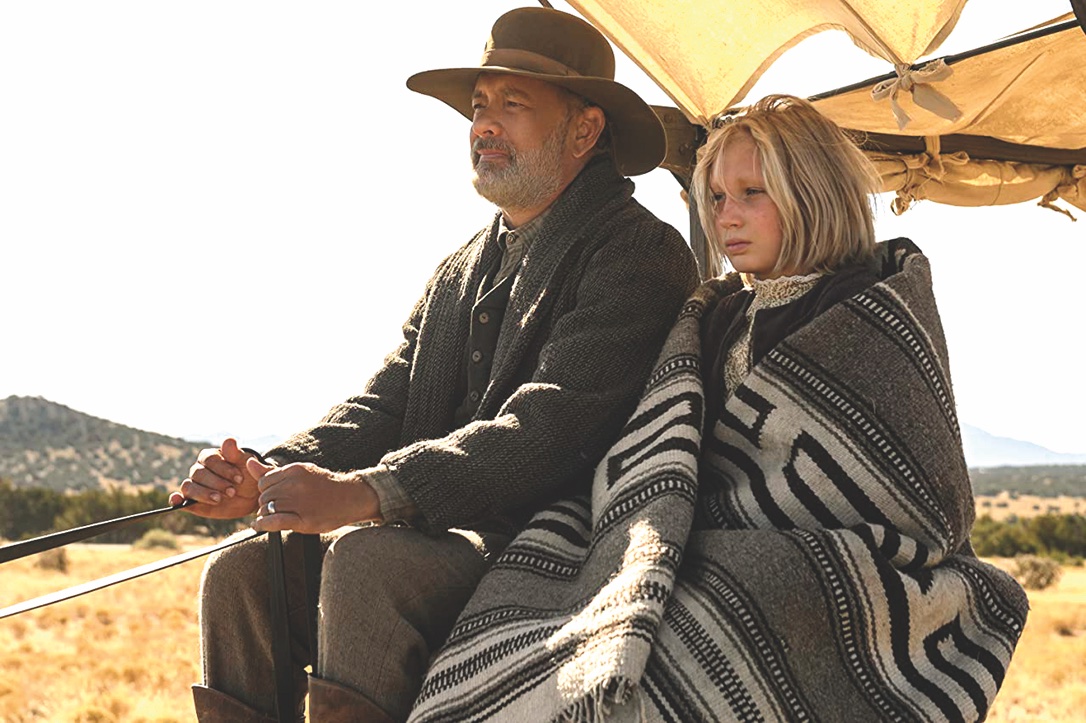 What a difference a year makes! Twelve months ago, we were bemoaning the fact that while there were a number of Western-friendly major releases, there were practically no historical-period Westerns at all. This year, with little fanfare, we find ourselves surrounded with Westerns, mostly historical, with many more on the way.
After beginning the year with the wonderful News of the World, starring Tom Hanks as a professional news-reader trying to return a captive child to her parents, there was a gap of major releases until September. From there, they were released monthly: in Cry Macho, aging horse-trainer Clint Eastwood travels to Mexico to rescue a friend's son, and rethinks the rest of his own life. In Old Henry, farmer Tim Blake Nelson's kindness to a wounded outlaw places himself and his son in jeopardy. In The Harder They Fall, a film full of Black historical figures (although not full of history), when outlaw Nat Love (Jonathan Majors) learns that Rufus Buck (Idris Elba) has been freed from jail, he goes to gun him down. In Power of the Dog, awkward and unmanly Kodi Smit-McPhee has mixed feelings when his formerly hostile uncle, Benedict Cumberbatch, decides to take the youth under his wing. A sixth film might be added, although Concrete Cowboy, starring and produced by Idris Elba, is set in North Philadelphia. It tells the story of a black teen in trouble with the law, who reluctantly moves in with his father, and his subculture of ghetto cowboys. Of the group, only Concrete Cowboy is contemporary, and Cry Macho is far outside of the classical Western period, being set in 1978. The greatest uniting theme?  Aside from The Harder They Fall, all are about father- or surrogate-father-and-child relationships. There's just no beating the appeal of The Rifleman. 
Those are the bigger-budget films with name stars in them; Netflix spent $90 million to make The Harder They Fall. But Bruce Dern reminds us that while studios claim it would cost a hundred million to make a Western, "the people I know can make a Western for $2 million." And making the rounds of film festivals, and on numerous streaming services, included or cheap, are a plethora of new Westerns—many made for considerably less than $2 million.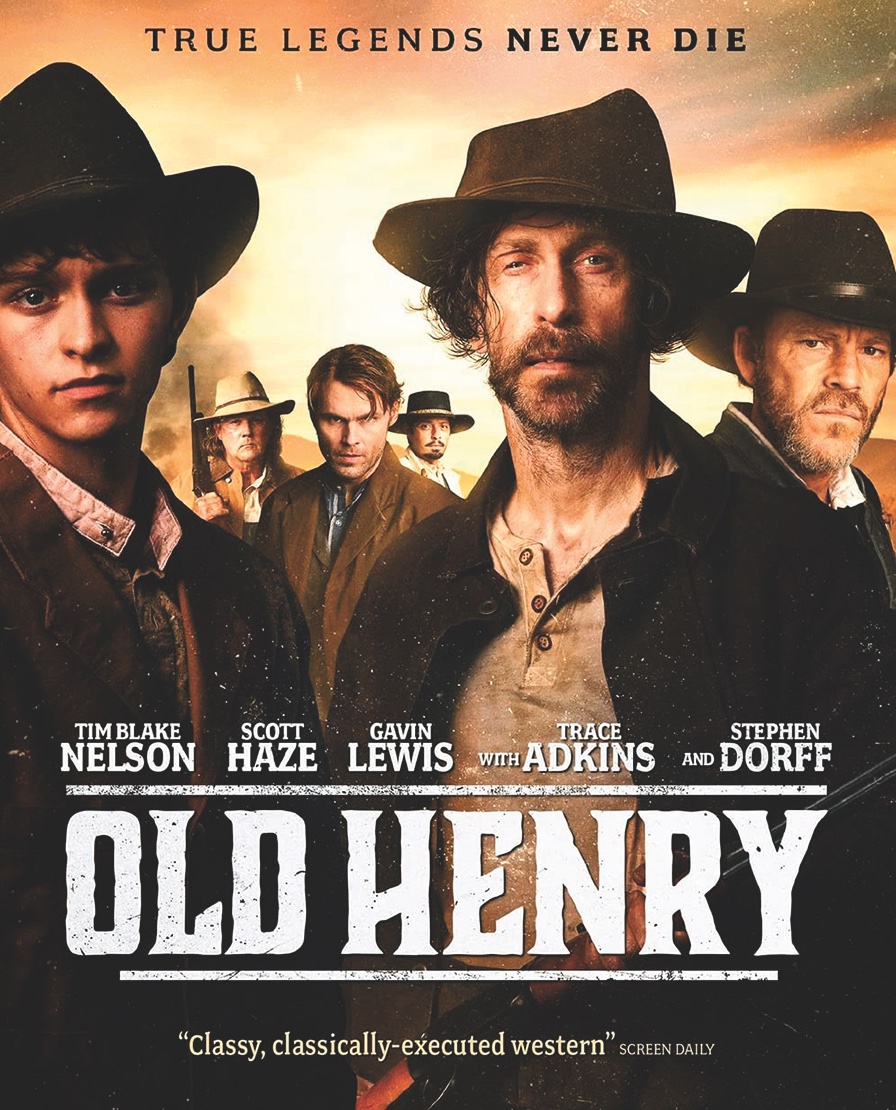 Among the traditional period Westerns are Buckskin, Potter's Ground, Honor Among Thieves, Lost Outlaw, Above Snakes, Niemand, Death Alley and Hang the Pale Bastard. If you'd like a Western from a different point of view, Monteford: The Chickasaw Rancher, is the true story of a Chickasaw man who built a cattle empire along the Chisholm Trail. Lady Lawman is the true story of Francis Miller, said to be the first female deputy. Life for Mile is a Canadian Western about Chinese and First Nation laborers who helped build the railroads.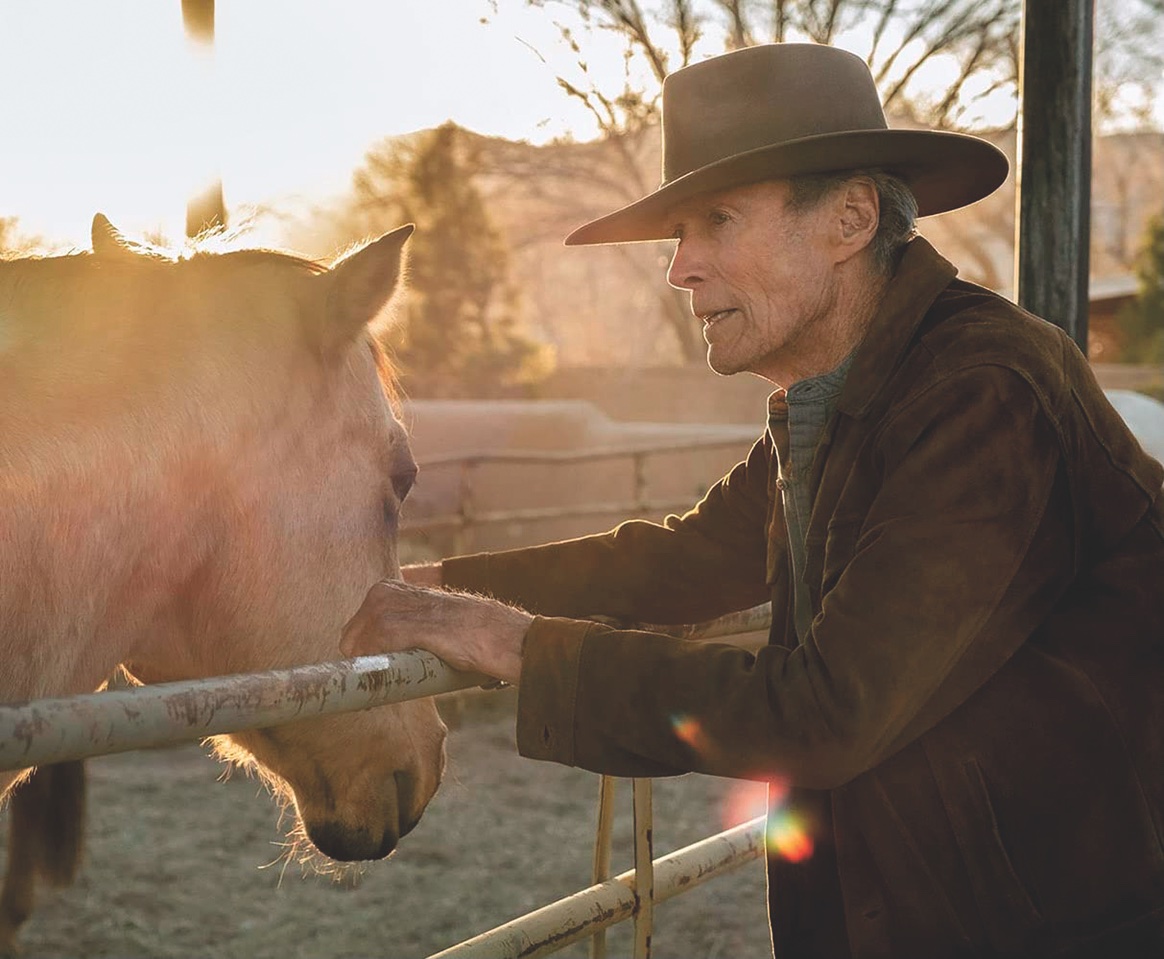 If you like your Westerns with at least one familiar actor, Promise stars Don Murray, Righteous Blood stars Michael Pere, The Contested Plain stars Darby Hinton and Buck Taylor, A Town Called Parable stars Eric Roberts, Forgiven This Gun4hire stars Shirley Jones, and The Reckoning features singer Ricky Skaggs. Foreign Westerns include the Latvian/Swedish Wild East; the Bavarian Western comedy Hopfen, Malz und Blei; the Turkish Demir Atli Motoringo; the French Dark West; Australian Witness Red Bullet; French Canadian Hank est en ville and the Russian existential Spaghetti Western Haunters of the Dark. With The Young Chief Winnetou, Germany has reclaimed the creation of Eurowesterns from Italy and Spain, going back to writer Karl May, the most popular author of Westerns in the non-English-speaking world. And then there are the horror Westerns: Death Rider in the House of Vampires, Skinwalker, Ghosts of the Ozarks, 30 Seconds in Hell and Cowgirls vs. Pterodactyls.
Of course, volume isn't everything. Writer and director Taylor Sheridan, who began with Hell or High Water, continued with the hugely popular Yellowstone series, and is following up with the period spinoff  Y:1883, warns, "There's an appetite for any genre if you do it well. You're going to see a lot more Westerns coming out. They're shooting a bunch of them. And a lot of them aren't going to be very good, because the majority of movies aren't very good."
Remarkably, one man is personally responsible for about half of the Westerns released this year. About six years ago, Arizona filmmaker Travis Mills started promoting his idea of making "12 Westerns in 12 Months." Despite the difficulty of production during the pandemic, he directed a dozen Westerns in 2020, and released one a month in 2021, with titles like Bastard's Crossing, The Pleasant Valley War, New Frontier and She Was the Deputy's Wife, most of them available from Amazon Prime. The shooting schedules were tight. "Some of those bigger films we shot in 20 days. Counting Bullets we did in 11. We were not going under 10." Covid certainly didn't help. "The main thing was limiting the amount of people you've got in a space, and asking them to quarantine beforehand. I think the biggest lesson has been that a smaller crew is more effective than a larger crew, though my 'large' crews are unimaginably small to a Hollywood production. When you get eight, 10 people on set, it's difficult to all be on the same page, all have the same vision. When you have three or four, you can work incredibly fast. I was so in sync with the team and the cast, because it's so small, it's so intimate."
Among the notable smaller Westerns this year comes Apache Junction from Justin Lee, a writer/director with a knack for crafting soliloquies that Oscar-quality actors like Bruce Dern, Mira Sorvino and Wes Studi find irresistible. In it, a female reporter (Scout Taylor-Compton) comes to an outlaw town, stirring up fireworks between the likes of Stuart Townsend, Thomas Jane and Trace Adkins.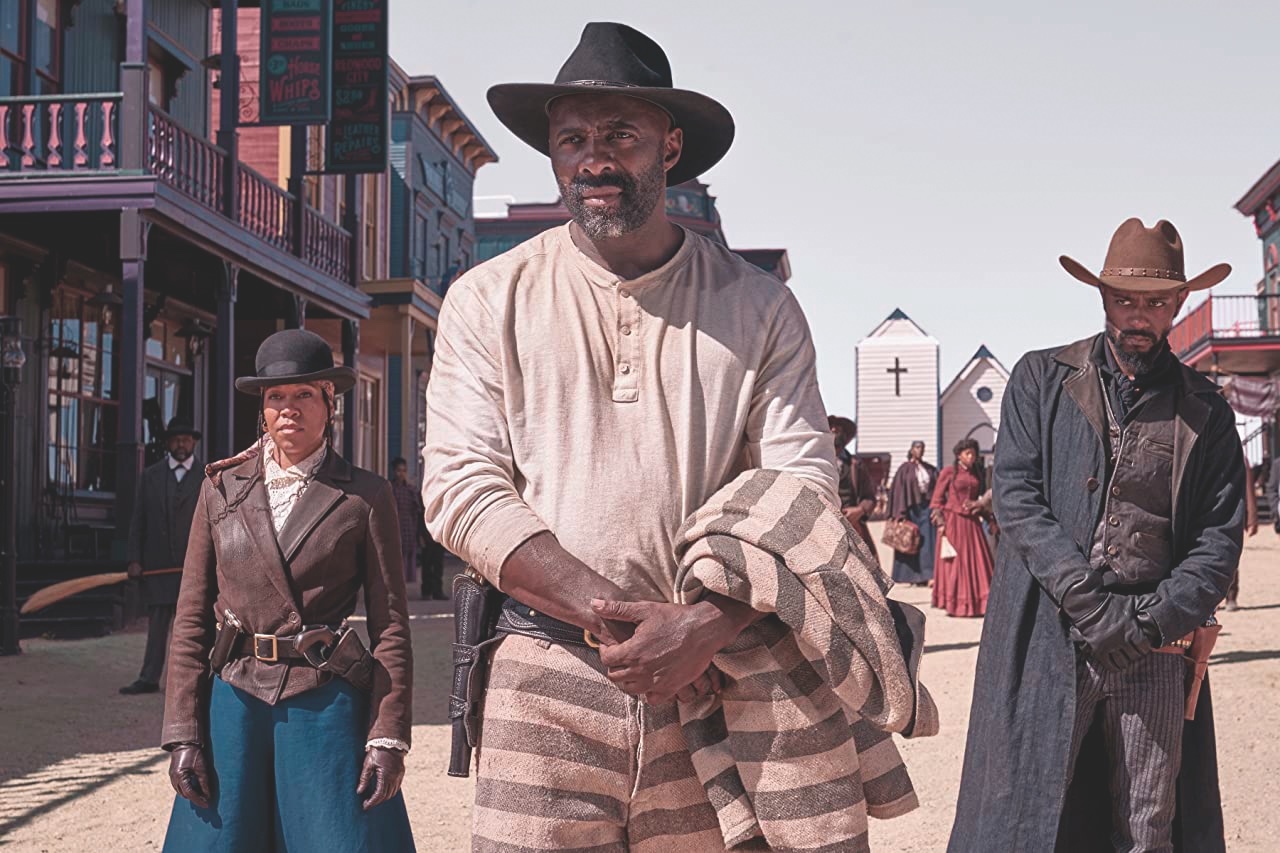 Michael Feifer directed several Westerns over the past year, including The Last Shootout, starring Bruce Dern; Shooting Star, which opens on Father's Day; and Catch the Bullet, which is streaming on Amazon. In Catch the Bullet, which was shot in Buffalo, Wyoming, in some of the actual locations of the Lincoln County Wars, a deranged villain takes a lawman's son hostage in order to flush the man out. The photography, especially the use of drones, is thrilling and it's well-acted. Aside from Tom Skerrit as the lawman's father, the cast isn't familiar, but they sure can ride. Feifer explains, "All the actors are riders and wranglers first, except for the boy."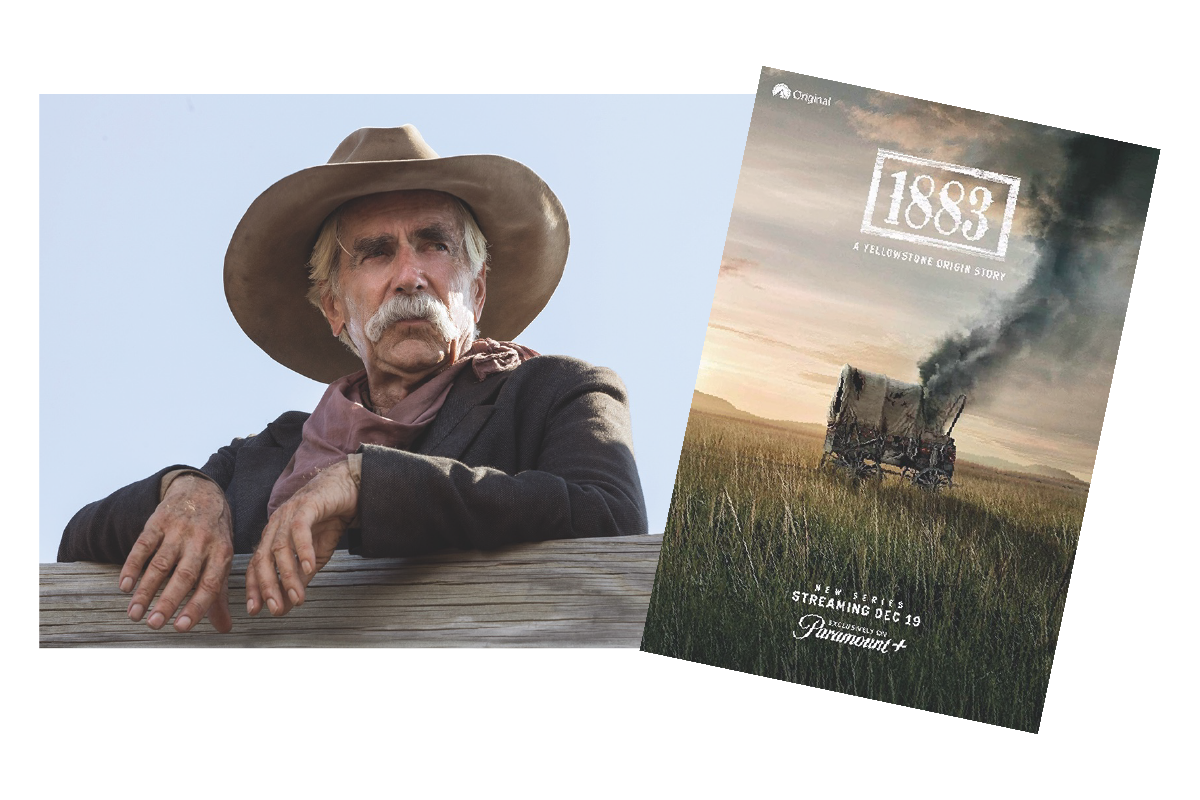 There are many new and already highly anticipated Westerns around the corner. Taylor Sheridan's Paramount+ series Y:1883 will tell the story of Yellowstone's Dutton family's ancestors, and will star Western icon Sam Elliott, along with Tim McGraw, Faith Hill and Billy Bob Thornton. In Walter Hill's Dead For a Dollar, starring Christoph Waltz, Willem Defoe and Rachel Brosnahan, enemies meet when a famed bounty-hunter is hired to bring a stolen wife back to her husband. Young Guns 3 will feature the return of Emilio Estevez, Lou Diamond Phillips and Christian Slater to their original roles. And Nicolas Cage will be starring in two Westerns—The Old Way and Butcher's Crossing.
The Western on everyone's mind these past months has been Rust, and the tragic accidental killing of Cinematographer Halyna Hutchins, and wounding of Director Joel Souza, when star Alec Baldwin fired what should have been a blank in their direction. Should this event cause a ban of working guns on Western sets? Knowledgeable opinions differ. As armorer Peter Sherayko, whose company, Caravan West, has done over a thousand shows, sees it, "Since 1903, when they did The Great Train Robbery, we've done 20,000 plus Western movies, fired millions of rounds of blanks. And no one until recently was ever killed on a Western set by a gun. It has nothing to do with the operation of the guns or the blanks; it has to do with the qualifications of the people in charge. If they follow the simple rules, everyone walks out of there happy."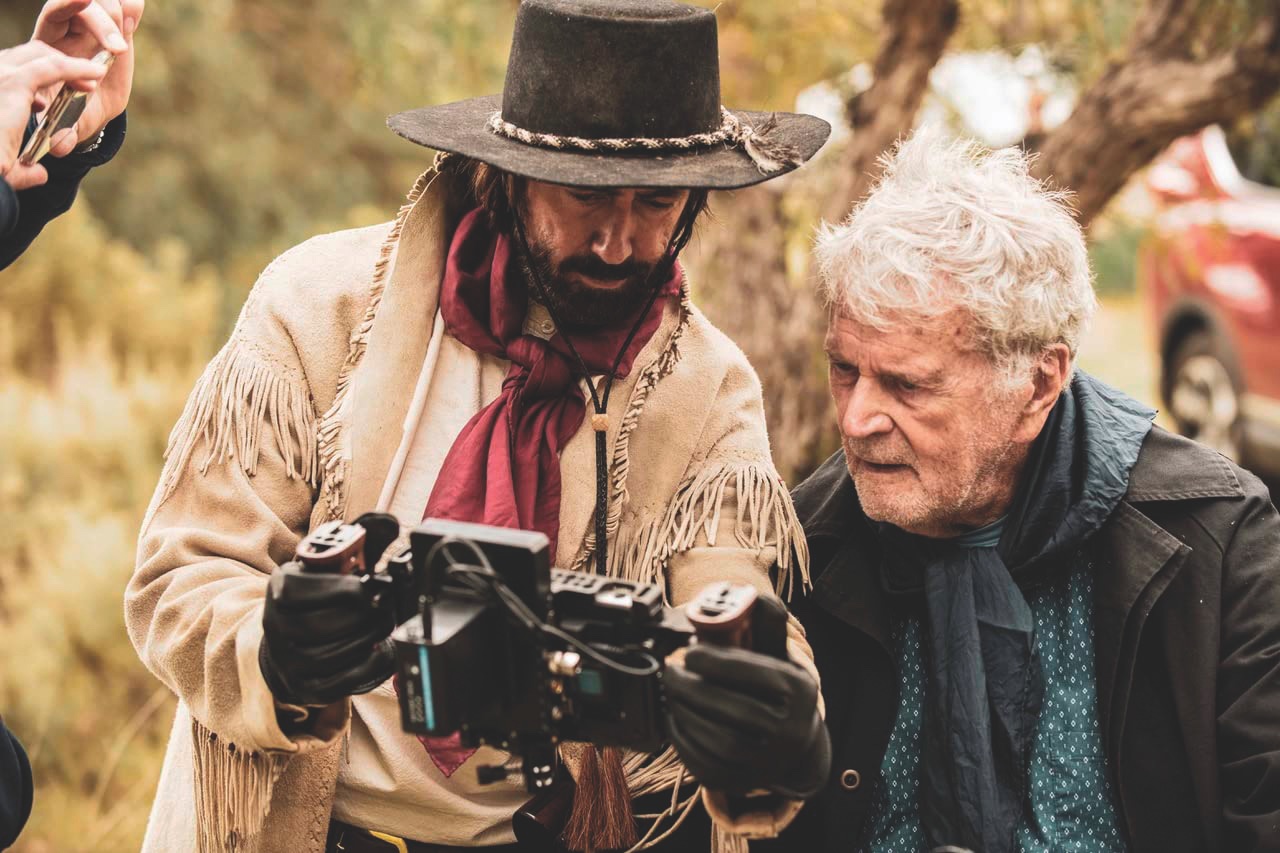 While Director Michael Feifer agrees that "twenty or thirty thousand Westerns have been made without an accident like this," he adds, "I've made maybe eight Westerns. The first in 2011, Wyatt Earp's Revenge, was the first and last time I used blanks on a Western. It takes a lot of time to set up blanks, to warn everybody, to yell 'fire in the hole,' to cover everybody's ears. And at the same time, visual effects were getting better and cheaper and easier. So for the time in which I have to make my movies, it just made sense to add the smoke and the muzzle-flashes later."
Henry C. Parke, Western Films Editor for True West, is a screenwriter, and blogs at HenrysWesternRoundup.blogspot.com. His book of interviews, Indians and Cowboys, will be published later this year.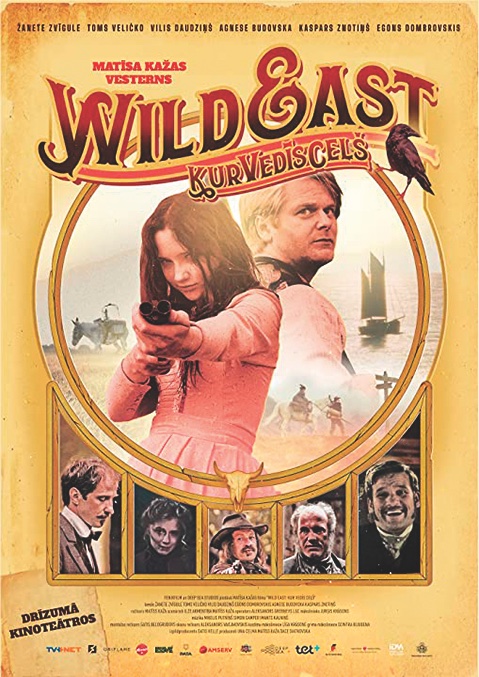 Best 2021 Western Movie
News of the World (Universal Pictures)
Tom Hanks struggles to return a former child captive of Indians to her German family. 
Readers' Choice: The Harder They Fall (Netflix)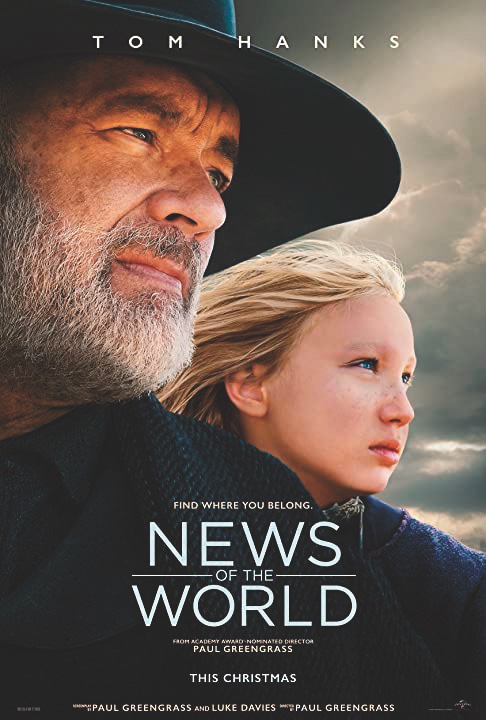 Best 2021 TV Western Series
Yellowstone (Paramount TV) 
The saga of the larger-than-life Dutton family continues.
Readers' Choice: Old West Chronicles (INSP)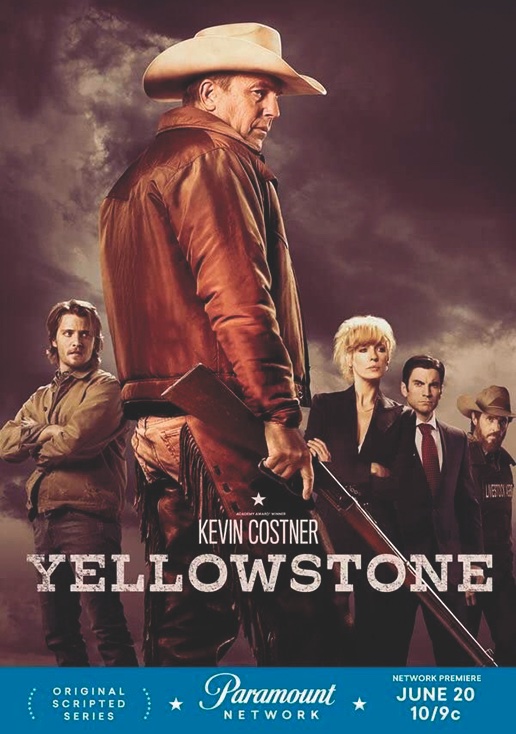 Best 2021 Western to Stream
Catch the Bullet (Lionsgate) 
The classic old-fashioned Western in the spirit of John Wayne's Big Jake has lots of action and gunplay.
Readers' Choice: Old Henry (Shout Factory)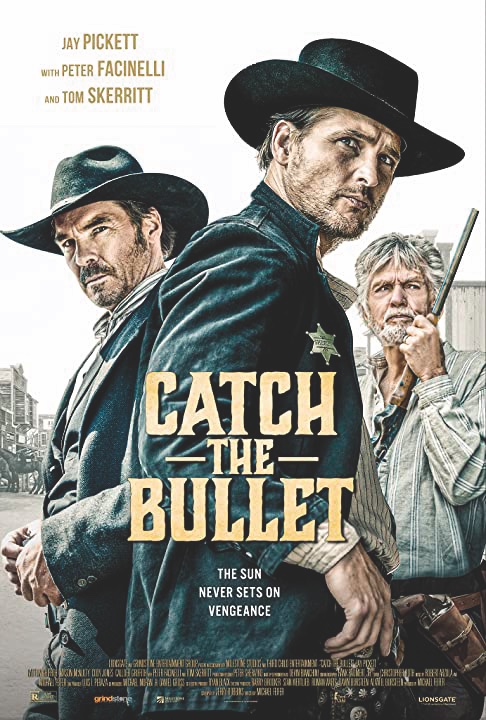 Best 2021 Blu-Ray Western Movie
High Plains Drifter (Kino Lorber)
Nearly 50 years before Cry Macho, Clint Eastwood directed his first Western, High Plains Drifter, by turns realistic, supernatural, allegorical and always enthralling. The Blu-ray offers numerous special features.
Readers' Choice: The Gunfighter (The Criterion Collection)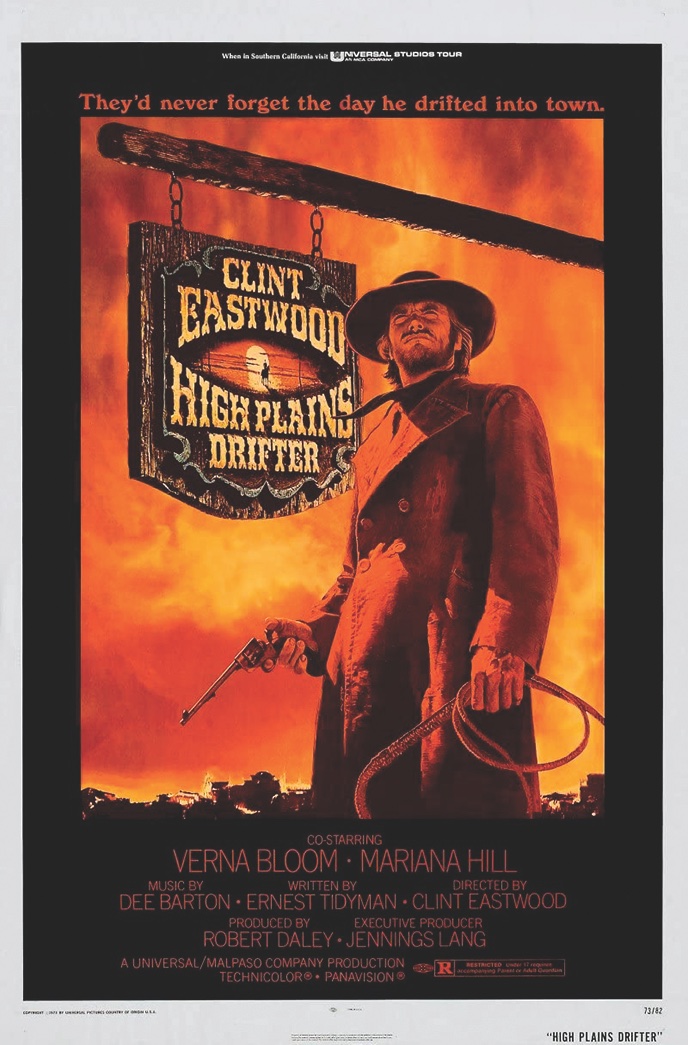 Best 2021 Western Movie Collection
The Randolph Scott Collection–12 Western Films (Mill Creek)
A dozen of Randy's best.
Readers' Choice: Roy Rogers: Mackintosh and T.J., Under Western Stars (MVD Visual)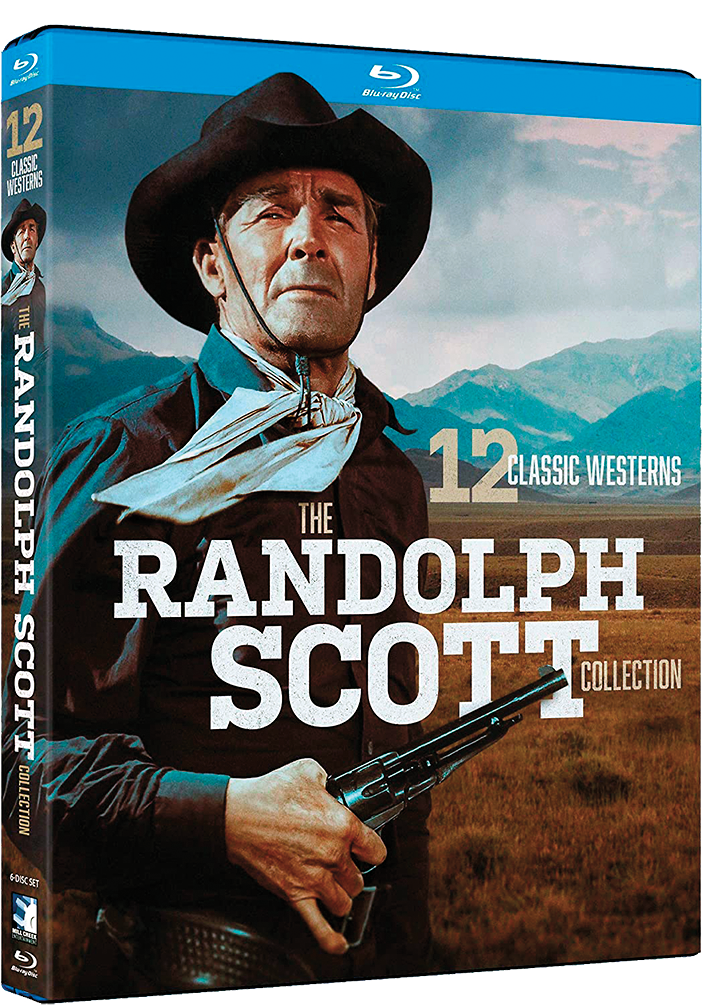 Best 2021 TV DVD COLLECTION
The Gambler: The Complete 6-Film Collection (Shout Factory)
Kenny Rogers and Bruce Boxleitner are title character and protégé, surrounded by great supporting casts, in all five exuberant Western adventures inspired by the hit song. 
Readers' Choice: Rawhide: The Complete First Season (Paramount)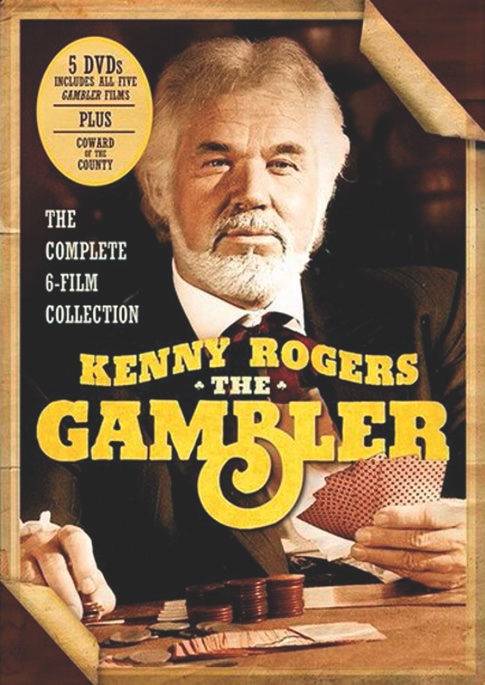 Best 2021 Silent Western
The Great Divide (1915) (Grapevine Video)
When Ethel Clayton moves out West, she spurns the doctor who followed her, wanting a rough-and-tumble Westerner—and, boy, does she get one in House Peters. It's set against the Grand Canyon. 
Readers' Choice: Thundering Hoofs (1924) (Oldies.com)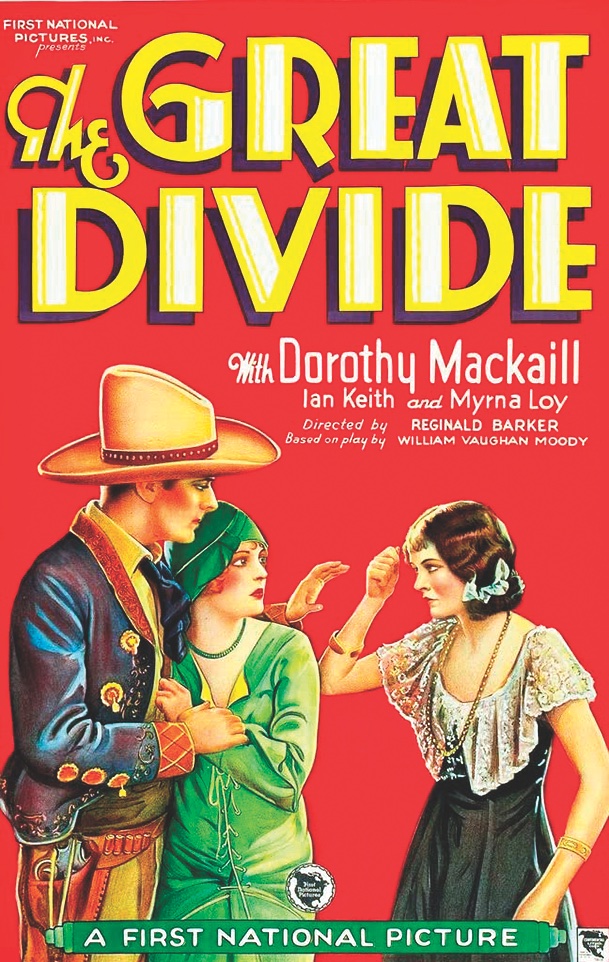 Best 2021 Western Documentary
My Heroes Were Cowboys (Netflix)
Robin Wiltshire, a lonely boy growing up in Australia, fell in love with Westerns and horses, and came to the U.S. as the genre was disappearing. He became a master trainer of horses not only for Westerns like Django Unchained, but for the Budweiser Clydesdales. 
Readers' Choice: Django & Django: Sergio Corbucci Unchained (Nicomax Cinematografica)

Best 2021 Foreign Western
The Power of the Dog, New Zealand (Netflix)
Otago, New Zealand, makes a beautiful, surreal 1925 Montana, in Jane Campion's story of mismatched ranching brothers, and how one's marriage changes their lives.
Readers' Choice: Gunfight at Dry River, English and Spanish (Quiver Productions)