Old West Classics Remain Popular
Timeless frontier six-guns, rifles and scatterguns lead the list for this year's top guns.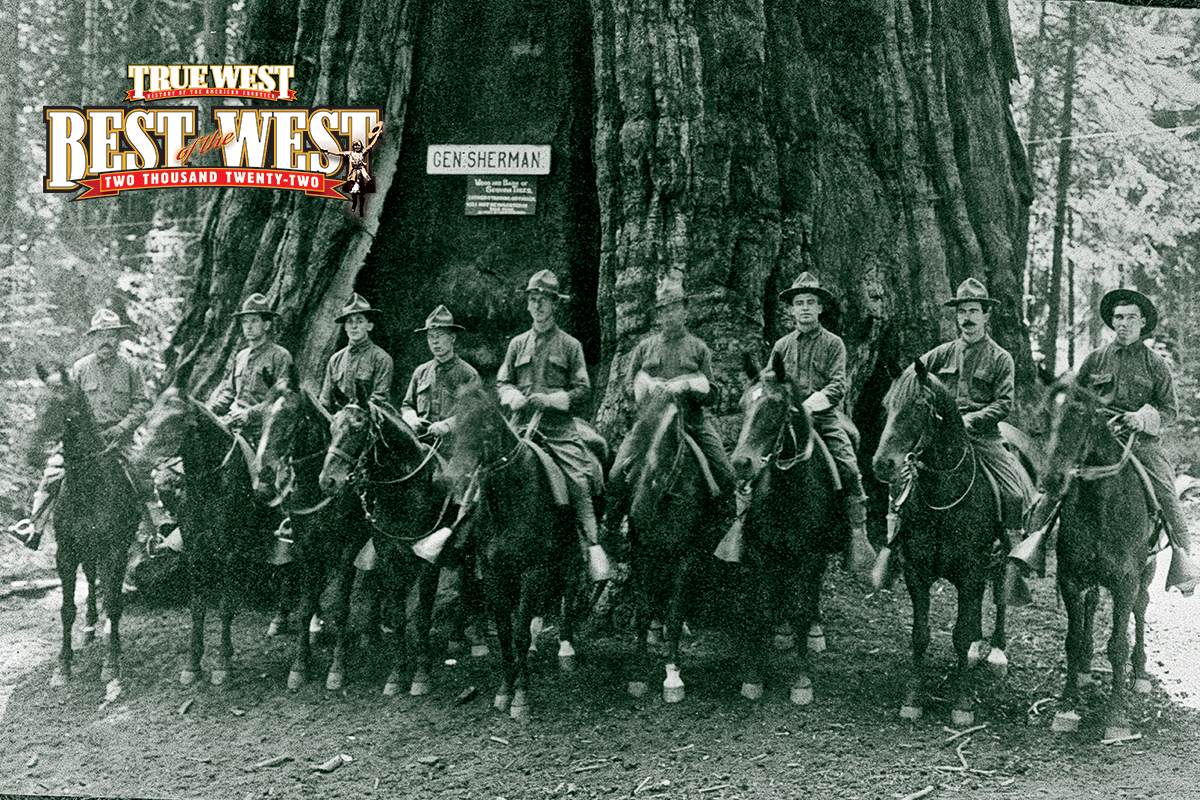 While the world is continuing to fight its way out of the Covid 19 pandemic, the replica Old West gun world has been busy keeping up with record demands for firearms, while facing the aftereffects of the 2020 global shutdowns. With an estimated four million new gun buyers nationwide, replica arms sales are well represented. Rather than introduce new models, the import companies have been busy focusing on filling a backlog of orders of their timeless classics, caused by the shortages of labor, the supply chain of raw materials and product and other manufacturing holdups.
As in the past decades, this past year has once again seen the traditional single-action peacemaker-styled revolvers, Winchester lookalike lever-actions and single-shot Sharps and Springfield rifles, along with double-barreled scatterguns reign as the royalty of the replica gun kingdom. Although there have been a few new reproduction six-guns and longarms introduced in the past couple of years, new firearms owners and veteran shooters alike are keeping the replica houses busy meeting the demands in supplying their long-favored frontier firepower.
Gunleather and other accessories, like engraving, keep Western artisans at their workbenches, whether to personalize a firearm with a name or other personal motif, or create elaborate decorations like those seen on the hardware of yesteryear. When it comes to packing iron, whether you favor authentic 19th-century-style holsters and cartridge belts, or go for a more stylized look to house your six-shooters, today's market offers a multitude of commercially produced and custom handcrafted gunleather to suit the tastes of any modern-day Westerner.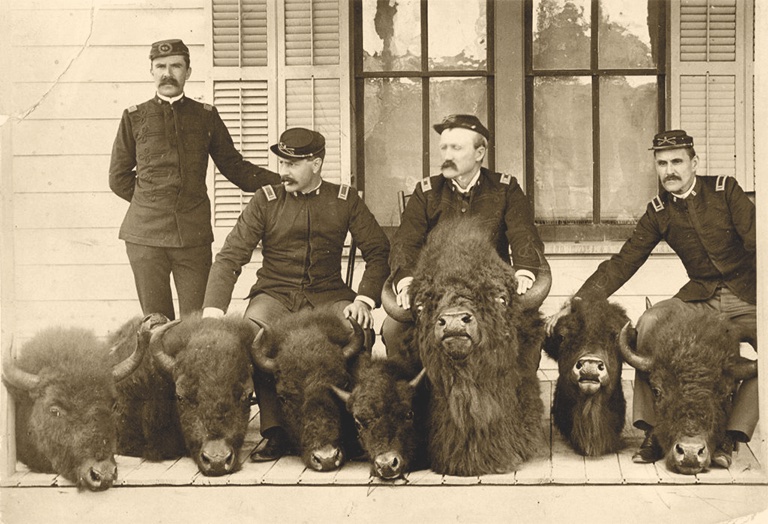 True West's annual "Best of the West" list once again represents the most favored selections of firearms and gun-related offerings. Selected by both the editors and our readers, each group is made up of people who know their subject and appreciate the time and talent that goes into bringing these guns and other products to you, the shooter and firearms fancier. 
Phil Spangenberger has written for Guns & Ammo, appears on the History Channel and other documentary networks, produces Wild West shows, is a Hollywood gun coach and character actor, and is True West's Firearms Editor.
BEST GUNLEATHER ARTISAN
Old West Reproductions, Florence MT
Rick Bachman has been handcrafting authentic museum-quality, frontier-styled gunleather and other cowboy gear, like spur leathers, saddle pockets, saddle scabbards, cuffs, and more for over 31 years. In our opinion, his work is among the finest reproductions ever offered anywhere.
OldWestReproductions.com
Readers' Choice: John Bianchi Frontier Gunleather, Rancho Mirage, CA

BEST FIREARMS ENGRAVER
Jim Downing, The Gun Engraver, Springfield, MO
Having cut his first gun in 1988, Jim Downing has since built an international reputation for his excellence in hand-engraving of firearms and edged weapons. While he's mastered a variety of styles, his forte is that of the late 19th century, recreating the looks of yesteryear. 
TheGunEngraver.com
Readers' Choice: Turnbull Restoration, Bloomfield, NY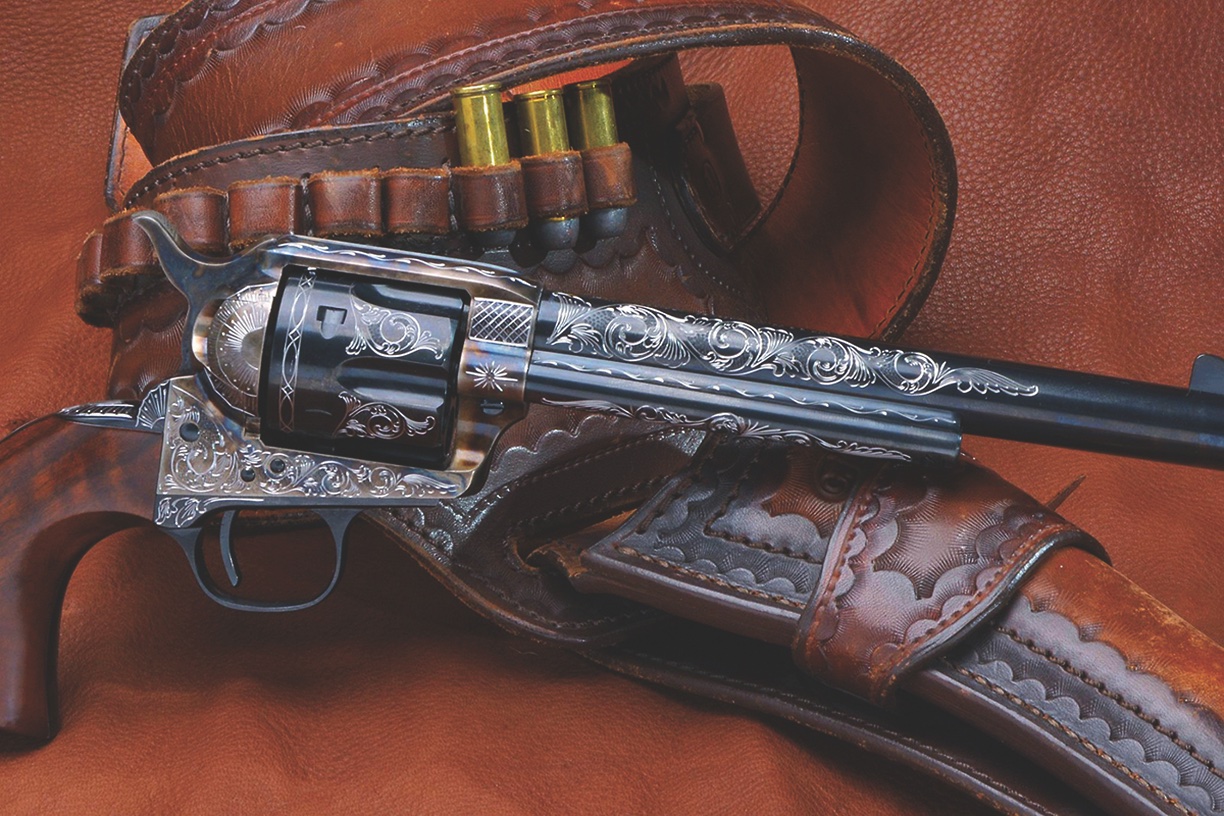 BEST COWBOY ACTION PISTOL
Uberti USA 1873 Cattleman El Patron Competition Revolver, Pocomoke, MD
Custom hand-tuned at the factory, this single-action revolver features American-made Wolff springs, wide front and rear sights, checkered walnut stocks, color case-hardened or stainless steel frames, steel back straps and trigger guards and are tested and certified for fit and function. It's a frontier classic. 
Uberti-USA.com
Readers' Choice: Taylor's & Company Smoke Wagon, Winchester, VA

BEST COWBOY ACTION RIFLE
Cimarron Firearms 1866 Yellowboy Trapper, Fredericksburg, TX
A frontier favorite, the bright yellow brass receiver '66 was the first true cowboy lever-action. Cimarron's .38 Special caliber, straight-gripped 16-inch-barreled Trapper holds 10+1 rounds and weighs just 7.06 pounds. Handy and lightweight—a really easy-to-handle beauty!
Cimarron-Firearms.com
Readers' Choice: Winchester Repeating Arms Model 1873, Morgan, UT

BEST ACTION SHOTGUN
EMF Company Hartford SXS Shotgun, Santa Ana, CA
This Old West, 12-gauge scattergun looks like it's ready to hand up to the stagecoach's shotgun guard, with its classic external sidehammers, pistol-gripped stock, 20-inch twin blued barrels and schnabble fore-end. Lightweight and easy to swing onto targets, here's a working smoothbore for Cowboy Action shooters.
EMF-Company.com
Readers' Choice: Cimarron Firearms Doc Holliday Shotgun, Fredericksburg, TX

BEST SINGLE SHOT RIFLE
Shiloh Sharps 1874 Saddle Rifle, Big Timber, MT
The Sharps was the first choice of the old-time buffalo hunters on the frontier, and Shiloh Sharps continues that tradition of top-quality arms. Like all of Shiloh's guns, their 26-inch, octagon-barreled, .30-40 Krag Saddle Rifle is a modern-day favorite with hunters and target shooters 
ShilohRifle.com
Readers' Choice: Uberti Springfield Trapdoor Rifle & Carbine, Pocomoke, MD

BEST COMMEMORATIVE RIFLE
Heroes & Patriots Oklahoma Land Rush Commemorative, Fort Collins, CO 
Using a .22LR Henry Golden Boy, Heroes & Patriots had it sandblasted, then dipped in copper and nickel, then finished in 24-karat gold. Artwork includes a laser-engraved walnut stock, and metal parts with laser-engrave historic scenes depicting the famed Oklahoma Land Rush.
HeroesAndPatriotsLLC.com
Readers' Choice: Henry Military Service Tribute 2nd Edition Rifle, Bayonne, NJ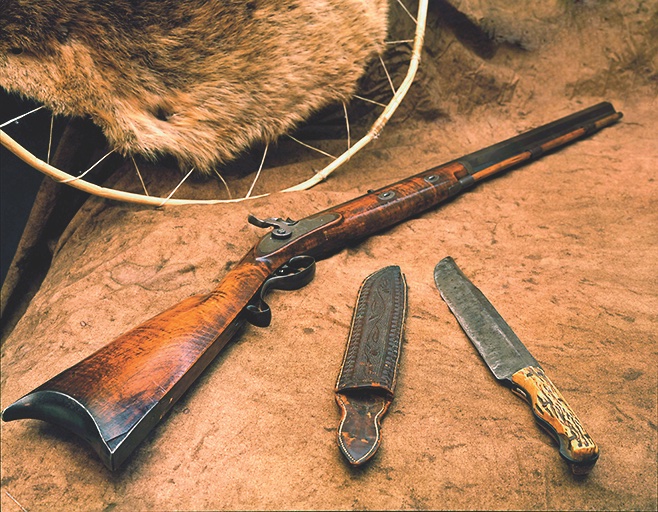 BEST FIREARM KIT GUN
The Hawken Shop Hawken Rifle Kit, Oak Harbor, WA
The most famous of Plains rifles, the Hawken was the favorite of legendary explorers Kit Carson, Jim Bridger, Jedediah Smith and others. Craft your own rifle from the Hawken Shop's Hawken Kit. It's 95 percent finished and requires minimal hand tools and patience for the final fitting. 
TheHawkenShop.com
Readers' Choice: Dixie Gun Works Dixie Pietta 1851 Brass Frame Navy Revolver Kit, Union City, TN