Adventures Abound!
Pack your bags and head West to discover firsthand where history happened.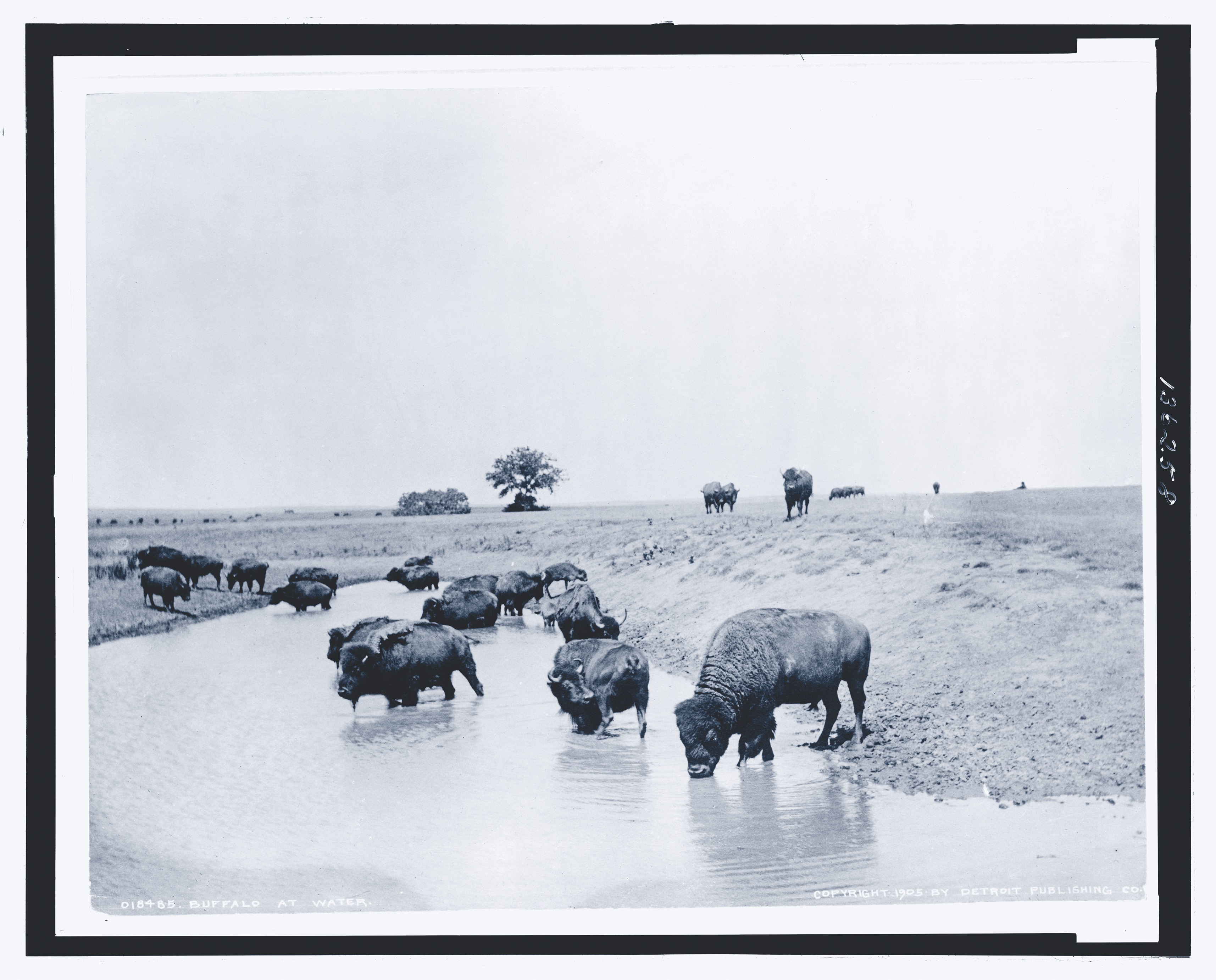 The American West conjures romantic visions of majestic mountains, endless plains and dramatic deserts. The vistas are forever, and the experiences are wildly adventurous, a place to rediscover oneself, get closer to nature at national parks, monuments and forests, and discover the cultural history of North America's Native people and the European and American settlement of the West.
The story of the settlement of the West is grand as well tragic, inspiring and also requiring reflection. Across the Western United States, including Hawaii and Alaska, thousands of men and women are dedicated to the tourism trade, ready to welcome you to their hometown to make your travel experience the best you've ever enjoyed.
So, make your plans today for a Western adventure during which you can sleep, eat, drink and walk where history happened. At True West, we promise that you'll make memories that will last a lifetime!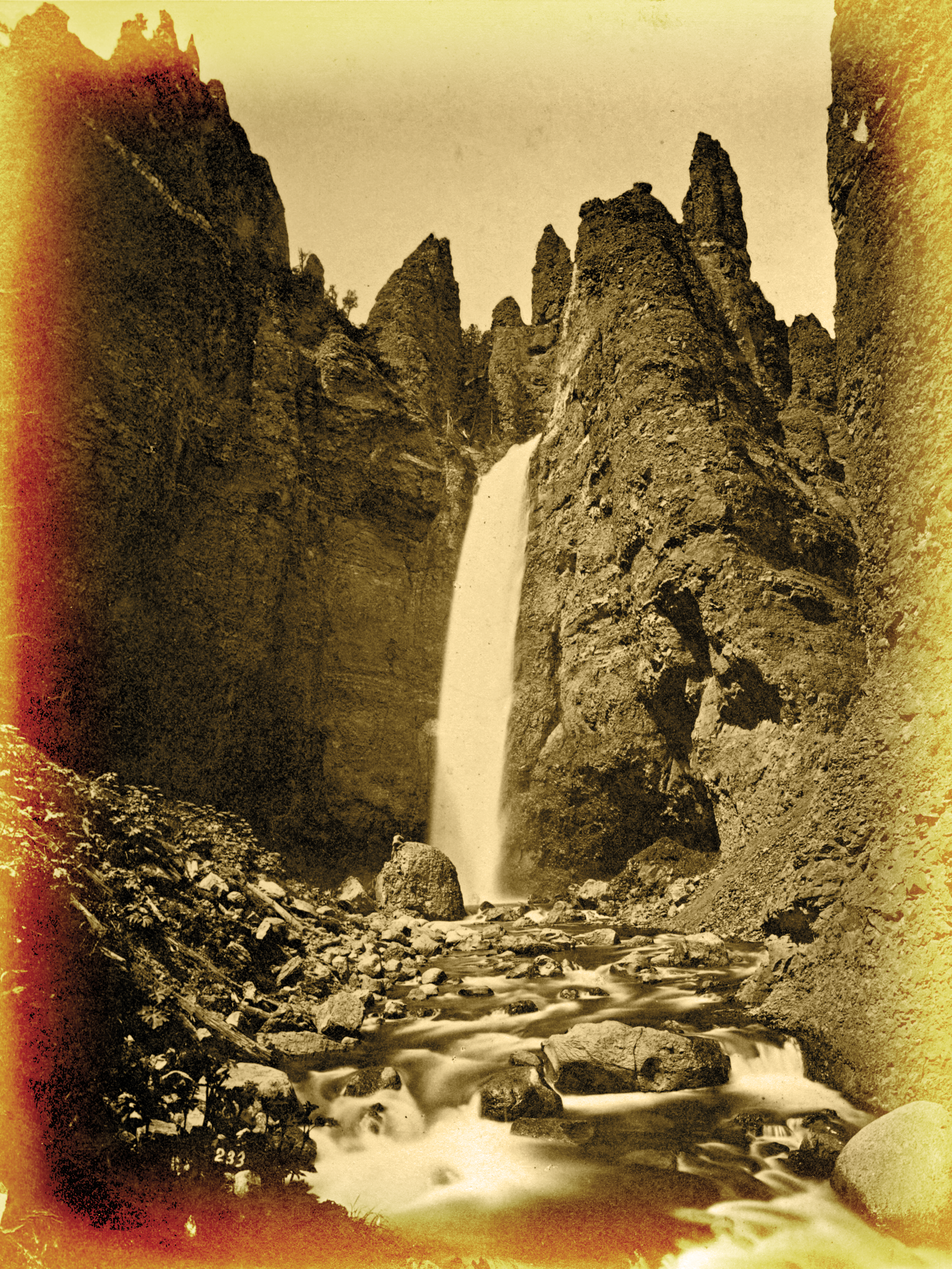 Best Place to Live Like an Old West Cowboy (Winter)
San Angelo, TX
Visitors to San Angelo can stroll back in time on the city's oldest boulevard, Concho Street, before attending the San Angelo Stock Show in February and the San Angelo Rodeo in April. The rodeo is one of the nation's largest annual PRCA events, and the livestock show has over 5,500 4-H and FFA exhibitors. Don't miss a tour of the Santa Fe Depot and Railway Museum at the historic station on the south side of downtown or a walk around Fort Concho's grounds, museum and 23 original and restored buildings.
SanAngelo.org
Readers' Choice: Prescott, AZ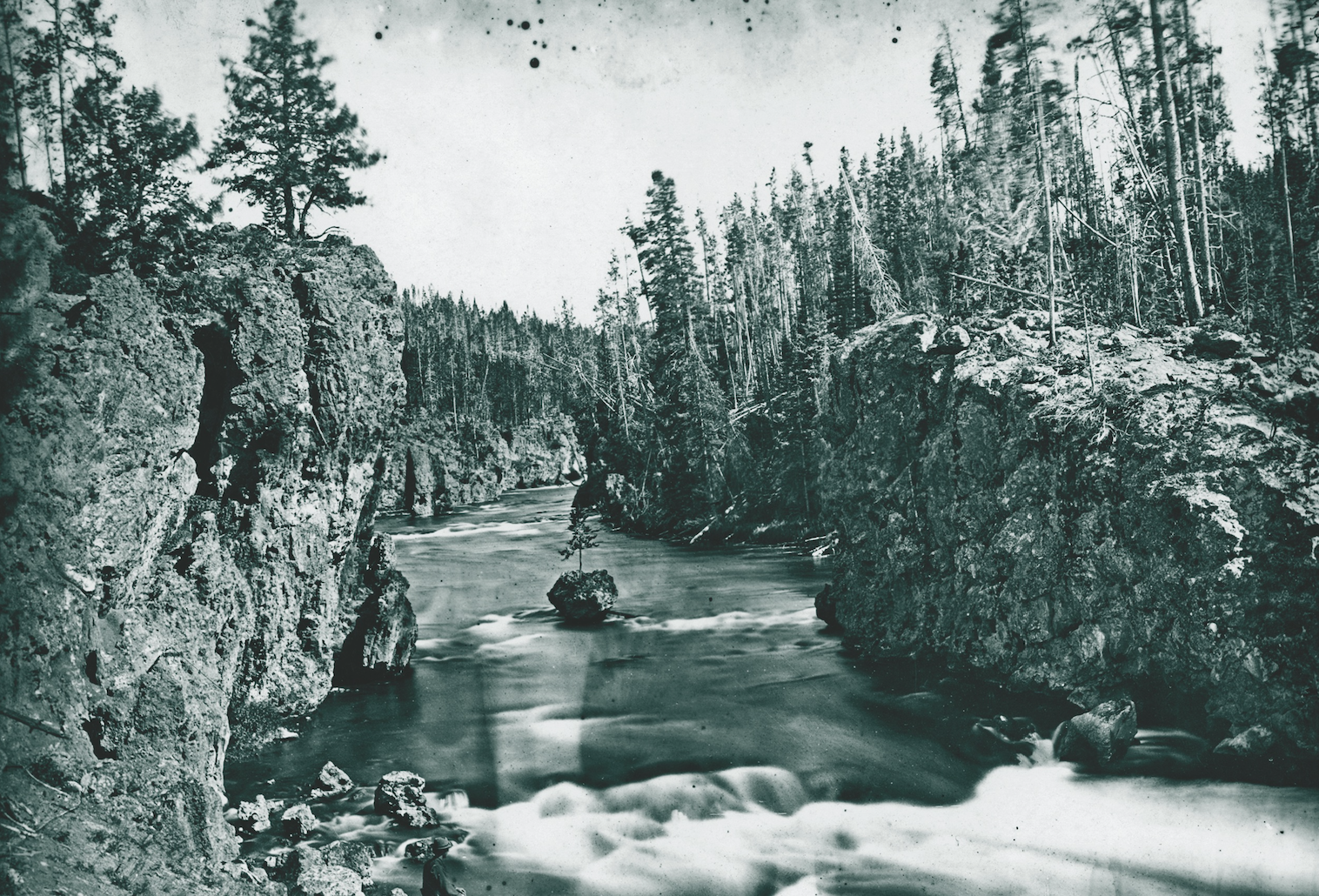 Best Place to Live Like an Old West Cowboy (Summer)
Sheridan, WY
In 1882 John D. Loucks founded Sheridan, which he named in honor of his commanding officer in the Civil War. The gateway city to the Big Horn Mountains and Little Big Horn country of Montana, Sheridan became an economic center for the bi-state region after the railroad arrived in 1892. Today, visitors can stroll historic downtown, visit local landmarks, King Ropes and the Mint Bar, tour the local Brinton, Sheridan County and Bozeman Trail museums and stay at Buffalo Bill Cody's fully restored Sheridan Inn. In 2022, Sheridan's Annual WYO Rodeo, the Mountains States 2021 Circuit "Large Rodeo of the Year," will be held July 12-17. 
SheridanWyoming.org
Readers' Choice: Bandera, TX
Best Old West Gunfighter Town
Tombstone, AZ
Take a walk down Allen and Fremont streets and discover legendary Tombstone, known internationally for its stormy and storied past. Walking the streets of Wyatt Earp and "Doc" Holliday and the infamous Gunfight Near the O.K. Corral is a unique step back into the Old West—a true encounter with history in "The Town Too Tough to Die." Don't miss a tour of the O.K. Corral, the Birdcage Theatre, Boothill Graveyard, Tombstone Courthouse State Historic Park and the Tombstone Epitaph building.
TombstoneChamber.com
Readers' Choice: Deadwood, SD
Best Preserved Pioneer Town Re-Created
Enchanted Springs Ranch, Boerne, TX
Family-owned and operated in the Hill Country of Texas, Enchanted Springs Ranch is a one-of-a-kind Old Western town that was originally built in 2001 as a Western movie set. Today, the past comes alive in the six-acre town and 40-acre back country at the ever-popular Old West Summer Fest and Old West Christmas Light Fest, weddings, family reunions and corporate events, as well as commercial and film productions. 
EnchantedSpringsRanch.com
Readers' Choice: TIE: Virginia City, MT / Nevada City, MT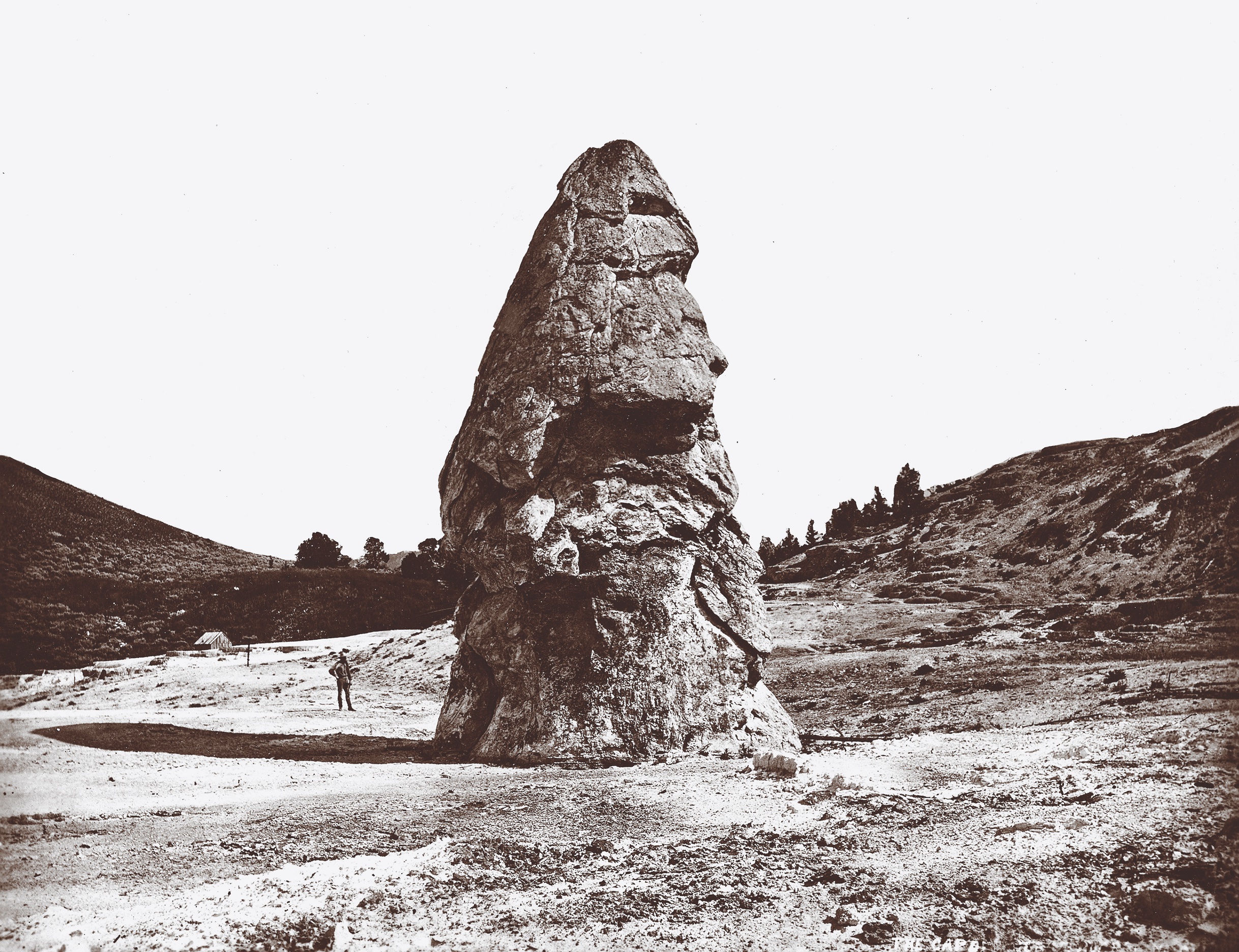 Best Old West Art Town
Jackson, WY
With the Grand Tetons as a backdrop, Jackson in northwestern Wyoming has become one of the most popular art communities in the West. Artists flock to the beautiful setting, nestled in picturesque Jackson Hole between the Teton and Gros Ventre mountain ranges, to paint and sculpt the natural beauty of the region and its wildlife. The area's rich history and cultural heritage also inspire Western artists, which makes Jackson, with its many galleries and museums, including the National Museum of Wildlife Art, a destination for all generations of art lovers. Don't miss the Jackson Hole Art Festival and Jackson Hole Art Auction held every September.
JacksonWY.gov
Readers' Choice: Santa Fe, NM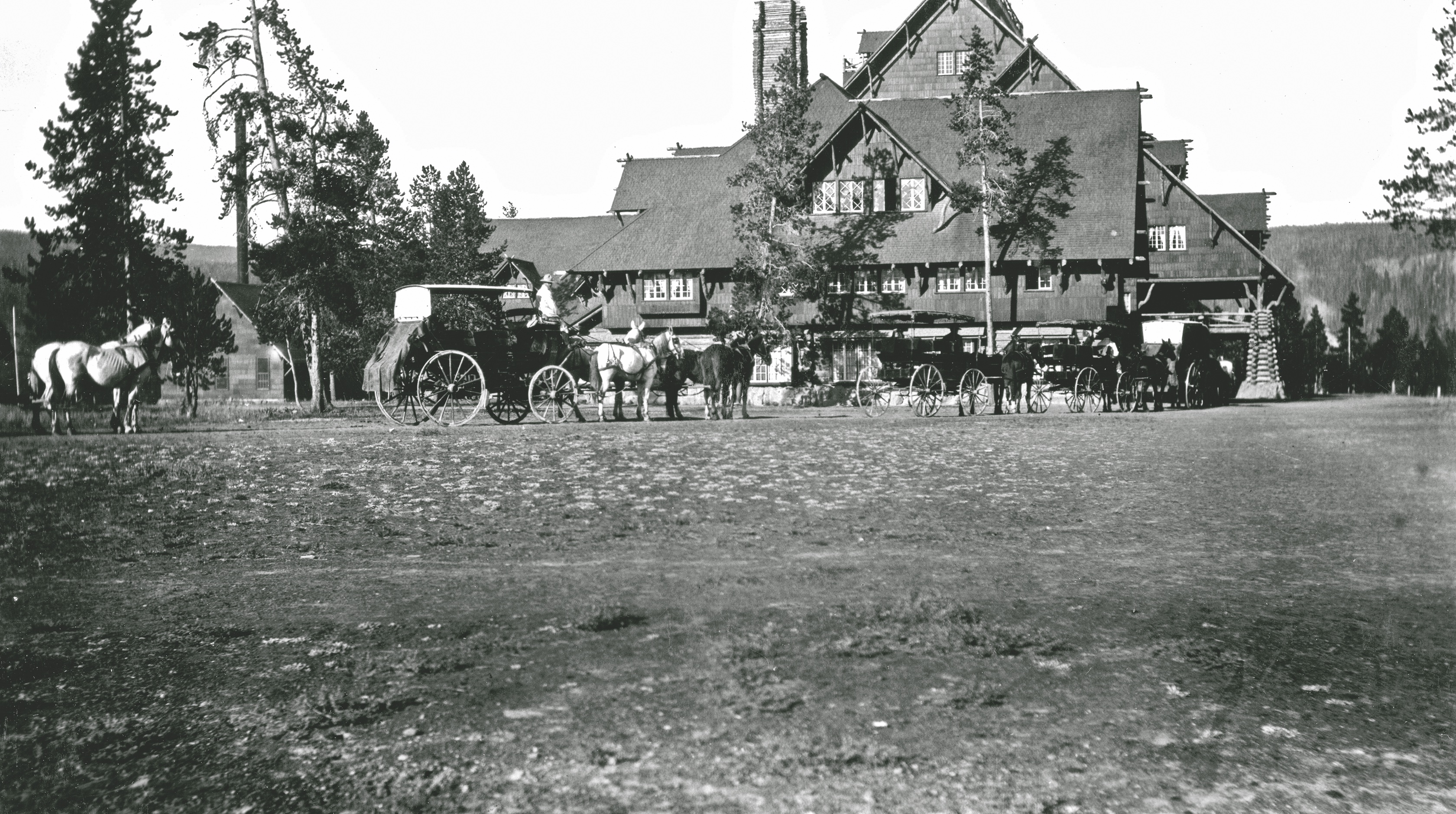 Best Town for Historic Entertainment
Medora, ND
Among North Dakota's  most beautiful—and entertaining—places are the restored historic village of Medora and Theodore Roosevelt National Park. Every summer the town of Medora celebrates the legacy of Theodore Roosevelt at the Medora Musical. Frenchman Marquis de Mores founded the town in 1883 and named it for his American wife from New York. The marquis's settlement also attracted another New Yorker, Teddy Roosevelt, who built a cattle ranch nearby in 1883. Visitors will enjoy staying in the recreated Western town. Don't miss a tour of the North Dakota Cowboy Hall of Fame and the annual highlight of the holiday season, Medora's Old Fashioned Cowboy Christmas.
Medora.com / NDTourism.com
Readers' Choice: Deadwood, SD
Best Living History Farm Museum
New Mexico Farm & Ranch Heritage Museum, Las Cruces, NM
This living history center dedicated to the heritage of farming and ranching in the 47th state offers tours and exhibits at the dairy barn, greenhouse and gardens and the Antique Equipment Park, which features a collection of farm implements. Visitors can also watch forging at the blacksmith shop and sewing, spinning and weaving crafts at the Bruce King Building. Special events are held throughout the year, but two of the most popular are Cowboy Days in March and the Blessing of the Fields in May. 
NMFarmAndRanchMuseum.org
Readers' Choice: Stuhr Museum of the Prairie Pioneer, Grand Island, NE
Best Historic Town Tour
Dodge City Trail of Fame, Dodge City, KS
Sidewalk medallions and statues along Dodge City's Trail of Fame commemorate the city's famous and infamous denizens—and the actors who have portrayed them. Some celebrities have signed and left handprints in the concrete near their medallions. Pick up a map for the free walking tour at the information center. While on the tour enjoy the bronze monuments to Wyatt Earp, Doc Holliday, Gunsmoke's Matt Dillon and El Capitan the Longhorn.
DodgeCityTrailofFame.org
Readers' Choice: True Grit Walking Tour, Ridgway, CO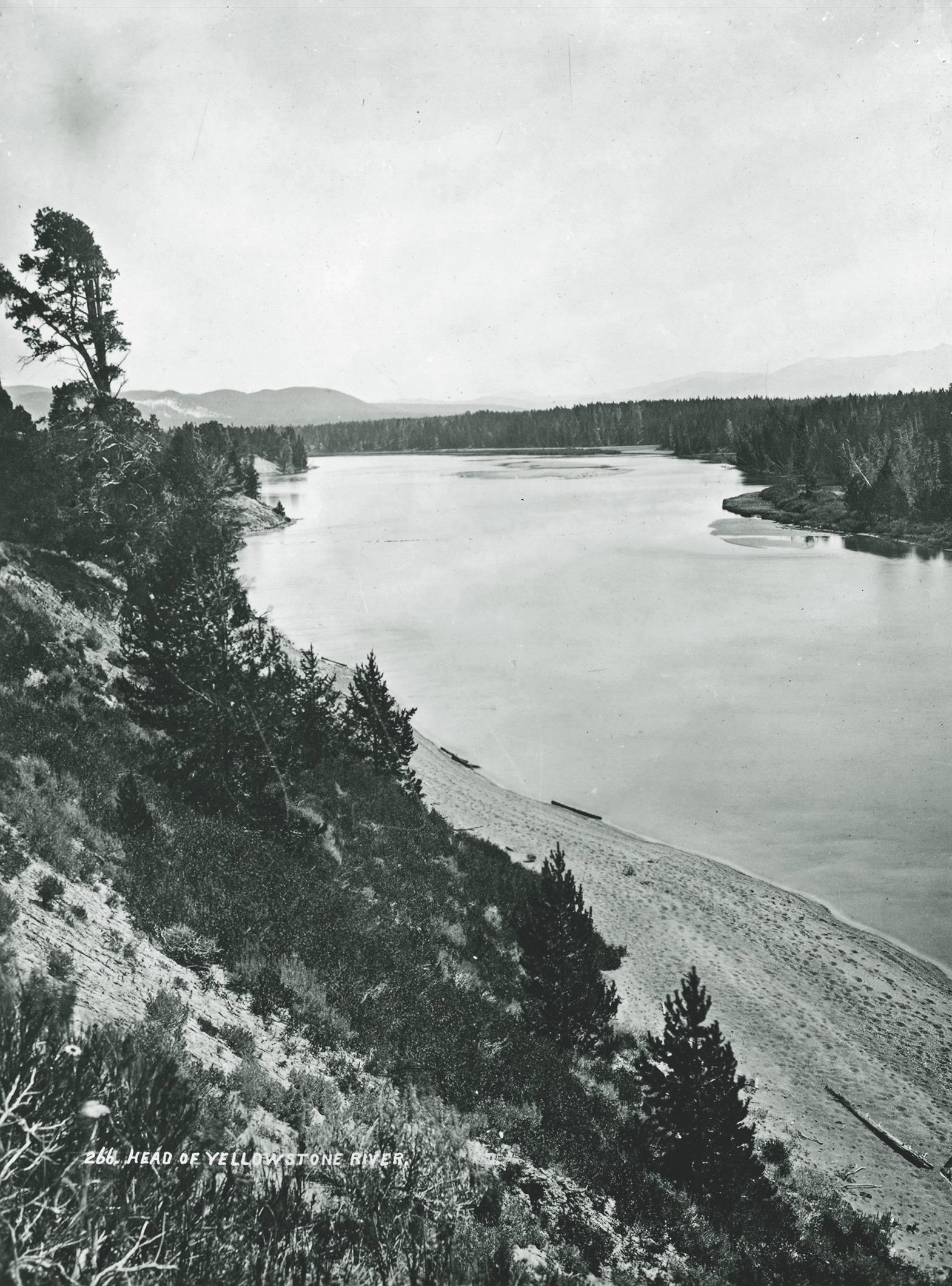 Best Promotion of a Historic Place
Abilene, KS
The historic Chisholm Trail railhead is the perfect place for the history lover. After a tour of the Dwight D. Eisenhower Presidential Library & Museum, the Seelye Mansion and the Dickinson County Heritage Center, take a ride on the Abilene & Smoky Valley Railroad. And don't miss a tour of Old Abilene Town's historic buildings and "downtown" storefronts, the always popular Old West gunfighters show, and of course, the Can-Can Girls, who kick up their heels on the Alamo Stage every Saturday night from late June to late August. 
AbileneKansas.org
Readers' Choice: Deadwood, SD
Best Old West Town to Live In
Tombstone, AZ
For the second consecutive year, Tombstone is the best Old West town to live in. The town in Cochise County in southeastern Arizona is within driving distance of multiple historic towns and sites, including Benson, Bisbee, Douglas, Sierra Vista and Wilcox. "The Town Too Tough to Die," with its historically significant downtown, restaurants, saloons, shops, museums, hotels and annual Old West festivals such as Helldorado Days, is the ideal Western town to live in if you want to live and breathe Western history 365 days of the year.
TombstoneChamber.com
Readers' Choice: Prescott, AZ
Best Historic Railroad of the West
Georgetown Loop Railroad & Mining Park, Georgetown, CO
Built in 1884, Colorado's Georgetown Loop Railroad is one of the engineering wonders of the Rocky Mountain state's historic narrow-gauge rail lines. Passengers of all ages will enjoy the thrill of riding on historic rolling stock pulled by a steam-driven locomotive across the new High Bridge. Guests can choose from a variety of special train packages, mine tours and gold-panning opportunities offered throughout the year.
GeorgetownLoopRR.com
Readers' Choice: Durango & Silverton Narrow Gauge Railroad, CO
Best "Who Slept Here" Hotel
Irma Hotel, Cody, WY
Built by Buffalo Bill Cody in 1902 and named after his daughter, the Irma Hotel is still a gem just outside the east entrance of Yellowstone National Park. Relax in modern accommodations or choose to stay in historic rooms enjoyed by Annie Oakley, Calamity Jane, Frederic Remington or Bill Cody, himself. Don't miss the restaurant and historic saloon with the cherrywood bar, a gift to Cody from Britain's Queen Victoria.
IrmaHotel.com
Readers' Choice: TIE: Rough Riders Hotel, Medora, ND / Occidental Hotel, Buffalo, WY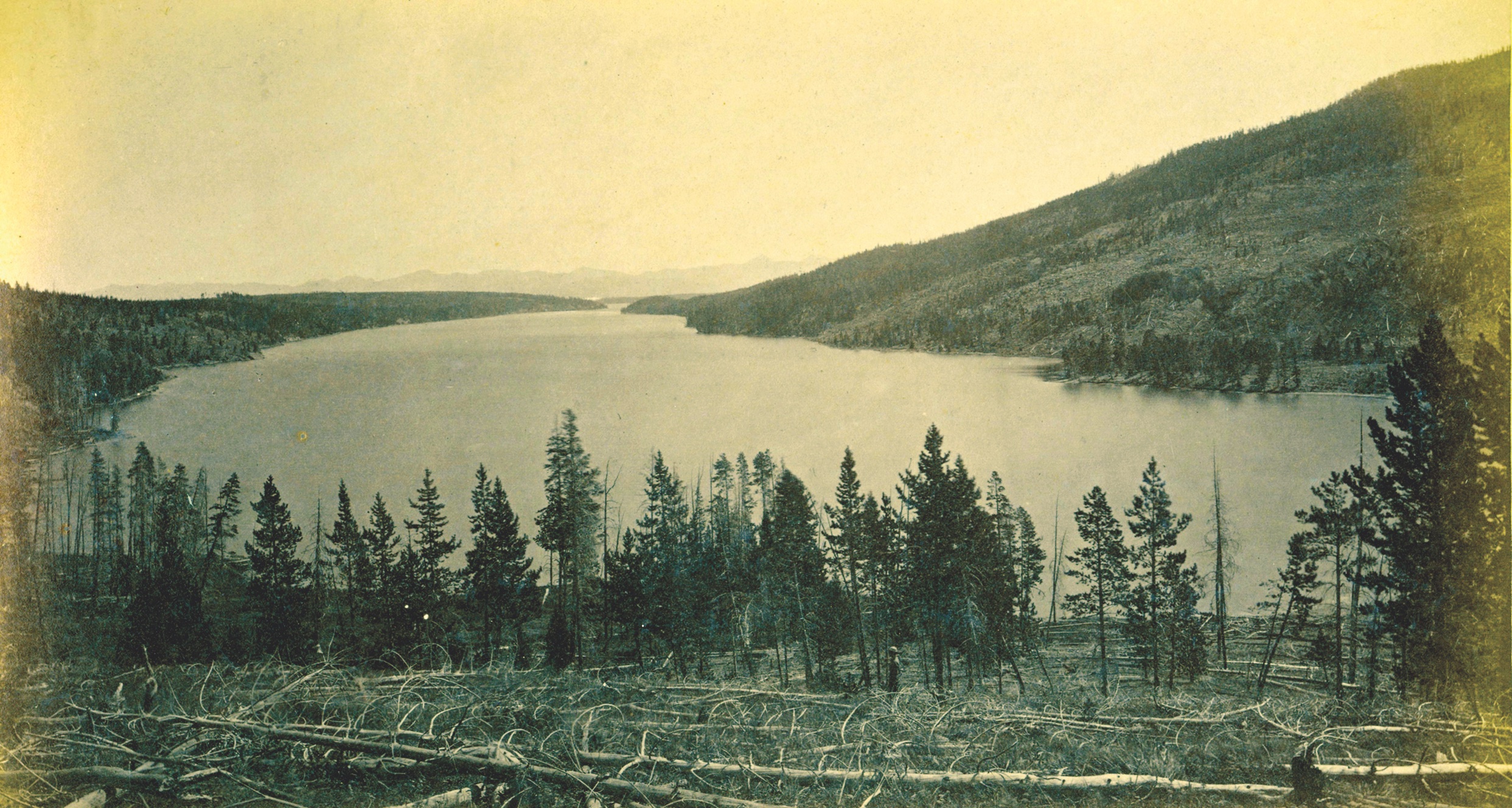 Best Heritage Hotel
Hotel Colorado, Glenwood Springs, CO
Since 1893, the luxurious Hotel Colorado, a "Grande Dame of the Rockies," has hosted presidents, celebrities and the rich and famous. Today, the Glenwood Springs landmark welcomes guests from around the world to enjoy its famous hospitality, fine dining and relaxing Rocky Mountain atmosphere. A favorite of Presidents Theodore Roosevelt and William Howard Taft, the hotel was also frequented by numerous famous and infamous people, including "The Unsinkable" Molly Brown. Visitors wanting a special treat should request a stay in the Molly Brown Suite.
HotelColorado.com
Readers' Choice: TIE: Strater Hotel, CO / The Grand Canyon Hotel, Williams, AZ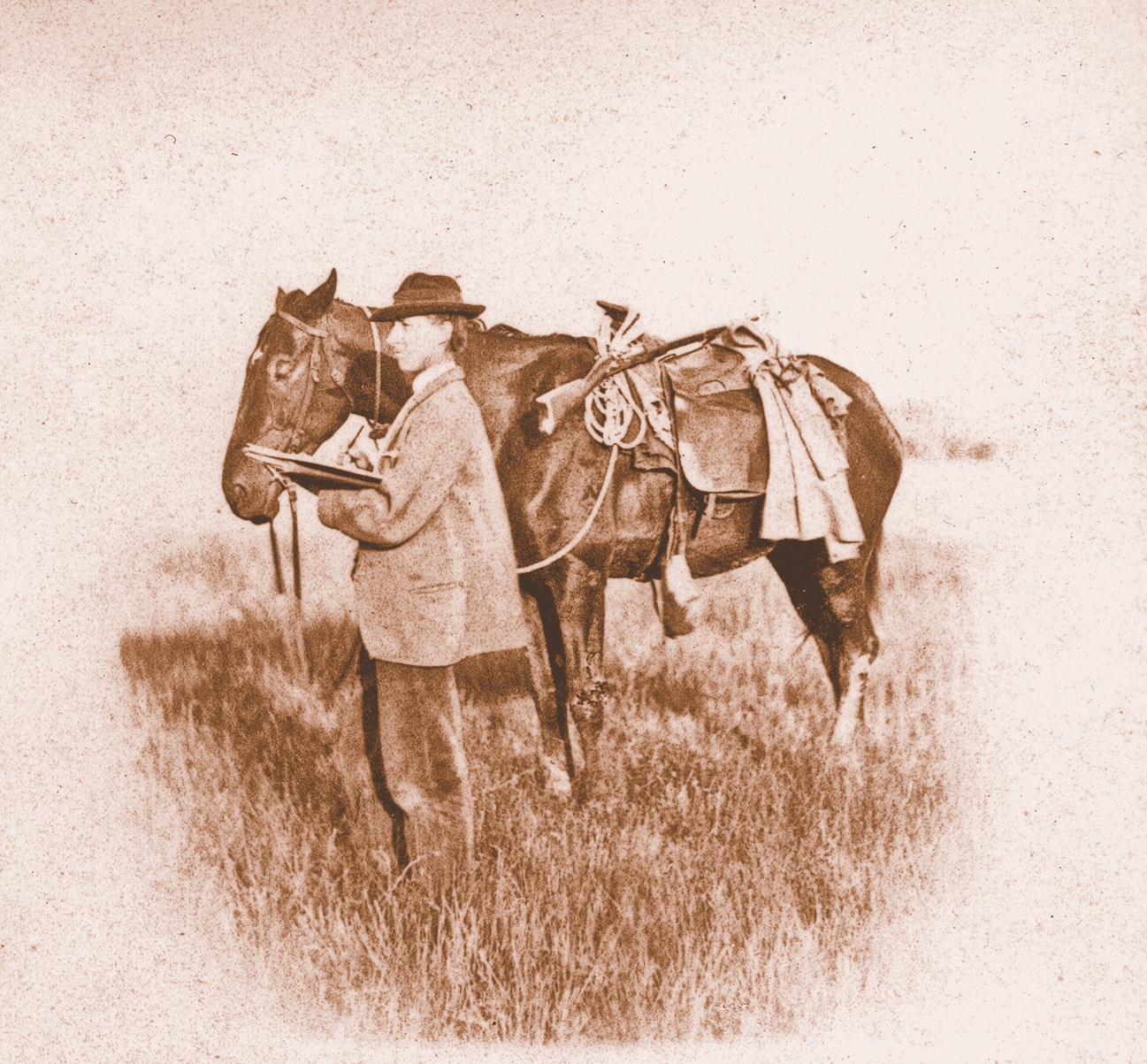 Best Dude Ranch of the West
Rainbow Trout Ranch, Antonito, CO
A little less than 25 miles from downtown Antonito, Colorado, Rainbow Trout Ranch is a spectacular relaxing getaway on the Conejos River in the San Juan Mountains in southcentral Colorado's Rio Grande National Forest just east of the San Luis Valley. The fly-fishing has been legendary for over 100 years, trail riding is spectacular and the dining and lodging are unforgettable. 
RainbowTroutRanch.com
Readers' Choice: Flying E, Wickenburg, AZ
Best Heritage Bed & Breakfast
Chambers House, Pinedale, WY
The charming bed-and-breakfast began as Pinedale's schoolhouse. In the 1930s the beautiful building was enlarged and enhanced with cut logs from the local national forest. Today, proprietor and author Ann Chambers Noble operates the B&B, which is well known for its seven unique rooms, sumptuous breakfasts and downtown location. 
ChambersHouse.com
Readers' Choice: Fairweather Inn, Virginia City, MT
Best Heritage Guest Ranch
Eatons' Ranch, Wolf, WY
Located on the pine-covered eastern slopes of the Big Horn Mountains of Wyoming, Eatons' Ranch is a working cattle ranch and all-inclusive Western riding resort. The three Eaton brothers started their ranch in 1879 in Medora, North Dakota, and then moved their operations to the ranch's current location in 1904. All ages will enjoy horseback riding, hiking, swimming, fine dining, and of course, relaxing under the wondrous Wyoming skies.
EatonsRanch.com
Readers' Choice: White Stallion Ranch, Tucson, AZ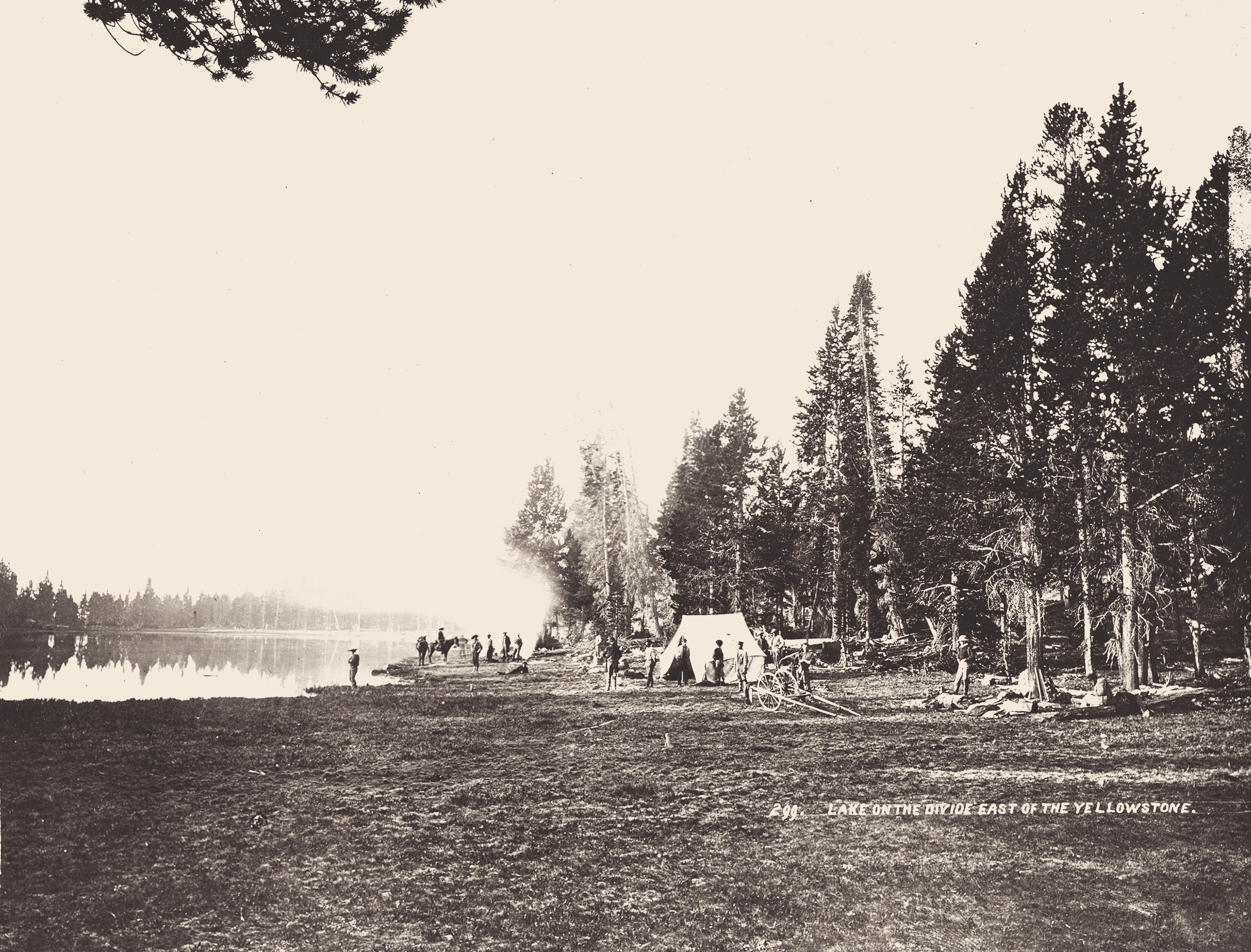 Best Cowboy Poetry Gathering
Heber Valley Western Music & Cowboy Gathering, Heber City, UT
Every October, the Heber Valley Western Music & Cowboy Gathering celebrates the cowboy way of life and heritage through poetry, music and art. With international stars of Western music and cowboy poetry, the Heber Valley festival offers entertainment for all ages, including the Mountain Man Traders Camp and Buckaroo Fair.
HeberValleyCowboyPoetry.com
Readers' Choice: Durango Cowboy Poetry Gathering, Durango, CO
Best Cowboy Music Gathering
Santa Clarita Cowboy Festival, Newhall, CA
Melody Ranch Motion Picture Studio opened in 1915. Over the years its 22-acre back lot has been used to shoot such classics as The Lone Ranger and The Magnificent Seven. More recently, Deadwood and Django Unchained were filmed here. Beginning in 1994, the ranch has hosted the Santa Clarita Cowboy Festival every April. In 2022, the popular Western festival will be held April 22-24 and will include five stages for live entertainment, a cowboy cook-off and cowboy poetry.
CowboyFestival.org
Readers' Choice: Red Steagall Cowboy Gathering & Western Swing Festival, Fort Worth, TX
Best Old West Mounted Re-Enactment
Little Big Horn Battlefield, Crow Agency, MT
Near Garryowen, Montana, on the Crow Nation, the Real Bird Family hosts the annual re-enactment of the Battle of the Little Big Horn. Watch Native braves and Cavalry troopers crash through the river, and battle along its banks, where some believe Custer was killed. The re-enactment is held in June in conjunction with the anniversary of the battle. In 2022, it will be held June 18-26.
LittleBighornReenactment.com
Readers' Choice: Green River Rendezvous, Pinedale, WY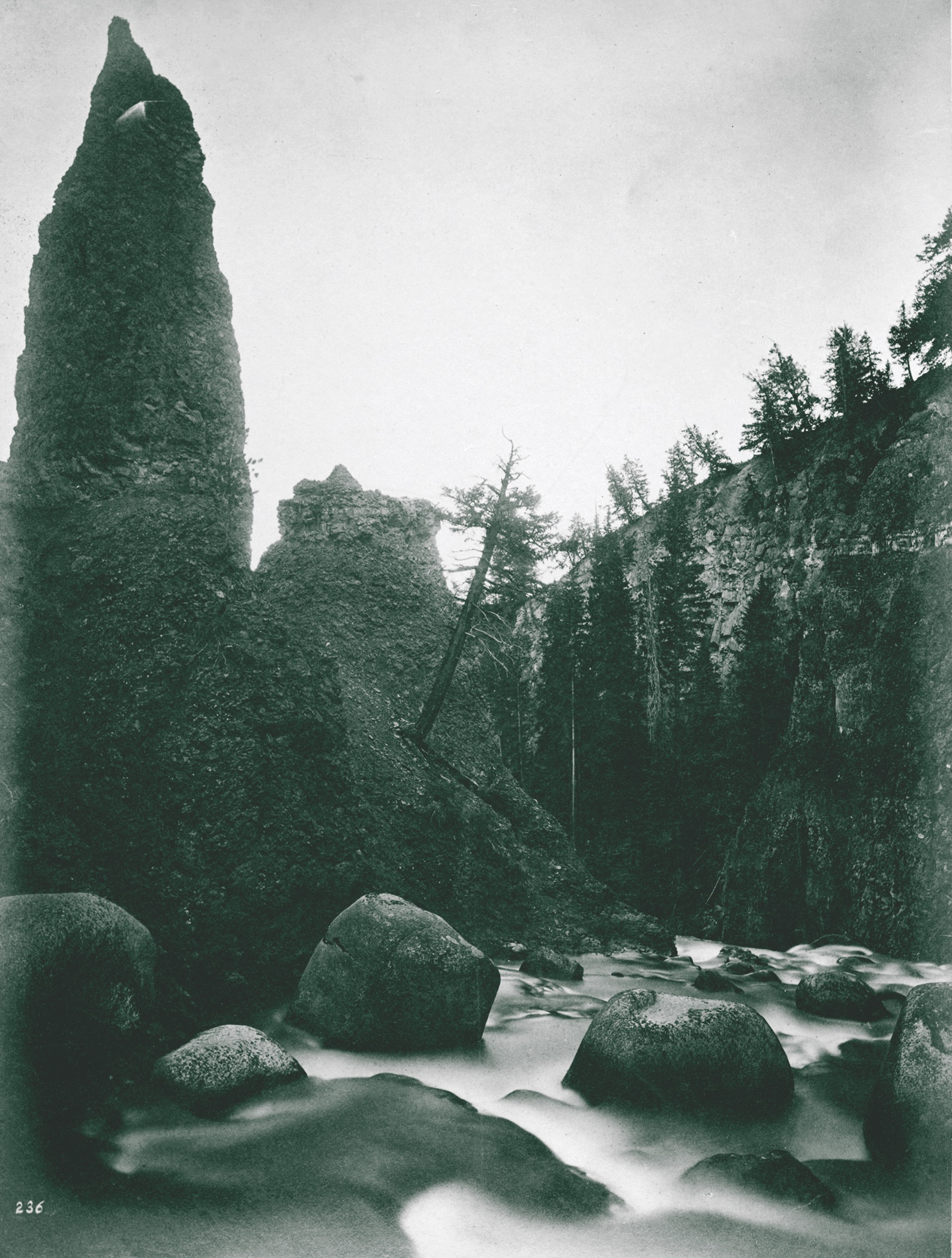 Best Old West Re-Enactment Group
Six Guns & Shady Ladies, El Paso, TX
Six Guns & Shady Ladies has entertained audiences all across the country since Bernie and Melissa Sargent founded the El Paso troupe in 1998. With nearly 50 skits, the Wild West re-enactment group brings humor and history to every show, with thrilling gunfights, including the famous "Four Dead in Five Seconds."
SixGunsAndShadyLadies.Homestead.com
Readers' Choice: Prescott Regulators & Their Shady Ladies, Prescott, AZ
Best Wild West Show
Deadwood Alive, Deadwood, SD
From the end of May to late September, the professional re-enactment group, Deadwood Alive, puts on three free Main Street Shootouts during the day and the Trial of Jack McCall in the evening, Monday through Saturday. After enjoying a show, put on your boots and hat and walk on down Deadwood's Main Street and enjoy famous restaurants, museums, saloons, shops and haunted hotel tours at the Historic Bullock Hotel and the Historic Fairmont Hotel and Oyster Bay Bar.  
Deadwood.com/DeadwoodAlive.com
Readers' Choice: O.K. Corral, Tombstone, AZ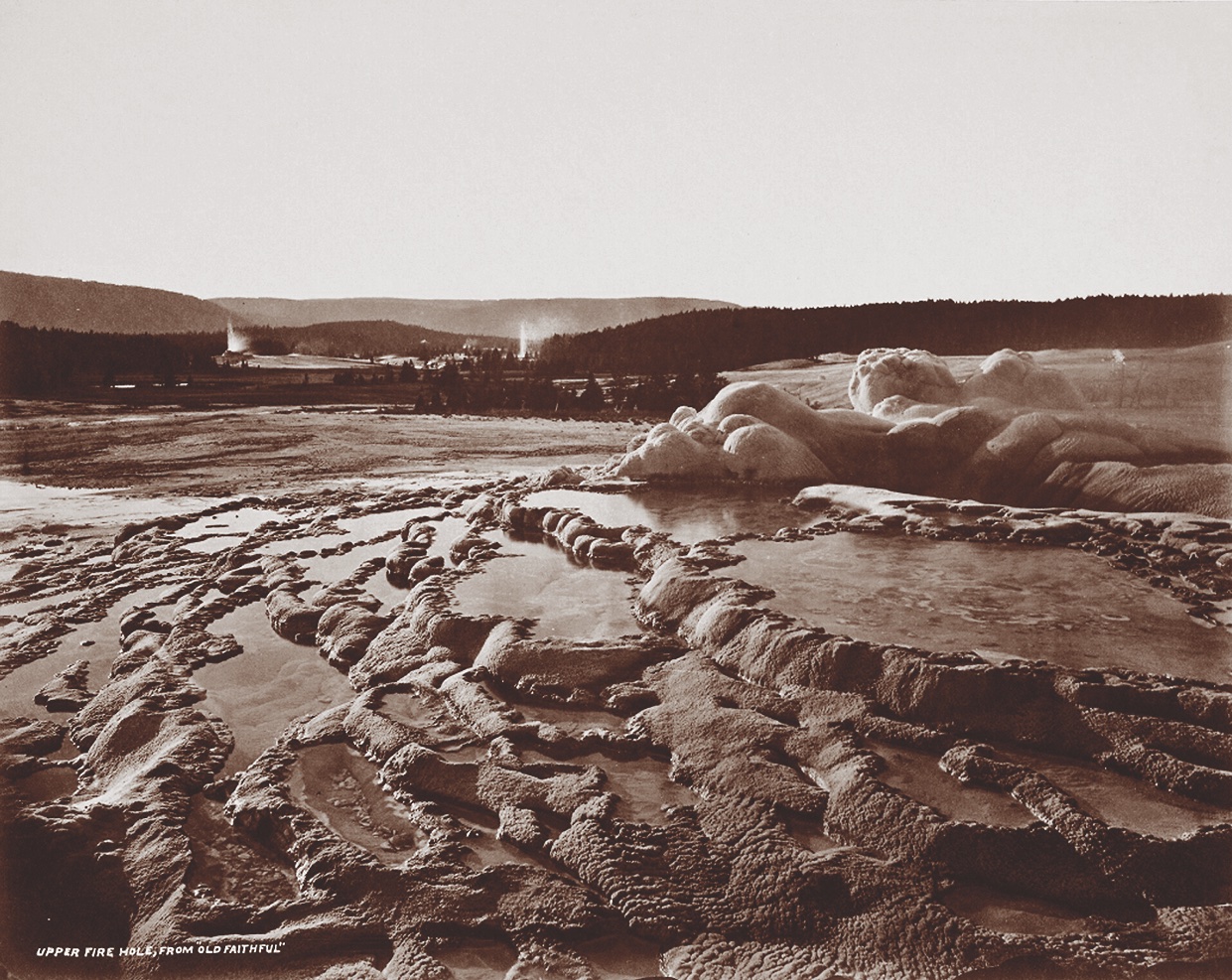 Best Historic Western Rodeo
The World's Oldest Rodeo, Prescott, AZ
Since 1888, the Prescott Frontier Days rodeo has been held over the Fourth of July weekend. The World's Oldest Rodeo will celebrate its 134th annual performance with eight shows from June 28 to July 4, 2022. In conjunction with the rodeo, the always popular annual Prescott Frontier Days Parade is scheduled for 9 a.m. on Saturday, June 30, and the Rodeo Dance the evenings of July 1-3. In 2022, special events will also be planned in honor of the 50th anniversary of the locally filmed fan-favorite, Junior Bonner.
WorldOldestRodeo.com
Readers' Choice: Cheyenne Frontier Days, Cheyenne, WY