Oysters and Champagne Ring in the New Year
The tradition has been enjoyed across the West for more than 150 years.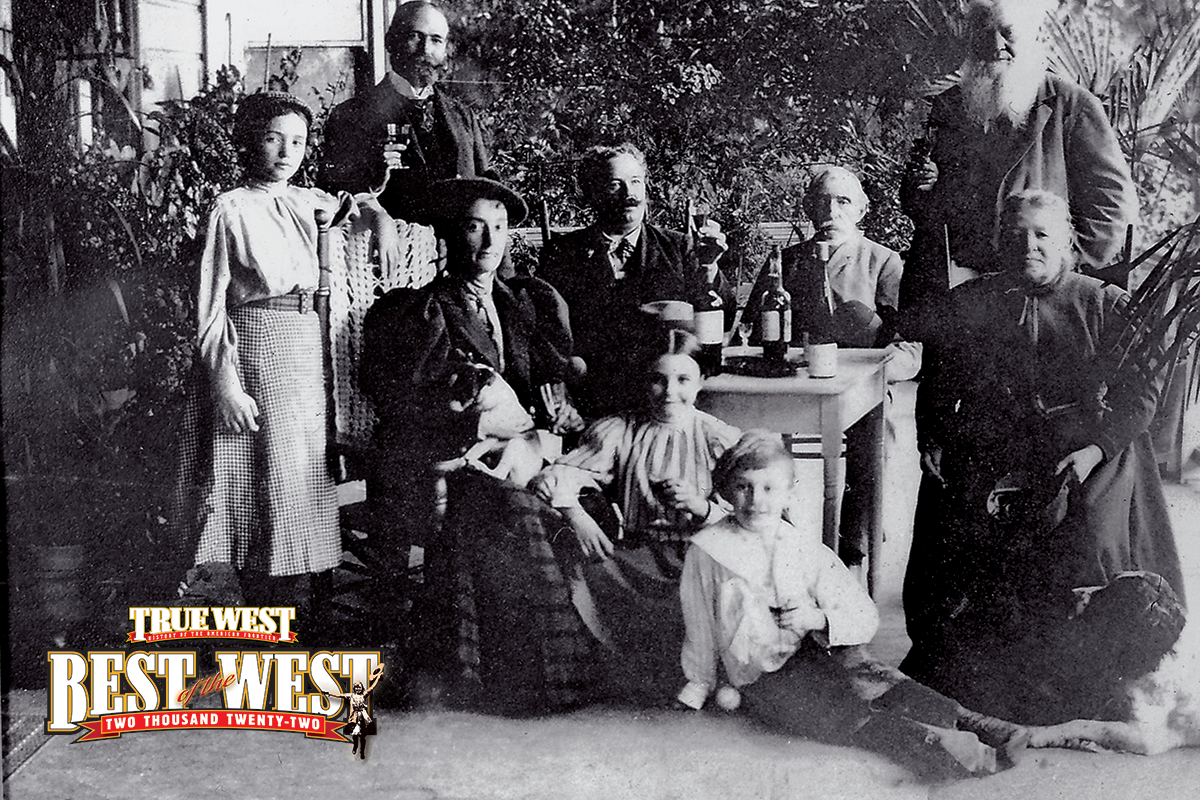 German immigrant Jacob Schram founded Schramsberg Vineyards on Diamond Mountain near St. Helena in Napa Valley, California, in 1862. In 1870, Schram added the first caves in Napa Valley for wine-aging and storage. His family vineyard was known internationally for its quality and vintages. Credit Schramsberg Vineyards
Champagne and oysters went hand in hand when pioneers issued in the new year on the frontier. The Perkins County Herald-Sentinel in Grant, Nebraska, was one of many newspapers that advertised dances and oyster suppers available in their cities. Oysters were the trendy food in America during the 19th century. They were largely imported from the East Coast, but some came from Mexico and the West Coast. 
Merchants advertised, "Headquarters for oysters," "Bulk oysters," "Oysters! Oysters!! Oyster!!! The best, the freshest, and the cheapest…" Oysters were used by the ladies in Helena, Montana, who held a holiday fair in 1875 to raise funds for the Catholic church. The event was held at the International Hall on Broadway where a variety of items were offered. They advertised, "Refreshments, including oysters in every style, will be served at all hours. A grand dinner will be served on Christmas and New Year's."
Champagne, of course, can only come from France, but California was well on its way to creating some tasty sparkling wines. However, 19th-century California winemakers, mostly from Europe, referred to all sparkling wines as Champagnes. Schramsberg, Cooks and Korbel were and still are made in California and were wildly popular and well-known. French brands included Due de Montebello, Perrier Jouet, Louis Roederer and DeMontigny, and they averaged about $30 per bottle in 1887. Compare that to a miner's salary which was about $4 per day!
Kansas City, Missouri, celebrated the arrival of 1891 in high style with parties, theater events  and a wicked snowstorm. One local paper reported, "The snow commenced…a blustering wind arose, and the thermometer dropped a few notches below freezing." Despite the weather, the manager of the Western Sash and Door Company threw a banquet for associates and employees. The menu included oysters in cream, ham with champagne sauce, lobster salad, Saratoga chips, champagne punch, Roman punch, angel food cake, ladyfingers, bananas, oranges and nuts.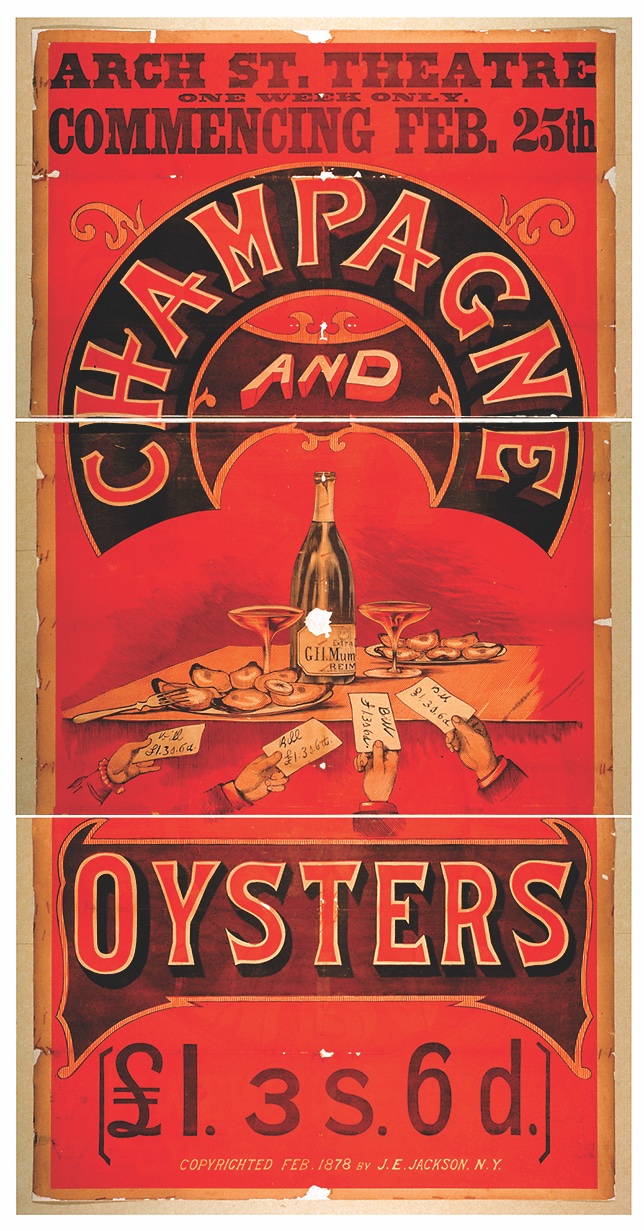 San Francisco was a bustling city by 1892, and its residents celebrated New Year's Day in style. Dining out at the luxurious Palace Hotel was a special treat that not everyone could afford. But those who could were pampered. The extensive menu included over one hundred wines, liquors, liqueurs and more. Champagne offerings included Perrier Jouet, Moet & Chandon, Monopole, Jules Mumm, Veuve Clicquot and L. Roederer. Dinner began with clams and oysters, followed by green turtle consommé and puree of goose soup. Hors d'oeuvres included radishes, olives and celery. The fish course included trout and fillet of sole served with duchess potatoes. Following that was a course of Virginia ham braise with Champagne sauce. For the main entrees, diners could choose from spring chicken, filet mignon, lamb steak and mallard duck. Assorted vegetables included asparagus on toast, artichokes with hollandaise sauce, mashed potatoes, squash, boiled rice, French peas, French string beans and baked sweet potatoes.
Roman punch was served next to cleanse the palate before the next course of cold meats, which included beef, chicken, turkey, goose, lamb, veal and mutton. As if that wasn't enough already, patrons needed to loosen their waistbands because the roast course was next. It included prime ribs of beef, teal duck, mallard duck, lamb, goose, stuffed turkey, fresh pork, veal and domestic duck. The salad course followed this and included lobster, doucette and romaine. If anyone had room for dessert, they could choose from English plum pudding with rum or hard sauce, apricot and pear tartlets, mince, apple, and pumpkin pies and coconut cream sandwiches. The meal ended with ices that included orange water, strawberry and pistachio ice cream.
The Omaha Daily Bee in Nebraska suggested some champagne-themed items to serve for the New Year, including champagne punch and a cheese spread (recipe below) . The punch included half cup of lemon juice, a pound of sugar, two quarts of water, a quart of sherry, two quarts of Moselle white wine, a glass each of maraschino, curacao, chartreuse, two glasses of Benedictine, a pint of brandy and four quarts of champagne.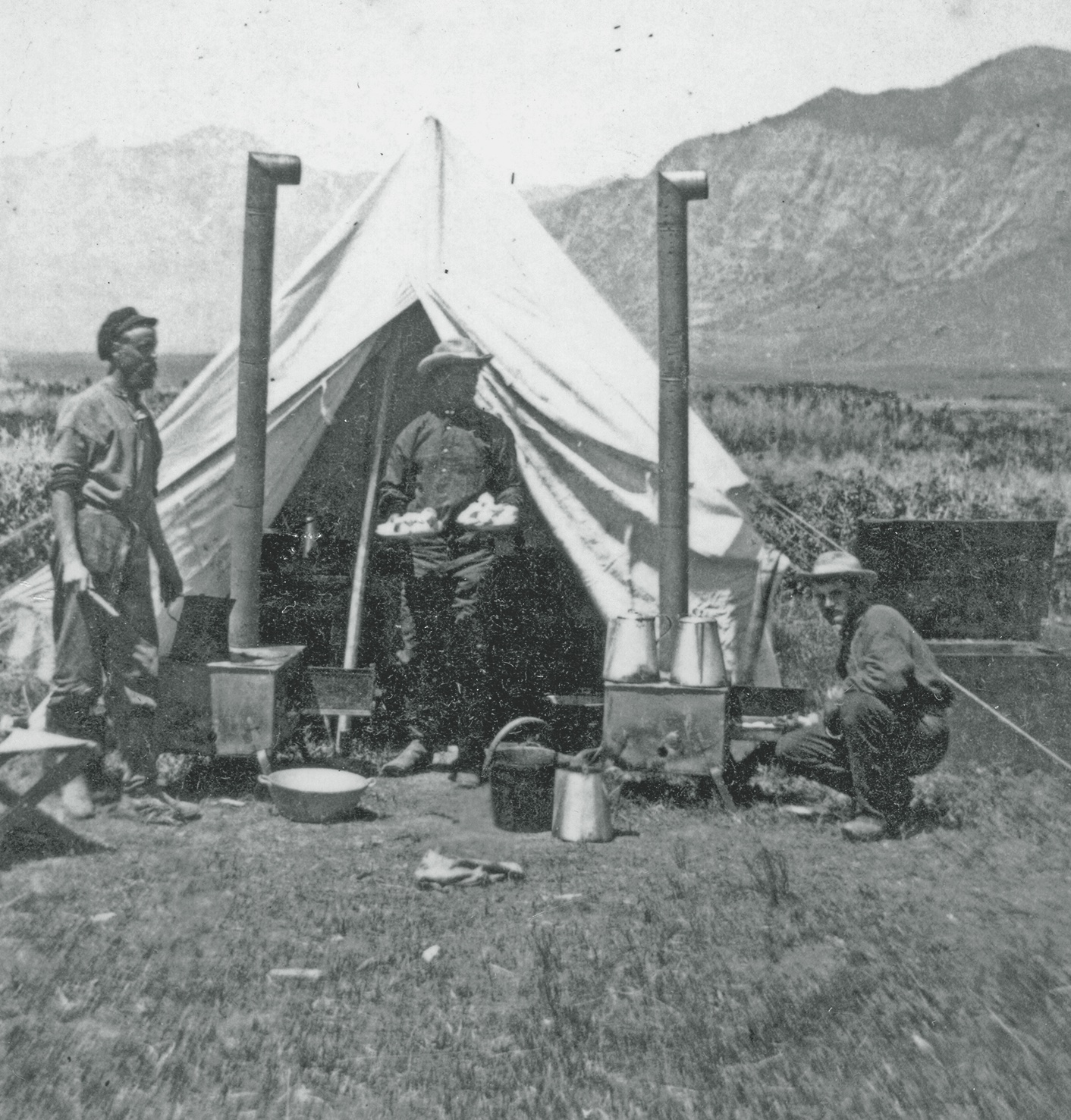 Best Historic Saloon of the West
Miners & Stockman's Steakhouse & Spirits, Hartville, WY
Open year round, Thursday through Sunday, 5 p.m. to 10 p.m., Miners & Stockman's Steakhouse & Spirits has the oldest bar in Wyoming and is famous for its steaks and whiskey selection. Its Brunswick bar was made in Germany in 1862 and was originally used in the Fort Laramie Officer's Club. Miners first settled the area in the 1870s, and the town was founded in 1884. 
WyomingsOldestBar.com
Readers' Choice: Big Nose Kate's, Tombstone, AZ
Best Historic Restaurant
The Palace Restaurant and Saloon, Prescott, AZ
The Palace's swinging doors have been open on Montezuma Street, better known as Whiskey Row, in Prescott since at least 1877. Famously rebuilt in 1901 around its 1880s Brunswick bar—which was carried across to the Courthouse Plaza during the Prescott fire of 1900—the Palace is Arizona's oldest operating saloon. In 1996, the Palace permanently added a restaurant, which is well-known for its cowboy cuisine Old West dining atmosphere and 19th-century frontier reenactors.
WhiskeyRowPalace.com
Readers' Choice: Buckhorn Exchange, Denver, CO
Best Chuckwagon Cook-Off
Lincoln County Cowboy Symposium, Ruidoso Downs, NM
Founded by legendary New Mexico cowboy singer Ray Reed in 1990, the Lincoln County Cowboy Symposium has grown from its humble roots in Glencoe, New Mexico, to one of the biggest annual festivals celebrating the cowboy way of life. Held at the Ruidoso Downs Race Track & Casino every October, the three days offer visitors world-class cowboy music, a championship chuckwagon cook-off, events for the whole family and a Western Expo with over 110 vendors.
CowboySyposium.com
Readers' Choice: Wild West Fest, Andrews, TX
Best Chuckwagon Show & Supper
Fort Hays Chuckwagon Supper & Show, Rapid City, SD
Held at the Fort Hays Old West Town Square, this event is fun for the whole family and produced in the style of the famous Branson, Missouri, variety music shows. The ever-popular Old West dinner theater is open annually mid-May until the end of September.
MountRushmoreTours.com
Readers' Choice: Chuck Wagon Festival, National Cowboy Museum, Oklahoma City, OK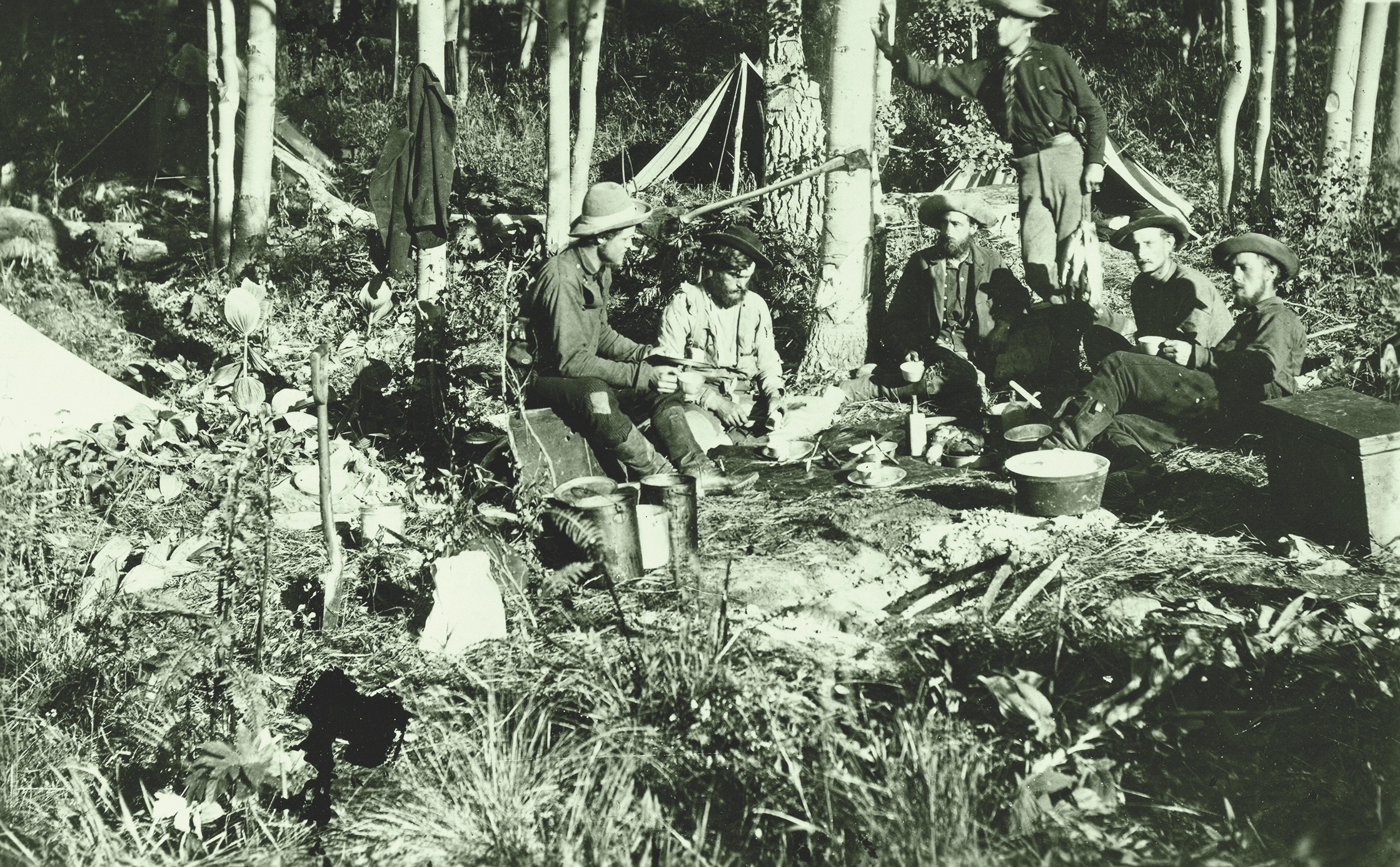 Champagne Blue Cheese Spread
1 tablespoon butter, softened
1 cup blue cheese, or to taste
Dash cayenne pepper, or to taste
Dry champagne, enough to moisten
Place the butter, cheese and pepper into a bowl and blend with a fork. Stir in enough champagne to moisten the mixture so it will spread onto crackers. Serve with champagne. 
Recipe adapted from The Omaha Daily Bee,
December 30, 1898.