The Western Hangs On
While Old West history titles wane, classic Western fiction continues to sell.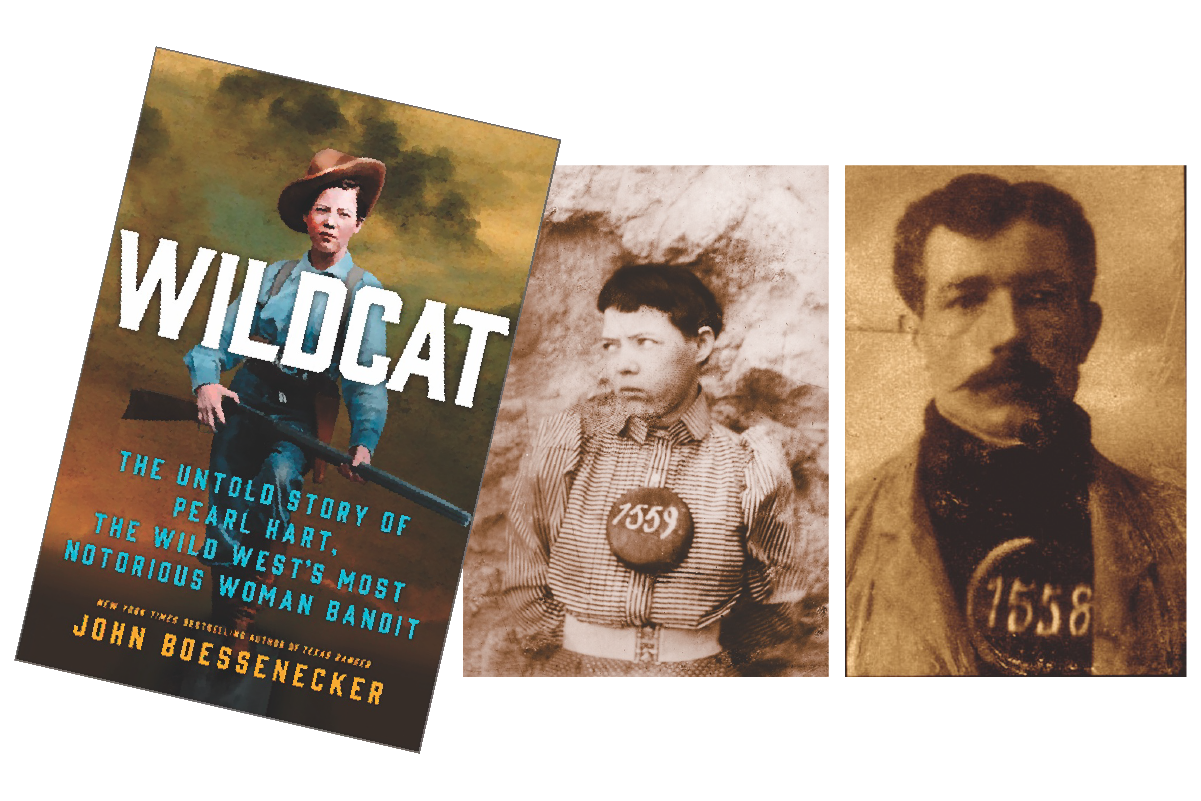 The canary in the coal mine of Old West history publishing is the waning number of Old West titles published annually by university publishers. I wish I had better news to report on this matter, but the time has come when most major academic houses are publishing fewer than 10 new traditional 19th-century titles a year. This may be the perfect time for an entrepreneur, or a set of small houses based in the West, to combine forces and take a lead in partnership with the Wild West History Association to start a new Western history imprint.
In Western fiction, three companies are responsible for its current vitality in trade, mass market and even in hardcover: Five Star, Kensington/Pinnacle and Wolfpack. I encourage our readers who love Western fiction to support them as much as possible, because without them, new classic Western titles would more or less be available from just a handful of other presses. One bright new start in Western fiction is TwoDot, while some of the university presses, including Bison Books, also have expanded into Western fiction.
But what about the state of Western fiction publishing in New York, once the center of all great American fiction publishing? I am not sure if even Larry McMurtry or Elmore Leonard could get a contract from a major New York fiction house in 2022. It may be the end of the road for the literary Western novel in New York. We shall have to see what Forge has planned in 2022, but Westerns are not even listed as a category on its website. 
My recommendations about the state of Old West history publishing: first and foremost, keep buying Old West history titles. Second, let the university publishers you have supported for years know your displeasure about their lack of nonfiction titles about the 19th-century West. Third, get involved in your local and state historical societies, attend book signings and book fairs and keep buying Western history, biography and fiction. Just remember, without your support and interest, publishers will continue to marginalize the Old West history genre out of the marketplace entirely.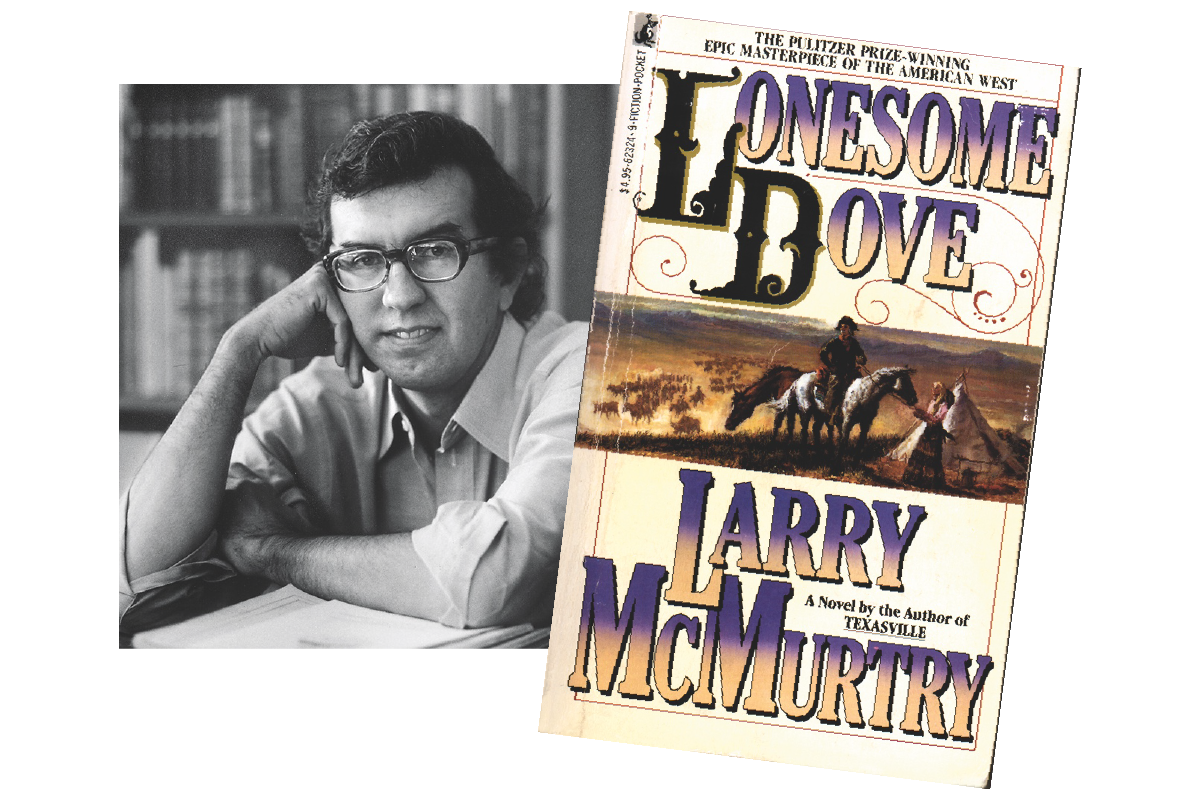 WESTERN HISTORY
BEST AUTHOR AND HISTORICAL NONFICTION BOOK OF THE YEAR
John Boessenecker and Wildcat: The Untold Story of Pearl Hart, the Wild West's Most Notorious Woman Bandit (Hanover Square Press)
For five decades the San Francisco-based historian has been a leader in his field, and Wildcat has set a new standard for biography and Western women's history. (See page 38 for an excerpt.) 
As Boessenecker states so eloquently in his introduction to Wildcat: "Pearl Hart was woman far ahead of her time. She was self-reliant, adventurous, unconstrained by convention, and sexually liberated. Those attributes were extremely rare for a women in the nineteenth century."
HanoverSquarePress.com
Readers' Choice: Jerry Enzler and Jim Bridger: Trailblazer of the American West (University of Oklahoma Press)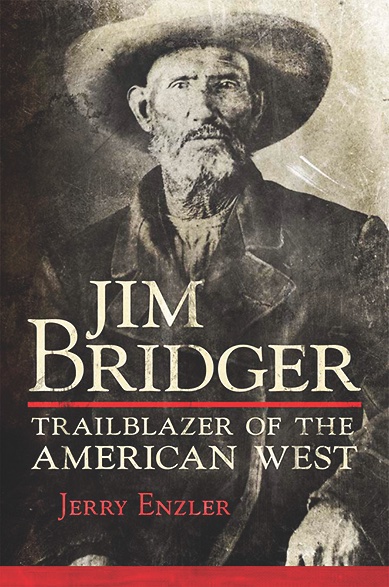 SPECIAL RECOGNITION
WESTERN ART
The American West Reimagined: Gems from the Coeur d'Alene Art Auction (The Coeur d'Alene Art Auction, Sweetgrass Books, an imprint of Farcountry Press) 
A masterpiece on Western art, history and culture, this highly collectable coffee-table book includes 560 color illustrations and profiles of 120 artists in what many will consider Dr. Larry Len Peterson's greatest book to date. As he notes in the book's preface and acknowledgments: "The goal of this publication is to open the aperture on Western American art—its traditions, history and legacy. May the eyes of your heart be enlightened."
FarcountryPress.com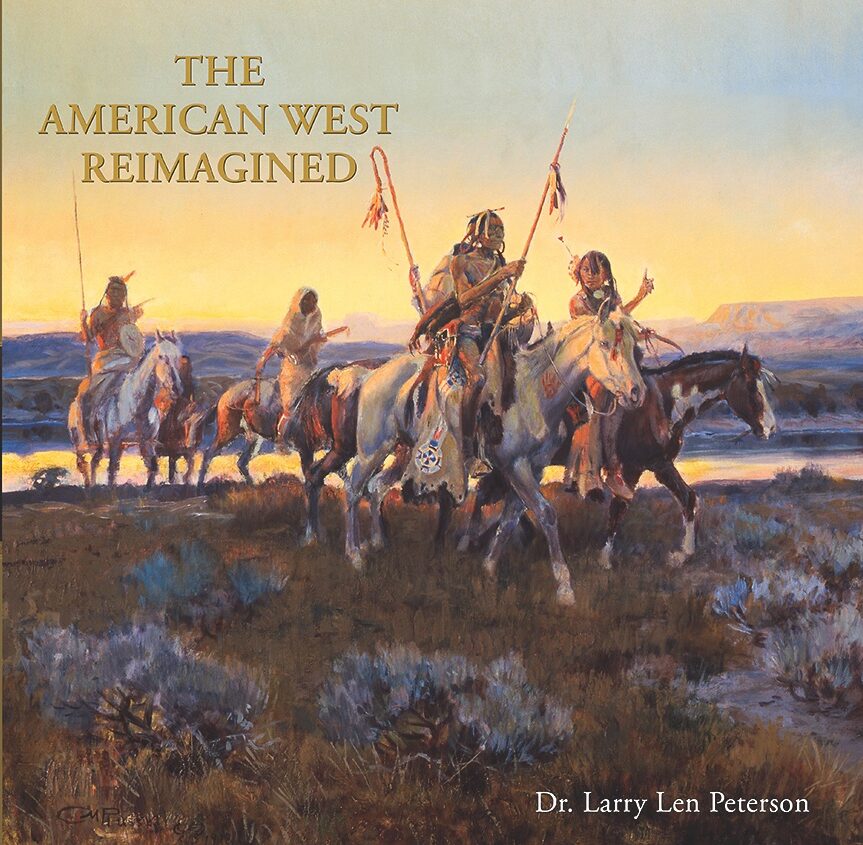 WESTERN FICTION
In 2021, traditional Western fiction houses—Five Star of Waterville, Maine; Wolfpack Publishing of Las Vegas, Nevada; and Pinnacle of New York, New York—kept Western fans reading and listening all year. Across the board, the 20th-century and contemporary Western mystery genre is still the leader in Western fiction, but select university publishers—Nebraska, TCU, Oklahoma, New Mexico—and traditional history imprints, including Two Dot, continue to—or have started to—publish Old West fiction.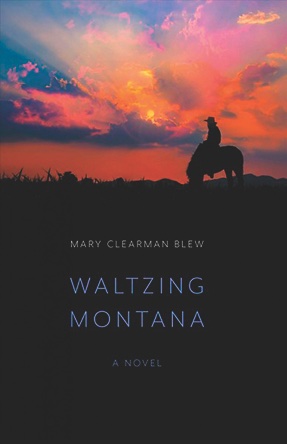 Best Historical Western Novelist and Novel

 
Larry McMurtry and Lonesome Dove: A Novel (Simon & Schuster, 1985)
In honor of the passing of Larry McMurtry on March 25, 2021, we've chosen the Texas-born author and his Pulitzer Prize-winning Lonesome Dove as the best historical Western novelist and novel of the year. While there were dozens if not hundreds of traditional Western novels published in 2021, none can be judged in the same class and category of prose as McMurtry's greatest work of fiction, nor are the authors currently writing about the West at his level. 
My hope is that New York publishers and their agents will once again begin to work together and find room in their catalogs for literary Western authors like McMurtry, Max Evans, Jim Harrison, J.P.S. Brown, Willa Cather, Mari Sandoz, Ivan Doig, Wallace Stegner and Dorothy Johnson, to name just a few.
Enjoy a short passage of McMurtry's prose from Lonesome Dove's Chapter 46: 
Sitting on the low bluff, watching the moon climb the dark sky, he felt the old sadness again. He felt, almost, that he didn't belong with the very men he was leading, and that he ought to just leave: ride west, let the herd go, let Montana go, be done with the whole business of leading men. It was peculiar to seem so infallible in their eyes and yet feel so empty and sad when he thought of himself.
Call could faintly hear the Irishman still singing to the cattle. Once more the bull lowed. He wondered if all men felt such disappointment when thinking of themselves. He didn't know. Maybe most men didn't think of themselves.
Readers' Choice: Mary Clearman Blew Waltzing Montana (University of Nebraska)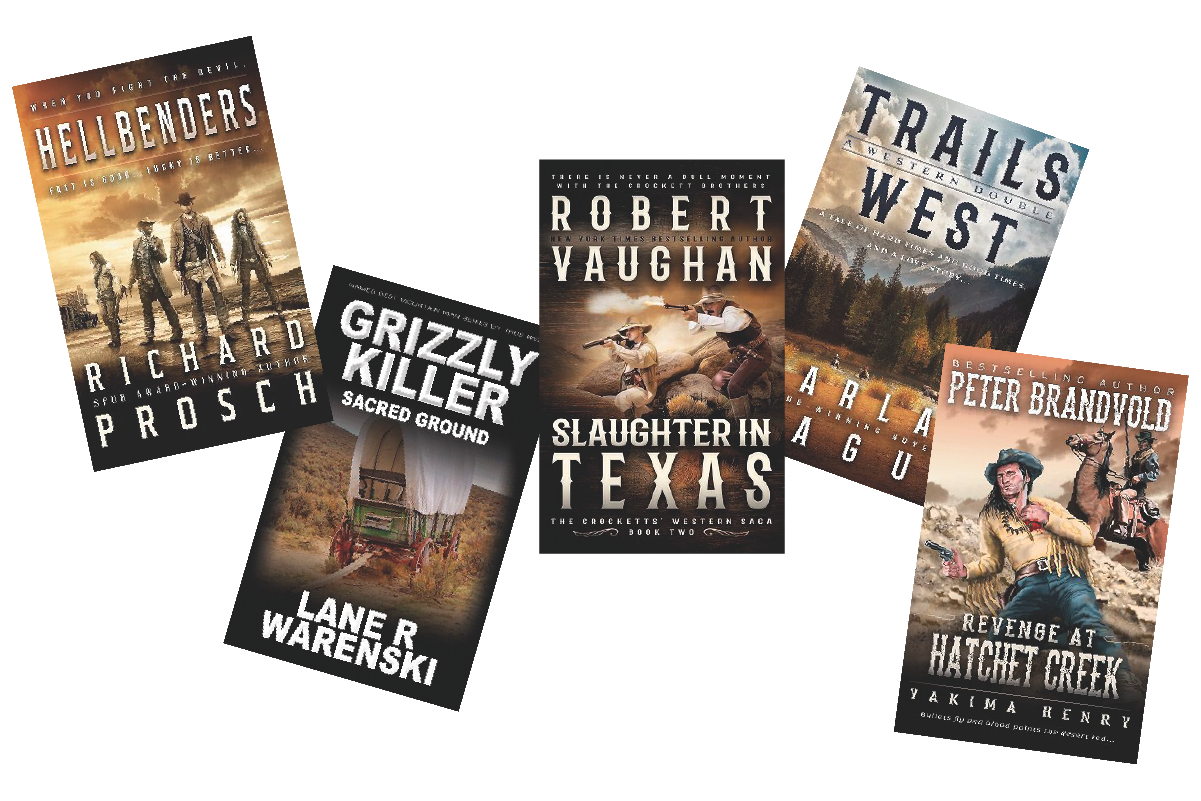 Best Western Fiction Press

 
Wolfpack Publishing, Las Vegas, NV
In less than 10 years, Wolfpack Publishing has positioned itself in the forefront of Western fiction publishing with a hybrid combination of new authors, fan-favorite writers and backlists, all published in a hybrid model of e-books and trade paperbacks. The Las Vegas-based imprint was founded by veteran author Larry Martin and marketing expert Mike Bray, and the Western genre accounts for more than 60 percent of its catalog. According to Bray, "2021 was another big year for Wolfpack. In addition to recognition from True West, Wolfpack made Publishers Weekly's list of fastest growing publishers and the Inc. 5000 list of fastest growing private companies in the U.S. Wolfpack author Preston Lewis won Gold and Silver Will Rogers Medallions. A few of the new Western authors to join the Wolfpack stable include, James Reasoner, W. Michael and Kathleen Gear, Harlan Hague, Win Blevins, Gordon D. Shirreffs, Don Coldsmith, Nelson Nye and Jack Ballas."  
WolfpackPublishing.com
Readers' Choice: TIE: Pinnacle Books, New York, NY / Five Star Books, Watertown, ME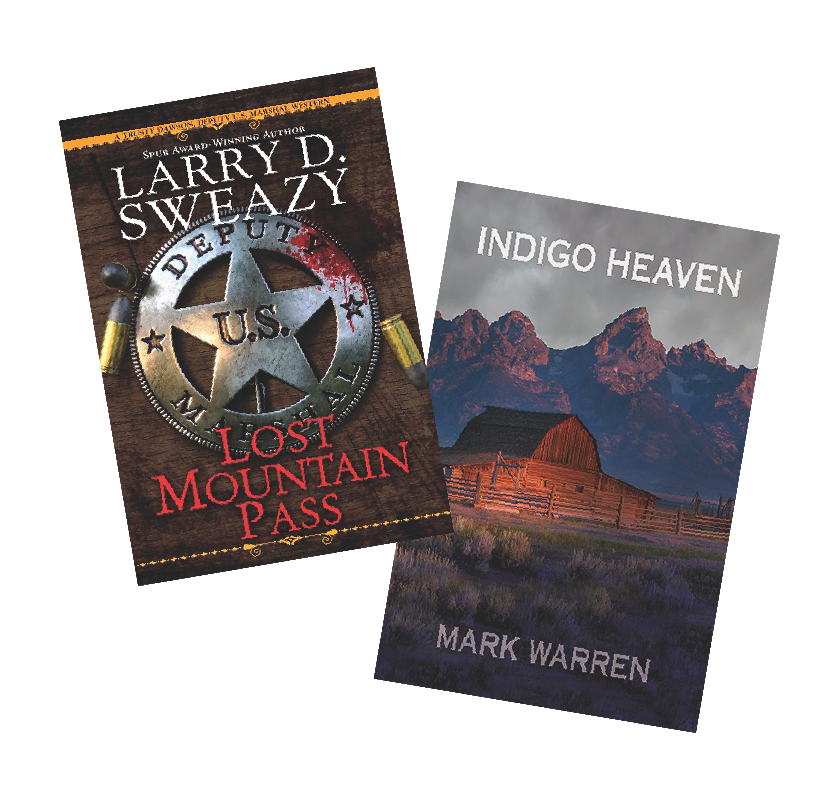 WESTERN HISTORY PUBLISHING

 
What is the future of Western history publishing, especially for 19th-century history and biography? 
The future is difficult to quantify. 
The major university publishers have definitely reduced their annual titles in the genres. 
The good news is that TwoDot, Arcadia/HistoryPress, Farcountry, Caxton Press, Montana Historical Society, South Dakota Historical Society, Mountain Press and Sunbelt Publications continue to regularly publish Old West history. 
Want to stay up on trends and changes in academic publishing? Subscribe to university catalogs to take the pulse on trends in the publishing of these genres.
Looking back at 2021, the commercial publishers of Western history, especially TwoDot and Arcadia/HistoryPress, led all competitors, and we must be mindful that if these two imprints wane, there will be a large void left in the marketplace for aficionados of the Old West.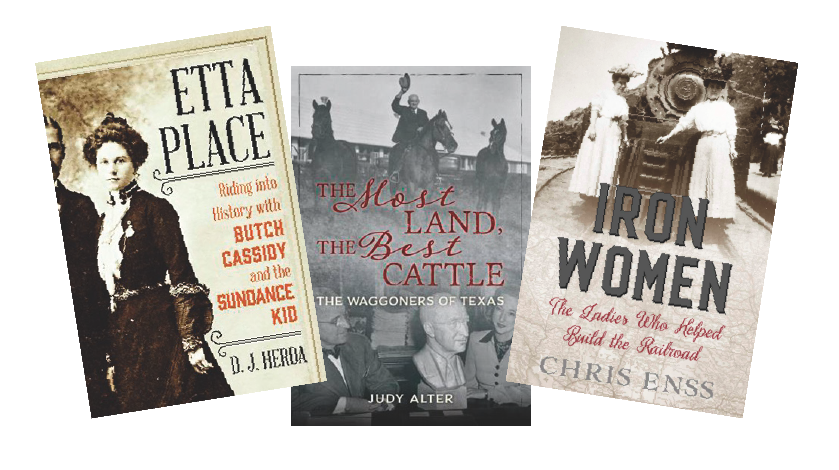 BEST WESTERN HISTORY BOOK PUBLISHER 
TwoDot, Lanham, MD
In the shifting sands of Western history publishing, readers can count on fewer and fewer titles of Old West history from major New York publishers. TwoDot, a Globe Pequot imprint under the umbrella of Rowman & Littlefield, has emerged as the go-to popular press for Western history authors in recent years, and it appears it will be that way in 2022.
TwoDotBooks.com 
Readers' Choice: TIE: Arcadia / The History Press, SC  / Farcountry Press, Helena, MT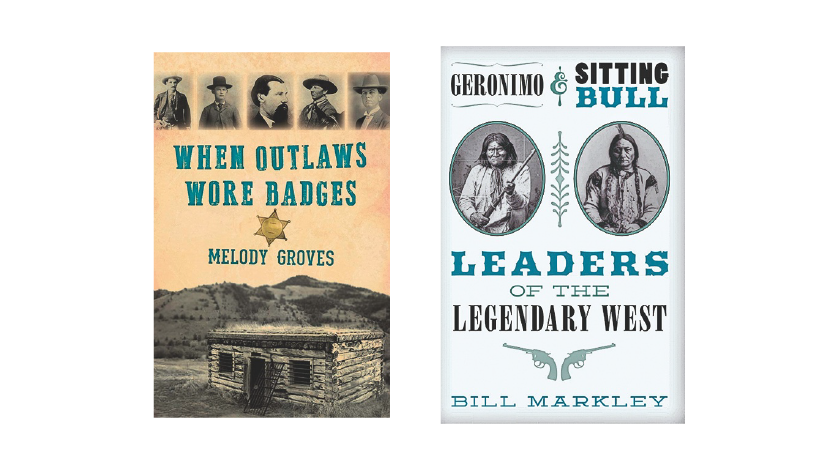 BEST UNIVERSITY PRESS
University of Oklahoma Press, Norman, OK
The University of Oklahoma Press has been a leader in 19th-century Western history since 1929. In the past few years, the press has given more and more emphasis to its 20th- and 21st-century Western titles, but in 2021 they were still the leader in publishing classic 19th-century Western history. Oklahoma has strong competition from Nebraska and the Texas Book Consort-ium, which includes the University of North Texas and Texas A&M Press, but currently they are the standard bearer for the genre. We hope that this does not change in 2022, as it will not bode well for 19th-century Western historians. 
OKHistory.org
Readers' Choice: TIE: The University of Nebraska Press / The University of North Texas Press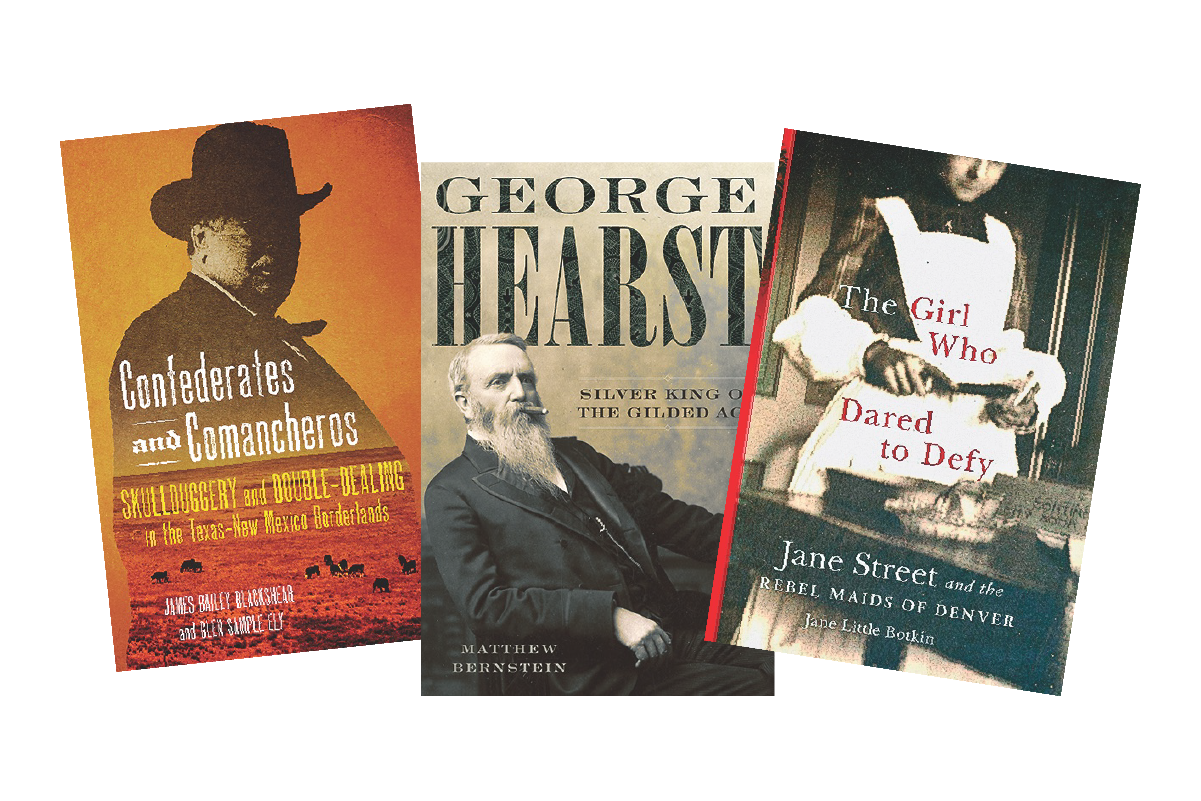 BOOKSELLING

 
Do you love a good new and used bookstore? When you travel across the West (or the world, for that matter) are you always drawn to the local bookshop for tips on the town you are visiting and its out-of-the-way historic sites and the area's best restaurants and inns? If so, don't stop doing that, and make a point of supporting local bookstores wherever you live and travel.
As a former employee of Dutton's Bookstore in North Hollywood, California, I can tell you that there remains a community void across Los Angeles where Dutton's shops once welcomed bibliophiles. This is true across the West where many of our favorite little booksellers once operated. In my travels in 2021, the best little, out-of-the-way bookstore I visited and recommend is proprietor Michael Sykes' Floating Island Books in Cedarville, California. Across the street from the Hungry Hearth (well worth stopping in for a homestyle meal), the store is in a historic building at the four-way-stop crossroads of State Highway 299 and Modoc County Road 1.
If my love of books means I will drive out of my way in search of a good bookshop experience, I am guilty as charged. My recommendation to all our readers is to continue to shop books in person as well as online because many of the proprietors of old and new books and collectibles keep their lights on with sales through ABE Books, Amazon, eBay and their own portals. The fact that your purchase was made online or even over the phone, does not diminish your support and love of local bookshops. But just remember: the local stores are where you will meet the authors, mingle at book signings and meet like-minded readers and book collectors.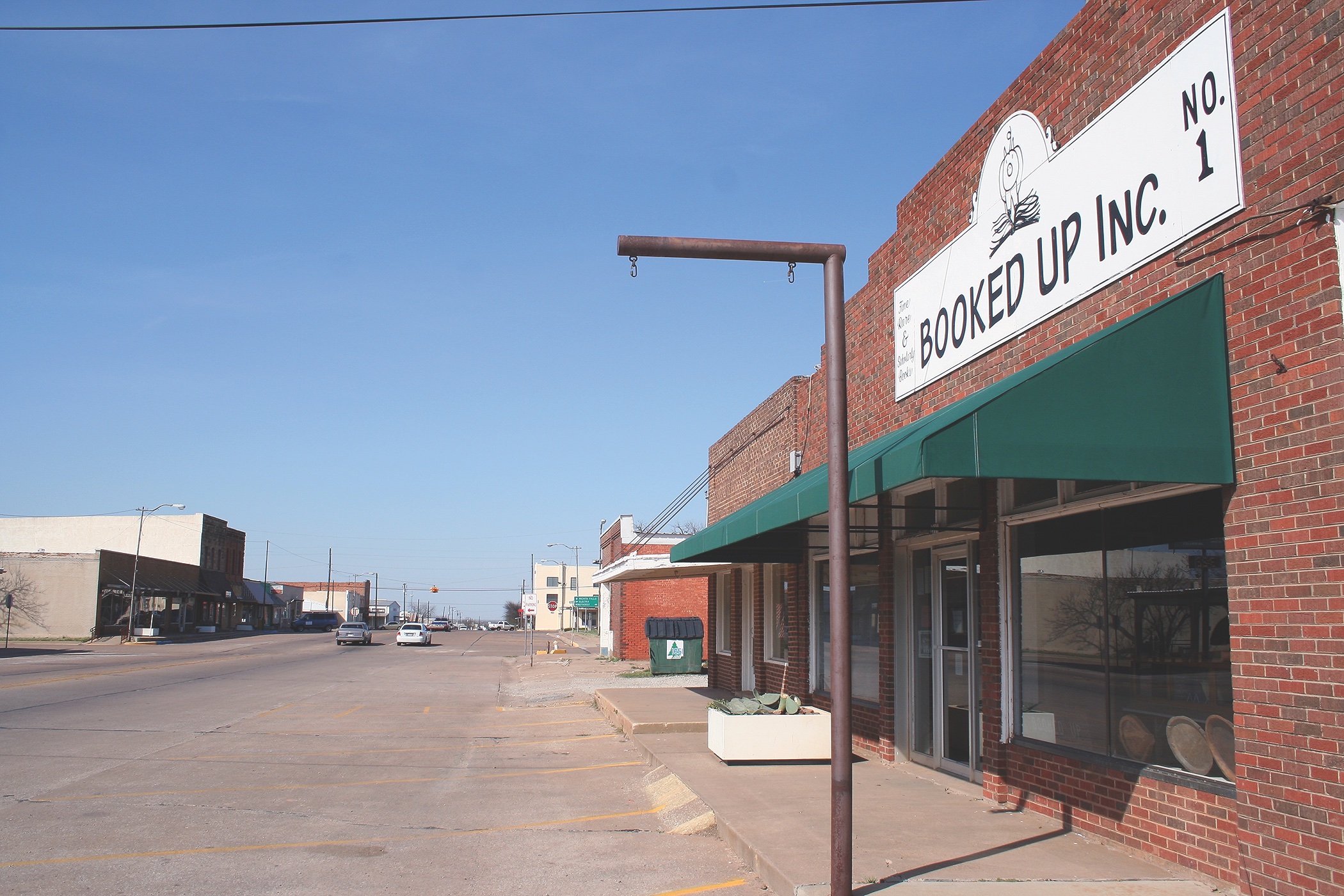 BEST WESTERN HISTORY BOOKSTORE

 
Booked Up, Archer City, TX
Founded by the late Larry McMurtry, Booked Up is the cornerstone of commerce in his hometown of Archer City. A bookman before a Pulitzer Prize-winner, McMurtry loved books, and his passion is displayed on every shelf at Booked Up. For anyone who loves books and the West, a pilgrimage to Booked Up should be a bucket-list activity just to experience the beauty of 150,000 to 200,000 books under one roof.
BookedUpAC.com
Readers' Choice: TIE: Cactus Book Shop, San Angelo, TX / Hooked on Books, Colorado Springs, CO
Rough Drafts
As True West's book review editor, I am the fortunate recipient of hundreds of books and notices of new publications annually. 
I applaud the Old West historians and novelists who remain determined to publish their latest research and novels by whatever publishing medium they choose. My hope is that in 2022 and beyond we will enjoy a renaissance in 19th-century Western American history and novel writing.
Here are 10 books I received this year—in addition to the titles specifically mentioned in Best of the West categories—that I believe represent the spirit of Western writing today and I hope to see more of in 2022. 
Blood and Gold: The Legend of Joaquin Murrietta by Jeffrey J. Mariotte and Peter Murieta (Sundown Press)
The Ghost Rifle by Max McCoy (Pinnacle)
Hellbenders: A Traditional Western Novel
by Richard Prosch (Wolfpack)
John B. Denton: The Bigger-Than-Life Story of the Fighting Parson and Texas Ranger
by Mike Cochran (University of North Texas Press)
Rio Bonito: Three Rivers Trilogy-Book Two
by Preston Lewis (FiveStar)
Standoff at High Noon: Another Battle Over the Truth in the Mythic Wild West
by Bill Markley and Kellen Cutsforth (TwoDot)
Time in the Wilderness: The Formative Years of John "Black Jack" Pershing in the American West by Tim McNeese (Potomac Books) 
The True Story of Notorious Arizona Outlaw Augustine Chacon
by David Grasse (The History Press)
War on the Border: Villa, Pershing, the Texas Rangers, and an American Invasion
by Jeff Guinn (Simon & Schuster)
When Outlaws Wore Badges
by Melody Groves (TwoDot)