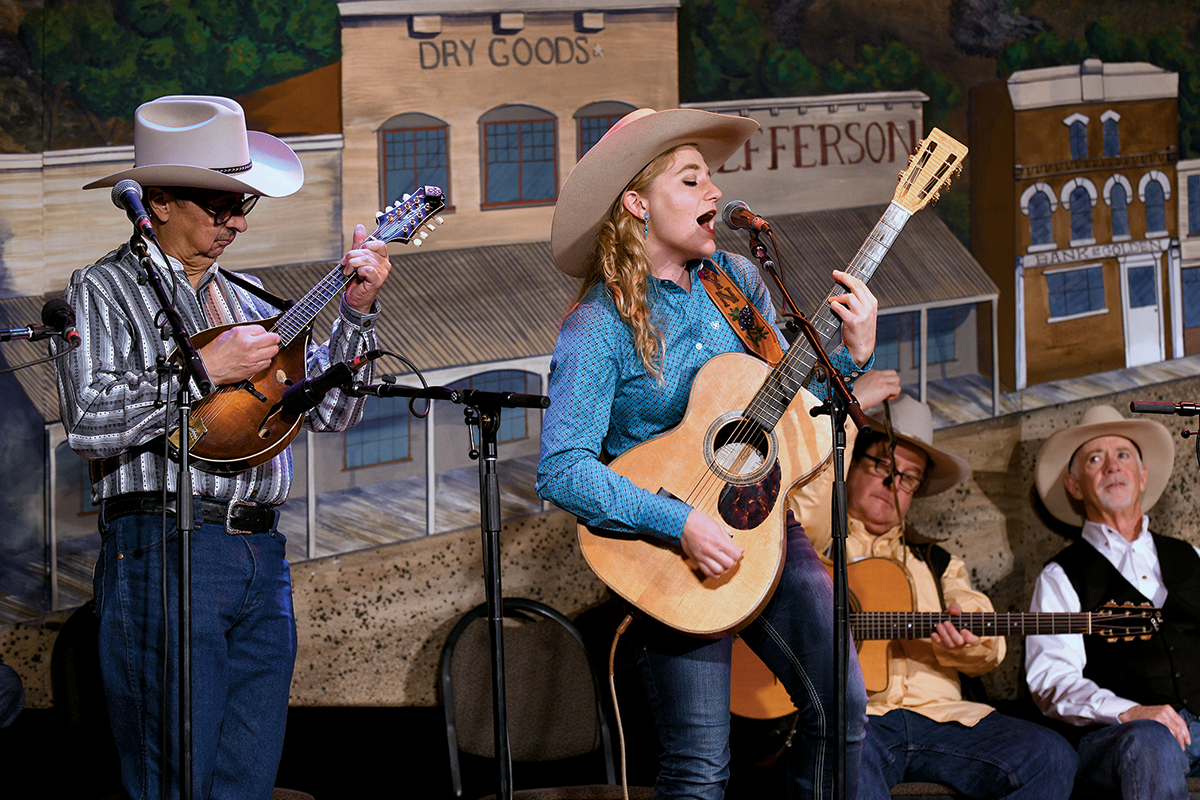 Colorado Cowboy Poetry Gathering
Golden, CO, January 15-15: Experience cowboy poetry performances by Dave Stamey, Terry Nash, Andy Nelson,
Eli Barsi, Susi Knight, Terri Nash and much more.
720-213-6446 • ColoradoCowboyGathering.com
AUCTIONS
Brian Lebel's Old West Auction & Sale
Mesa, AZ, January 21-23: A dealers show and sale, along with an exciting, live Saturday night auction, this event showcases the best authentic cowboy, Indian and Western art, antiques and artifacts available for sale. This event is known worldwide as the premiere show and auction in the Western Americana collecting industry.  
480-779-9378 • OldWestEvents.com
FAIRS
Montana Winter Fair
Lewistown, MT, January 27-30: The Montana Winter Fair celebrates 77 years of promoting Montana agriculture and an enviable Western way of life. 
406-538-2200 • MontanaWinterFair.com
Living History Fair
Watertown, SD, January 28-29: See live demonstrations and actors recreating how our ancestors lived, worked and played.
605-753-0282 • VisitWatertownSD.com
HERITAGE RAILROADS
The Polar Express Train Ride
Durango, CO, through January 1, 2022: All ages can experience the warmth and fun of the Christmas season on a special steam train trip to the North Pole.
888-827-4607 • DurangoTrain.com
Santa's North Pole Adventure
Georgetown, CO, through January 5: Santa Claus passes out presents and goodies to the little ones. Join Santa and his helpers aboard decorated, enclosed, heated coaches throughout the holiday season.
888-456-6777 • GeorgetownLoopRR.com
RODEOS
Cowboys of Color Rodeo
Fort Worth, TX, January 17: Held since 1995, this rodeo brings together cowboys from diverse cultures to celebrate their Western heritage.
817-922-9999 • CowboysOfColor.org
American Finals Rodeo
Tulsa, OK, January 21-23: Watch the top 15 cowboys and cowgirls compete in a variety of Western events. While there, be sure to check out the event's free Western trade show.
918-456-9814 • ACRARodeo.com
STOCK SHOWS & RODEOS
National Western Stock Show
Denver, CO, January 8-23: Since 1906, this show has hosted livestock and horse sales and seminars, plus rodeo events, at National Western Complex.
303-296-6977 • NationalWestern.com
Fort Worth Stock Show & Rodeo
Fort Worth, TX, January 14-February 5: Held since 1896, Fort Worth's exposition livestock show and rodeo attracts cowboys to its auctions, livestock and horse shows, rodeos and concerts.
817-877-2400 • FWSSR.com
TWMag.com:
View Western events on our website.