Samuel K. Dolan returns to the border with Hell Paso, plus new biographies of Wild Bill Hickok and Montanan Sarah Bickford, a history of Texas in the Civil War and a Lone Star romance.
In the history of the American West, certain cities receive more than their fair share of attention from historians, novelists and filmmakers, including Deadwood, South Dakota; Dodge City, Kansas; Lincoln, New Mexico; and Tombstone, Arizona. One Western city that should be on that short list is El Paso, Texas, but for many reasons beyond my own unverified opinions, the border city once considered one of the most notorious and dangerous in the West, has been overlooked in recent years (at least by film and television producers as a dramatic Old West location).
El Paso won't be overlooked any longer, thanks to Samuel K. Dolan's latest book, Hell Paso: Life and Death in the Old West's Most Dangerous Town (TwoDot, $29.99). As the Montana-based author states in his introduction, "While El Paso was no stranger to lawlessness before the coming of the steel rails, it was during the years that immediately followed the first locomotives in the city when El Paso became what historian Charles L. Sonnichsen later referred to as a 'Six- Shooter Capital.'"
Dolan, an award-winning television documentary filmmaker, has returned to his favorite border town, the subject of his first TwoDot book, Cowboys and Gangsters: Stories of an Untamed Southwest (2016), but this time has produced a volume that historians and scholars will turn to for many years as the definitive law-and-order history of El Paso from 1880 to 1910. As a writer who has spent many years writing documentary history television, Dolan knows how to tell a good story while backing it up with solid research, great character development and surprising, little-known stories. In addition, Dolan has produced a great road map for Texas-Chihuahua border scholars with his highly detailed bibliographical endnotes and the list of research institutions he gratefully acknowledged for assisting him in his research.
In the closing chapters of the highly illustrated urban biography, Dolan came to his conclusions about the heroic lawmen who had dedicated themselves to law and order in El Paso. I was left wanting to know more about the city's history after 1910. I am sure once you have read Hell Paso, you will be just as hopeful as I am that Dolan will continue his interest in El Paso with a follow-up volume on the history of the border city during the Mexican Revolution.
—Stuart Rosebrook
The Real and Imagined Wild Bill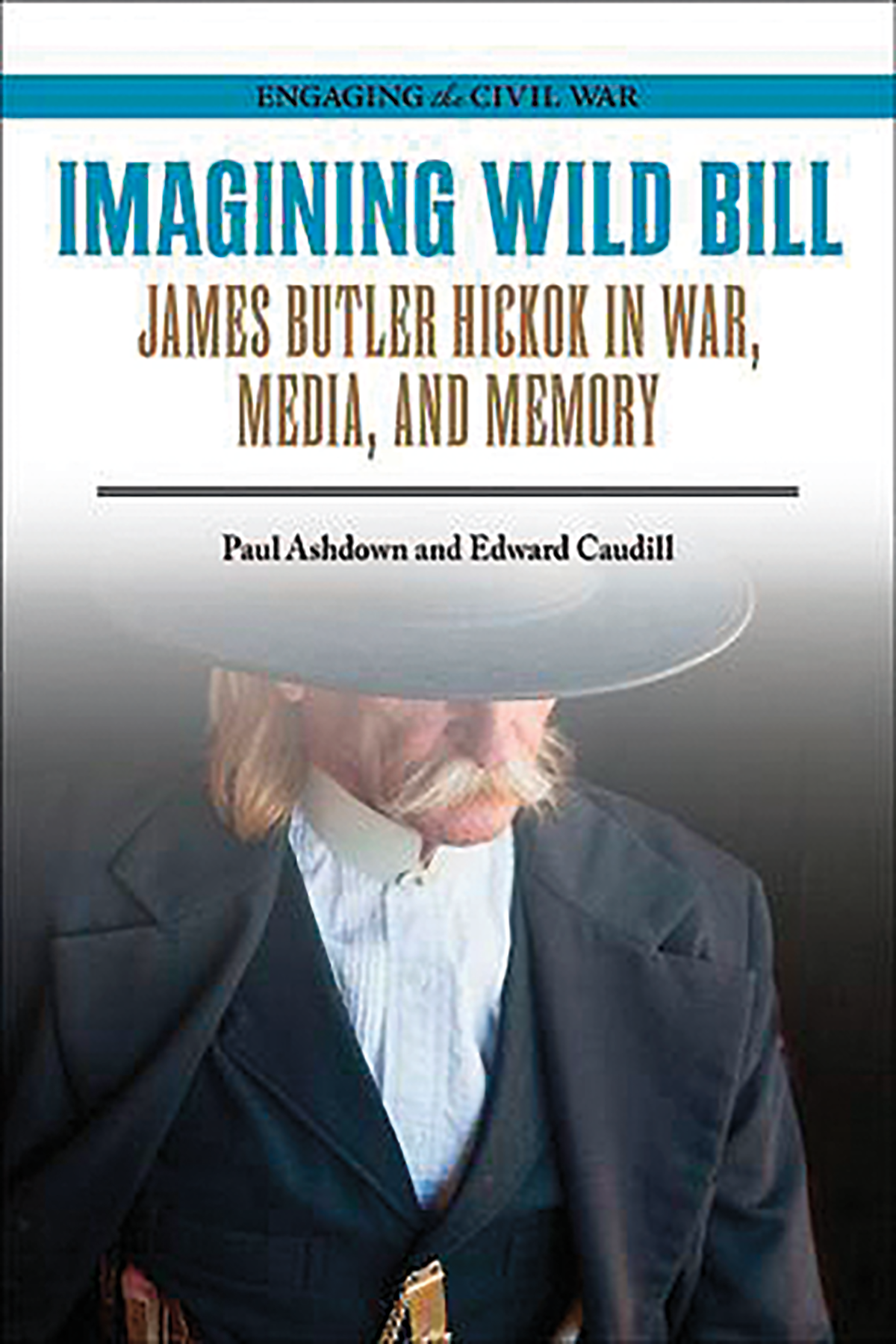 Imagining Wild Bill: James Butler Hickok in War, Media, and Memory by Paul Ashdown and Edward Caudill (Southern Illinois University Press, $26.50) takes a fresh look at the gunman by examining his myth and the myth-making processes which helped create a legend. Authors Paul Ashdown and Edward Caudill carefully unpack the Hickok legend and examine it piece by piece. The authors explain that to spotlight these legends, they considered the works of film, literary and popular scholars. Additionally, they have assessed the multi- tude of Hickok-inspired movies, television and radio dramas created over the decades. However, the authors also acknowledge the collective memories of those living during the Civil War. Imagining Wild Bill is a readable and important assessment of Hickok as well as the myth and memory of gunmen of the West.
—Erik J. Wright, author of Phil Foote: Lawman, Outlaw, Hell-Raiser
The War for Confederate Texas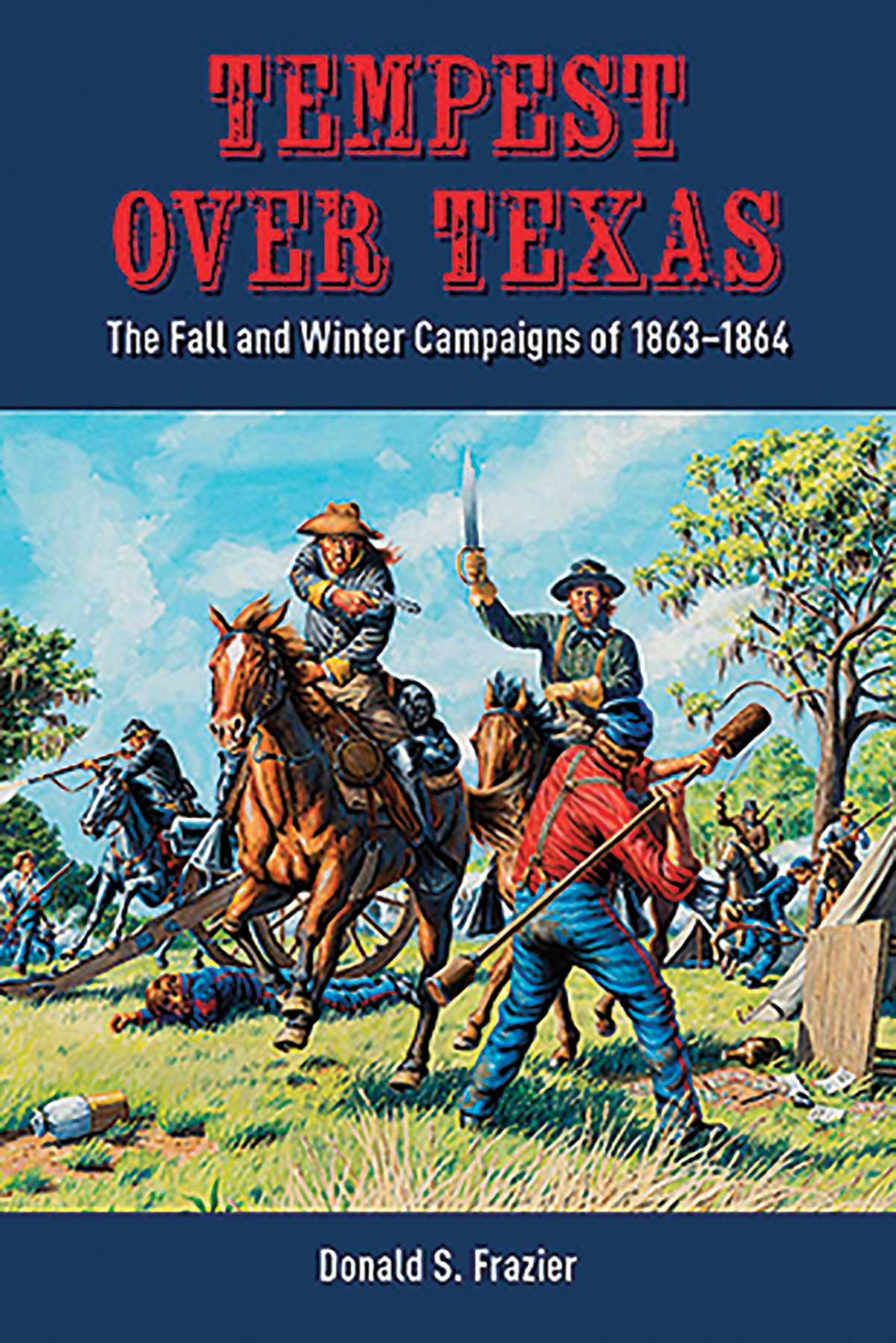 Why did France, Spain, England and Mexico all have an interest in America's Civil War? How did mustering freed slaves into the ranks of the Union Army become a moral issue? Why did moving cotton bales past Union blockades become a paramount concern for European markets? These are several questions explored by historian Donald S. Frazier in his Tempest Over Texas: The Fall and Winter Campaigns of 1863-1864 (State House Press, $39.95).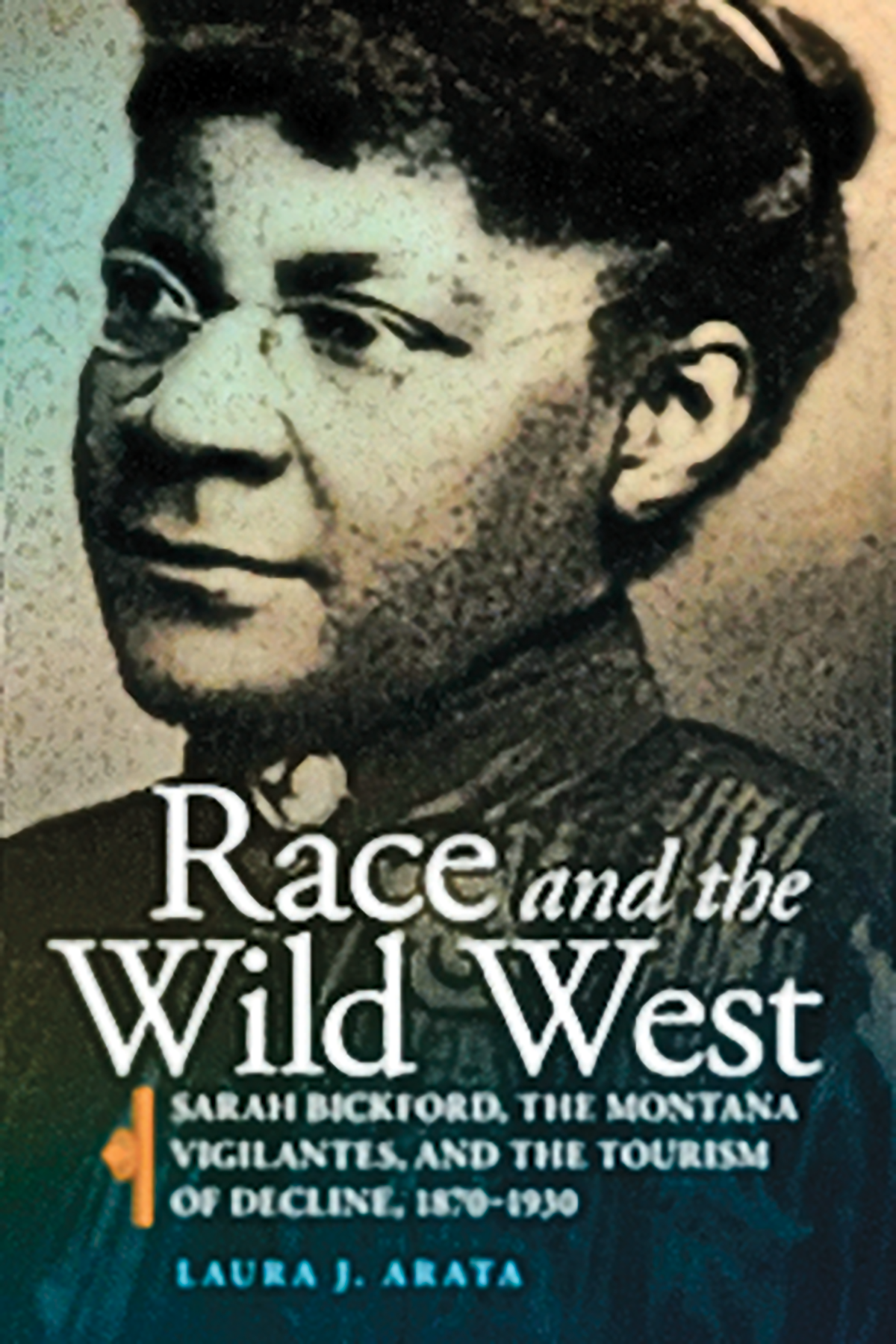 Lincoln had good generals, but they often bickered over how best to shorten the war. Some believed Texas should be forgot- ten about; others believed the emphasis should be on the other rebelling states. Civil War historian Frazier weaves these questions in a forceful narrative providing a solid study of this overlooked phase of our history.
—Chuck Parsons, author of Captain L. H. McNelly, Texas Ranger: The Life and Times of a Fighting Man
A Western Heroine
Why shouldn't Sarah Bickford, the subject of Laura J. Arata's biography Race and the Wild West: Sarah Bickford, the Montana Vigilantes, and the Tourism of Decline,1870- 1930 (University of Oklahoma Press, $24.85), be recognized as one of the most remarkable women in Western history? Barely out of her teens, this former slave made her way west and settled in Virginia City, Montana. She divorced her first abusive husband, lost her three children to death, then married another white man and had four more children before his death. She also worked and operated the Virginia City Water Works, becoming a successful businesswoman. Sarah Bickford chose to purchase the building where the notorious Boone Helm and four others were lynched by vigilantes in 1864. The site remains, thanks to this former slave who realized the importance of historic preservation.
—Chuck Parsons, author of Texas Ranger Lee Hall: From the Red River to the Rio Grande
Heartache and Love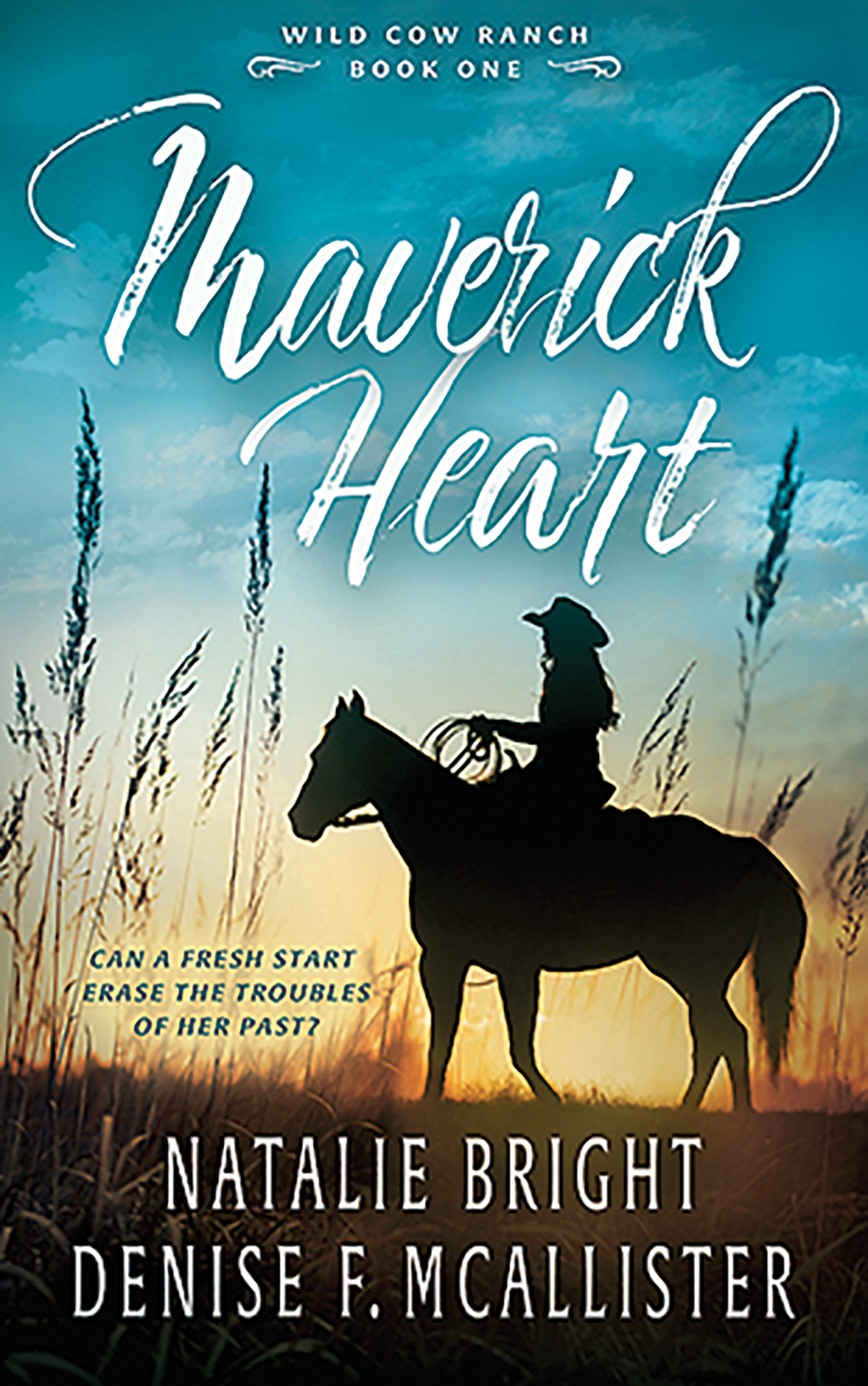 Maverick Heart: Wild Cow Ranch 1 (CKN, $10.99), the charming new novel by Natalie Bright and Denise F. McAllister, takes readers on an action- packed journey from the suburbs of Atlanta, Georgia, to the Texas Panhandle with a host of characters tied to the Wild Cow Ranch and a new owner seeking to find her place on the 22,000-acre spread. Carli Jameson is the co-owner of a struggling horse training business who hopes that winning a prestigious equestrian show will help gain clients. Family secrets are uncovered, loyalties are challenged, and deep hurts exposed. It's a tsunami of heartbreak in a 24-hour period, but Carli has faith in God, and, although she doesn't always understand how He works, she trusts He will see her through. How hearts mend and dreams are realized make Maverick Heart an absolute treasure.
—Chris Enss, author of Iron Women: The Ladies Who Helped Build the Railroad
Rough Drafts
W. Michael and Kathleen O'Neal Gear to Receive the Western Writers of America's Owen Wister Award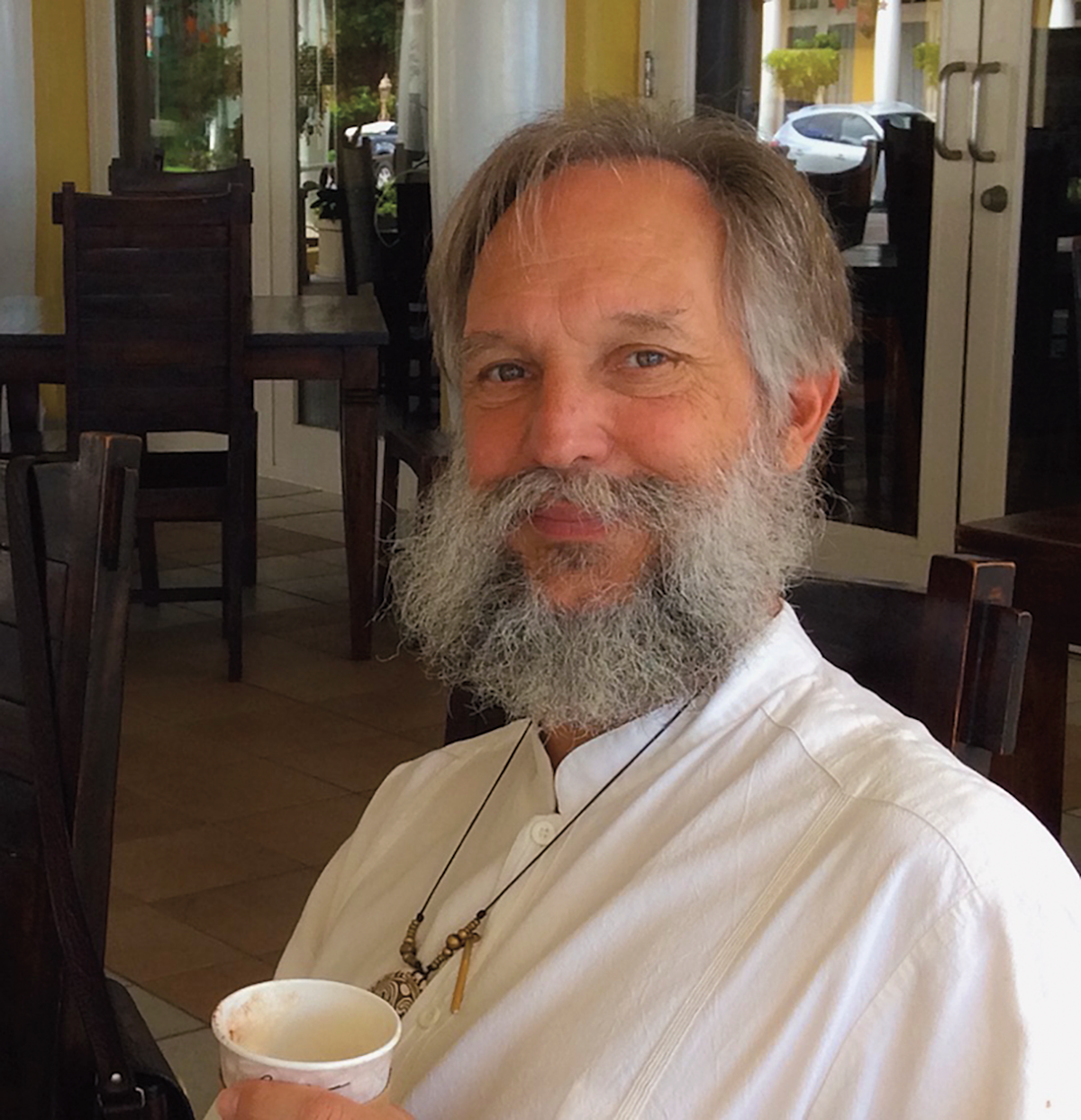 The international best-selling writing team of William Michael and Kathleen O'Neal Gear of Cody, Wyoming, will receive the Western Writers of America's 2021 Owen Wister Award for Lifetime Contributions to Western Literature.
The Gears, who are best known for their prehistory series of books, also will be inducted into the Western Writers Hall of Fame, housed outside the McCracken Research Library at the Buffalo Bill Center of the West in Cody.
The nonprofit guild's highest honor will be presented during its convention June 16-19 in Loveland, Colorado.
The Gears won a Spur Award for their novel People of the Raven in 2005; their People of the Moon and Moon Hunt: People of Cahokia were Spur finalists in 2006 and 2018; and Michael's novel This Scorched Earth was recognized as a Spur finalist in 2019.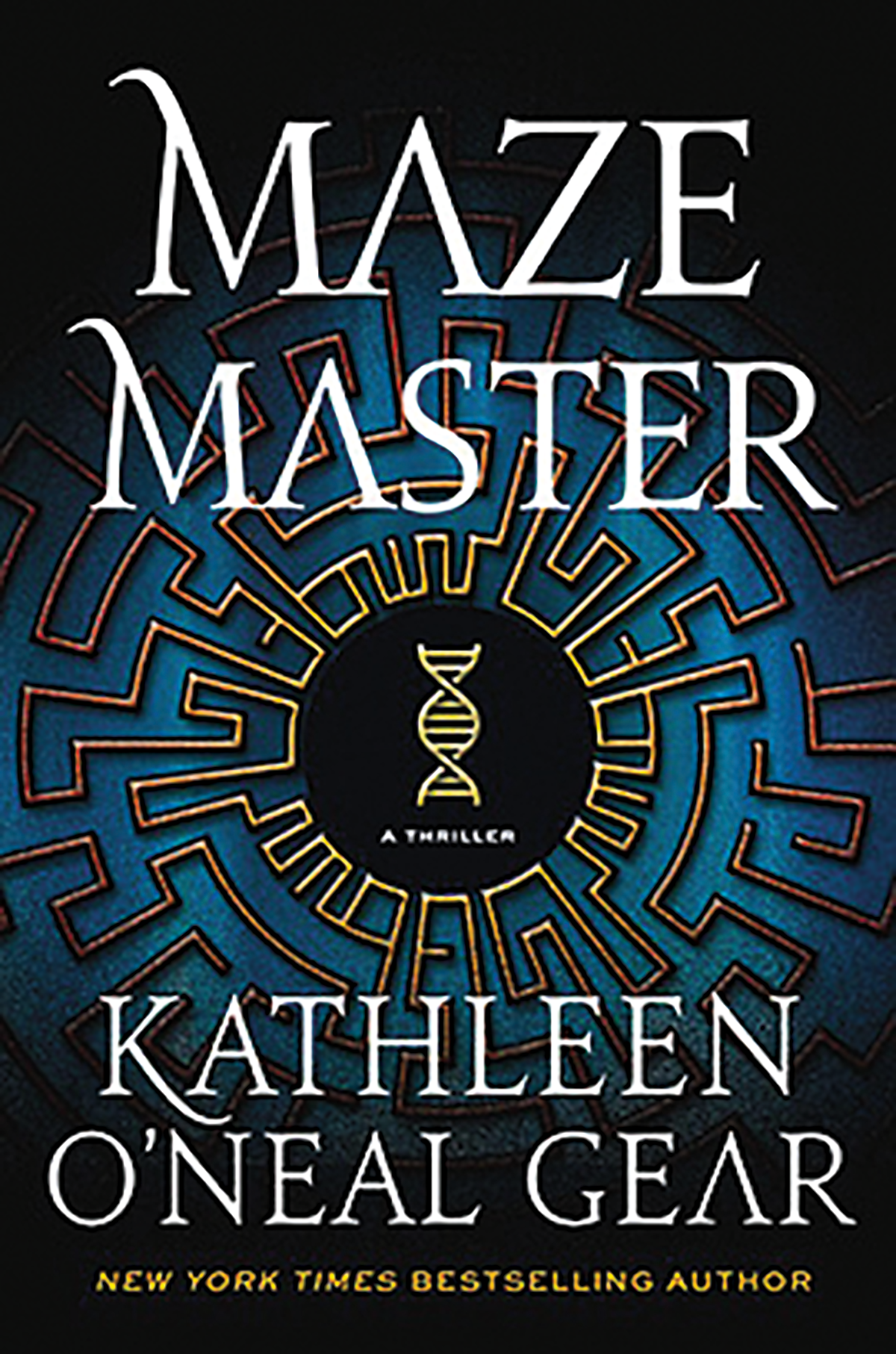 Kathleen O'Neal Gear has over 200 nonfiction publications in the fields of archaeology, history and bison conservation, and has authored or co-authored 47 international bestsellers. She has received numerous awards, both for her writing and for her work as an archaeologist. The U.S. Department of the Interior has twice awarded her a Special Achievement Award for outstanding management of America's cultural resources.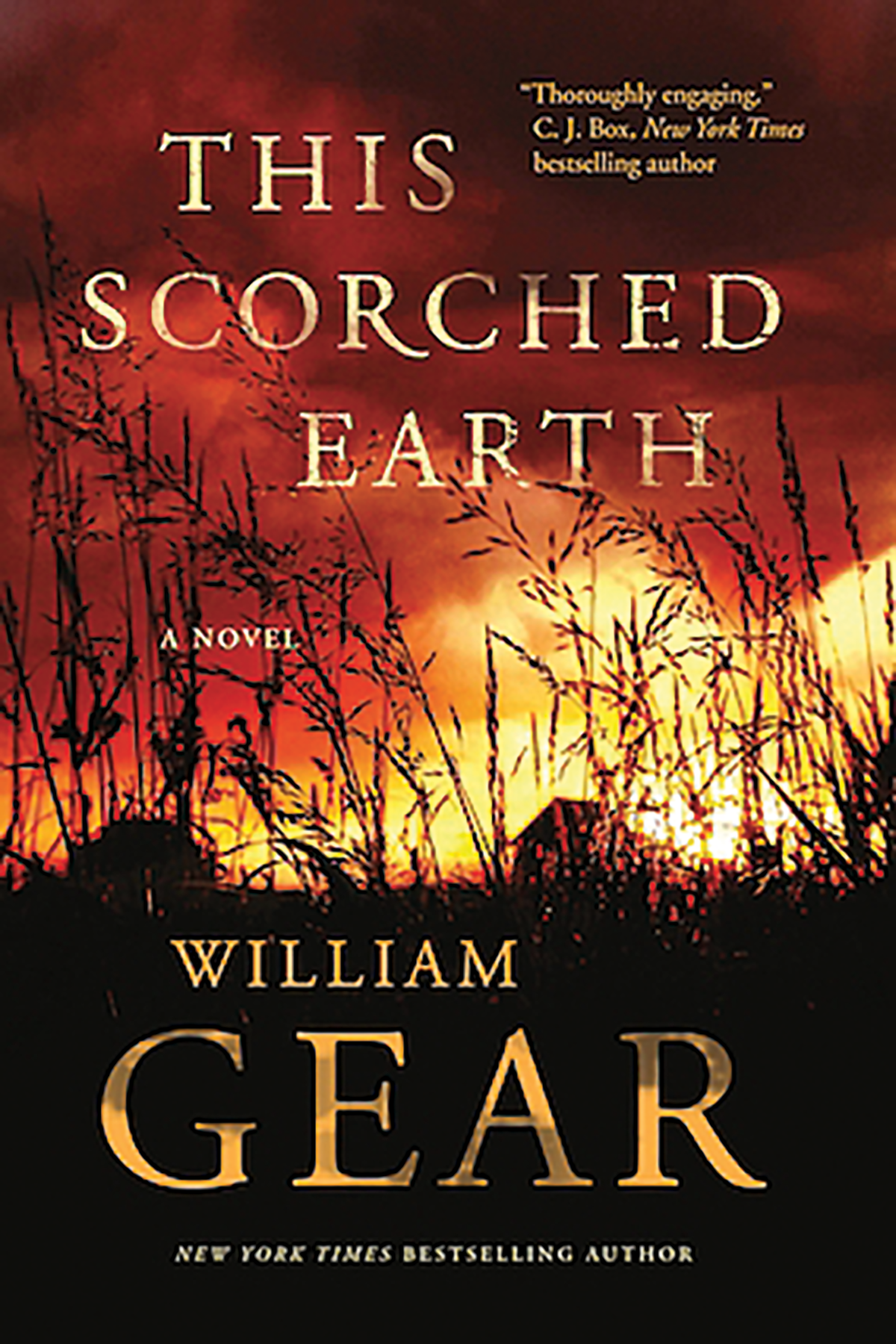 Michael has published, or is in the process of publishing, 20 novels under his own name and authored another 37 with Kathleen. Michael's latest original novel is The Alpha Enigma. He will launch a new series The Wyoming Chronicles in June with the title Dissolution. All of his books deal with aspects of anthropological theory. Their newest jointly written book is People of the Canyons.
—Stuart Rosebrook
An Australian Author Shares his Favorite Books on Down Under's Outlaw History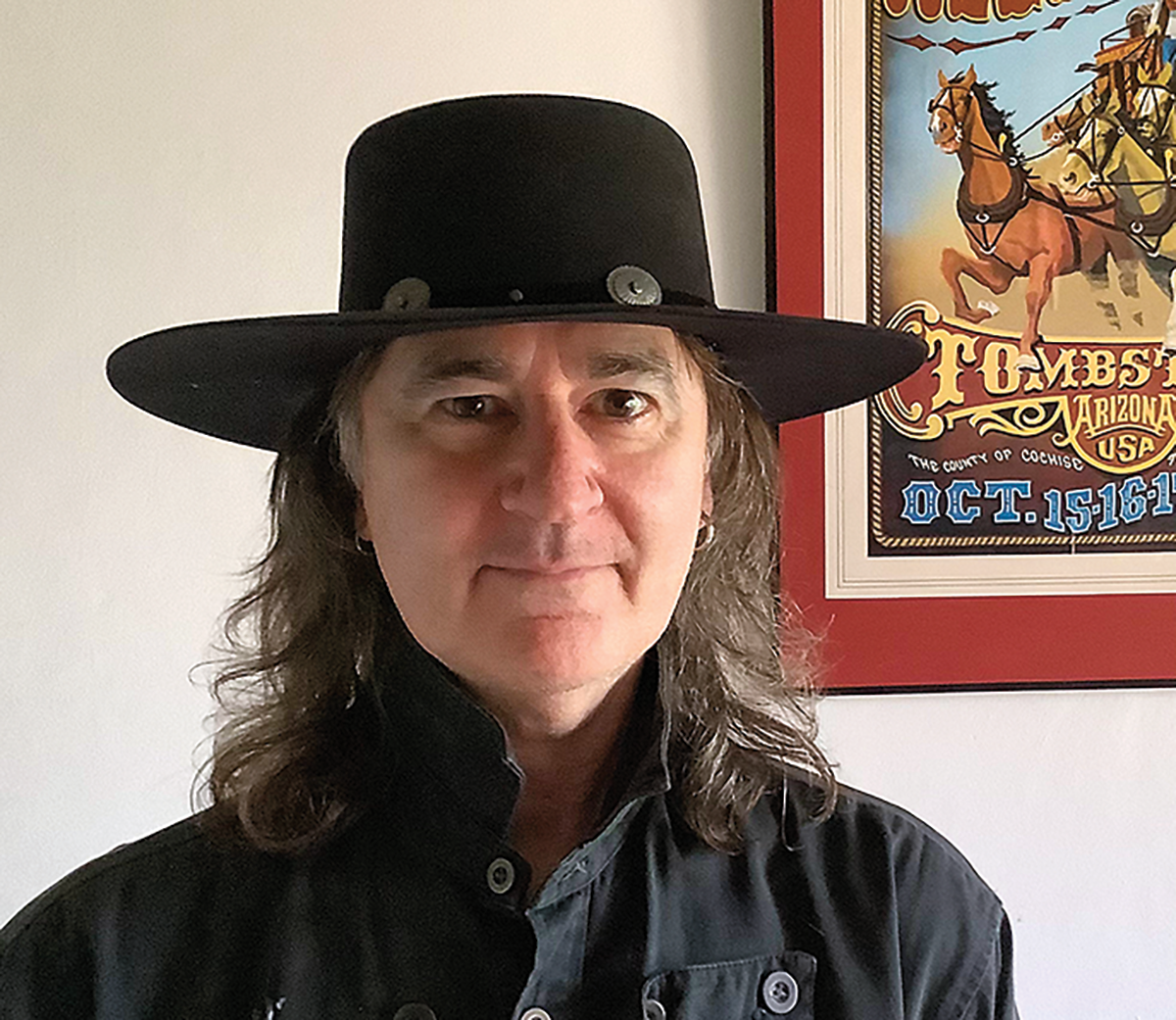 Peter Brand has been writing about the American West for over 20 years and has received two awards from the Wild West History
Association for his work on Wyatt Earp's vendetta posse and his analysis of the killing of Charlie Storms by Luke Short in Tombstone. Here, he recommends five books about Australia's unique outlaw history:
Ned Kelly: A Short Life, by Ian Jones (Hachette Australia): This is the definitive biography of Australia's most infamous outlaw. Thoroughly researched, sourced and footnoted, the book tells the complete story of the iconic iron-clad outlaw whose career culminated in the disastrous Glenrowan siege.
Australian Bushrangers, by Robert Coupe (New Holland Publishers): Coupe covers the story of Australia's brutal convict past that gave rise to many Australian outlaws, known as "bushrangers." This great overview cuts through much of the myth.
Captain Thunderbolt and His Lady, by Carol Baxter (Allen and Unwin): This biography tells the story of notorious horse-thief Fred Ward, who christened himself "Captain Thunderbolt" and was noted for a daring escape and a relatively lengthy life of crime. The well-written factual story is woven into a free-flowing narrative.
Moonlite, by Garry Linnell (Penguin Australia): This is a fresh look at the adventurous and tragic life of Irishman George Scott, who came to Australia after fighting in a New Zealand militia. Scott went on to become an outlaw known as "Captain Moonlite." It's a particularly fascinating tale of strange relationships and an educated man's descent into crime.
The Last Bushrangers, by Mike Munro (Harper Collins): An experienced Australian crime reporter was shocked to find he was directly related to the murderous Kenniff brothers. Munro writes of his own research odyssey and the detailed history and demise of the Kenniff bushranger gang.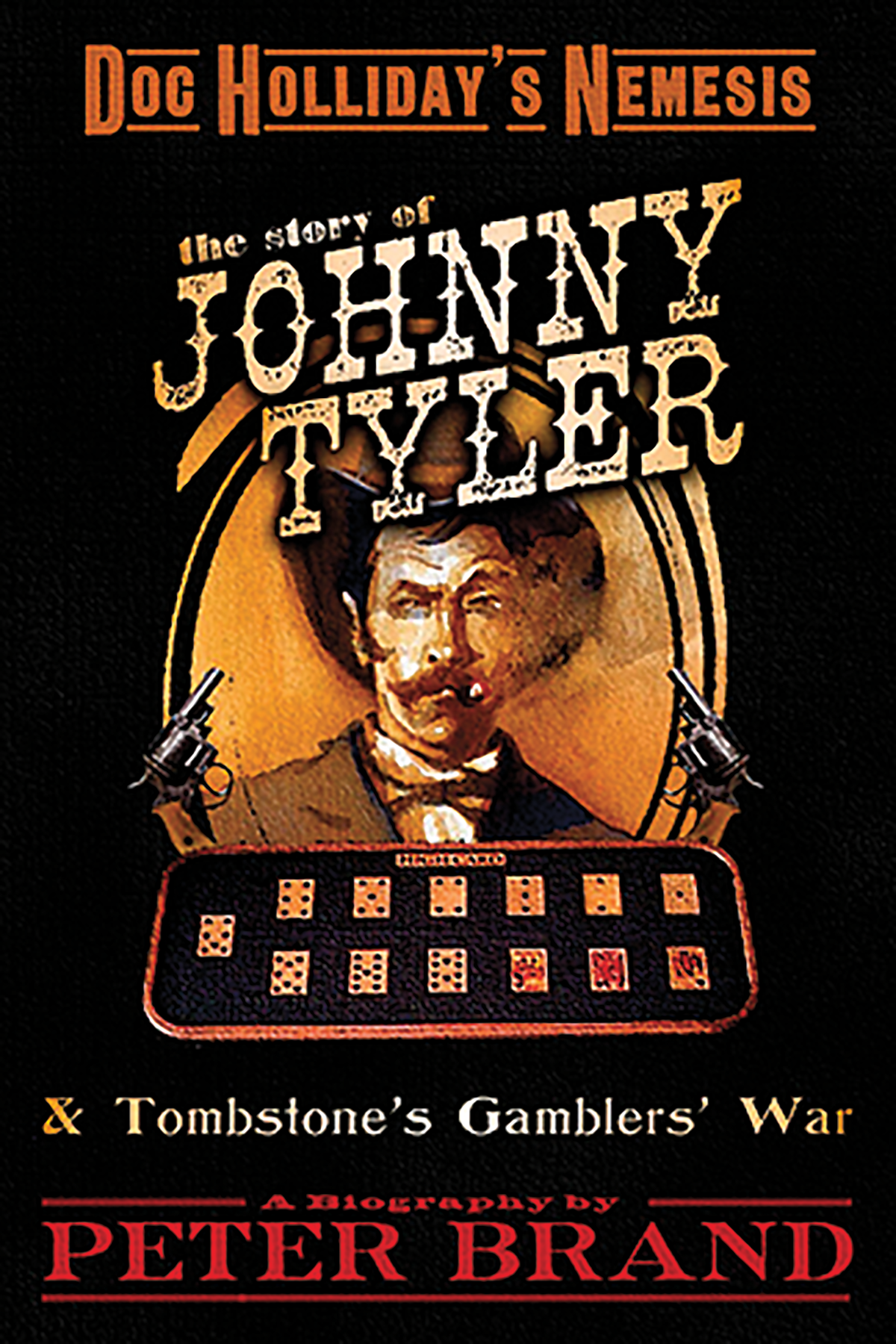 Hot Reads, Blue Highways and Honky-Tonk Heroes
Good books, great music and an old Western road map are all you need to inspire your next Western adventure.
Dreaming of the open road? Snowed in? Singing the blues? Stir-crazy?
If you answered "yes" to all four or even just one of them, you know it is time to get out of the house and hit the road, even if just for a daytrip. Break out your map, find the slow road—the blue highway—with lots of stops and small towns along the way. Discover new places, enjoy your old favorites, U-turn for photo ops, take a walk in the woods and, most important, don't forget great music on the car stereo to get you there.
So where do you start? I always turn to my favorite road atlas and my collection of travel books. For years I
have enjoyed Mountain Press's "Roadside History" series, starting with Marshall Trimble's Roadside History of Arizona, a beloved volume in my travel library. For my recent road trip to Seattle from Prescott Valley, I added two new books, Richard Moreno's Roadside History of Nevada (Mountain Press, 2000) and Katrina Emery's Oregon Trail Road Trip (Moon, 2020). I also brought my well-worn third edition of the True West Ultimate Historic Travel Guide, which at the time I was editing for the fourth edition, just published and now available at TrueWestMagazine.com.
By the way, well worth collecting are Mountain Press's 14 Roadside History books, including volumes on Colorado, Nebraska and Wyoming by our own Candy Moulton, my friend Stan "Tex" Banash's volume on his home state of Illinois and the late Leon C. Metz's Roadside History of Texas, a true classic. Speaking of the highly regarded Western historian Metz, if you have a road trip planned to New Mexico and west Texas, pick up a copy of Pat Garrett: The Story of a Western Lawman. Combine Metz's biography with Bob Boze Bell's latest, The Illustrated Life and Times of Billy the Kid: The Final Word, to inspire a road trip to Lincoln County and El Paso in search of Garrett, Billy the Kid, John Tunstall and the Lincoln County Regulators.
After you have your maps and travel books organized for your trip, don't forget your honky-tonk hero CDs to enjoy while driving and a good stack of Western novels or history books to enjoy at the end of the day. But, if you are a bonafide True West maniac, you might not be able to wait until the end of the day to enjoy some Western history, so plan ahead and download some audiobooks (or books on CD) to listen to along the way. Many of the big Western publishers, including the University of Oklahoma and Kensington, have their latest books available through Audible Audiobooks. One audiobook that just came across my desk is Bobby Bridger's Buffalo Bill and Sitting Bull: Inventing the Wild West. The award-winning 2002 book is narrated by the author and is well-worth revisiting at home or on the road.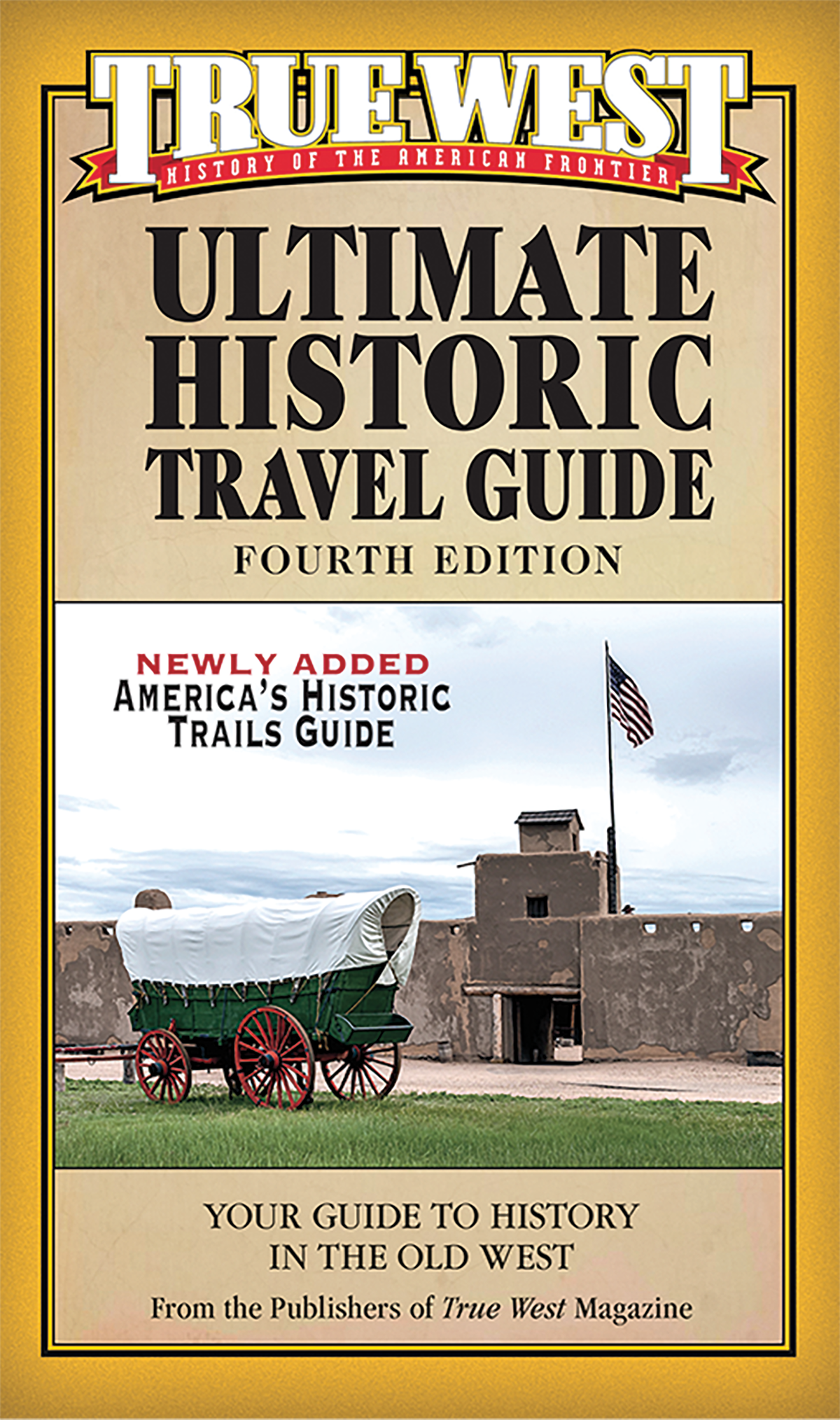 My current favorite road trip CD is Ian Tyson's Live at Longview, a classic from 2000 that just gets better every time I play it. I also never leave home without a handful of honky-tonk here CDs by Johnny Cash, Willie Nelson, Waylon Jennings and Merle Haggard. And for my most recent road trip with my daughter, we added The Beatles 1. We sang along with John, Paul, George, and Ringo for hundreds of miles in between trying to learn conversational Italian.
What Italian did we learn? Well the three most important words to remember while enjoying a road trip across the West: per favore, grazie and prego.