After exploring the natural beauty and history of the Southwestern deserts, retreat to a historic oasis in Death Valley for fine dining and renewal.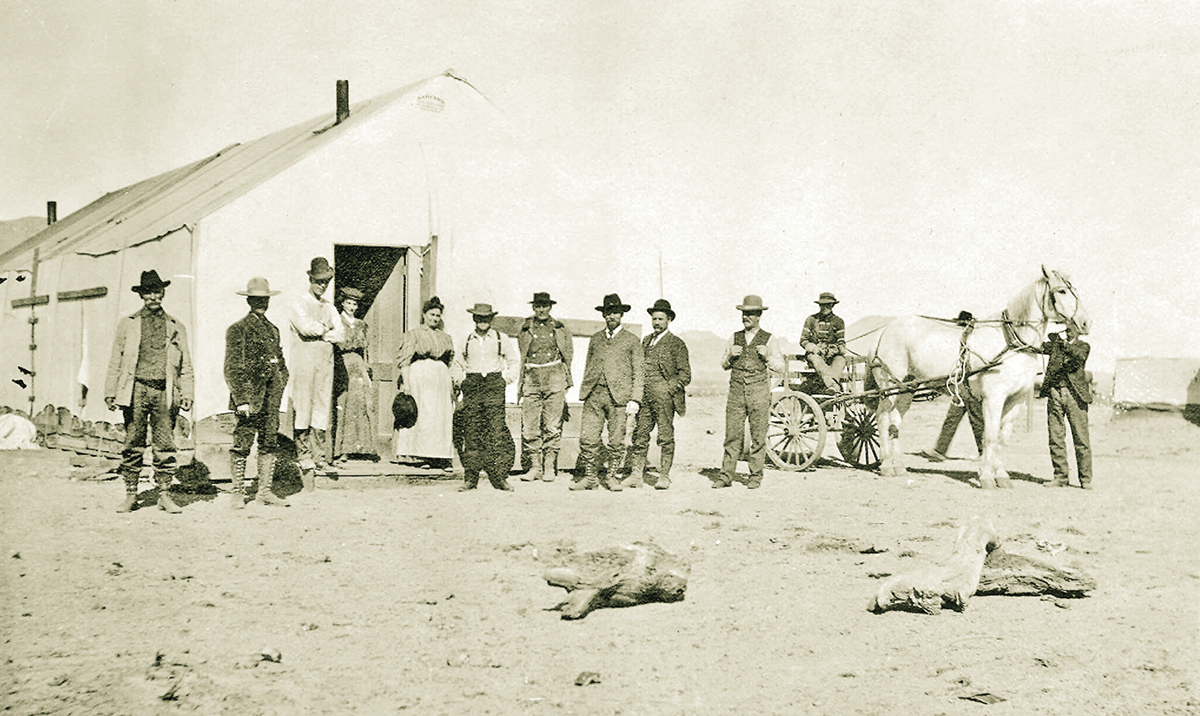 Emigrants, explorers and miners all traversed the desert frontier and crossed some of the roughest terrain they'd ever seen. Some experienced it in wagons, others in stage coaches, on horseback and later by trains. Many traveled the Santa Fe Trail and were able to stop at Fort Union, where they obtained groceries, dishes, clothes, hardware and more at the Post Traders' Store. Just past Raton, New Mexico, the three-story Clifton House offered amenities like food, water and supplies. Further along the trail they found the towns of Las Vegas and Santa Fe, New Mexico, which offered places to rest and eat.
Those two towns flourished and some30 years later became home to hotels and restaurants. Railroad passengers heading west could stop in Las Vegas at the Plaza Hotel, which opened in 1882. It was known as "The Belle of the Southwest" and offered travelers a respite from the heat. The hotel's first menu included cold meats, salads, relishes, cakes, nuts and refreshments. By 1885, it upped its offer- ings and served baked trout, roast beef, shoulder of venison with jelly, chicken fricassee, lamb potpie, oyster patties, stewed tomatoes, potatoes, pies, cake and French drip coffee.
The Spanish Trail connected to the California Road, and miners used it to explore treasures in the deserts of Amargosa Valley, Nevada, and Death Valley, California. In the mid- to late- 1800s, men headed into the mountains searching for gold and silver. They found some in places like Death Valley, but the real money was made when "white gold" aka borax was discovered. Aaron and Rosie Winters were some of the first to settle there and had a small house where they stored their flour and rice on a wall in the main living area and kept sugar, coffee and tea under the bed. They also had some chickens, pig, ducks and cattle and relied on pine nuts and mesquite seeds for flour when necessary.
In 1883, William Coleman built Greenland Ranch because of the natural springs around it. The Harmony Borax Works housed the miners and freighters there who hauled the borax out of the valley. Coleman raised cattle and grew melons, sweet potatoes and tomatoes, while others had vegetable patches and fruit trees like oranges and figs.
Freighters drove their 20-mule teams 165 miles to the nearest railroad and had to haul grain, hay and water for the animals. They stopped at various springs along the 10-day route and the "swamper," who was the driver's assistant, served as the cook. After digging up sage roots and collecting grease-brush, he cooked bacon, bread, beans and canned goods. Canned peaches were used to make a cobbler for dessert and was served with coffee.
The Furnace Creek Ranch (now The Inn at Death Valley) was built in 1927 on the site of Greenland Ranch. It was a working ranch with Hereford cows, alfalfa, kafir corn, wheat, oats, oranges and vegetables. But most notable were the date palm trees. The Chronicle in Leavenworth, Kansas, wrote, "Most inter- esting, however, are the young Deglet Noir date palms, of which there are 126, some placed by the government in the hope of obtaining pest-free nursery stock." Date palms still surround The Inn at Death Valley and are used in many of its recipes. Below is the historic bread recipe that can be made with dates from China Ranch Date Farm in nearby Tecopa, California. The ranch store (ChinaRanch.com) sells date bread, and several historic date varieties that have been grown at the ranch for over 100 years.