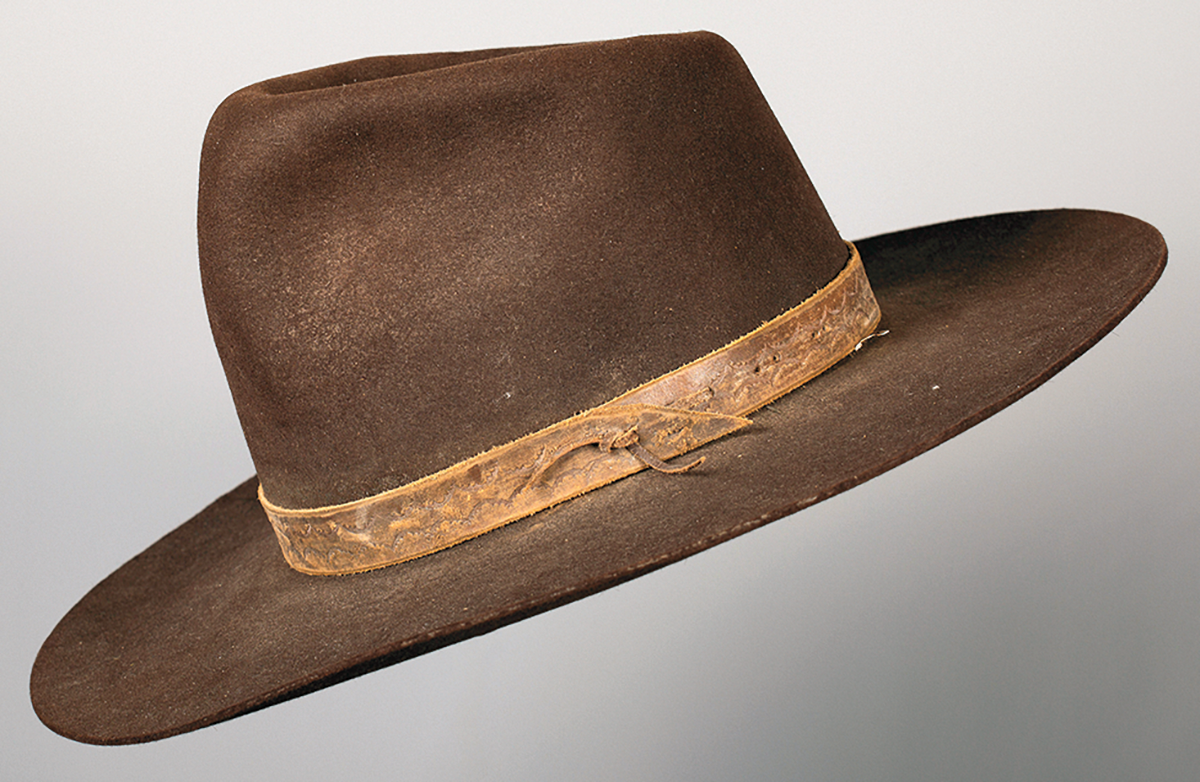 Brian Lebel's 31st Old West Auction hammered out Hollywood history for avid collectors of Western memorabilia.
The term "west of the imagination" was created by historian William Goetzmann to refer to 19th-century depictions of the West. First it was the work of Bierstadt, Moran and other artists who inspired that imagination. Later it was Buffalo Bill Cody and other showmen who took the live action of the West to the world. Movies and television then added to the growing myth of the American West. It was this West of the imagination that reigned at Brian Lebel's 31st Old West Auction in Mesa on January 23, 2021, which featured firearms and clothing items from our favorite Hollywood Westerns.
Items from 20th-century movies and television shows rounded up the highest bids. John Wayne's .44-40 Winchester 1892 carbine pulled in the top price of $88,500. He used it in both True Grit and its sequel Rooster Cogburn. A shirt Wayne wore in The Searchers brought in $23,600, and a shirt he wore in Red River went for $21,240.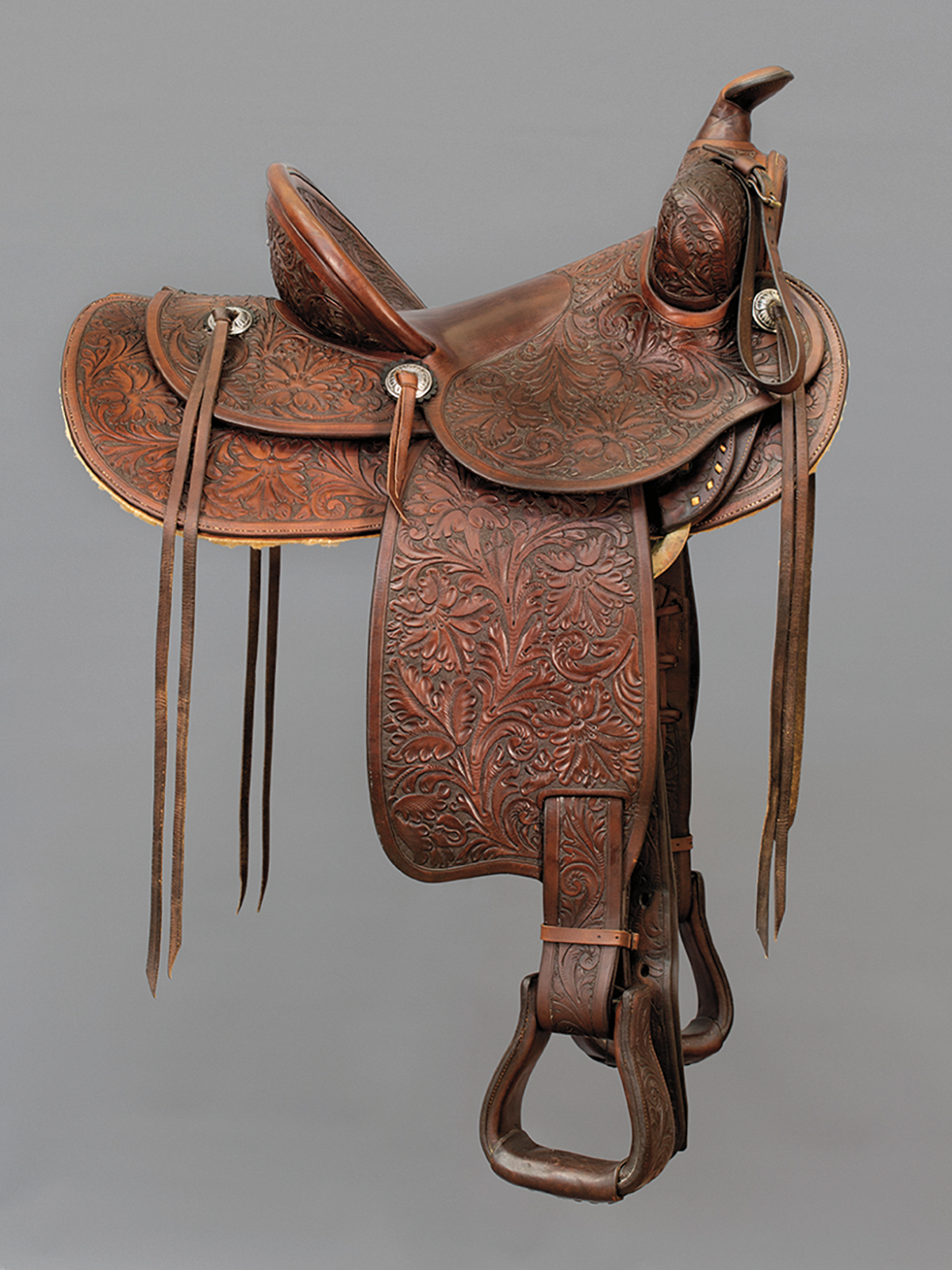 Most of the many Hollywood costumes in the auction came from the Western Costume Company, founded in 1912 to supply the studios. Inside the garments the company's label noted the person who wore it and frequently included the size. Wayne's shirt for The Searchers included his chest size as 46—important information for a dyed-in-the-wool fan. Henry Fonda's vest from My Darling Clementine, which sold for $4,538, reveals that he had a chest size of 42. The company is still in operation, often renting costumes for events; imagine wearing clothing from your favorite Western to the next costume party.
At this year's Mesa auction, the shining stars were the artifacts associated with the persons who helped build the myths of the West. In doing so, they became legends themselves. Was it the true West? Not always, but they were always true to the West.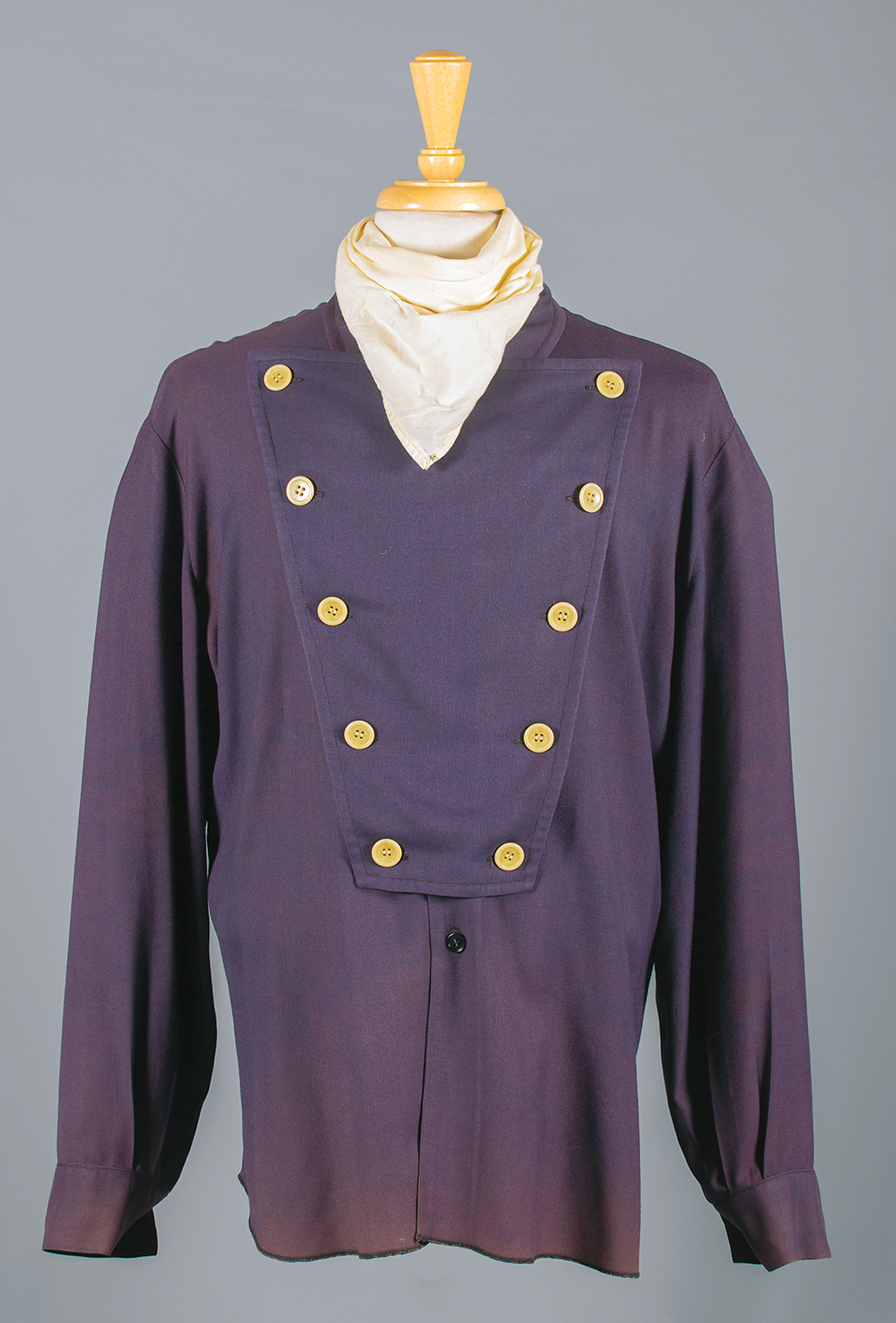 UPCOMING AUCTIONS
April 10, 2021
Scottsdale Art Auction (Scottsdale, AZ) ScottsdaleArtAuction.com • 480-945-0225
May 14-16, 2021
Premier Firearms Auction #82 Rock Island Auction Co. (Rock Island, IL) RockIslandAuction.com • 309-797-1500
June 6, 2021
Arms & Armor, Civil War & Militaria Signature Auction Heritage Auctions (Dallas, TX) HA.com • 214-528-3500