OUR READERS REMIND US OF THE VARIABLES AND VAGARIES OF HISTORIC TRUTHS, "WELL-ESTABLISHED" FACTS, HEADLINES AND HISTORICAL PHOTOGRAPHS.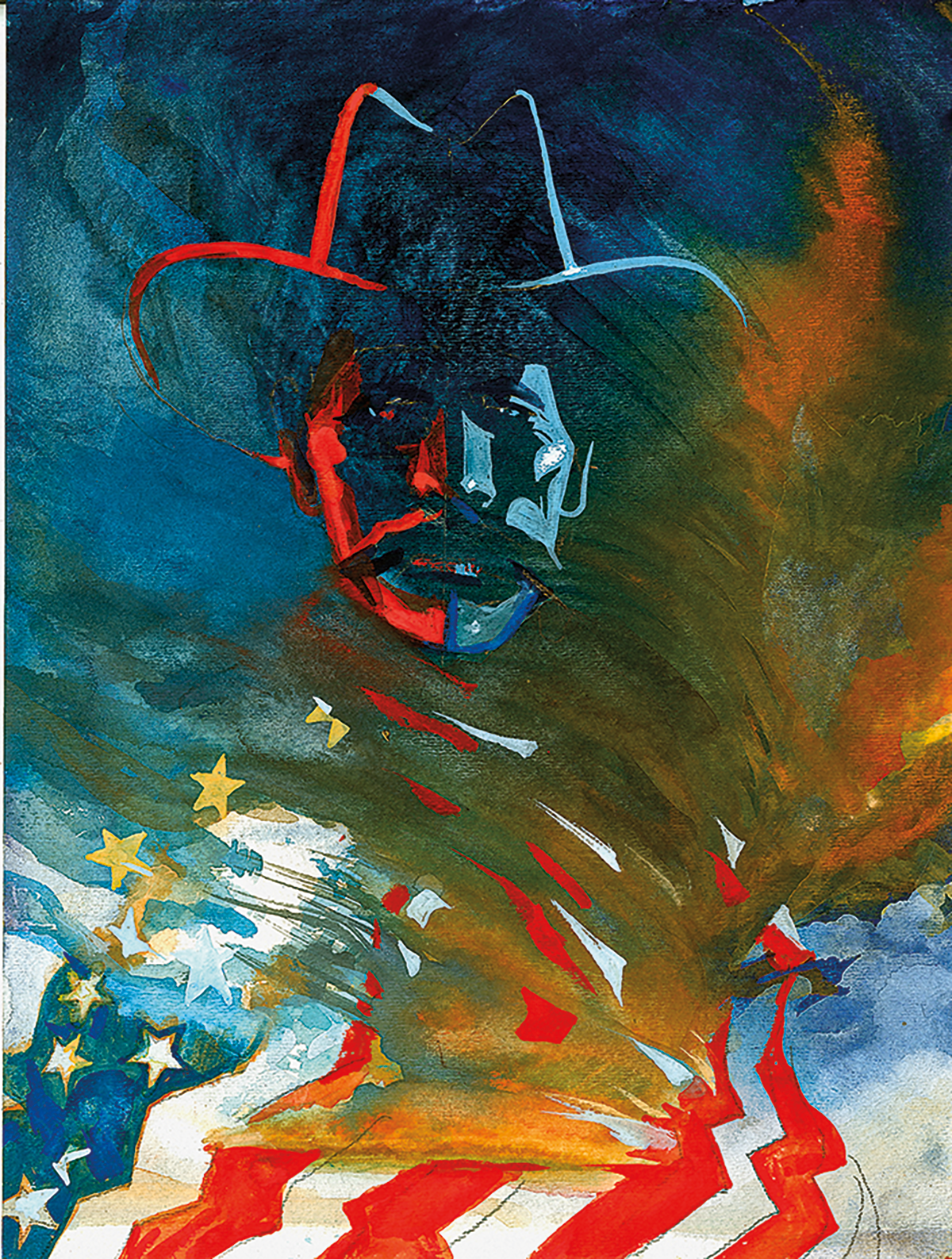 RED STATE, BLUE STATE COWBOYS
Bob Boze Bell's January 2021 "To The Point" column and artwork (above), aspired to heal and unify, a lofty and magnanimous goal many artists and writers seek to achieve through their art.
For the most part, public comments and reactions to Bob's Red State, Blue State Cowboy have been positive. The thought-provoking illustration has elicited comments emblematic of the nation's current political state.
POINT
Let me assure you that the Red State Cowboys see and understand the other side's point of view, and that point of view is distressing at least! Socialism and capitalism are polar opposites; they can't exist in the same system. History has proven this. To summarize, if the principles you cited are to truly work, then BOTH sides have to accept and abide by them. Selective obedience to the rules is not tolerated!! If True West is politically neutral and is only dedicated to preserving history, I don't want to see any more stuff like this. If not, cancel my subscription!
Richard Ramsey Sachse, Texas
COUNTERPOINT
I am not from your area, or even in Arizona. I live on the Central Coast of California, Los Osos, to be exact. I recently subscribed to True West magazine and saw your artwork and sentiments which were printed with it. Your words are exactly what Americans should be doing. I am neither red nor blue, having been born in Bowie, Texas, and raised in Arkansas, with my family coming from the Fort Smith area.
I have valued both parties at times, but now we must learn yet again how to be Americans first, and leave politics to a secondary status. I was a river pilot on the Mississippi system for years, but left it to go to graduate school. Now I am a United Methodist pastor and clinical pastoral counselor. I received the magazine on the eve of Epiphany, and our capital was invaded on Epiphany. Your words were part of the Epiphany that helped me to understand and create some wisdom of how to treat these events of our time personally, and for my congregation and community. As a person whose vocation is comprised of words, I appreciate your words.
Stephen Meadors Los Osos, California
A CASE OF MISTAKEN IDENTITY SOLVED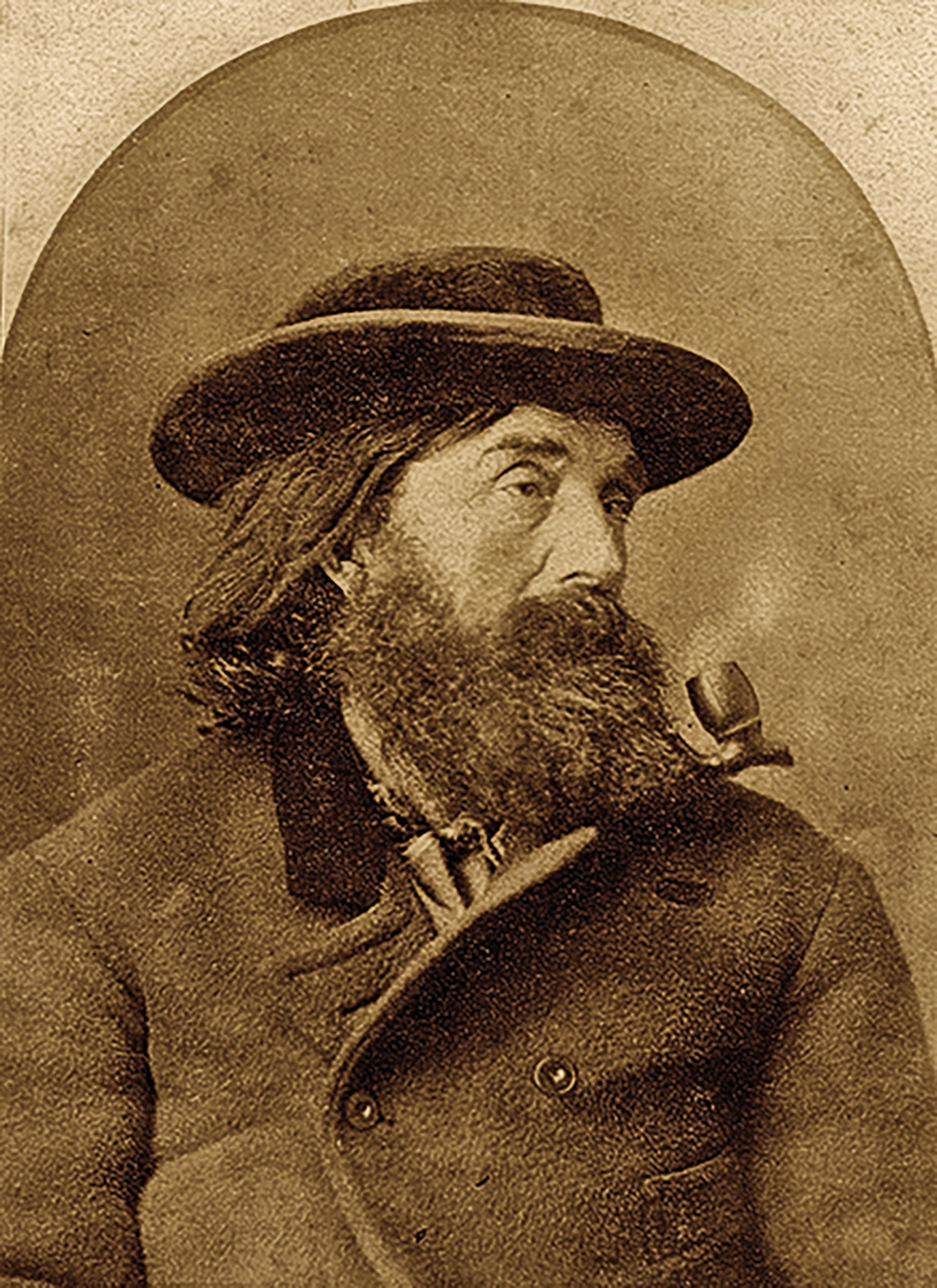 I noticed what I believe is a misattributed photograph in the January 2021 issue. On page 41 of "Classic True West" about California Joe by Joe Rosa, he attributes the photograph in the upper right as being the Jenny-Newton guide, "California Joe," circa 1875. I believe this is in error and this photograph is
actually John W. "Texas Jack" Mathias.
Attached is some information on a cabinet card of Mathias circa 1877, that I have in
my collection. Information on "Texas Jack" Mathias and similar photos was verified with the Panhandle-Plains Historical Museum in Canyon, Texas.
Matt Sears Tucson, Arizona
What a wonderful discovery! At True West, we always are eager to correct the identification of a historical image with the proper provenance. Features Editor Mark Boardman pondered, "I wish Joe was around to talk about it."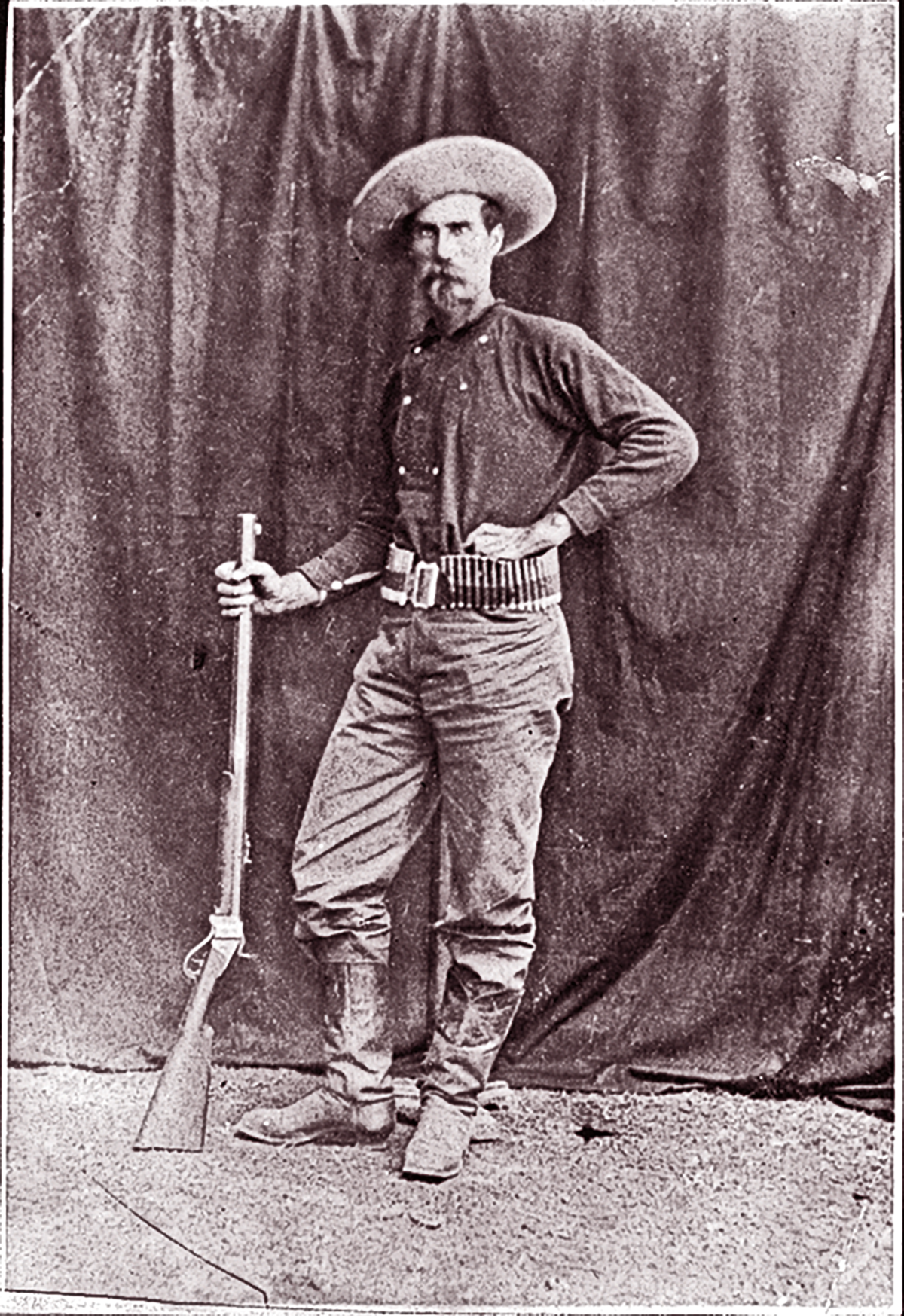 "Texas Jack" Mathias
Early Photograph of John W. "Texas Jack" Mathias, Buffalo Hunter. Circa 1877, Cabinet Card, 5" x 7"
Reverso: Jack Mathias, Buffalo Hunter. Hired
at Dodge City. Helped exterminate the buffalo. A successful hunter. Killed thousands
of buffalo. Finally
disappeared in the haze, confusion and indifference of the extreme frontier. Nothing known of him after the buffalo was exterminated on the great plains. See letter of F.A. Hobble, Dodge City,
Kansas, Sept. 17, 1922. William E. Connelly.