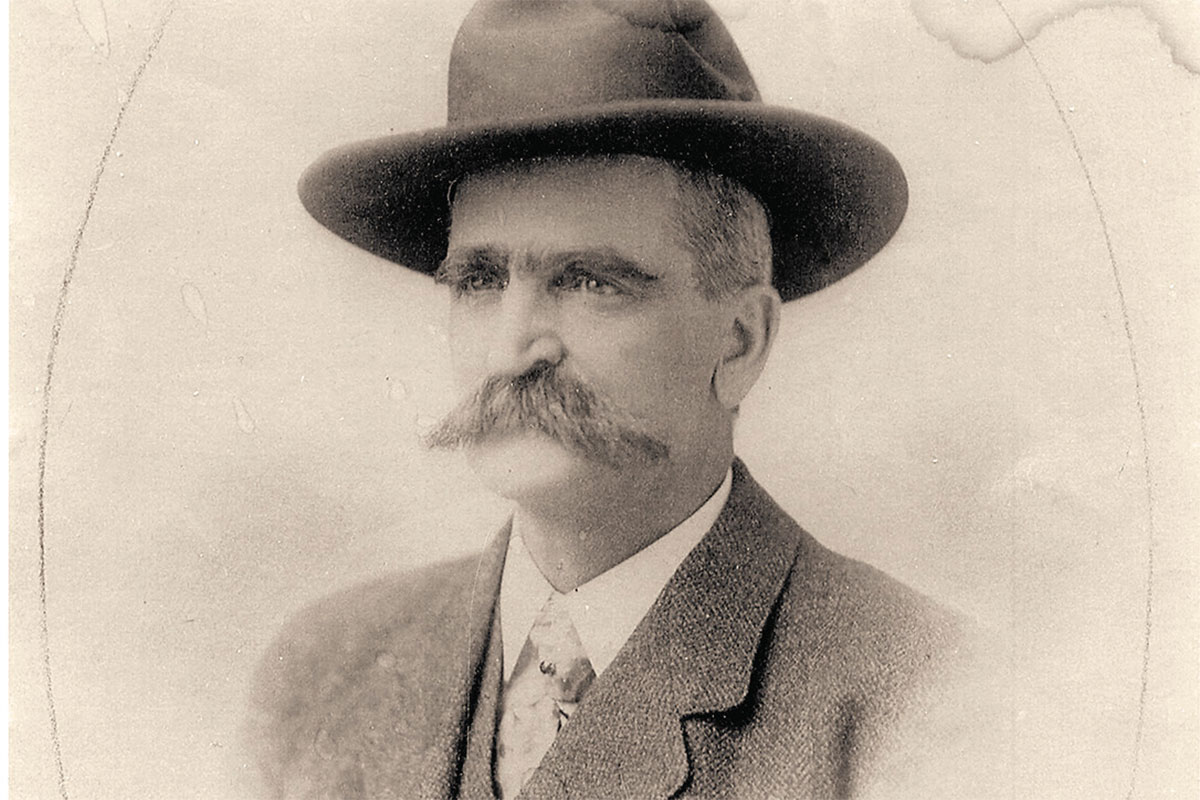 Seth Bullock. The name is pretty much synonymous with Deadwood and law enforcement.
You can picture him in your mind—or at least, you can see actor Timothy Olyphant portraying Bullock in Deadwood. Handsome, determined, courteous yet reserved (and with a hint of fury buried not too deep in his psyche). An honorable man who married his brother's widow. Fast enough on the draw to impress even Wild Bill Hickok.
The real Bullock? A tall man (over six feet) with a large nose and bushy moustache. He was determined, courteous and aloof, which had a political cost. There was no hint of latent anger in his personality. He married his longtime sweetheart; his brother didn't die young and leave a widow and child. Contemporary sources make no mention of his gunfighting skills. And Bullock never met Wild Bill.
But the man was formidable and had a huge impact on what became South Dakota.
Here's the no-bull take on Bullock.
Seth Bullock was born in Canada, just across the river from Detroit, in 1847. His father was a military man and must have been tough; Seth ran away from home several times, including at least one foray to Montana, where an older sister and her husband lived. By 1867, he'd moved to the territory full-time. He partnered in a Helena grocery store and ran an auction house. He also made contacts in the Republican Party; Bullock was elected to the territorial legislature in 1871. That same year, he met the man who would be a longtime partner and fast friend for life, Sol Star.
In 1873, Bullock pinned a badge on, as the citizens elected him sheriff of Lewis and Clark County. Most of the wild days of the Montana gold rush were long gone at that point, which made things a bit easier for the 26-year-old. And this is where another legend comes into play. He was tasked with overseeing the first legal hanging in Montana; supposedly, a mob tried to take the doomed criminal from Bullock. He held them off with a gun, then proceeded to single-handedly hang the man. Bullock himself told that story in his later years; Deadwood also showed that incident. It wasn't true. Newspaper stories of the time said the execution went off without a hitch. So did one other execution that Bullock supervised—but killing those men apparently didn't set well with Seth (as he later said). He didn't run for re-election.
Or it may have been because he had other plans. Bullock and Sol Star had become partners at this point, and their plans were to head toward the Black Hills goldfields—specifically to the area of Deadwood.
By this time, Bullock had married his childhood sweetheart, Martha Eccles, and had a child. He sent them to live with relatives in Michigan until he could get settled.
The two men left in the summer of 1876 and it was a dangerous trek. Indians wiped out George Custer's command while they were on the road, and the threat of attack was very real. It took weeks to reach their destination, which they did on August 3. The town was in an uproar; Jack McCall had killed Wild Bill Hickok the day before, and the miners' court tried the killer on the day the men arrived. The jury cleared McCall, although he was later retried in a real court, found guilty and hanged.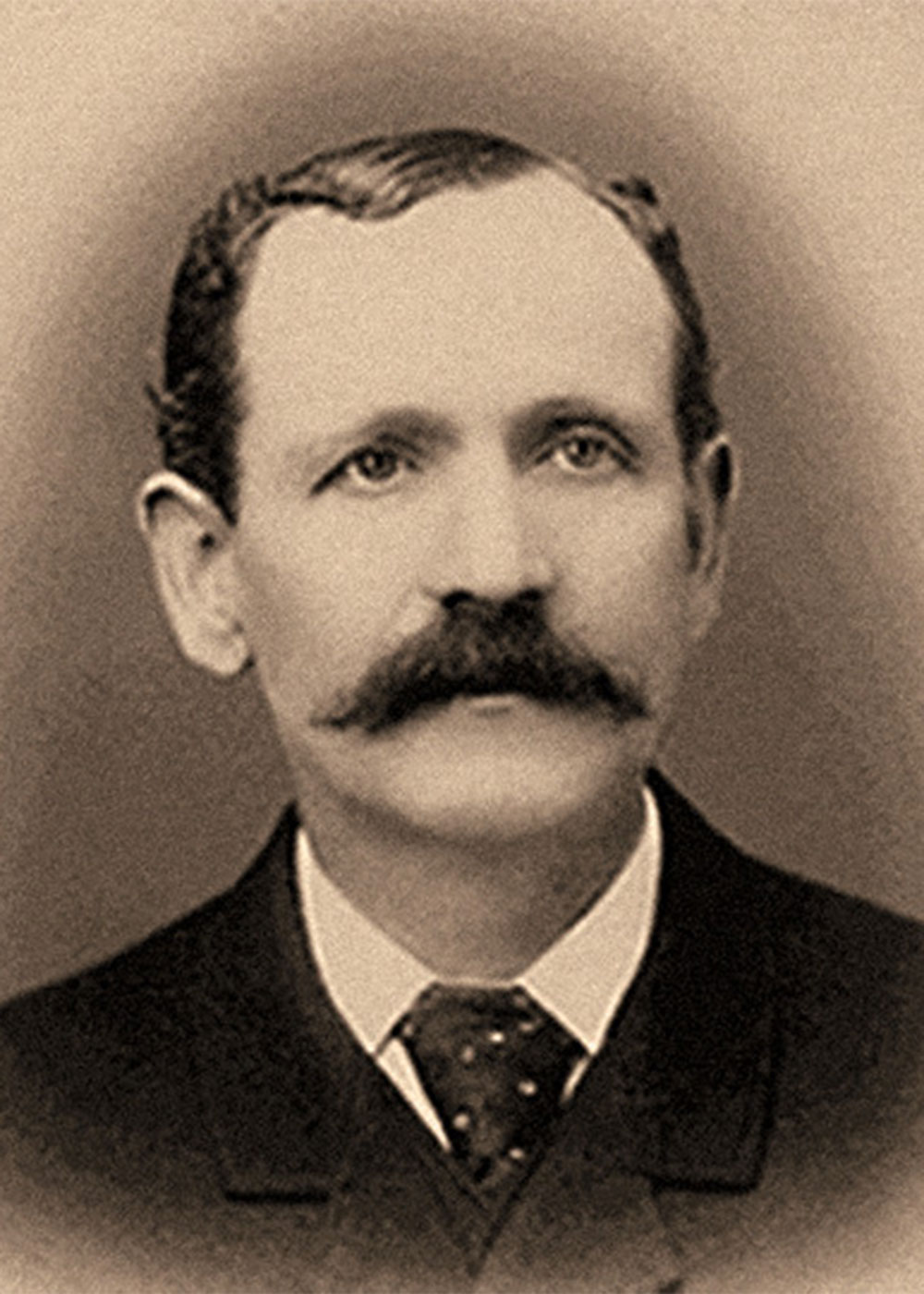 The Deadwood Bullock and Star found was a pit, to be honest. Streets were muddy and nearly impassable, even at the best of times. There were plenty of saloons, lots of drunks, lots of violence—and no law enforcement or jail. Contemporary sources say the place reeked of rotting animal carcasses, open sewage and practically any other smell imaginable.
But immediately upon arriving the two men opened their hardware store, which included a brick, fireproof storage area in the back. It would be used for other purposes in the future.
Even as newcomers, they made a quick impression. Eleven days after they got there, Bullock was named to the Board of Health and Street Commission, which basically ran the town. And because Seth had been a lawman in Montana, he became defacto county sheriff on August 21. He'd been in Deadwood just two and a half weeks.
By September, Deadwood residents had set up a government (not officially recognized by U.S. officials, since it was still on Indian land). Star was elected to the city council. Bullock didn't run for anything; instead, he headed east to pick up his family and goods for the hardware store. He was gone for five months. Deadwood residents began to doubt his commitment to their town. That didn't faze Bullock.
When he returned, the U.S. removed the land from the Indian treaty. Gov. John Pennington appointed various county officials—a move that upset many in the Dakota Territory, who wanted elections. Seth Bullock had been sidling up to Pennington and they became friends. Bullock was named sheriff of Lawrence County, which included Deadwood.
The Star and Bullock Hardware store doubled as the sheriff's office. The fireproof storage facility became the jail. Bullock set out to keep the peace, and it was a challenge. The Deadwood population doubled in the first year, and so did the number of murders. Bullock made numerous arrests. But the records show a certain flexibility; Bullock rarely took drunk and disorderly folks into custody, letting miscreants cool down in their own way.
Some residents questioned Bullock's competence. The big example—on March 25, 1877, an outlaw gang held up the Deadwood stage a couple miles outside of town. In the process, driver Johnny Slaughter was killed. One of the stage line owners asked Bullock to lead a posse after the robbers, and he agreed. Bullock spent months tracking them but had no luck. The gang went on to rob other stages and a train six months later.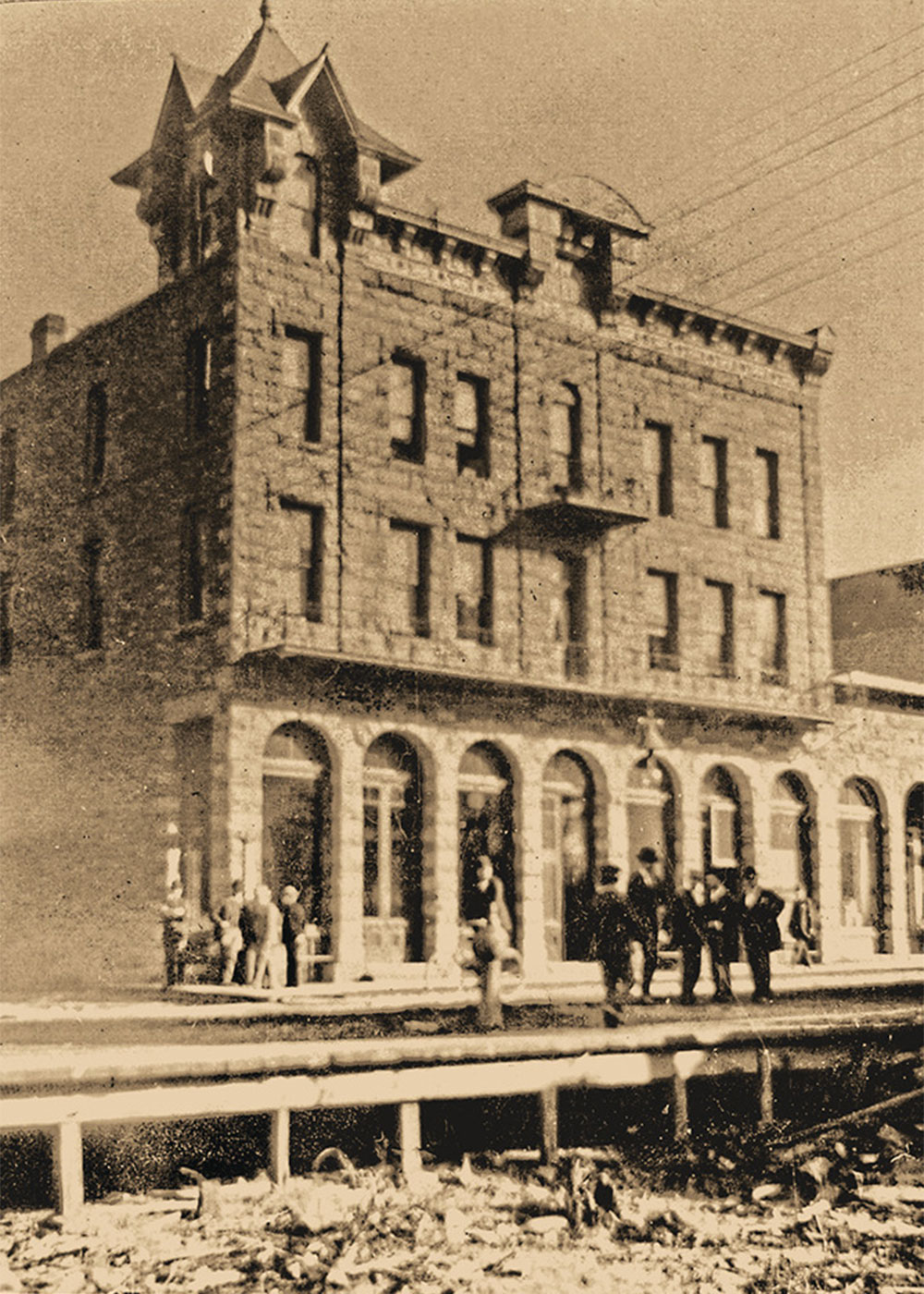 One of the outlaws was Sam Bass, who would go on to greater fame when he moved to Texas in 1878.
Later in 1877, Bullock worked to end a labor strike. Miners put down their picks and shovels and camped in one of the local mines, seeking lost pay. Bullock tried several different approaches to get them out. Finally, he put burning sulfur in the mine and the choking strikers left. Mine owners were grateful. Working men in the county, identifying with the striking miners, became angry at Bullock, which was a factor in his losing a bid for re-election in November.
He had been appointed a U.S. deputy marshal two months before that, a position he would hold for nearly a decade. But it wasn't the same—in part because Bullock turned his attention toward business interests. Seth Bullock's legendary career as the sheriff of the Deadwood region came to an end after less than 10 months.
Over the next 30 years, he would be a merchant, a bank president, a mine operator, a rancher, a horse breeder, a town promoter, a forest supervisor and more. He sold land (for $1) to the railroads for a right-of-way and a station that became the town of Belle Fourche. He became a captain of volunteers during the Spanish-American War (although he and his troops never got further south than Georgia). He became fast friends with Theodore Roosevelt, who named him the U.S. marshal for South Dakota in 1906. Bullock had some success in various endeavors, and a fair number of failures. He was always an idea man, looking for the next project that might bring in some money. He just wasn't as good on the follow-through. Still, he was well-respected throughout the region.
Bullock died in 1919, not long after his friend Roosevelt's death. He was buried just below the White Rocks that tower over Deadwood, with a panoramic view of the area where he'd spent more than 40 years. Seth Bullock had made his mark on Deadwood—but in more ways than just law enforcement. That's no bull.
Mark Boardman is the features editor at True West as well as editor of The Tombstone Epitaph. He also serves as pastor for a small United Methodist church in central Indiana.